By:
Bookmakers Review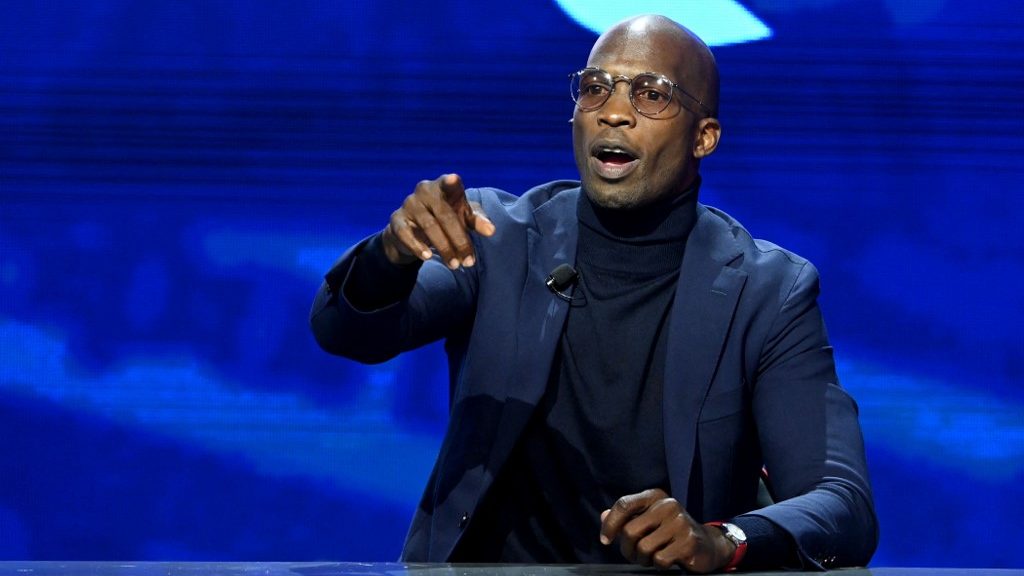 Chad "Ochocinco" Johnson hosts the 2020 Sports Illustrated Awards. Ethan Miller/Getty Images/AFP
WynnBET continues to be one of the most aggressive sportsbooks in the US market with regard to their growth plans and desire to enhance their profile in the exploding US scene. The latest proof of that came Thursday with the announcement of an official sportsbook & gaming partnership with the Detroit Lions and the signing of sporting legends Chad 'Ochocinco' Johnson, Tim Howard and Nick Mangold as brand ambassadors.
It is another indication that the legal sports betting gold rush in the US aren't slowing down despite the seasonal dip in overall wagering currently taking place in the broader industry. States, sportsbooks and even celebrities appear to be lining up for what is sure to be an off-the-charts bounce back for the sports betting industry in September when the NFL season finally gets underway.
The Detroit Lions Deal​
WynnBET, the premier mobile sports betting app from the global leader in luxury hospitality, Wynn Resorts on Thursday named the Detroit Lions as their first-ever NFL sponsorship partner. It gives the sportsbook some serious exposure into an emerging Michigan market and give the Lions a dedicated, elite sports betting brand that will enhance their fans' overall viewing experience.
Thanks to the agreement, WynnBET will immediately gain valuable visibility on the Lions' mobile app, social media accounts, preseason TV broadcast, regular-season pregame TV programming, and in-game radio broadcasts. The usual signage at the Lions' home, Ford Field will also come along with the deal.
"WynnBET Sports Bar at Ford Field" will open this season and host fans 21 years and older in a state-of-the-art facility. It is set to offer brand ambassadors, live betting lines, and food and drinks as part of the overall WynnBET/Detroit Lions onsite experience.
WynnBET, in turn will provide the usual amount of promotional opportunities for Lions fans – inside and outside Ford Field and on the WynnBET betting app. Those opportunities include fun prizes during Lions Pride Plaza pre-game festivities as well as sponsorship of many fan-directed contests during the NFL season.
WynnBET will also create and manage a "Free To Play" game on the Lions' mobile app that will offer the chance to win such prizes as trips to Wynn Las Vegas, Lions season-and single-game tickets, Lions shop credits and free bets on the WynnBET app.
Now for the Brand Ambassadors​
Piggybacking on the Detroit Lions deal, WynnBET made three more deals Thursday with the aim of bolstering their sports betting offerings. Former NFL stars Chad Johnson and Nick Mangold have joined the company as ambassadors as has U.S. Men's National Soccer Team goalkeeper Tim Howard.
The new brand ambassadors will be a part of WynnBET advertising, content, and other marketing avenues to promote the WynnBET brand. Frequent appearances on the new BlueWire Podcast from the Wynn Las Vegas Casino will also be part of the deal.
"You know I love my fans, and Wynn is known for focusing on providing the best guest experience, which is why WynnBET is a perfect partner," said Chad "Ochocinco" Johnson. "This is all about connecting directly with sports betting fans to provide great entertainment and conversation through social media and in-person events."
Mangold commented that: "I've played football for almost my entire life, and never realized how entertaining it is to bet on the sport and interact with other fans about betting. Now that I'm retired, I've enjoyed learning the role that betting and social interaction play in enhancing my enjoyment of the game. The WynnBET app makes that easy for me in my current home state of New Jersey. I'm excited to partner with WynnBET to let fans know what an entertaining and user-friendly experience the app provides."
Partnerships, A Key Part Of a Sportsbook's Success​
As the mainstreaming of legal sports betting has grown exponentially since the 2018 Supreme Court's decision to overturn its blanket ban on event wagering so too has the need for strategic partnerships for all entities operating within the space. WynnBET hasn't lost sight of that fact.
It doesn't appear that the trend of alignments will ease anytime soon as intense competition has caused a critical need for sportsbooks to find unique ways to get a leg up. With the floodgates officially open on partnership deals, expect states, sportsbooks, leagues and celebrities to continue to embrace the betting industry and take advantage of the seemingly endless money being thrown around.