Betting at the Sharpest Sportsbooks
Sharp sportsbooks set their own lines, offer high maximum win limits, provide competitive betting odds and welcome action from all players. These sportsbooks are popular among professional bettors, who only place wagers when there is a perceived edge.
This guide breaks down the concept of a sharp sportsbook and explains how it differs from a soft book model. We will show you how to bet like a sharp on your favorite sports and break down some of the key strategies used by experienced gamblers, such as arbitrage and fading the public. Continue reading to discover the sharpest offshore sportsbooks available.
Comparing the Sharpest Sportsbooks
Sportsbooks With The Sharpest Odds
Our reviewers have analyzed hundreds of sportsbooks that target sports bettors from the United States and Canada. We assess the quality of the odds, the betting limits and the reputation of each site during the review process. The reviewers decided that these are currently the top sportsbooks on the market:
The Sharpest Sportsbooks Reviewed
Bookmaker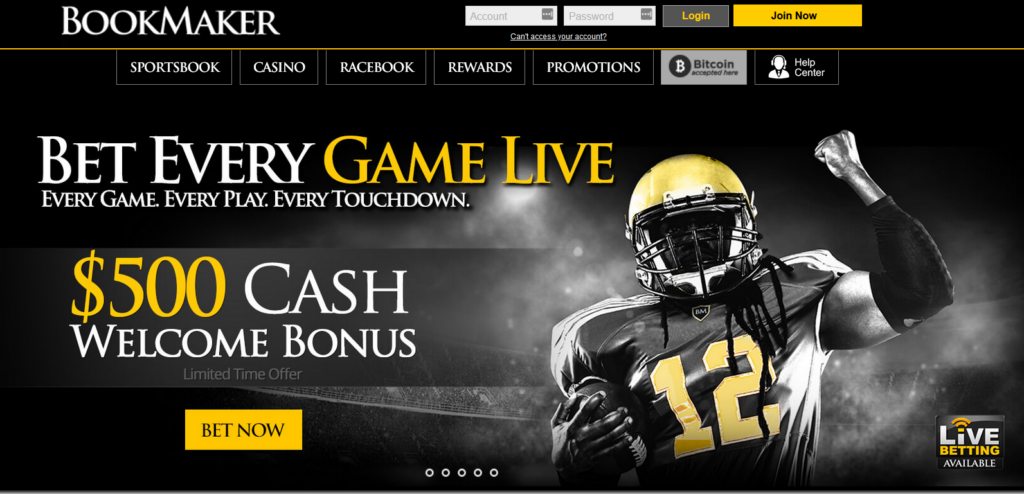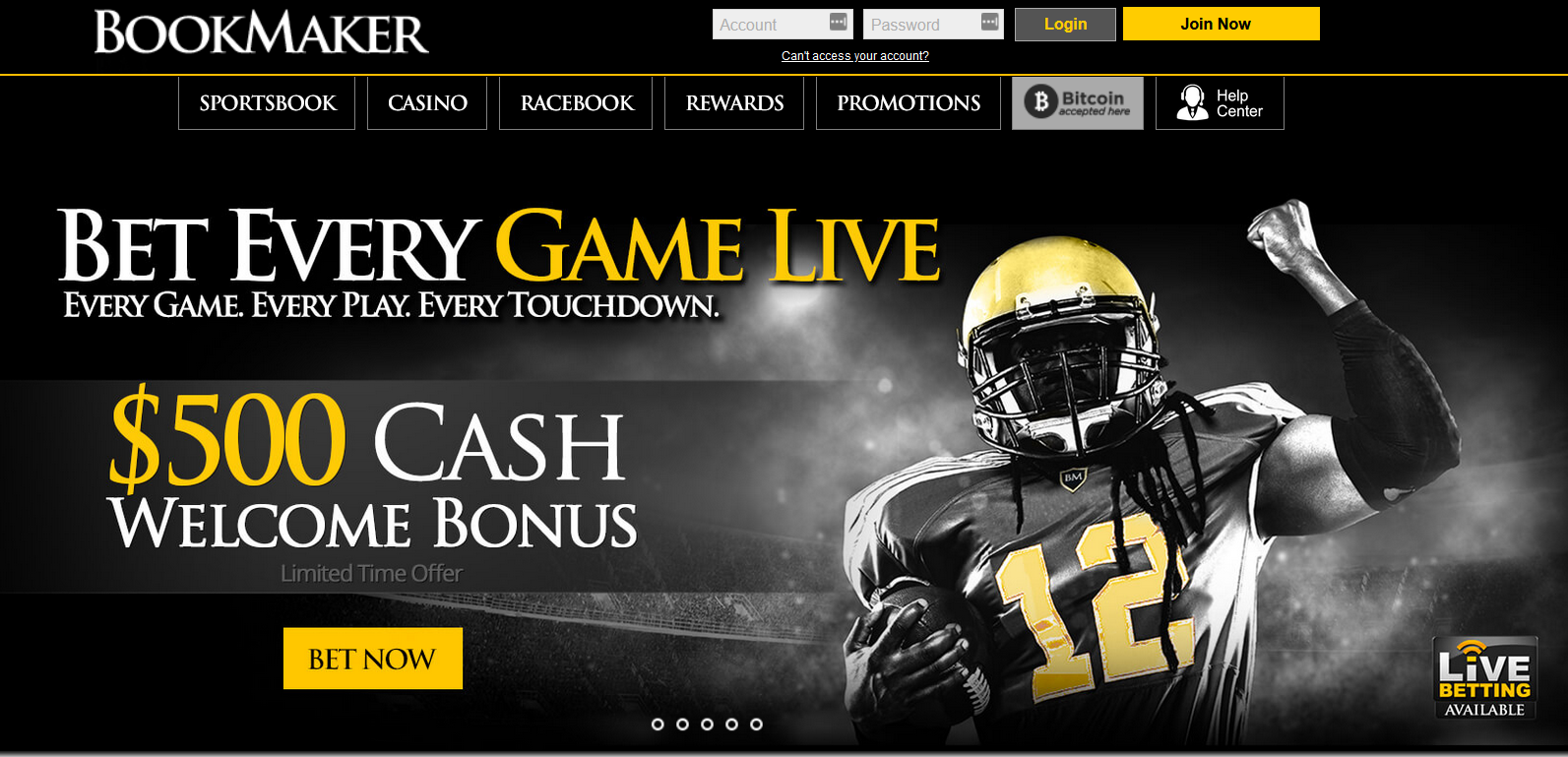 Bookmaker.eu has a reputation for providing early lines for professional and sharp bettors around the world. It has been online since 1996, and it is renowned for never kicking out winners and always paying out on time. Whether you are a recreational player on a hot streak or a professional who generates consistent, long-term profits, Bookmaker will welcome your action and provide you with quick withdrawals and quality promos.
Its tagline is "where the line originates," as Bookmaker is known for setting lines on football, basketball, baseball and hockey games before its competitors. Many of them wait to see what Bookmaker comes up with and they then copy its lines. As such, Bookmaker is popular with sharp bettors that want to gain an edge on the wagering public before the consensus lines move in response to betting patterns. Bookmaker also features a sportsbook loyalty program to keep bettors coming back for more.
Pros
Releases betting lines before competitors
Does not limit winners

Popular loyalty program

Reliable payouts
Cons
Some rivals offer larger bonuses
Does not offer live streams on games
Heritage Sports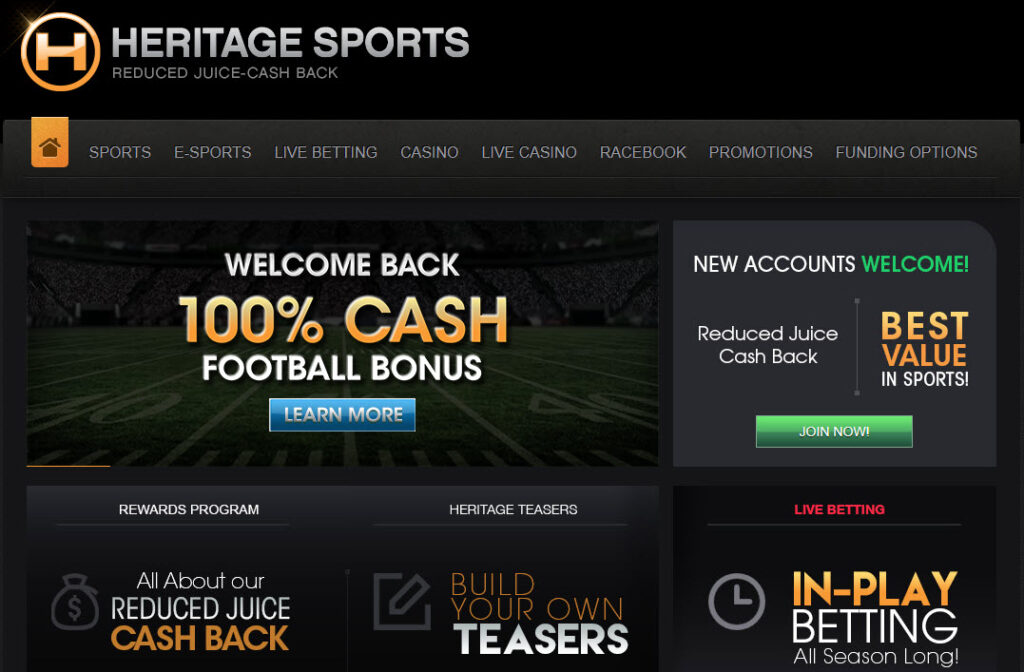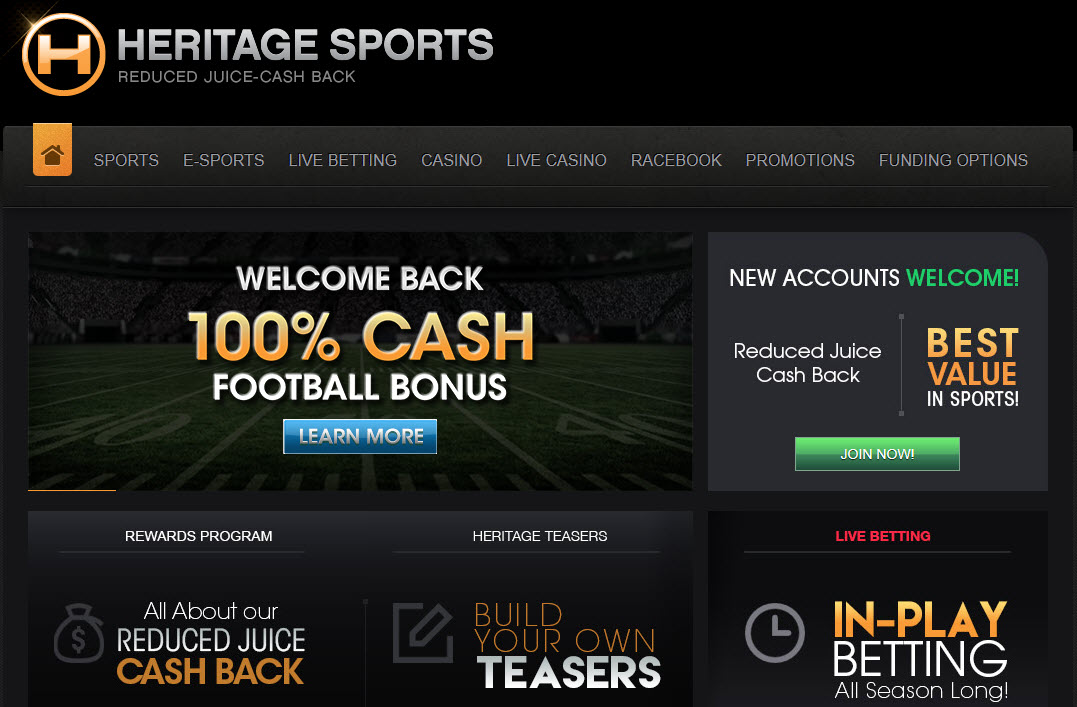 Heritage Sports is an excellent source of attractive odds on a variety of sports. It offers -108 on either side of point spreads and totals, which amounts to a 20% discount on the standard juice (-110) lines at most rival sportsbooks. There is often a zero juice college game of the week too, along with a monthly "get out of your bet for free" offer, while the cashback program also boosts your long-term margins.
This site operated on a membership model for many years, but it was eventually opened up to the wider betting public, which is great news for sharp bettors. Heritage Sports offers some of the best odds on the market, and it has never had any payout issues.
Pros
Reduced juice lines on the major sports leagues
Generous cash back incentive
Excellent live betting section
Cons
Does not offer an online poker room
Some rivals offer more casino games
Bovada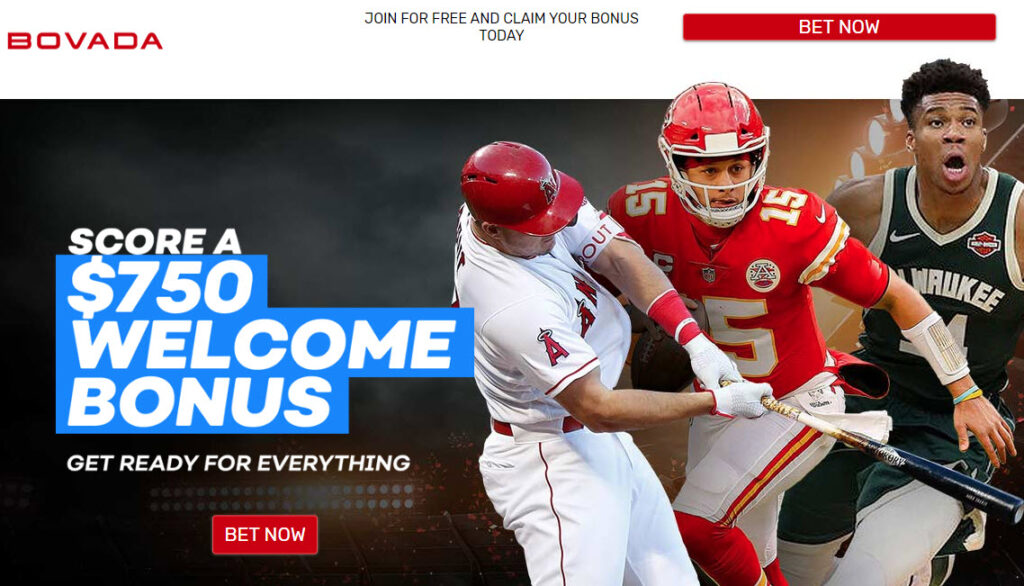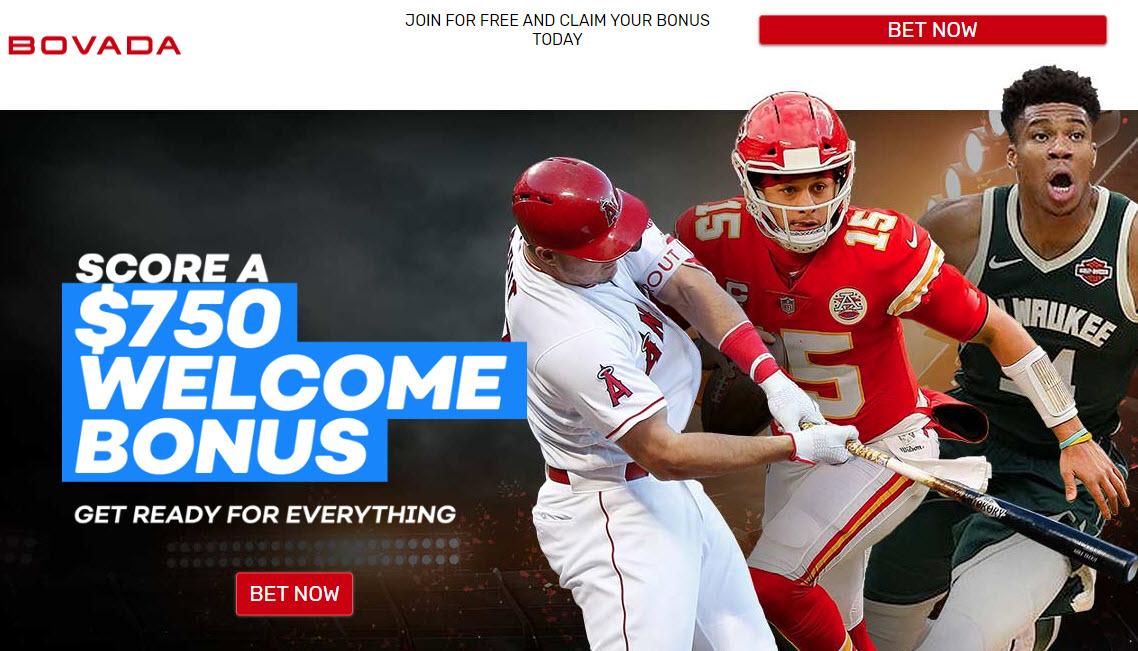 Bovada is an elite sports betting site that offers a great variety of markets than its rivals. You will normally find more than 100 bet types on an individual game. If you want to bet on a market that is not listed, just use the "What's ya wager?" option and the team will price it up for you.
This sportsbook is more popular with recreational bettors than sharps thanks to its many bonuses, but skilled bettors can unlock some benefits at Bovada. It often has the best moneyline odds on the market, and it is the best destination for finding interesting, exotic props.
Pros
Best online sportsbook for wagering variety
Low rollover requirements
Lightning-fast payouts
Best online poker room in the USA
Cons
BetOnline offers more bonuses and promotions
Does not offer reduced juice betting lines
BetOnline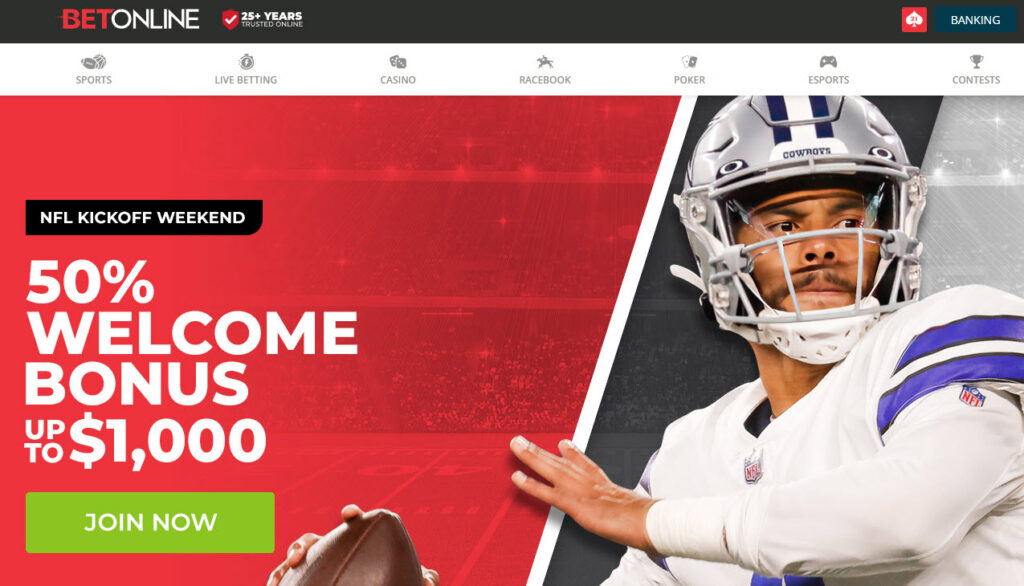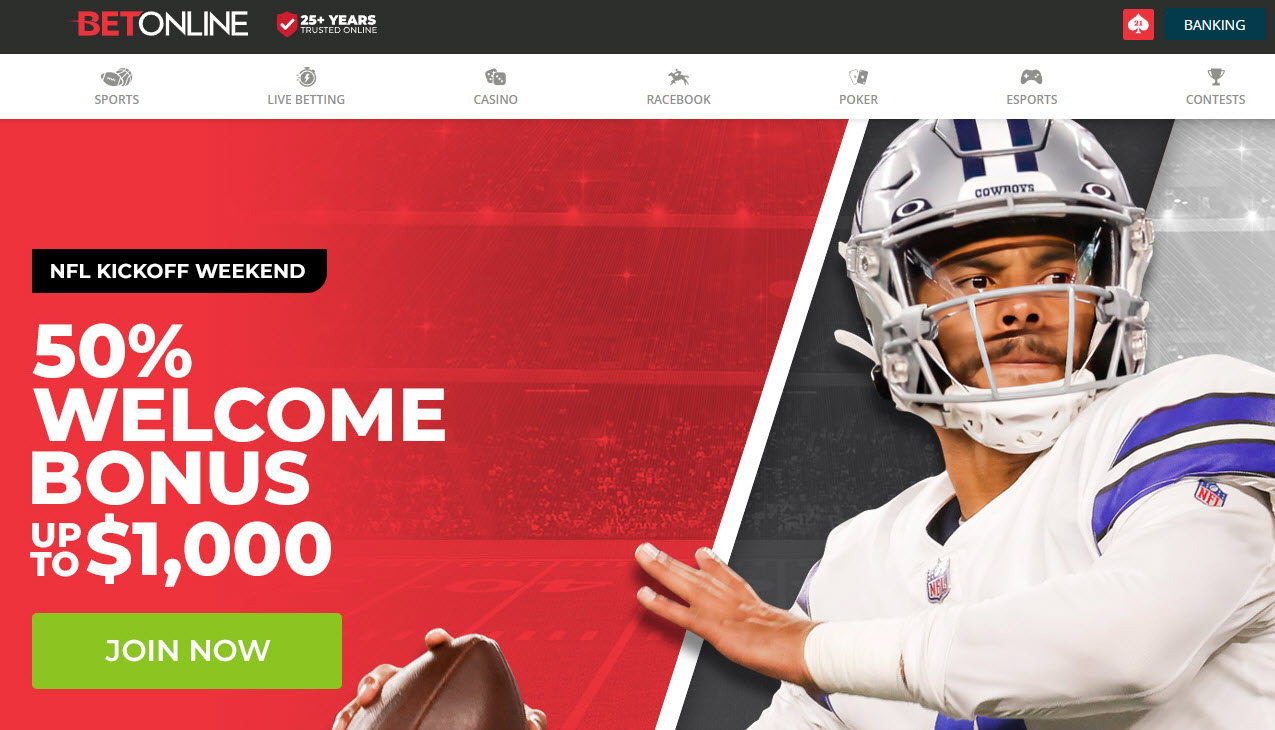 BetOnline is an excellent option for sharp bettors with large bankrolls. It has a re-bet option, which means you can place a wager and then repeat it every 60 seconds until you arrive at your desired total risk amount. In essence, it means there are no upper betting limits, so if you want to go hard on a particular bet, this sportsbook is a great choice with plenty of sportsbook promos.
In many regards, BetOnline is similar to Bookmaker.eu, Bovada and Heritage Sports, as it has been in business for decades, it holds a trusted reputation and it always pays out. You can sign up with all four sites and compare the odds they are offering before placing a wager, as that will ensure you always get a competitive price.
Pros
Best sportsbook for high-stakes bettors
Offers live streaming on games
More bonuses and promotions than rival sportsbooks
Reduced juice on NHL games
Cons
Higher rollover requirements than Bovada
Charges fees for credit and debit card deposits
BetAnySports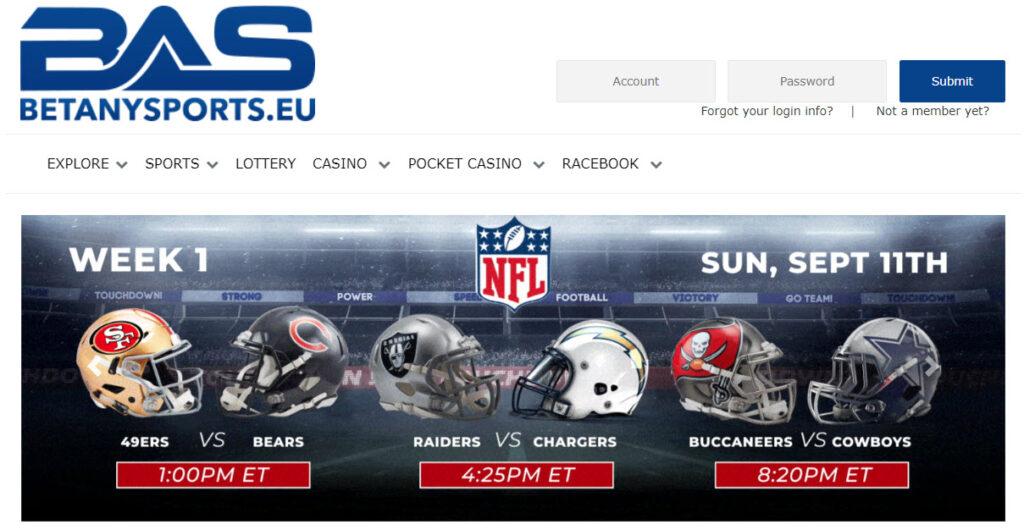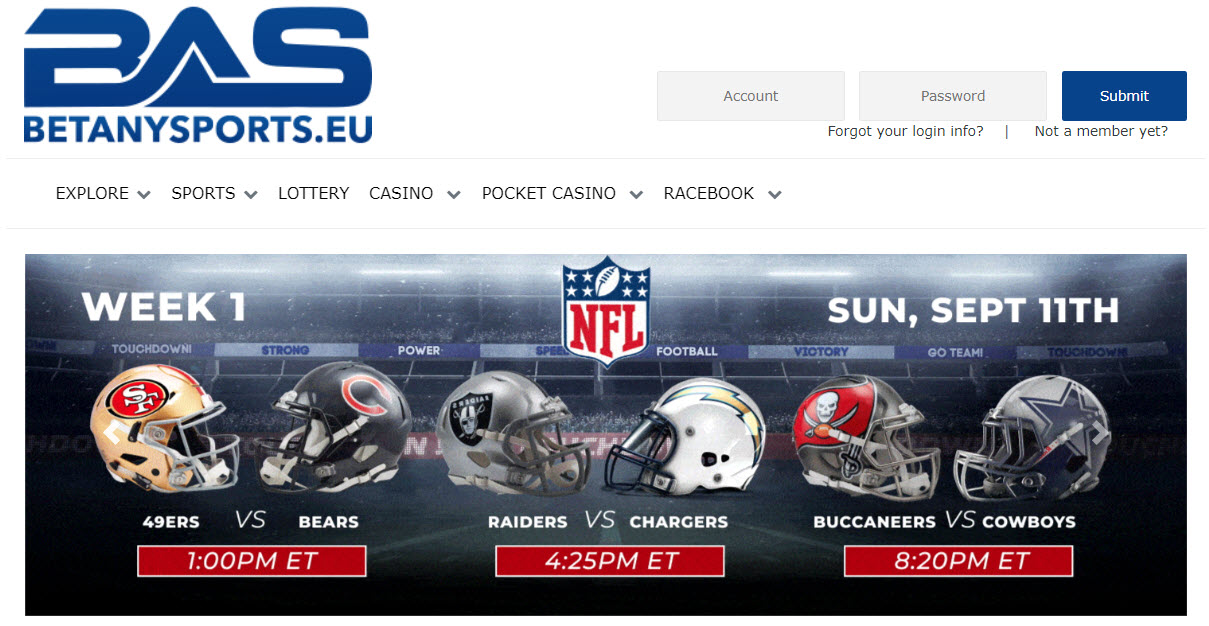 BetAnySports is currently the best reduced juice sportsbook on the market. It offers odds of -105 on either side of point spreads and totals on football and basketball games, along with overnight MLB 5-cent moneylines, if you sign up for the "Less Juice" package.
That means you get a 50% discount on your lines, meaning you only need to wager $105 to win $100, as opposed to $110 at most sportsbooks. Those savings can seriously add up over the course of the year, so we highly recommend BetAnySports if you are seeking the best betting value.
Pros
Reduced juice sides and totals on football and basketball
Low vigorish lines on various sports
Easy to use desktop site and mobile site
Provides very generous rebates
Cons
Fewer features than some rival sportsbooks
Some betting sites offer a larger sign-up bonus
BetUS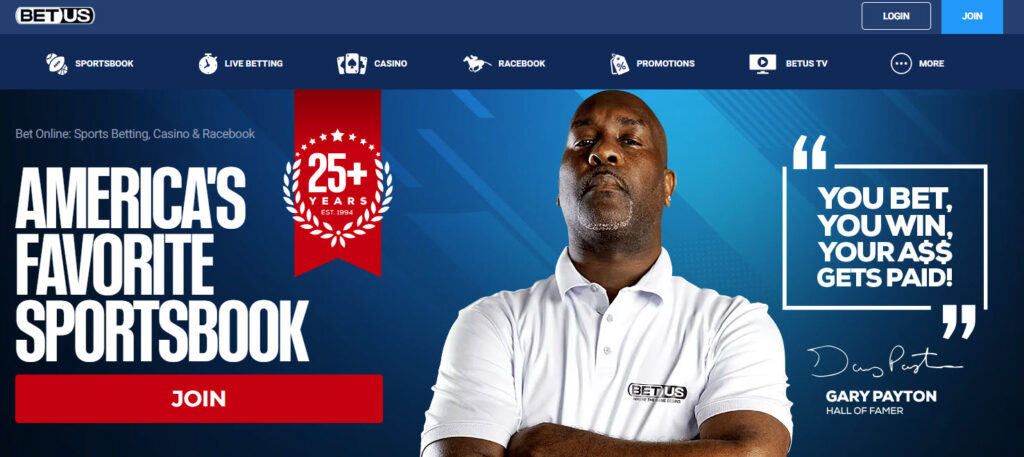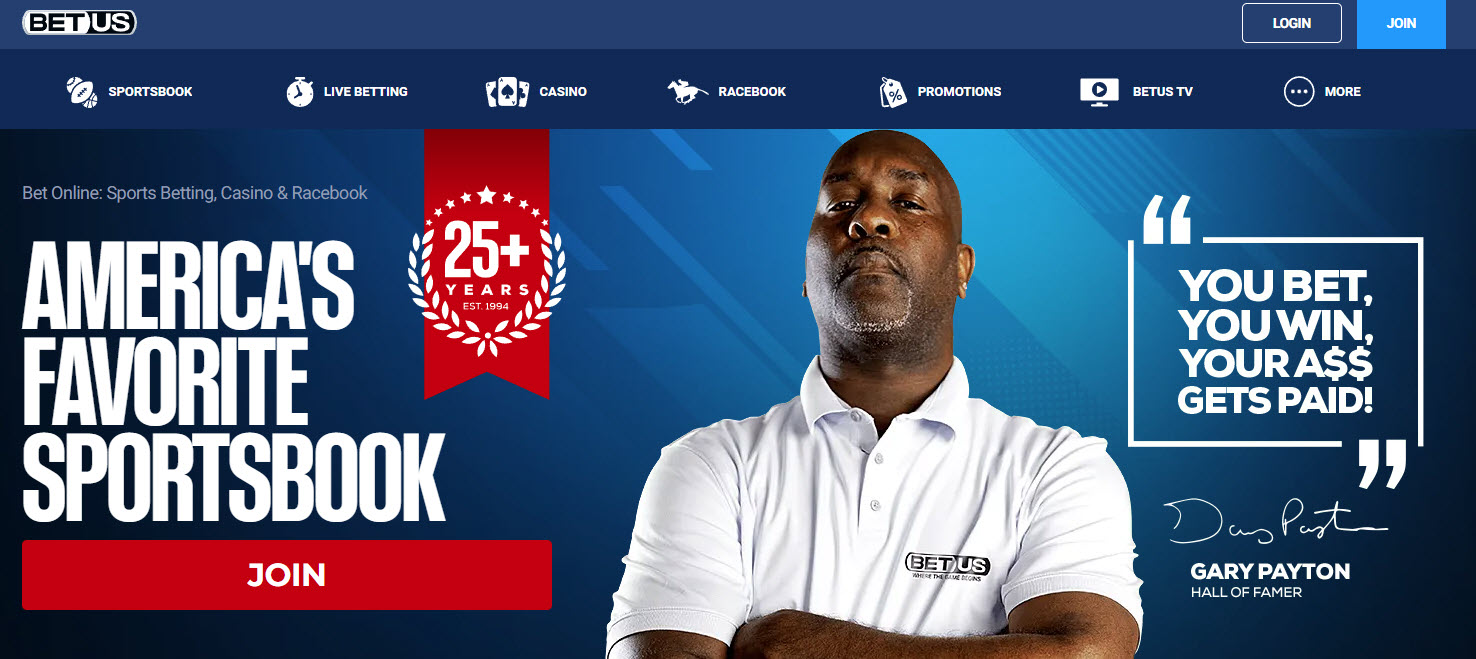 BetUS is an online sportsbook renowned for offering very large bonuses. The flagship welcome offer is worth up to $3,750 in site credit, and it provides large reload bonuses and lots of alternative promos too. It is not really known as a sharp sportsbook, but it sometimes has market-leading odds.
Pros
Very large welcome bonuses and reload offers
Choice of alternative bonuses with different rollover requirements
User-friendly sports betting platform
Offers video picks on lots of different leagues
Cons
Fewer betting options than Bovada
Reasonably high rollover requirements on the largest bonuses
WagerWeb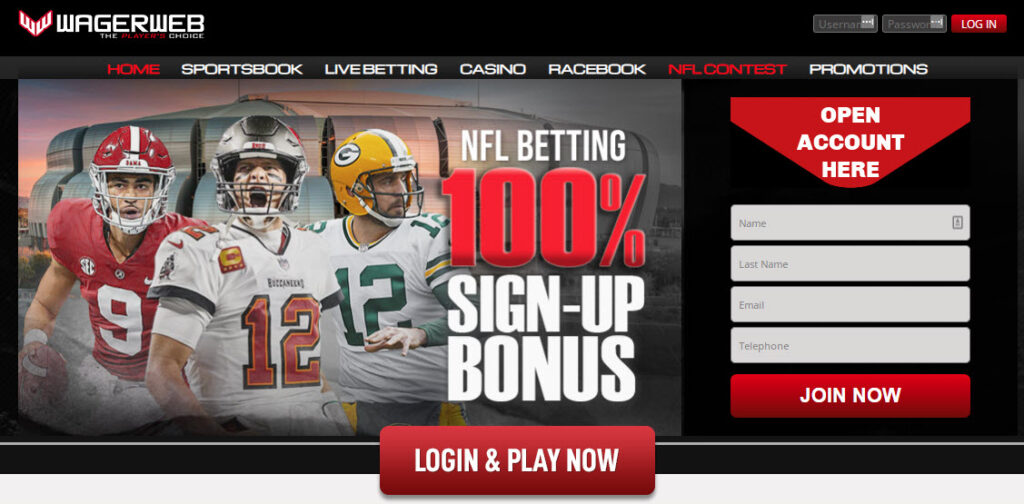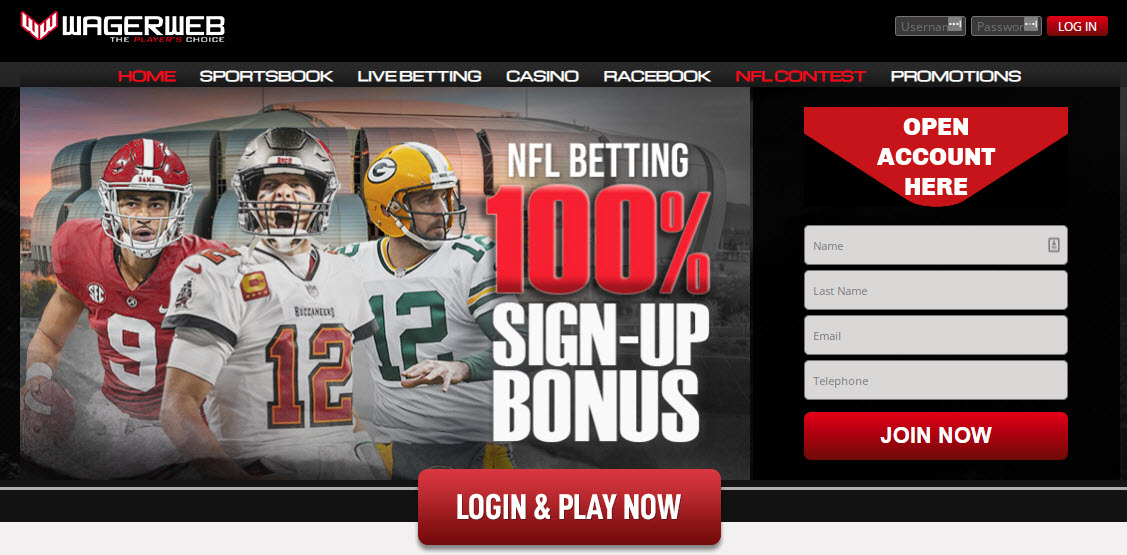 WagerWeb is a sister site to Heritage Sports, offering a very similar sports betting service. It gives players reduced juice lines and cashback options, and it is highly reputable and reliable, so this is a common stopping point for sharp bettors.
Pros
Very competitive sports betting lines
Intuitive layout that makes online wagering simple
You can rely on it to pay out on time
Cons
Some competitors provide more prop bets
Smaller portfolio of casino games than rivals
JustBet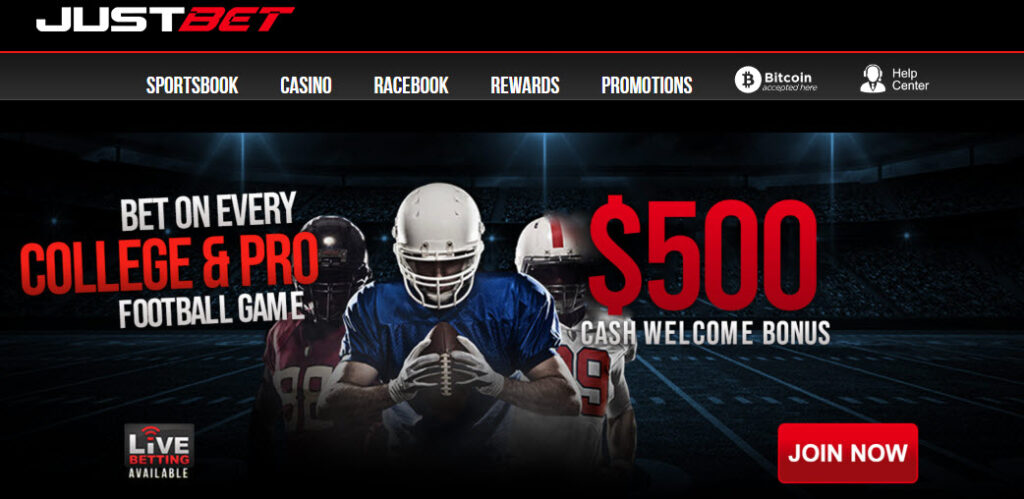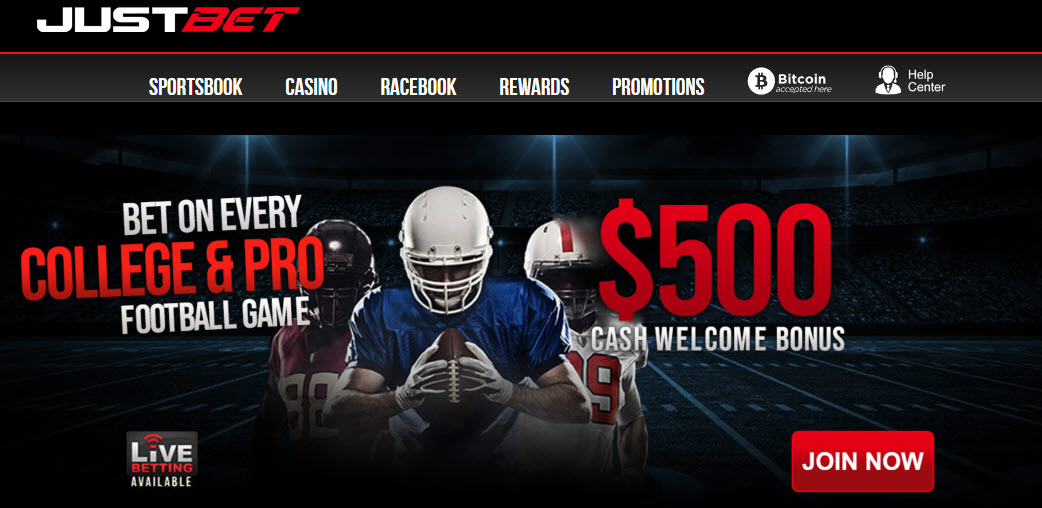 JustBet is a sister site to our No. 1 sharp sportsbook, Bookmaker.eu. It is very similar to Bookmaker, so you will benefit from early lines on sports events, competitive odds, professional customer service, reliable withdrawals and exciting contests.
Pros
Makes online sports betting very easy
Quick to release odds on major sports events
Provides an excellent rewards program
Offers secure, reliable payments through a variety of methods
Cons
Fewer features and betting options than Bovada and BetOnline
Smaller bonuses than rival betting sites
Everygame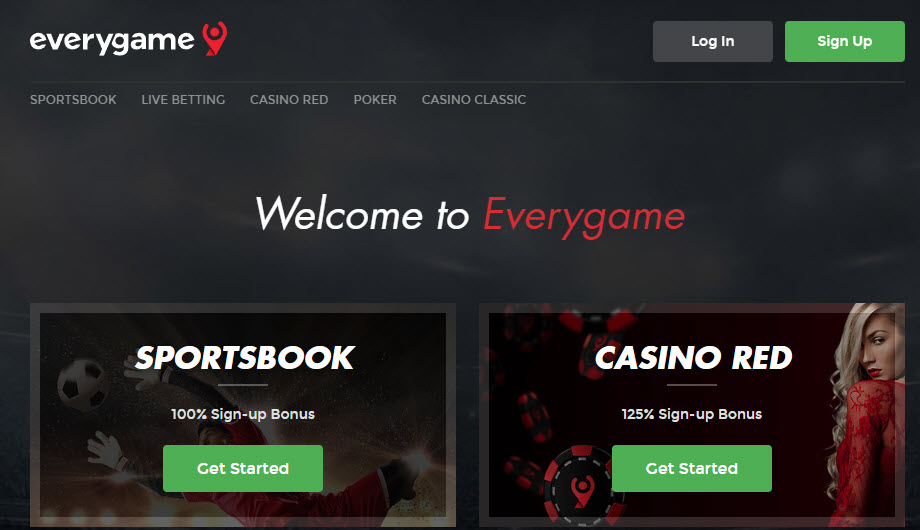 Everygame is an established sportsbook that takes bets on a large volume of games each day. This is another site that is primarily aimed at casual, recreational bettors, but there may sometimes be interesting lines for sharps.
Pros
The world's oldest online sports betting site
Provides lots of interesting betting promotions
Covers more sports events than most rivals
Cons
Some complaints on bitcoin conversion rate on withdrawals

Rivals offer far larger welcome bonuses
Sportsbetting.ag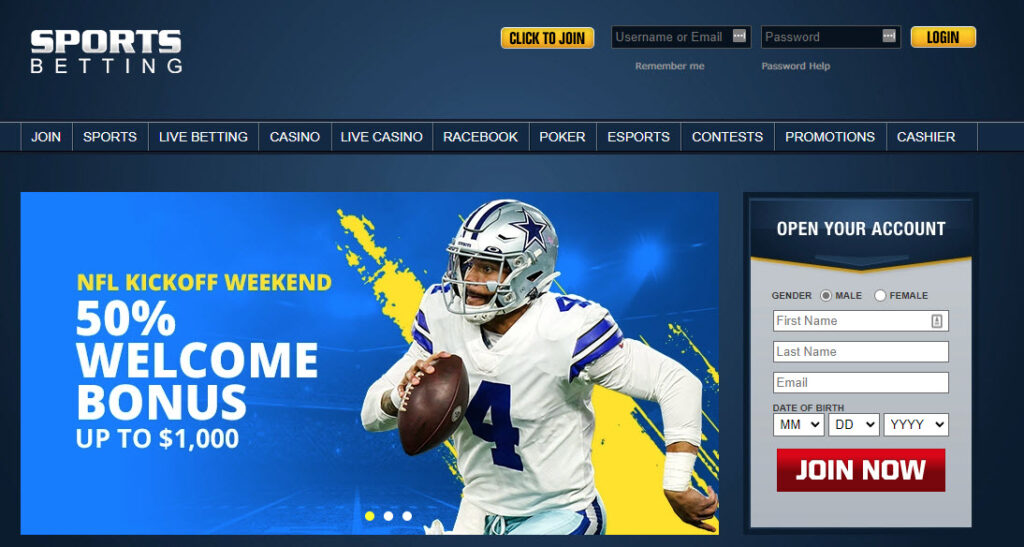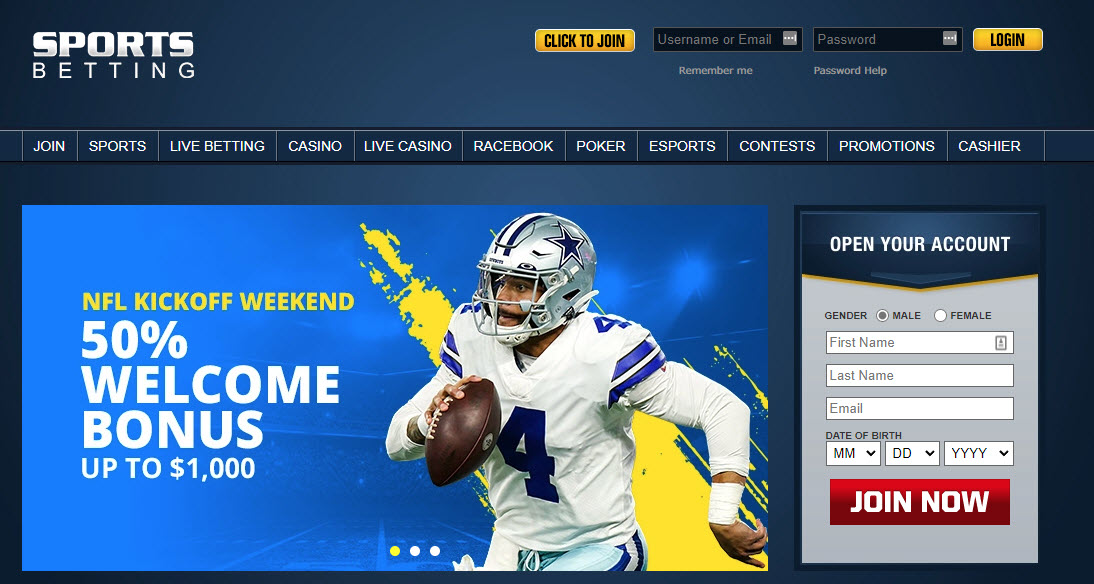 SportsBetting.ag is BetOnline's sister site. It offers the same features, limits, odds, markets, promotions, payout speeds and banking options. The only difference between the sites is the software, as BetOnline runs on a more modern and stylish platform.
Pros
Very quick crypto withdrawals
Large sign-up offer and loads of free bets available
Excellent sportsbook for live betting
Provides a casino, poker room and racebook
Cons
Fees charged when you make fiat-based payments
BetOnline is a more modern and stylish site
The Difference Between Sharp and Soft Bookmakers
Soft betting sites are aimed at casual players that bet without a perceived edge. Those bettors are known as squares, and they are at the opposite end of the spectrum to sharps. A soft bookmaker will be slow to alter its lines when the market moves, so you can seize upon some weak lines at these sites. Sometimes, these are also referred to as square sportsbooks.
However, a soft bookmaker is more likely to restrict the accounts of sharp players. It will review your betting history, and there is a strong chance that it will impose low bet limits or stop taking your action if it identifies you as a sharp sports bettor.
The sharp betting sites are favored by professional bettors seeking early lines, real-time odds, high bet limits and the ability to wager on a consistent basis, even when you are on a winning streak. You can use sharp bookmakers for arbitrage betting.
It is important to use sharp and soft betting sites, as you can often exploit differences between the lines they offer. However, just keep in mind that soft books are likely to limit you quickly, so you will need to set up several accounts.
What is a sharp sportsbook?
A sharp sportsbook welcomes professional bettors. Some of the most famous examples are Bookmaker.eu, BetAnySports and Pinnacle. Key features include efficient lines, early odds on a wide range of markets and the confidence to take on all action.
These bookies pride themselves on not kicking you out if you are winning, and they allow you to place unusual bet sizes when arbing. Betting exchanges are a different prospect, as they allow you to essentially become the sportsbook, but sharp bettors can also find a lot of value at exchanges such as Betfair and Smarkets.
How to Find Sharp Odds
Professional bettors only place wagers when they perceive an edge. There are a few key ways to spot sharp odds:
You can pounce on the opening line published by a sharp sportsbook if it differs from your projections. The lines often move in line with public betting patterns, so if you spot an appealing opening line on a popular team, it is often worth claiming it.
Fade the public by betting on the unpopular side of a point spread or total points line after it has moved. Players can check out line movements on a particular betting market at the best offshore betting sites and spot opportunities to fade squares.
Exploit the discrepancies between the betting odds on offer at rival sportsbooks, covering both sides of a bet with the optimal amount of money and locking in a guaranteed profit, regardless of how the game pans out. This was originally known as dutching, but it is now more commonly referred to as arbing. You can often spot arbitrage opportunities when comparing the lines at two square sportsbooks or a soft book and a sharp book.
FAQs – Playing at Sharp Sportsbooks
Which sportsbook has the most accurate odds?
Bookmaker.eu is widely regarded as the best sportsbook for anyone seeking sharp lines. It typically posts odds before its competitors, allowing sharp bettors to place wagers before the public consensus causes the lines to move.

Sharp books can also include Heritage Sports and BetAnySports. We always encourage readers to shop for the best lines on the market before placing a bet. You can use the odds comparison service at BMR to make sure you are getting the best terms on your wagers.

What does sharp betting mean?
Sharp betting requires you to place wagers when you perceive an edge. That may require you to pounce on an early line before the public causes it to shift, or it could involve fading the public closing to the start of the game.

It is important to find sharp bookmakers that welcome all action, offer early lines and provide competitive odds. Sharp bettors can also use strategies such as arbitrage, hedging and middling to boost their expected value when wagering on games.

The offshore sportsbooks we've covered here are sharp bookmakers that offer a wide variety of sports.

What do sharp bettors look for?
Sharp bettors look for sportsbooks that welcome action from professional players. It is important to find a site that will not limit you for winning, regardless of your betting volume. Betting limits are also important, as sharp bettors like to capitalize by placing large wagers when they perceive an edge, so a high-limit sportsbook is appealing.

They seek out sportsbooks that publish early lines, as you can find a great deal of value before public betting patterns cause them to move. It is also important to sign up with a few different sportsbooks and find sites that are slow to react to broader industry line movements, as a lot of value can be unlocked by exploiting the discrepancies between lines at rival sportsbooks.
What bets have the best odds?
MLB moneylines often have the lowest juice at leading online sportsbooks. Juice refers to the house edge that a sports betting site builds into its lines. The lower the juice, the better the odds.

Reduced juice sportsbooks such as BetAnySports and Heritage Sports offer very compelling odds on spreads, totals and moneylines, but moneylines often stand out. 

You can always visit BMR to compare betting odds on each bet you are interested in before placing it.

Are all sportsbooks sharp sportsbooks?
Only a handful of sportsbooks will actively welcome sharp bettors. Many sites restrict winning players by imposing limits on their accounts, so sharps tend to gravitate to sportsbooks such as Bookmaker.eu, which welcome all action.

However, sharp bettors can essentially use any sportsbooks in certain situations, provided they spot an intriguing way to fade the public or they can find a way to exploit a discrepancy between the lines at Sportsbook A and Sportsbook B.

In what can only be described as a seminal pact between adversaries, Governor Newsom has signed a bill into law that both the California Native American tribes, as well as cardroom operators, support – no additional cardrooms in the state for two more decades. In turn, this collaboration between Native American tribes and gambling hall

---