Best Reddit Sportsbook: Bettors Decide
Reddit has a large community of active bettors that frequently exchange betting tips and recommendations. We have delved into a huge range of sports betting Subreddits to determine the best Reddit sportsbook according to Reddit sports fans.
In this guide, we explore the sports betting options that have impressed Reddit users the most.
The Best Reddit Sportsbook
The ten sports betting sites listed below rank among the most popular on Reddit discussion boards for their quick payouts, featured, and depth of wagering markets. Keep reading to find out more about each sportsbook.
Bookmaker – Trusted sportsbook renowned for early lines and never limiting winners
Heritage Sports – Elite online sportsbook with reduced juice betting lines
Bovada – Best online sportsbook for betting variety
BetOnline – Top online sportsbook for promotions and high betting limits
BetAnySports – Offers reduced juice on an assortment of sports
BetUS – Largest sign-up bonuses for online sports bettors
WagerWeb – Sportsbook with a generous cash back program
JustBet – User-friendly sportsbook for sharp bettors
Everygame – Best betting site for worldwide sports events
SportsBetting.ag – Excellent all-around sports betting site
Reddit Betting Sites Reviewed
Detailed reviews of top sportsbooks
The best Reddit sportsbooks that users have chosen each specialize in different areas and cater to different types of bettors. We have reviewed the top 10 offshore betting sites recommended by users to help readers find the top sportsbook for their specific requirements.
1. Bookmaker: Releases the Earliest Lines
Bookmaker.eu
Established 1996
Visit Bookmaker

Knowledge and Professionalism
1st
CURRENT PROMOTION
25% Cash Bonus
Releases betting lines before other offshore sportsbooks
Known for refusing to limit winning bettors
User-friendly sports betting platform
Bookmaker is the No. 1 online sports betting site recommended by Reddit users. They praise the honesty and trustworthiness of the company, and they cite its reputation for accepting action from any players, including professionals. Bookmaker also offers a range of exciting betting promos for both new and existing players.
This sportsbook is particularly popular among sharp bettors, as it does not restrict winners and it is generally the first site to release betting lines on a range of betting markets. However, it is also popular among recreational players seeking a user-friendly experience and reliable payouts.
2. Heritage Sports: Wide Selection of Sports With Reduced Juice
Heritage Sports
Established 2001
Visit Heritage Sports

Knowledge and Professionalism
1st
Know Your Customer (KYC)
1st
CURRENT PROMOTION
50% Cash Bonus
Offers partial reduced juice on popular sports
Generous cash back program for sports bettors
Excellent in-game betting lobby
Perfect security record
Heritage Sports has a cult following within the Reddit community. It operated as an invite-only sports betting site for many years, which gave it an exclusive air, but it eventually bowed down to intense demand and began accepting bettors from across the United States.
The best feature is the reduced juice cash back program, which allows you to bet at -108 lines on football and basketball games. It also provides low vig odds on sports such as baseball, and there are periodic cash back rebates. Heritage also has a terrific live betting section, and it never misses a payout.
3. Bovada: Best Variety of Wagering Options
Bovada
Established 2011
Visit Bovada

Tutorial or Help Resources
1st
Speed and Responsiveness
1st
CURRENT PROMOTION
75% Cash Bonus
Huge range of prop bets, including player props
Lower rollover requirements than most sportsbooks 
Very quick payouts
Best online poker room in the U.S.
Bovada is a name that crops up on a regular basis when Reddit users discuss their favorite betting sites. It is the most popular sportsbook in some states, and it also offers an online casino, a racebook and America's busiest online poker room.
This is the best Reddit sportsbook for anyone looking for prop bets. There are upwards of 100 markets on big games, and you can use Bovada's "Whatsyawager" to request odds on any prop that is not featured on the site. It also has low rollover requirements on its bonuses, and it provides very quick payouts.
4. BetOnline: Known for High Betting Limits
BetOnline
Established 2001
Visit BetOnline

CURRENT PROMOTION
100% Free Play
Best sportsbook for high-stakes players
Offers live streaming
More bonuses and promotions than rival sportsbooks
Reduced juice lines on NHL games
BetOnline is regularly mentioned alongside Bookmaker and Bovada as one of the top betting sites on Subreddits. It is available to players in any state, and it caters to all bankrolls, with deposit limits of $10 to $500,000. A re-bet option makes this the perfect sportsbook for high-rollers, and casual players can place small bets.
BetOnline has an excellent live betting section, featuring live streaming. It also offers a poker room, racebook, casino and esports hub. There are loads of bonuses within each section of the site, and it provides very quick, dependable withdrawals too.
5. BetAnySports: Best Selection of Sports for Reduced Juice
BetAnySports
Established 2002
Visit BetAnySports

Frequency of Odds Updates
1st
CURRENT PROMOTION
30% Cash Bonus
Reduced juice sides and totals on football and basketball
Low vigorish lines on various sports
Easy to use desktop site and mobile site
Provides very generous rebates
BetAnySports is the top reduced juice sportsbook. It offers -105 lines on sides and totals, along with low vig moneylines on various sports, which ensures you receive a larger profit when you win. As such, it has garnered very positive feedback from Reddit users.
This site is not as stylish as rivals such as BetOnline and Bovada, but it is very easy to use, and the odds are extremely appealing. It always pays out on time too, so BetAnySports merits a place within the top five Reddit sports betting sites.
6. Everygame: Worldwide Assortment of Sports
Everygame
Established 1996
Visit Everygame

Knowledge and Professionalism
1st
Wagering Requirements
1st
Tutorial or Help Resources
1st
Search and Filter Options
1st
CURRENT PROMOTION
100% Cash Bonus
The world's oldest online sports betting site
Provides lots of interesting promotions
Covers more major sports events than most rivals
User-friendly platform that offers betting tips
This online sportsbook was formerly known as Intertops, and it had a stellar reputation on Subreddit forums. It rebranded in 2021, when the team overhauled the software and added a long overdue live wagering section.
Everygame is now one of the most comprehensive online sportsbooks in the business, covering a huge range of sports from around the world, meaning there is something for everyone whether they want to bet on college sports or the top international leagues. It also has a significantly better online casino than most rivals, along with a poker room and a horse racing section. There are interesting betting tips to steer your picks too, and it launches interesting promos and contests.
7. BetUS: Best Sports Sign-Up Offer for Crypto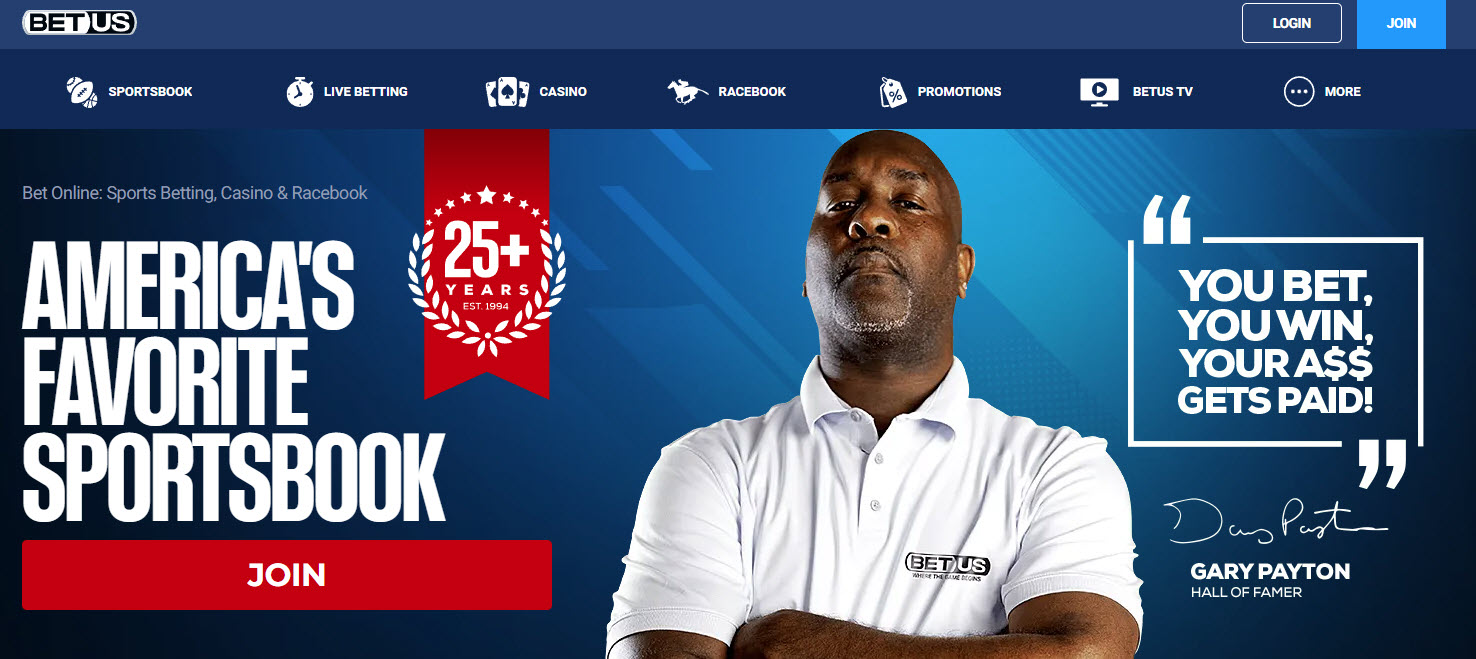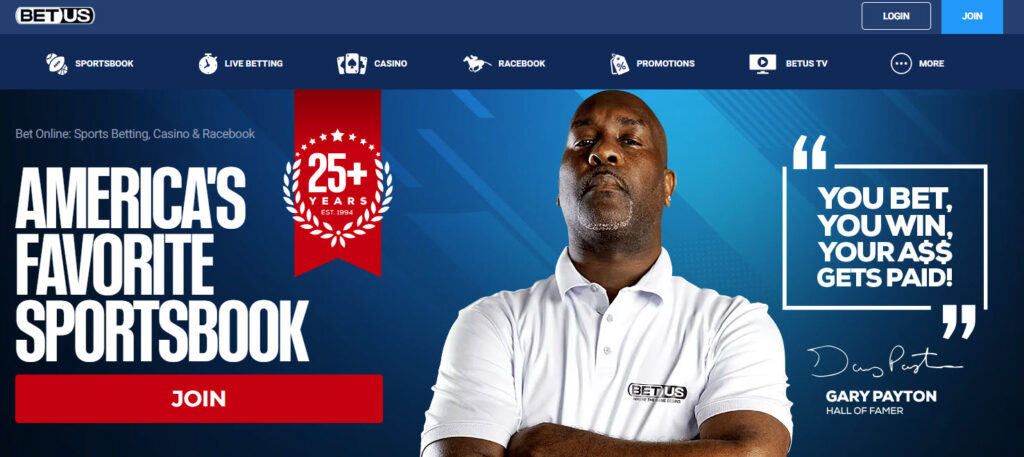 Very large welcome bonuses and reload offers
Choice of alternative bonuses with different rollover requirements
User-friendly sports betting platform
Offers video picks on lots of different leagues
BetUS is the top Reddit sportsbook for large bonuses. The main crypto sign-up offer provides you with up to $5,000 in site credit – $3,750 for the sportsbook and $1,250 for the casino. There are lots of alternative welcome offers available too, and it gives all customers hefty reload bonuses.
However, there is more to this sportsbook than simply delivering huge promos. It has a clean interface, an impressive range of props and helpful features, including a news section and BetUS TV, which offers picks on a variety of sports.
8. WagerWeb: Competitive Betting Lines & Quick Payouts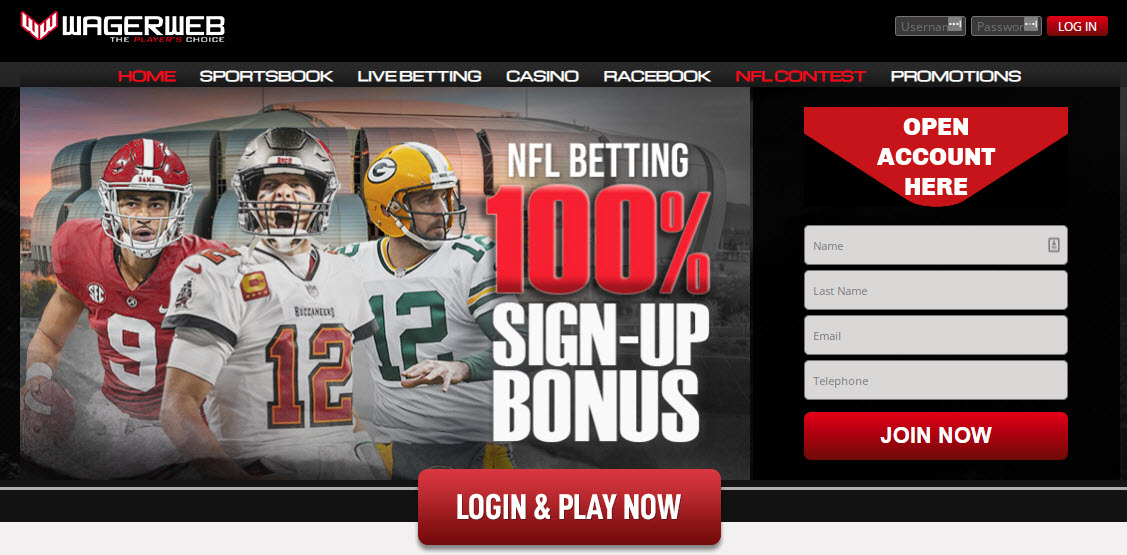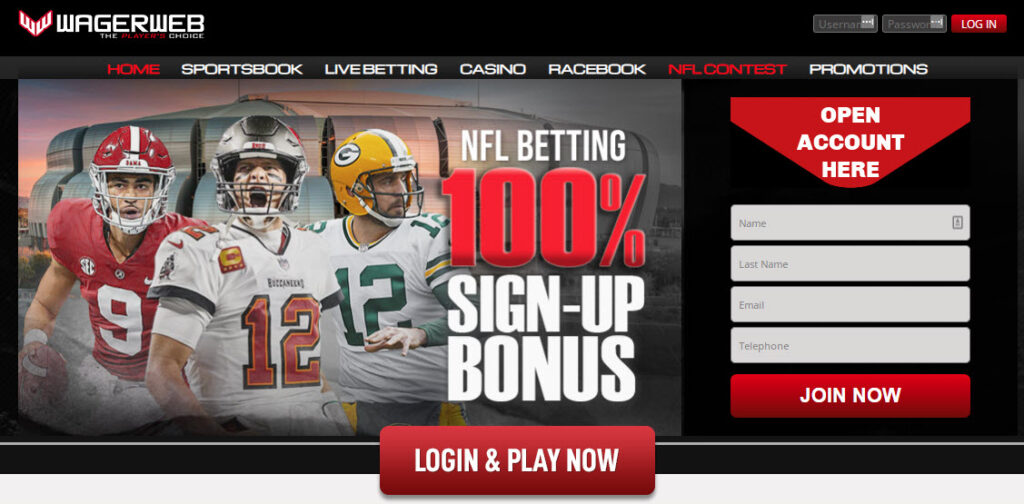 Very competitive sports betting lines
Intuitive layout that makes online wagering simple
Outstanding reputation among Reddit users
You can rely on it to pay out on time
WagerWeb is another site that receives almost universal praise from sports bettors posting on Reddit. Nobody has a bad word to say about the payment process, the security or the selection of options at this online sportsbook.
It is a sister site to Heritage Sports, which perhaps explains why it is held in such high esteem by Reddit users. The sportsbook is very similar to Heritage, with reduced juice betting lines, cash back bonuses and a great all-around service, so we would highly recommend signing up with WagerWeb.
9. JustBet: Perfect No-Frills Sports Wagering Platform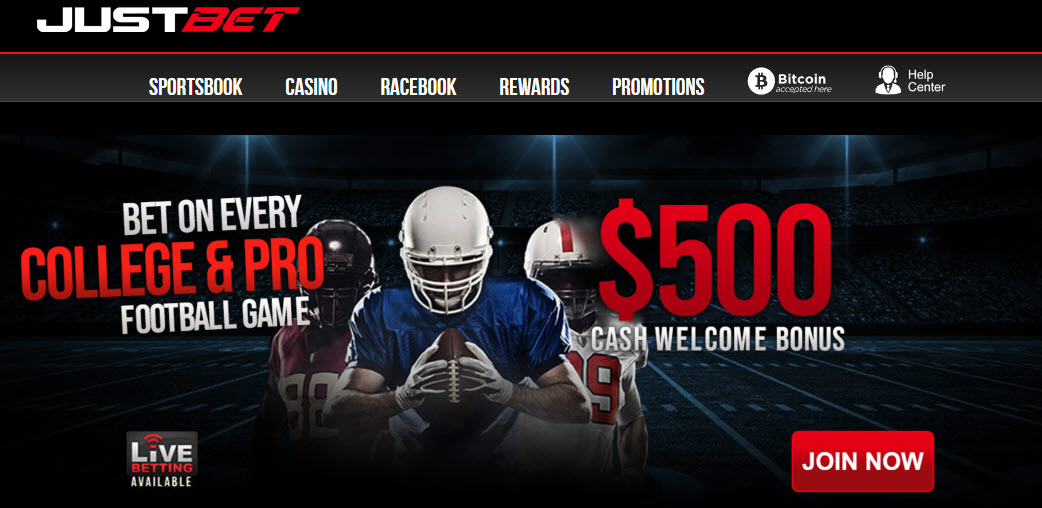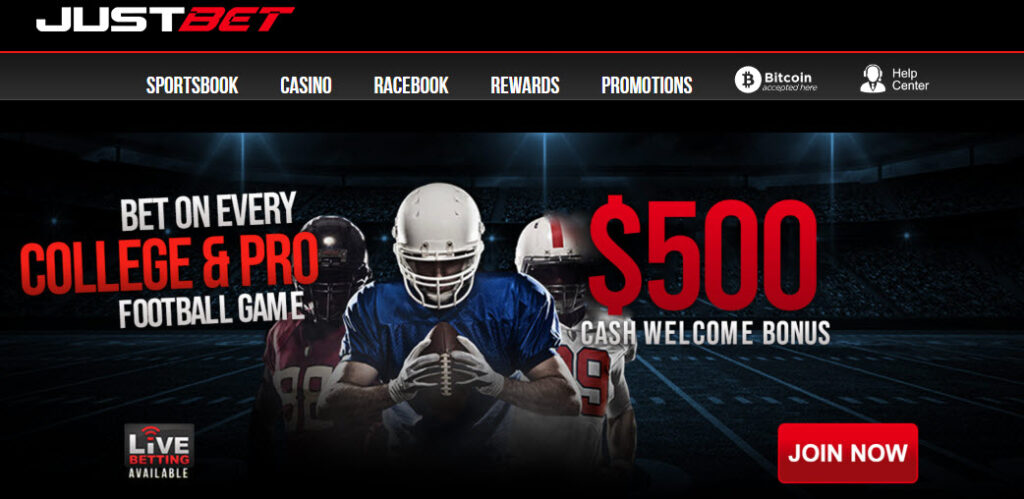 Makes online sports betting very easy
Quick to release odds on major sports events
Provides an excellent rewards program
Offers secure, reliable payments through a variety of banking methods
JustBet aims to make online sports betting simple and stress-free. As the name suggests, you can sign up easily, make a quick deposit and just bet on your favorite sports with no distractions.
This sportsbook is a sister site to Bookmaker, our No. 1 Reddit betting site, and it offers a similar service, although it is not quite as famous. You will benefit from early lines, very competitive odds, quick payouts and rock-solid security if you register with JustBet.
10. Sportsbetting.ag: Quick Payout Times for Crypto Players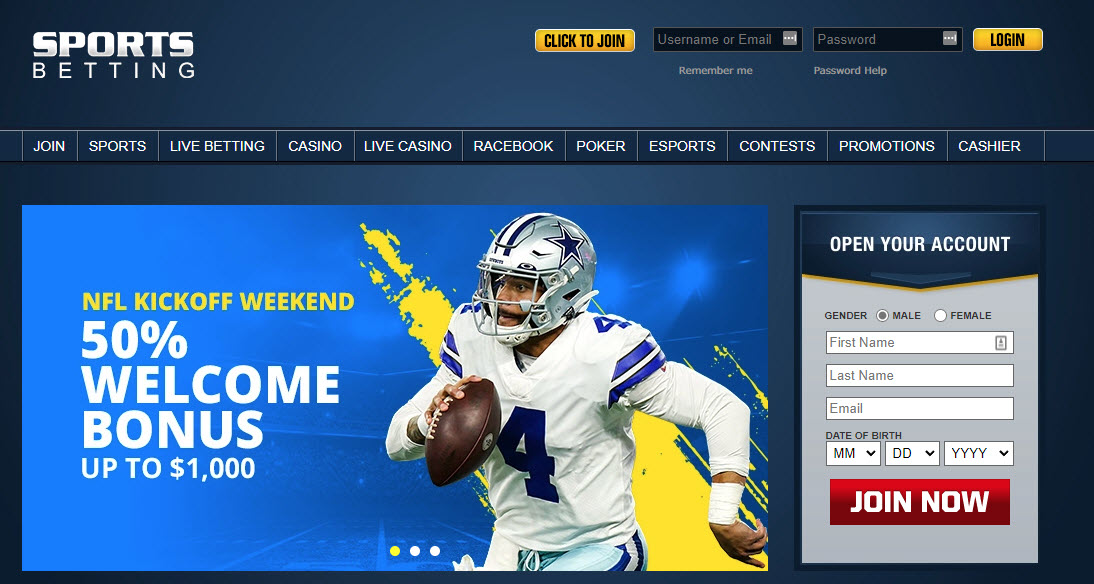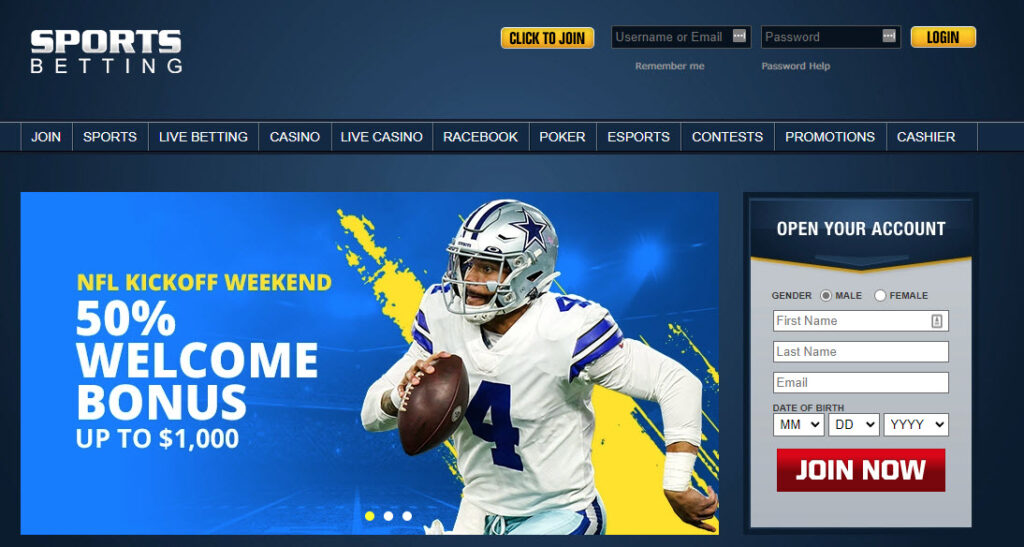 Very quick crypto withdrawals
Large sign-up offer and loads of free bets available
Excellent sportsbook for live betting
Provides a casino, poker room and racebook
SportsBetting.ag rounds out our list of the top 10 Reddit betting sites. This is part of the BetOnline group, and the sites are identical in many different categories. They offer the same sports betting odds, markets, payment options, withdrawal speeds, promotions and customer support.
However, BetOnline is more user-friendly, stylish and modern. SportsBetting.ag still runs on an old platform that BetOnline migrated away from a couple of years ago, and it now looks a little old-school. It is a reliable, high-quality sportsbook, with lots of positive comments on Reddit, but most players prefer the updated software at BetOnline.
Top Sports Betting Subreddits
The court of public opinion
Subreddits are distinct communities on Reddit's platform, catering to specific communities and interests. Reddit itself is a treasure trove, so it comes as no surprise that there are a number of robust communities dedicated to online sports betting. 
The most active sports betting community on Reddit is that of /r/sportsbook, with a whopping 352,000 members at the time of writing. 
Other sports betting subs you may be interested in include the following.
/r/sportsbetting: 226K+ members
/r/PrizePicks: 42K+ members
/r/BettingPicks: 12.3K+ members
/r/SportsGambling: 9.1K+ members
/r/SportsBettingPicks: 3.8K+ members
/r/SportsbookReview: 1.9K+ members
There are also a number of league-specific and sport-specific Subreddits for things like soccer, horse racing and various esports. 
/r/SoccerBetting: 87.8K+ members
/r/csgobetting: 59.5K+ members
/r/LoLEsports: 26K+ members
/r/HorseRacing: 24.9K+ members
/r/MMAbetting: 8.6K+ members
/r/HorseRacingUK: 7K+ members
You can also find other gambling Subreddits. For instance, /r/BettingModels is a place where people discuss math and AI techniques to hone in on the exact methods they can use to boost their success. 
Reddit is a great place to chat with other sports bettors but, there are plenty of sports betting forums across the web where you can get advice, read user reviews and more. 
How We Chose the Best Reddit Sportsbook
Our process of reviewing feedback
We conducted a detailed analysis of the betting sites that have gained the most recommendations among Reddit users. The BMR team spent hours digging into a wide range of Subreddits to see which the most popular options were.
We were careful to choose betting sites that accept players from across the United States, but we also sought out legit offshore sportsbooks that offer a good selection of betting markets and popular sports and are known to pay out on time.
We ended up with 10 excellent sportsbooks that offer lots of different types of bets, plenty of bonus funds and quick withdrawals.
Criteria for the Top Reddit Betting Sites
What Reddit users are saying
Reddit users value generous bonuses – including sign-up bonuses and extra promotions – along with a user-friendly betting platform, the ability to browse all the most popular types of bets, helpful features and quick, secure payouts. These are the main criteria they highlight:
Choice of Sports
Most Reddit users seek out sportsbooks offering a broad range of betting markets on major sports such as football, baseball, basketball, hockey, soccer, MMA and tennis. They recommend sites that provide lots of different bet types, including alternate lines, game props and player props. The best Reddit sportsbooks also offer various types of bets on additional sports, such as golf, boxing, motorsports, athletics, volleyball, cricket, rugby league and rugby union, along with esports, politics and entertainment.
Bonus and Promotions
Large bonuses and promotions are popular with Reddit users, who share bonus codes from trusted sports betting sites. The best offers come with modest rollover requirements, and they allow you to redeem hundreds of dollars in free bet credits.
Safety and Security
We only recommend safe, secure betting sites recommended by Reddit users. Our chosen sportsbooks allow you to enjoy pre-game betting and live betting in a secure environment, as they use powerful software to encrypt data and work hard to keep you safe.
Accepted Payment Methods
Bettors that post on Reddit favor a wide array of different banking methods, from crypto and eWallets to traditional methods such as credit cards and bank transfers. Sportsbooks with limited banking options come in for criticism, whereas sites that offer quick, free debit card and credit card deposits, along with a range of cryptocurrencies, tend to receive praise.
Customer Support
Novice bettors and experienced bettors alike seek out sportsbooks with an outstanding reputation for customer service. They like sportsbooks that offer phone support, as opposed to simply live chat and email, and they also praise sites that provide 24/7 customer service and respond quickly to requests.
How to Bet at the best sportsbook on Reddit
It is easy to sign up for an account with Reddit's favorite betting sites. You can enjoy pre-game betting and live betting today by following the three simple steps listed below:
Create an Account
Click the link on this page to visit one of the top 10 online sportsbooks recommended by the Reddit community. You will just need to hit the "Register" or "Join" button to open the sign-up form, and you can then fill in your personal info and contact details. Agree to the terms, set up a password and click to submit. You may need to validate your account by clicking a link sent to your email address or typing in a code sent via email or SMS.
Make a Deposit
When you are approved, the sportsbook will direct you to the deposit page, where you can choose from an array of payment options. Select one, type in your details and choose a deposit amount. When your funds arrive, you will receive the deposit match welcome bonus.
Place Your Bet
Choose one of your favorite sports from the main menu and select a league. You will see a list of games and futures bets. Click on one to browse your options, which may include a moneyline, point spread, total points line, prop bets, same-game parlays and so on. Click on any option and it will appear on your betslip. Type in the amount you would like to bet and click to place your bet. If you win, your profits will be added to your sportsbook balance after the game.
Common Bonuses Available at Reddit Sportsbooks
Get some extra bang for your buck
Reddit users like to share details of exciting promos. They pass on the best promo codes to one another and discuss their experiences when working on rollover requirements. These are the main bonuses available at Reddit betting sites:
Match Deposit Bonuses
A deposit match bonus is initially awarded when you fund your account for the first time. A sportsbook will match either a portion of your initial deposit or all of the funds you've added. For example, Bookmaker offers a 20% deposit match bonus up to $500, while BetOnline offers a 100% deposit match bonus up to $1,000.
Offshore sportsbooks require players to roll bonus funds over a specific number of times before any profits can be withdrawn. The best bonuses have relatively low rollover requirements. Deposit match bonuses are often available when you top up your account balance as an existing customer too. That is known as a reload bonus or a re-up bonus, and it is generally smaller than the sign-up bonus.
No-Deposit Bonuses
No deposit bonuses are a lot rarer, but they are generous promos. For this type of bonus, offshore sportsbooks just give you site credit and there is no need to deposit any money to redeem it. However, the site will impose a large playthrough requirement on the funds before permitting a withdrawal.
banking at the top Reddit Sportsbooks
American bettors can choose from a wide variety of payment methods at Reddit sportsbooks. The selection of banking options can typically be broken down into three categories:
Crypto
Cryptocurrencies are perfect for deposits and withdrawals at the best sports betting sites, which are generally based overseas. They make it quick and easy for you to send funds to the sportsbook through a wallet-to-wallet transaction. You will also get paid out very quickly if you use crypto at sportsbooks.
Offshore sportsbooks tend to prefer crypto deposits, as they cut out the middleman. That removes the need for handling fees and speeds up the process. As such, they often reward you with larger bonuses if you use crypto. They offer a wide range of coins, and it is often a lot cheaper to use cryptocurrencies on alternative networks to Bitcoin, Bitcoin Cash or Ethereum. Many Reddit users like Litecoin.
eWallet
The top Reddit betting sites offer an extensive selection of eWallets, which also facilitate quick, secure deposits and withdrawals. Skrill, Neteller, ecoPayz, PayPal and MuchBetter are some of the eWallets you will be able to use at the top online sportsbooks.
Traditional Payment Methods
Traditional payment methods include credit and debit cards, bank transfers, wire transfers, money orders and paper checks in the mail. Visa and MasterCard are the most commonly accepted bank cards, but you can often use Discover too, and some sites will accept an American Express credit card.
There are some drawbacks that come with using traditional deposit options at offshore sports betting sites. Wire transfers and credit cards typically come with higher fees and may take several business days to complete.