Parlay Betting Guide for Beginners and Sharps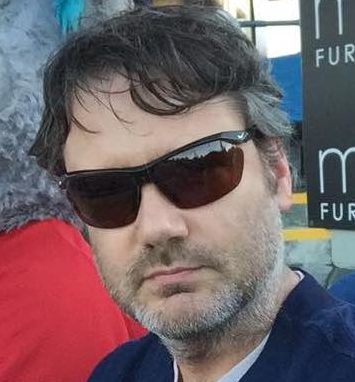 Jason has been writing about sports betting since 2002. He earned his B.A. in Pacific and Asian Studies from the University of Victoria back in 1997. He has a passion for all things sports betting.
What's the most important invention in the history of sports? It might be the parlay. Sports betting has driven fan participation since the games started turning professional in the mid-19th Century, and parlay cards were a big part of that drive, promising gigantic payouts for bettors who got all their picks right.
Those payouts can indeed get massive. Parlays allow you to combine at least two regular wagers, and usually up to a dozen or more, into one giant bet that will win only if you get all your picks correct. If the bet's outcome says you do, your payouts for each line in the parlay are multiplied instead of added together. You could even win millions of dollars by nailing a full 16-team parlay.
Get a single pick wrong, though, and your entire parlay goes poof. If one of your lines results in a push, that's not too bad: your parlay will "reduce" by one team, and be graded as such. But there are no backsies if even one of your picks is a loser. That's why the payouts are so big for big parlays –they're incredibly difficult to win.
With so much money at stake, the attraction to parlays has only grown stronger as the years have gone by. Without them, sports betting as we know it today might not even exist; after draconian anti-gambling laws spread across North America during the 1900s, government bodies like the Delaware Sports Lottery started popping up, printing parlay cards for their customers to fill out. This was the only way to bet legally on sports outside of Nevada for quite some time.
Now that sports betting is fully in the mainstream, parlays are more popular than ever before at the top online sportsbooks. This guide will show you everything you need to start betting parlays with confidence; we'll give you a detailed look at how they work, and we'll reveal the strategies you can use to get the best results possible at the pay window.
How to Read and Place Parlay Bets
Betting on parlays can be as easy as placing individual wagers – just select your picks like you normally do for a single game, and your online betting slip should automatically give you the option of making it a parlay, with your potential payout already figured out and displayed for you.
However, if you want to get the most out of each different type of parlay bet you can make, you'll need to know how to read the parlay odds and work them out yourself. We'll examine that more closely down below, but the good news is that you can once again make this easy by using an online parlay calculator to crunch the numbers for you.
For now, let's start with a simple 2-team NFL parlay, using the spread and total from Super Bowl LVI:
Cincinnati Bengals +4.5 (-110)
Under 48.5 (-110)
As you can see, we have the point spread at the top (CIN +4.5) and the total at the bottom (Under 48.5). It doesn't have to be that way around, but spreads and moneylines usually get top billing over totals.
Finally, in parentheses, we have the vigorish set at the standard -110 for each line in the combo. This is an important part of the parlay that must be accounted for when it comes to calculating and assessing your risk and reward.
That's how easy it is to read a parlay. More teams can be added, of course, and moneylines can be thrown in there too, but in the end, parlays look and cook just like any other wager.
Which sportsbooks allow you to place parlay bets?
Parlays play an important role in sports betting, so it's fairly rare to find any online sportsbooks that don't offer them. If you've already signed up at a sportsbook, check out their website or their online sportsbook app, and chances are you'll find parlays as part of their betting menu.
For example, as we go to press, Bovada (along with their sister site, Bodog Sportsbook) accepts standard parlays including anywhere from two to 16 teams, as well as other types of parlays that we'll introduce you to in a moment. Bookmaker.eu allows you to parlay up to 15 teams, while Heritage Sports sets their limit at 14.
Don't be too concerned about these different limits. Most online sportsbooks cap their maximum payout for any bet at somewhere in the six figures, which you can reach by placing an 11-team parlay for $100. If you find a book that doesn't use maximum payouts, please let us know; in the meantime, make sure to consult the parlay betting rules at your chosen sportsbook(s) before you place your bets.
Common Types of Parlay Bets
Because of their massive payout potential, parlays are among the most popular forms of sports betting you'll find on the market. But as with the other types of bets, parlays come in different shapes and sizes, and you need to know the difference if you want the largest payout you can get.
Moneyline Parlays
This is what it says on the tin: parlays where every line is a moneyline wager. These show up quite often in sports betting – especially with newbies who simply pick the moneyline favorites for every team in their combo.
Point Spread Parlays
Most bettors these days prefer a spread wager for single games, so it's natural that point spread parlay is still the more popular type of parlay variant. They're relatively easy to handle when the vigorish is -110 for each team; things get a bit more complicated when alternate spreads come into play.
Over/Under Parlays
Totals are increasingly popular for betting individual games; some bettors even specialize in the over/under, and a few will stick solely to an "unders parlay" strategy where all the picks in their combo bets are on the under.
Round Robins
This is a special type of wager that takes several separate parlays and combines them into one super-combo bet. Let's say you want to put together a 2-team parlay, but you have three teams you'd really like to include:
San Francisco 49ers: -6.5 points
Toronto Blue Jays: ML -180
Seattle Kraken: ML +105
A round robin bet chooses two of those three betting lines and builds all three possible combinations of 2-team parlays for you:
In theory, since these are three correlated parlays, you'll face less risk than you would with three parlays featuring completely different teams. But round robins are even more useful as a time-saving device for serious sports bettors who are trying to get as much parlay money down as possible.
The parlay is already in the "exotic" category of sports wagers, but it gets even more exotic when you make it a teaser. These special parlays allow you to move the odds for each team (spreads and totals only) by a set number of points; for example, a typical NFL teaser will let you move the odds by six, 6.5 or seven points.
Let's say you were going to play the following 2-team NFL parlay:
New York Giants +6.5
Under 48
If you make that a 6-point teaser instead, you'll be combining the following two teams:
That teaser bet is obviously much more likely to cash in and you get a lower parlay payout when you do. Depending on your book and what time of the season it is, you might only get somewhere in the neighborhood of -150 odds for our example teaser.
If you prefer to win the big money, parlay betting is probably for you – but lessening the risk with teasers can sometimes be worth the smaller reward.
Pleasers
The pleaser bet is essentially a reverse teaser, where you add points to each line instead of subtracting, and receive a bigger payout if you win instead of a smaller one. This is a relatively rare type of money parlay; not every sportsbook will offer them, but if yours does, a typical 2-team pleaser will pay out at around +600.
Player and Team Props
Here's another parlay category that isn't necessarily available everywhere. Some books only let you combine the three "straight" or "single" bet types: spread, moneyline and total. Others let you include prop bets, which opens up an entire world of betting options for you.
Player props (especially yardage props) will be the most popular of these options. Game props like whether they'll go into overtime can also be included, as well as team props like whether a given team will score over or under a certain number of touchdowns.
Parlay Betting Strategy
Using parlay calculators will help you assess the relative reward and risk of parlay betting, so you definitely want to have those tools in your belt. Beyond that, there are a handful of tried-and-true strategies for parlay betting that you can consider, including the aforementioned unders parlay, "underdog-under" (like our Super Bowl LVI example above) and "favorite-over" same-game parlays, and "Wong" teasers for NFL games. Our panel of experts at Bookmakers Review has more information on these parlay strategies if you want to sharpen your skills.
Calculating Parlay Bet Odds
Now we get to the number crunching. If every line in your combo has the standard -110 vigorish attached, there's a standard "Las Vegas payout" table you can refer to that shows the odds on parlays for all the different sizes available on the Strip:
These are also known as "fixed" odds, meaning they don't change. Most online sportsbooks offer different payouts than these and it's important to note that these odds don't reflect the actual probability of winning a parlay; there's a built-in hold percentage included that's similar to the vigorish you pay for placing single bets.
To illustrate this, consider the 2-team parlay wager: At odds of 13/5 (or +260 using the American odds format), the implied probability of winning is 27.78%, but the "actual" probability (if each game were a coin flip) is 25%, which would suggest a +300 payout. The difference in probability here reflects the hold percentage the book charges for handling your parlay.
If you have any other lines in your parlay besides -110 spreads and totals, then you have to break out the online parlay calculator – or a pencil and paper – to see what the "true" odds are, and identify whether your sportsbook is giving you a decent payout for your parlay. You might find these calculations easier if you use decimal odds instead of American or fractional, but it's all simple math in the end.
Forcing True Odds for Parlays
Most sportsbooks these days are paying out at less than true odds for their standard parlays with -110 vig attached to each line. However, you can simply "force" true odds on a parlay by including even a single line with different juice, like -105 or +105.
By doing this, the sportsbook is forced to abandon their standard tables; instead, they'll multiply all the lines together as explained above, and you'll get the true odds either rounded up or down to the book's benefit in most cases, but close enough.
It's worth getting those true odds where you can. If you make a standard 4-team parlay with all the lines at -110 odds, your fixed-odds payout is 10/1, or +1000. But if you switch even one of those lines to -120, you get a true probability of about 7.84%, which means true parlay odds of 11.76/1, or +1176. Your payout is larger here even though there's more juice attached to one of your lines.
Not every parlay bettor will bother doing the math like this, or even learning what true odds are, but if you want to make more money on these kinds of bets, keep this handy tip in mind before you fill out your cards.
FAQs – Parlay Betting
Are parlay bets easy?
Parlay bets can be as easy as placing a single wager. All you need to do is pick your teams and check the betslip that is provided by your selected sports betting operator.
What happens if you lose a parlay bet?
If one of your picks does not win, you will lose the parlay bet with no winnings to collect. If one of your lines ends up being a push, your parlay becomes "reduced" by a team, so your payout will be less.
How many games should you parlay?
It really depends on your personal preference, but most online offshore sportsbooks allow between two and twelve.
Why do parlays pay so much?
The payout for parlays is immense because they're fairly difficult to win. Making multiple accurate predictions can be a challenge even for experienced bettors.
How likely are you to win a parlay bet?
The likelihood of winning a parlay bet depends on several factors, especially how many teams you have in your parlay. The "true odds" will give you a rough idea of what your break-even rate needs to be.
Following a decision by the federal appeals court that was not in their favor, two pari-mutuel companies have a request for the Florida Supreme Court. This particular section confers predominant authority over Florida sports betting to the Seminole Tribe throughout the state. A lawsuit was submitted to the high court, alleging that Florida Gov. Ron

---