CR Sports Bettors Not Accepted
Bonus
25% Cash Bonus
Terms and conditions apply
Deposit Options



Pros
Great for Live Betting
Bonus Perks
Biggest Complaint
Not ideal for professionals
JustBet is an online sportsbook that offers several lucrative promotions, reliable payouts, high betting limits and a very straightforward wagering experience. As the name suggests, this is a no-frills online sports betting site that allows you to place wagers quickly and without distractions. The design is basic, but there is actually sophisticated software underpinning the site, and a great deal of effort has gone into providing users with a high-quality service.

This JustBet sportsbook review will provide you with a comprehensive overview of what to expect if you sign up for an account. The BMR team will explain the bonus terms in detail, lay out your banking options and wagering options, and discuss the sportsbook features on offer. We will assess the strength of the user experience, the customer service, the odds, the payout times and much more, allowing you to make an educated decision on whether or not to sign up.
Customer Service
Service Hours:
Bets accepted 24/7
JustBet Sportsbook Sign-Up Process
The registration process at JustBet is every bit as quick and simple as you would expect from this no-frills sportsbook. Click on the red "Sign Up" button at the top right of the homepage to fire up the registration form. It is all handled in one step, which makes it very straightforward and convenient.
You just have to enter your name, email address, country of residence and phone number, choose a password and select your preferred currency from a long list of deposit options. Then click "Open An Account" to complete the process. It takes no more than a minute or two to fill in this form.
Players can then make a deposit, grab a welcome bonus and start playing. You may be required to complete a KYC (Know Your Customer) procedure ahead of making a withdrawal. This just requires you to upload a scan of a utility bill to prove your address, and official ID to prove your date of birth and identity.
JustBet Bonuses
JustBet has you covered with a wide range of different welcome bonus offers, and it is great to be able to choose the offer that best suits your style. There are also reload bonuses tied to your loyalty program status, along with rebates and contests, highlighting JustBet's commitment to attracting new players and rewarding existing customers.

Crypto Welcome Offer 1
New customers can claim a 100% match deposit bonus worth up to $300. This welcome bonus is only available if you choose crypto as your deposit method. The minimum deposit required to qualify is $100, and it can be claimed through the cashier at the time of deposit.

This is a very generous offer, but the downside is that it comes with a pretty steep 30x rollover requirement. That is fine if you are confident in your handicapping skills, but you can consider one of the alternative bonus offers below if you want a lower playthrough requirement.

One thing we should point out is that all of these offers are cash bonuses. That means you get to keep your risk amount on any bonus bets you make. A cash bonus is intrinsically more valuable than a free play bonus.

Crypto Welcome Offer 2
The second welcome bonus option for crypto users is a 50% welcome bonus worth up to $500. This sportsbook bonus comes with a 15x rollover, which is naturally a lot more manageable, and it is also a cash bonus. Once again, the minimum deposit to qualify is $100.

Crypto Welcome Offer 3
The final option for crypto users is a 25% match deposit offer worth up to $500. You would therefore need to deposit $2,000 of your own money to unlock the full bonus amount. The advantage of this offer is that it has an 8x rollover requirement. This level of flexibility should be appealing to a JustBet customer, as you can choose the offer that best suits your risk tolerance.

Non-Crypto Welcome Offer
If you have not embraced cryptocurrencies, JustBet will give you a 15% match deposit cash bonus worth up to $600 when you sign up. This bonus has a 5x rollover requirement, which is clearly a lot easier to hit. That low rollover requirement should soften the blow of receiving a smaller deposit match if you do not hold crypto.

You can also claim a 50% casino bonus worth up to $1,000. This casino bonus has an 80x rollover requirement, and only slots count, so you would not be able to play table games when playing it through. All of these JustBet bonus offers are available to players in the United States and Canada only.

Reload Bonuses
JustBet runs a reload bonus program for all customers. The size of the bonus depends on the loyalty program tier that you fall into:

Gold level customers receive a 15% cash bonus worth up to $600 on crypto reloads, with an 8x rollover requirement. If you use a non-crypto deposit method, you will get a 10% cash reload bonus worth up to $400, with a 4x rollover.
Platinum level customers get a 25% cash bonus worth up to $2,500 on crypto reloads (8x rollover requirement) and a 15% bonus up to $600 on non-crypto reloads (5x rollover).
Diamond level bettors will receive a 25% cash bonus worth up to $5,000 on crypto reloads (8x rollover requirement) and a 20% bonus up to $800 on non-crypto reloads (5x rollover).

The minimum deposit required to claim a crypto reload bonus is just $10, but you have to deposit at least $50 via an alternative method if you want a reload bonus.

Loyalty Program
The reward program at JustBet is called BetPoints. You will earn points every time you bet on eligible sports or casino games. The more you play, the more rewards you will receive.

This rewards program is divided into three tiers. You start at Gold (0 to 29,999 BetPoints), and achieve Platinum level if you accrue 30,000 to 299,999 BetPoints in a 12-month period. This earns you 10% higher cash back rewards. The top tier is Diamond, for high rollers that earn more than 300,000 rewards program points per year.

A straight bet is worth 1 point, parlays earn you 2 points and teasers are worth 1.5. If bets and reverse bets earn you 1 point each, and the return varies on casino games. The cash back ratio depends on your reward program tier. If you get 500 BetPoints as a Gold member, you will receive $2.25 in cash credits, but it goes up to $2.50 for Platinum customers and $2.75 for Diamond customers.

Racebook Rebate
JustBet provides a rebate worth up to 8% on any net losses you might incur at the racebook. You get 3% on straight bets and 8% on exotic bets, while only D and E level racetracks are excluded. There are no minimum weekly volume requirements and no maximum on how much you can earn

Sports Contests
You can buy a square in an office pool contest for $1 to $20 in a bid to win cash prizes. The squares can occasionally go up to $50 or $100 on special events. All prizes won in office pools will be paid out by 12:00 PM Pacific Time the following day.

JustBet also runs a refer a friend offer, where you can earn up to $500 or currency equivalent for each friend you refer. This bonus has a 3x rollover requirement, and it is worth 10% of your friend's initial deposit.
JustBet User Experience
The JustBet user experience is perfect if you want to place wagers as quickly and efficiently as possible. The site follows a very minimalist design approach, but everything is neat, tidy and orderly. There are a few helpful shortcuts – Today's Live Betting, Most Popular, and Closing Soon – and then the sports are displayed in descending order of popularity on the homepage, with a separate tab for futures bets.
Navigation is really simple. A search function would help speed things up, but the BMR team managed to find sporting events quickly when putting this JustBet review together. The bet slip is easy to use too, so the entire wagering process is very straightforward and effective.
JustBet Mobile Review
JustBet has a simple, convenient mobile site that you can access from your browser on any Apple or Android device. There is no app, so you do not have to download anything or worry about updates. Just head to justbet.co and you will land on a perfectly optimized version of the site, with simple dropdown menus and tabs to lead you towards individual sporting events. Pages load quicker on the desktop site, and the text is larger, but the JustBet mobile site is perfectly convenient when you are out and about.
Betting Options at JustBet
As you might expect by now, JustBet keeps things very simple. You will have a very narrow range of betting options on each game, but it covers a number of sports in excellent depth.
JustBet Sports Covered
The sports covered at JustBet are listed in descending order of popularity. It can change depending on which major leagues are in season, but these are the sports covered:
Football

Basketball

Baseball

Soccer

Hockey

Tennis

Golf

Esports

Table Tennis

Mixed Martial Arts (UFC and Bellator)

Motor Racing (Formula 1 and Nascar)

Darts

Boxing

Rugby (league and union)

Cricket

Aussie Rules

Handball

Cycling
That is a very thorough list. There are a few notable absences, such as volleyball, snooker, politics and entertainment, but all the main sports and several niche pursuits are all featured. The esports section features CS:GO, Dota 2, League of Legends, StarCraft II, Overwatch and King of Glory.
Depth of Sporting Coverage
The BMR team was impressed by the depth of JustBet's sporting coverage during this review process. Hoops fans can bet on games in Australia, Israel, China, Japan, South Korea and Uruguay alongside a raft of European leagues and, of course, NBA and NCAAB. Hockey is covered in a similar level of depth, and the soccer section includes a large range of very niche tournaments, such as leagues in Uzbekistan, Kuwait and Jordan, along with lower league action in countries like England and France. It is great to see Bellator covered alongside UFC, and the rugby, cricket, tennis and golf sections are also comprehensive.
Betting Markets
You will not find many prop bets on offer at JustBet. It generally likes to offer a small, narrow range of betting options in order to keep things simple for customers, so you will mainly find spreads, totals and moneylines. However, we did find a few player props on big Champions League games when conducting this JustBet review. It also has halves and quarters betting on NBA games, and a pretty strong range of futures betting options on several sports. However, if you want a lot of props to choose from, check out a site like Bovada.
Live Betting
JustBet offers a live betting section that covers football, basketball, baseball, soccer, hockey and a few other sports. The user interface is simple and your account will be credited in real time on any winning bets. Some rivals offer more live betting options and cover a greater array of games, but you should find all the major sporting events available each week at JustBet's in-play section.
Wagering Limits at JustBet
JustBet offers some of the highest wagering limits in the sports betting industry.

The minimum bet is $1. You can bet up to $50,000 on NFL sides and $20,000 on NFL totals from Thursday to Sunday. That is a lot higher than most sportsbook sites.

The maximum is $10,000 on sides and $3,000 on totals when the lines open, which is also above average. You can place larger wagers if you call the customer support team, as JustBet will raise its limits for bettors with larger bankrolls.
You will be able to wager up to $10,00 on NBA and MLB sides and totals, and $5,000 for moneylines.

The largest available NHL wager is $5,000, but high rollers that want to bet on hockey can call customer service to discuss increasing your limits.
Quality of Odds at JustBet

JustBet is generally one of the first sportsbooks to release its lines at the start of the week. That makes it a sportsbook of choice among many sharp bettors, along with popular sister site Bookmaker. The lines are always appealing. It offers standard dime lines on most sides and totals, but the moneyline odds it provides are generally above average, as are its futures betting odds. It is telling to note that many sportsbooks copy the lines at Bookmaker and JustBet, showing just how deep the respect for their odds compilers is.
JustBet User Reviews

JustBet and Bookmaker are deeply respected online sportsbooks within the betting community. Sharps love the early lines and high limits, while casual players enjoy the simple interface and the range of available bonuses. A sportsbook lives and dies on its ability to pay customers out on time, and JustBet has a long history of doing precisely that. It is a legitimate online sportsbook with a trustworthy reputation, and users are generally full of praise for it.
JustBet Customer Service
The JustBet hotline is open 7 days a week, 365 days a year. You can choose from live chat, phone or email, and you will quickly be able to interact with polite, knowledgeable professional staff. BMR tested out the customer support during this sportsbook review of JustBet, and we were impressed by the level of expertise that the agents displayed. The customer service department never closes, which is great news for night owls, and you will never be kept waiting long to speak to somebody. The JustBet website also features a comprehensive FAQ section, which should answer most of your queries in a clear, concise fashion.
Other Betting Options with JustBet
JustBet has you covered with a sportsbook, casino and racebook all under one roof. The only thing missing is a poker room, so you should head over to a site like Heritage Sports or BetOnline to enjoy a high-quality online poker experience.
Casino
The casino section of the JustBet website features a very narrow range of games for players to choose from. You might appreciate this if you do not want to be overwhelmed by choice. This is all part of the JustBet ethos – keep things simple and allow users to just bet quickly and with minimal fuss. There is a free casino, which is great if you want to learn the ropes, hone your skills and try out strategies before playing for real money. However, there are no live dealer games, progressive jackpot slots or modern 3D slots, so some players might find the casino section a little basic compared to the sportsbook.
Racebook
The JustBet site features a vibrant racebook section. It covers more than 40 North American racetracks, plus meetings in the UK, Europe and Australia – including thoroughbred and harness. You can bet from as little as $1 per race, and the racebook rebate is a great bonus. The racecards are clear and easy to read, and it is simple to place exotic wagers.
JustBet FAQs
Is JustBet legit?
JustBet is a reputable online betting site with a large and loyal following among sports fans. It is licensed, regulated and fully legal, and it has always demonstrated a strong commitment to paying its customers out in full and on time. In short, JustBet is legit.

Where is JustBet based?
JustBet is based in San Jose, the capital of Costa Rica. It has a large team working on the site, along with another prominent online sportsbook called Bookmaker. You can contact the JustBet customer service team via live chat or a dedicated phone number on a 24/7 basis for support.

Does JustBet payout?
JustBet is renowned for delivering prompt and reliable payouts. The company has proved itself to be perfectly trustworthy over a considerable period of time, and the sports bettors on our forum have never complained about delayed or withheld payments.

Who owns JustBet?
JustBet is part of the same group as Bookmaker, a Costa Rica-based business with a strong reputation in the sports betting industry. It is a private company run by industry veterans, but it offers innovative features like crypto deposits and a high-quality mobile platform.

What is the best online sportsbook?
The best sportsbook is subjective, as it depends on the betting options and payment methods you prefer, plus your priorities as a sports bettor. However, you should always stick to safe, reliable online sportsbooks that have a reputation for treating players fairly and paying out on time. JustBet is a site with a great reputation in the sports betting community, and it might well be the best online sportsbook for your needs.
If you've made it this far and are still not sure about giving JustBet your business, check out the top rated sportsbooks suggested below, or visit the Bookmakers Review rating guide to search for another sportsbook.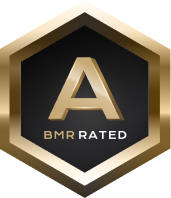 Last Updated
05/10/21
Bonus
25% Cash Bonus
Terms and conditions apply
Deposit Options