Alabama Sports Betting – Which Are the Best AL Betting Sites & Sportsbooks?
In this guide, we will review reputable Alabama sports betting sites. There are no regulated in-person or online sportsbooks in Alabama. The only option available is offshore sportsbooks which online sports bettors in Alabama have been using for decades. These sites are not located in the U.S. and therefore do not fall under state and federal jurisdiction.
Most forms of betting are not legal in Alabama. In fact, Alabama is one of the few states in the country that does not have a lottery, so the road to legal sports betting will be a long one. There have been attempts made in the last two years at introducing sports betting legislation, but realistically, none of them can possibly see progress until 2024 at the earliest.
Until the sports betting laws are sorted out, Alabama sports bettors can sign up at offshore sportsbooks. These companies are located abroad and do not fall under state and federal jurisdiction. Sports bettors in Alabama and the rest of the country have been playing at these sites for years.
Best Alabama Sports Betting Sites 2023
The best online betting sites in Alabama are all located offshore. Sports betting fans in Alabama have been enjoying the fact that they can access all forms of gambling via these sites. It doesn't look like betting of any form will be legalized anytime soon in Alabama so, until that changes, these are the only options available.
In this guide, we will give you a summary of what each of these sports wagering sites has to offer. We will also give you access to more in-depth reviews of each of these online options. Our reviews include 100+ sportsbooks that have been rated A+ to F. There you will be able to explore beyond this list to see if there are any other brands you like as well as educate you on which ones to stay away from.
Below are the top ten offshore sportsbooks as chosen by our experts:
Is sports betting legal in Alabama?
Sports betting is not yet legal in Alabama.
Getting sports betting off the ground in Alabama will not be easy because there is no existing legal option for gambling of any kind.
There are no commercial casinos so there is no infrastructure that would support a sports betting market right away, either, when legal sportsbooks are finally authorized. Just to put things in context, Alabama is one of only 8 states in the country without a state lottery.
The last attempt at legal Alabama sports betting included a provision to establish a state lottery while also aiming to turn state racetracks into casinos equipped with retail and mobile sports betting. There are three tribal casinos in the state that are operated by the Poarch Band of Creek Indians. These multiple Wind Creek Casino locations are actually the best hope for legalizing sports betting in the state.
Once Alabama successfully passes sports betting bills, the Poarch Band Creek Indians already have an agreement with a sportsbook operator. The tribe owns a casino in Pennsylvania where they have a deal with Betfred as their sportsbook operator.
This would be the most logical place for sports betting in Alabama to launch considering the Native American casinos operated by the Poarch Board Creek tribe already have the system in place.
The Best Sportsbooks in AL
The Best Alabama Sportsbooks Reviews
Our betting experts will assist you in understanding the entire process from signup to cashout and everything in between. Every player has different priorities when betting on sports and it is important to highlight that no one site is better than the rest. What each individual needs to decide is what services they prioritize and pick the site that works for them.
In some cases, that might even mean signing up at multiple sites until you figure out which one works best for you. Another benefit of having multiple accounts is the ability to compare betting odds and bonuses being offered. There are no one-size-fits for all players so we suggest you review what each of these brands has to offer before making your final decision.
1. Bookmaker: Sharp Players Not Turned Away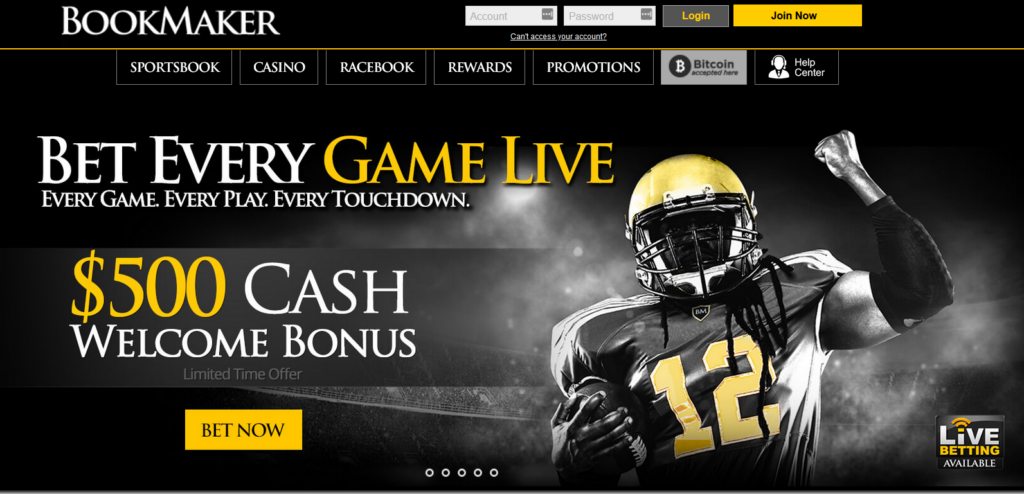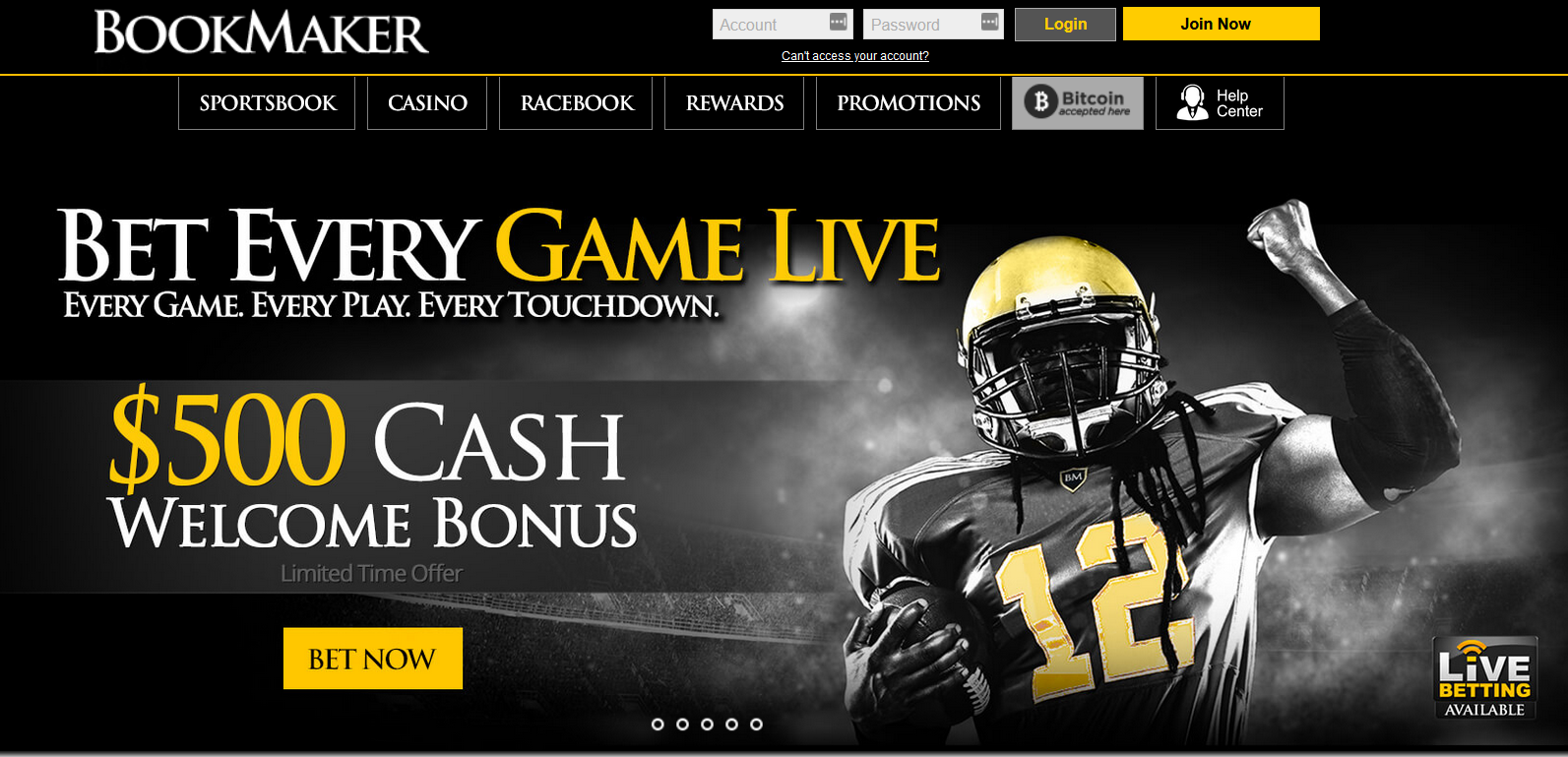 The majority of sportsbooks stay away from pros because these players tend to not be as profitable as recreational players in the long run. Bookmaker has built its reputation as one of the industry's best brands due to the fact that it does not turn away pros otherwise known as sharp players. These players not only win a lot, but they also expect the best service in terms of odds being offered and fast payouts.
For that reason, when you sign up for a sports betting account in Alabama with Bookmaker, you know you will be getting top-of-the-line service. You'll benefit from the early odds being offered by getting a consistently better price than the competition. They also provide quality customer service that caters to all levels of players. These agents are equipped to deal with any type of gambling-related questions due to the offerings that Bookmaker provides. They can help you with sports betting, online casino games, poker and horse racing as well.
If bonuses get you excited, Bookmaker has both a welcome bonus and a great selection of reload bonuses as well. They also have one of the best loyalty programs in the industry that rewards you for staying active in your account. You can pick the bonus that is best suited to your needs by choosing one of the many available bonus codes. Please make sure to go over the terms and conditions before claiming any bonus.
Pros:
Fantastic reputation in the industry
Sharp action welcome which benefits you
Cons:
Cashouts come with fees included
2. Heritage Sports: Reduced Juice Saves You Money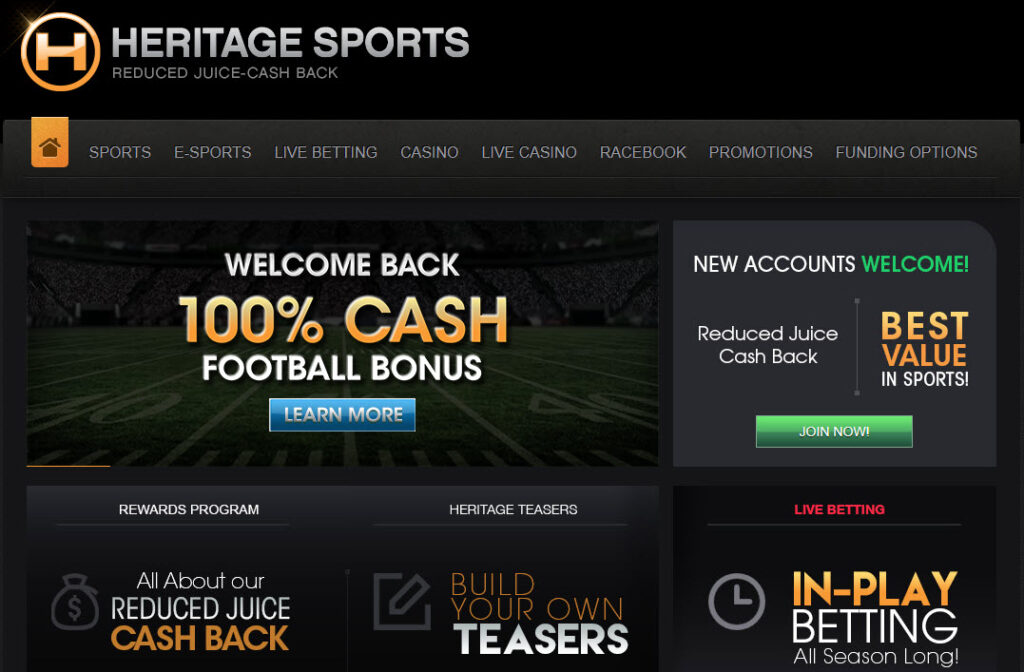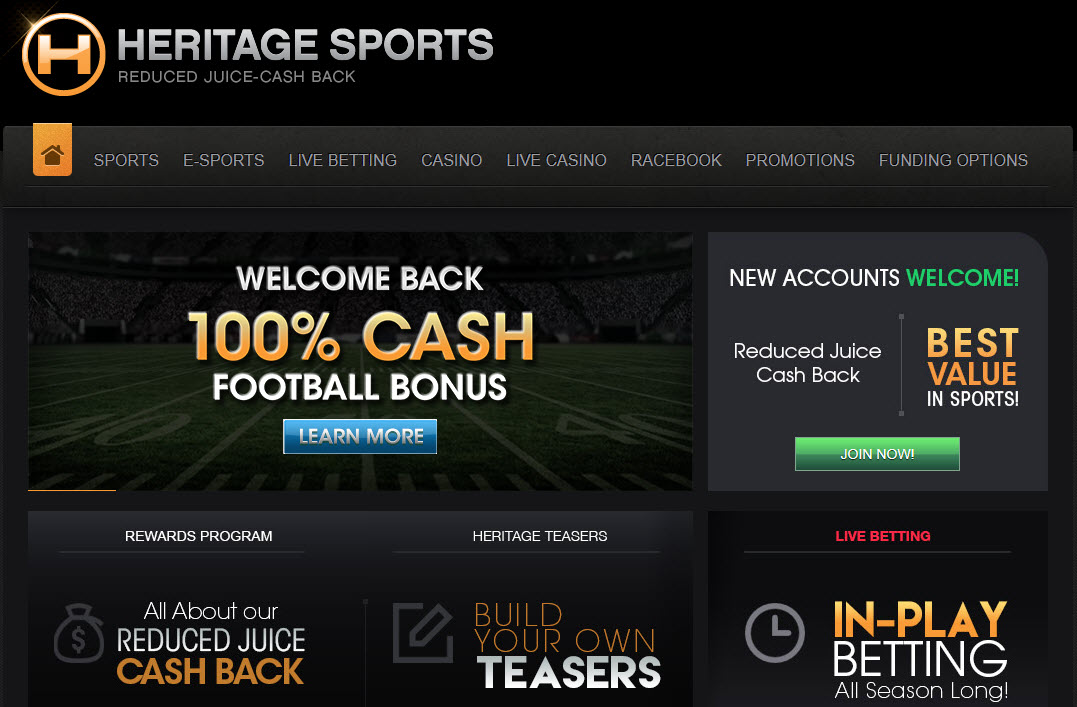 If you aren't familiar with the term juice, it refers to how much you pay for making a bet. There are two types of sports bets; moneyline and spreads. The sports that have scores that go one point at a time are moneyline sports. These would be baseball, hockey and soccer. The spread sports are the ones where there are multiple ways to score like football and basketball.
The juice on spread sports is 10 cents for every dollar you want to win. This is represented by the line -110. When you bet on sports with Heritage Sports, you save 20% as compared to the competition. Their reduced juice is represented by the line -108 which means you pay 8 cents for every dollar you want to win. Over the course of a season, that is a lot of savings in your account. That means that you get way more action for the money you spend as an Alabama sports bettor when you sign up with Heritage Sports.
Live betting has steadily been taking over a bigger piece of the market share when it comes to sports betting. A lot of websites are still playing catch-up when it comes to live betting because it isn't as easy to access market odds as with regular sports wagers. Without getting into a long-winded explanation, most sportsbooks copy their lines from other sites known as market setters.
It's a lot more complicated when it comes to live bets because the odds are time-sensitive. Due to the fact that the odds are constantly changing according to the action happening, copying them from somewhere else isn't really practical. This means having to hire handicappers that are proficient in making lines on the go. Heritage Sports is one of the leaders in terms of live betting markets which is something Alabama sports bettors have been enjoying for years. They give you access to live action on some of the biggest games in each market.
Pros:
Save money on spreads and totals
One of the industry's best live betting markets
Cons:
Bonus structure not as strong as some competitors
3. Bovada: Mobile Platform is a Favorite of Alabama Players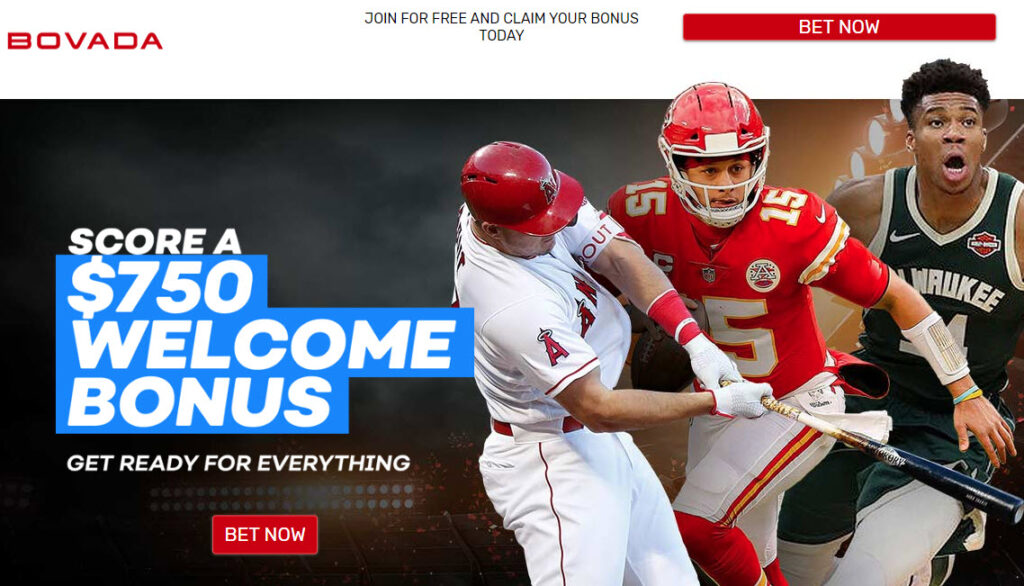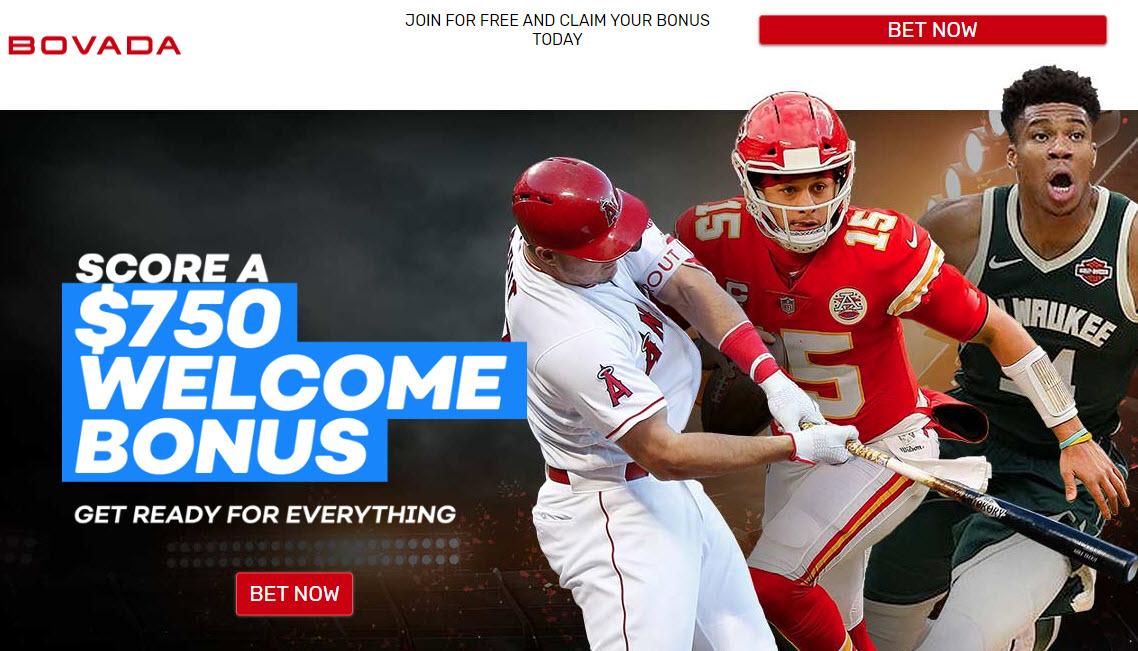 Mobile sports betting is the future of the industry. At the moment, over 80% of all sports betting handles come from mobile wagers. In some of the top regulated markets in the country, that number is well over 90% which is telling. All online betting sites have had to adjust to the new reality of mobile use among their customers.
With the advancements in technology when it comes to mobile devices, it has become less convenient to make sports bets on your laptop/desktop. Bovada has always been at the forefront of innovation in the industry. Their mobile platform is excellent and very close to the quality of their desktop offering. Alabama sports bettors have been able to stay in the action with Bovada's high-quality mobile betting.
Reliable customer service is a big part of defining your user experience. In an ideal world as a sports bettor, you would never need to speak to any customer service agent. You can deposit, bet and make a withdrawal without ever having to speak to any customer service reps. But with so many moving parts in a sports betting account, having a strong customer service team to lean on can really come in handy.
There will be times that you have questions about an event or the odds being offered. You may need assistance with a deposit or questions about a withdrawal. There is a multitude of situations where a customer service agent can help you out. Bovada's team is always available and can be reached via phone, email or live chat.
Pros:
Customer service team is available around the clock
Mobile offering is top of the line
Cons:
Do not offer odds as early as some competitors
4. BetOnline: One of the Industry's Leaders in Competitive Odds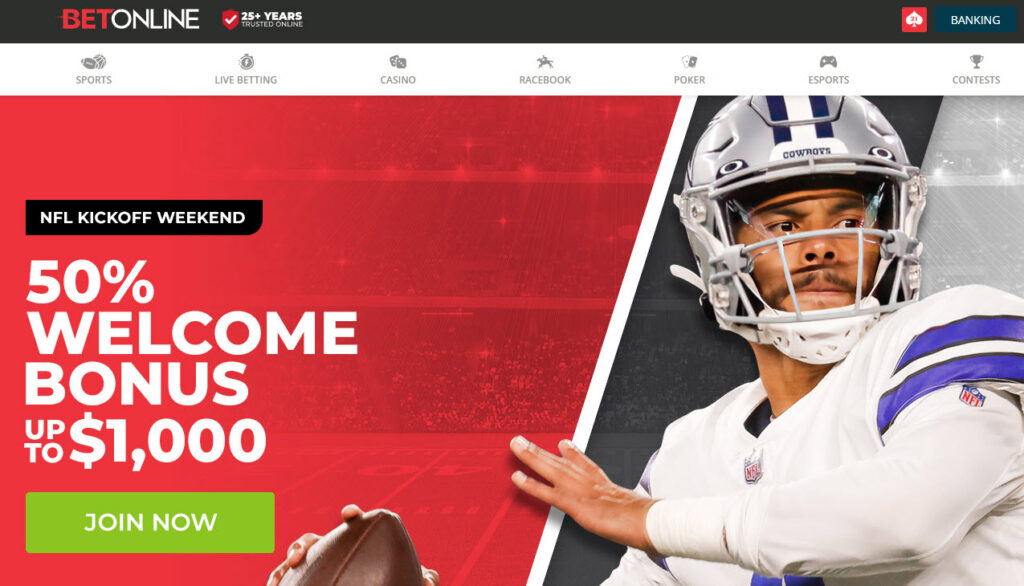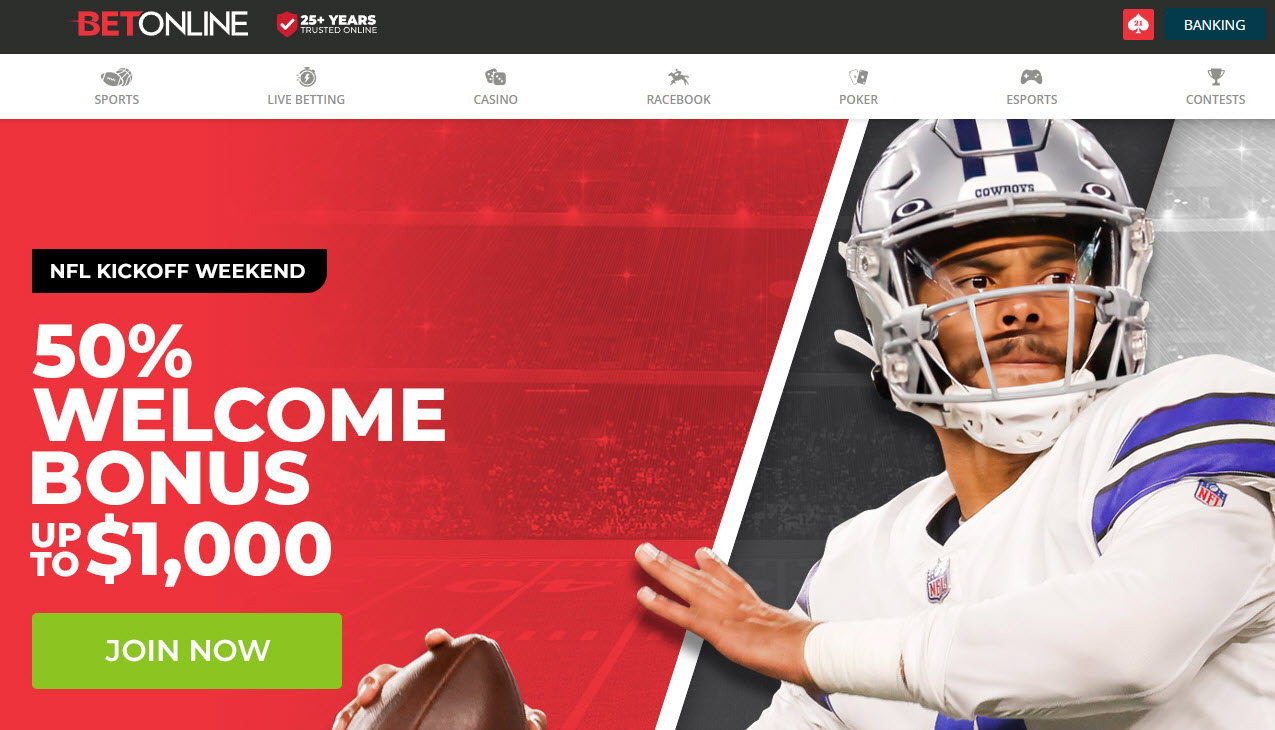 Price shopping is something that is common in the sports betting industry. There are several websites that compare the lines being offered by both regulated and offshore sportsbooks around the world. If you've ever shopped, you'll notice that different prices are available on the same game depending on the sport you're talking about. In the major U.S. betting markets like the NFL or NBA, line shopping will save you a ton of money.
Signing up at a site that offers early odds saves you time in the sense that it's an essential part of price shopping. If you know that your sportsbook offers lines earlier than most of the competition, you don't need to line shop as diligently as others. In fact, because your sportsbook offers early lines, other sites most likely copy their odds. Most recreational players do not have the time or desire to price shop so as an Alabama sports bettor, having an account at a site like BetOnline saves you both time and money. BetOnline is a line setter in the NFL which is one of the world's biggest betting markets.
Alabama sports bettors that sign up for an account with BetOnline will benefit from one of the best all-around gambling services. They have one of the industry's best poker tournaments called the Championship Poker Series. The tournament has over $2 million in prizes which is why it's so popular among Alabama poker players.
If you like to bet on horses, you can get up to a 9% rebate for online wagers. If you prefer to call your racebook bets in, the rebate is 5%. Either way, BetOnline gives their players more ways to get in on the action than most of their competitors.
Pros:
Early odds get you the best prices
Cons:
Withdrawals come with fees
5. BetAnySports: Reduced Juice Gets You More Betting Power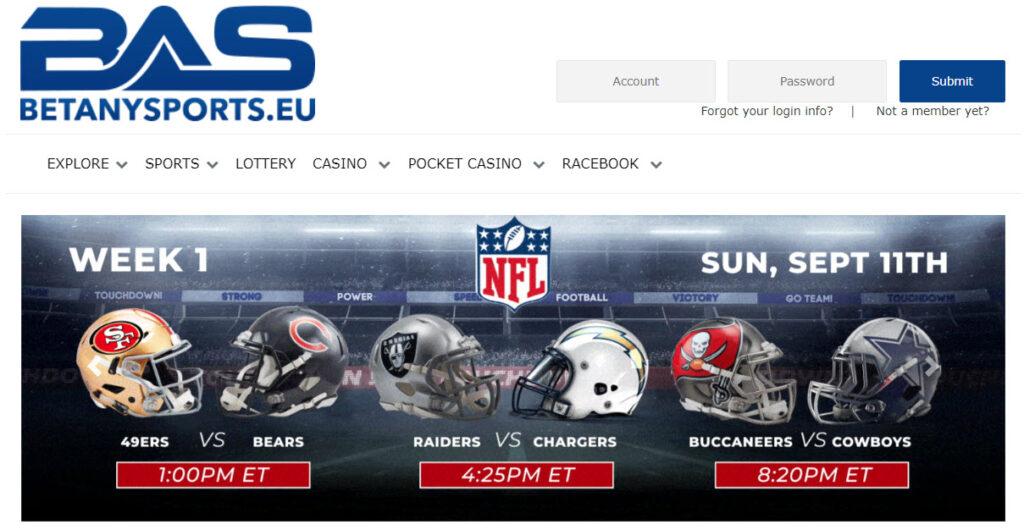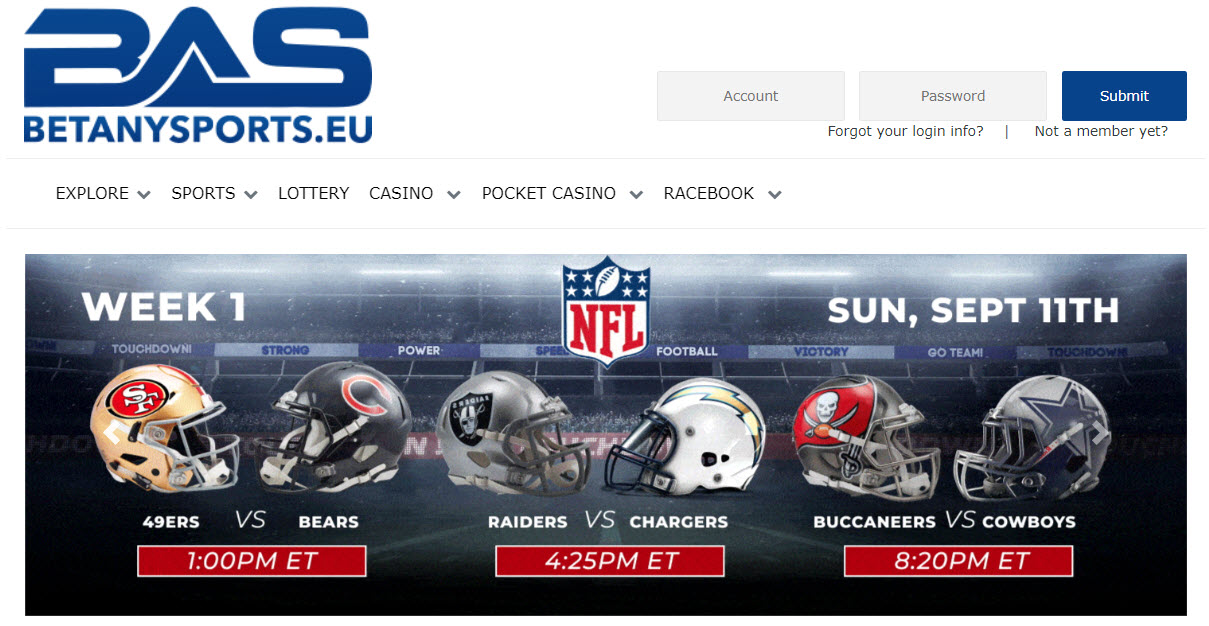 Alabama sports bettors have been saving big with BetAnySports. They offer a reduced juice line of -105 which is 50% better than the industry standard -110 line. That means that you get a lot more betting power at BetAnySports compared to most of their competitors. Due to the reduced juice model, they are unable to offer bonuses that are as generous as other sites in this guide.
For those of you that do not like taking bonuses, reduced juice sites offer you a way to bet more which is the point of deposit bonuses. The major difference of course is that deposit-based bonuses come with restrictions that prevent you from cashing out until they are met. If that does not appeal to you, reduced juice is the best alternative.
Fast payouts are a big selling point for any customer. If you have to wait a long time to get your money out, it makes you less likely to want to make subsequent deposits. With their reduced juice model, BetAnySports does not offer as many bonuses as a lot of their competitors which means they are handling more payouts.
Getting customers their money fast is a priority with BetAnySports which is one of the many reasons they are so popular among Alabama sports bettors. If you're a crypto depositor, you'll benefit even more since you will skip out on the customer verification process. Regardless of how you choose to do business with BetAnySports, they provide top-of-the-line service to their customers.
Pros:
Save 50% of spread and total bets
Fast a key feature for Alabama customers
Cons:
Fewer bonuses available due to reduced juice model
6. BetUS: Elite Customer Service Available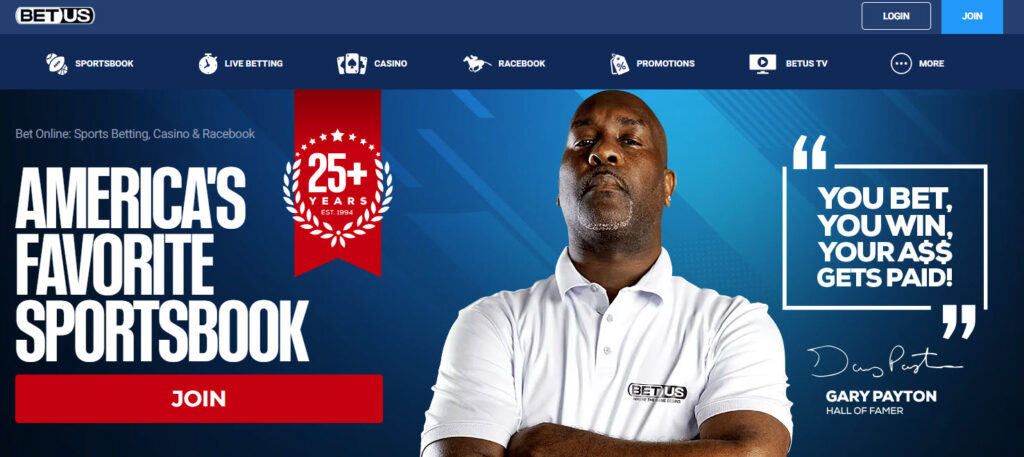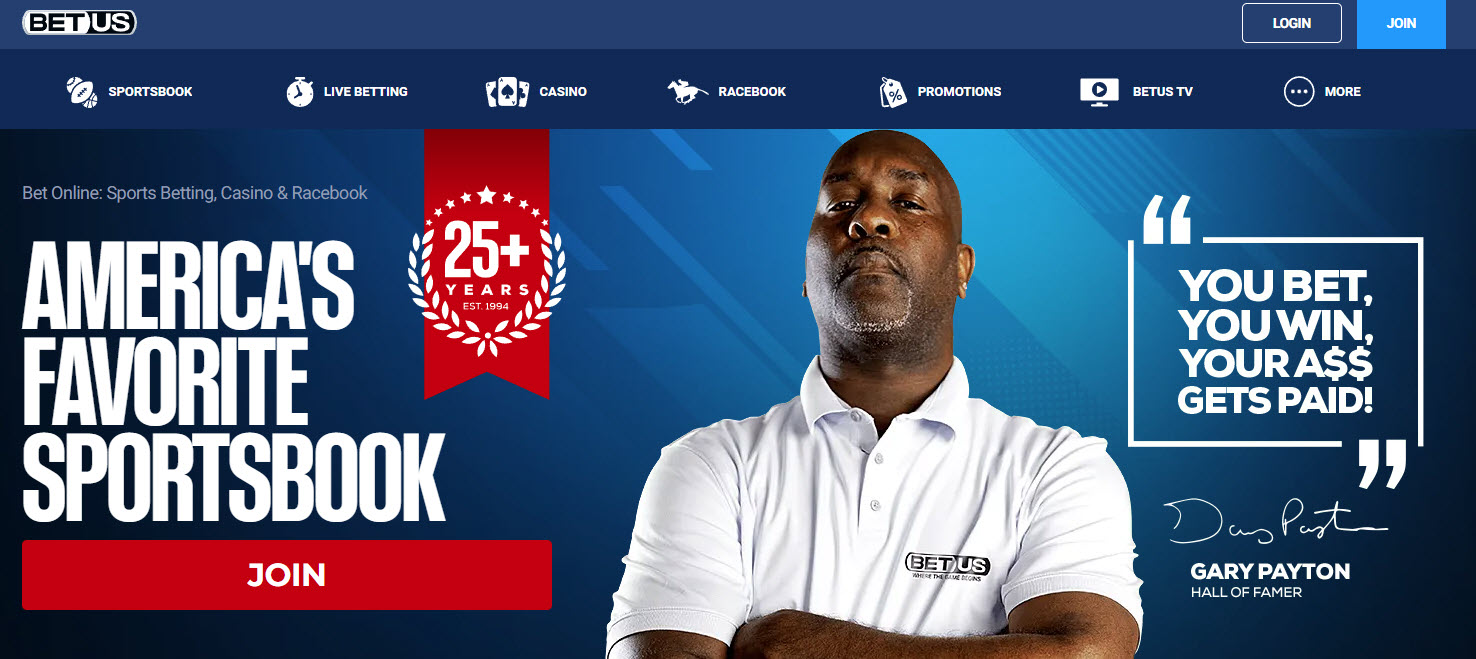 BetUS takes customer service to another level. One of the features Alabama sports bettors enjoy the most is the personalized agent feature. Essentially, if you are a regular depositing player, if you speak to an agent that you like, you can make the request to have that person be your account manager. What that does is give you someone on the inside that takes care of everything to do with your account.
If you are having trouble getting a deposit to go through or have questions about your payout, your personal agent can help you out. They will also keep you up to date with any special bonuses which is something that BetUS is known for. They can also help you decide what bonuses are best for you according to your betting history. All in all, it's a fantastic feature that can take your user experience to another level.
Pros:
They offer personalized customer service
Cons:
High playthrough requirements
7. WagerWeb: Fast Payouts for Crypto Users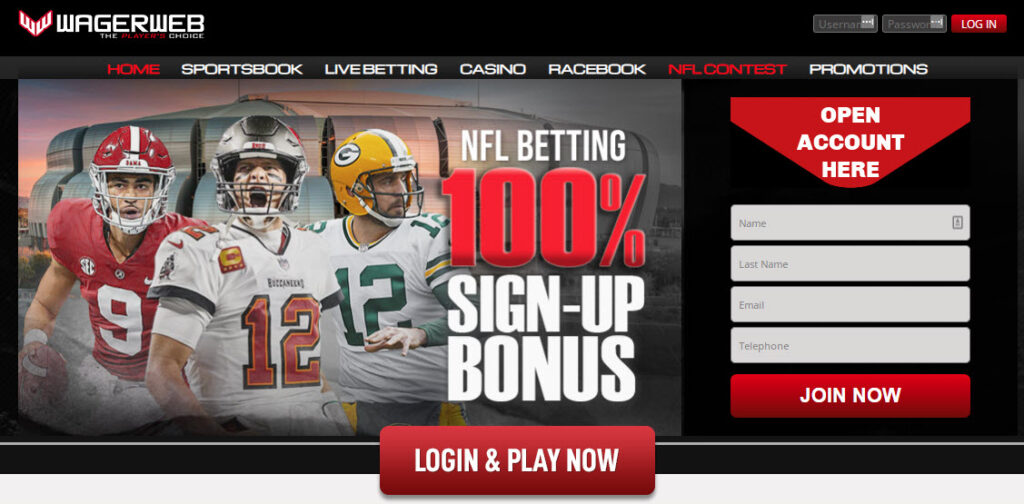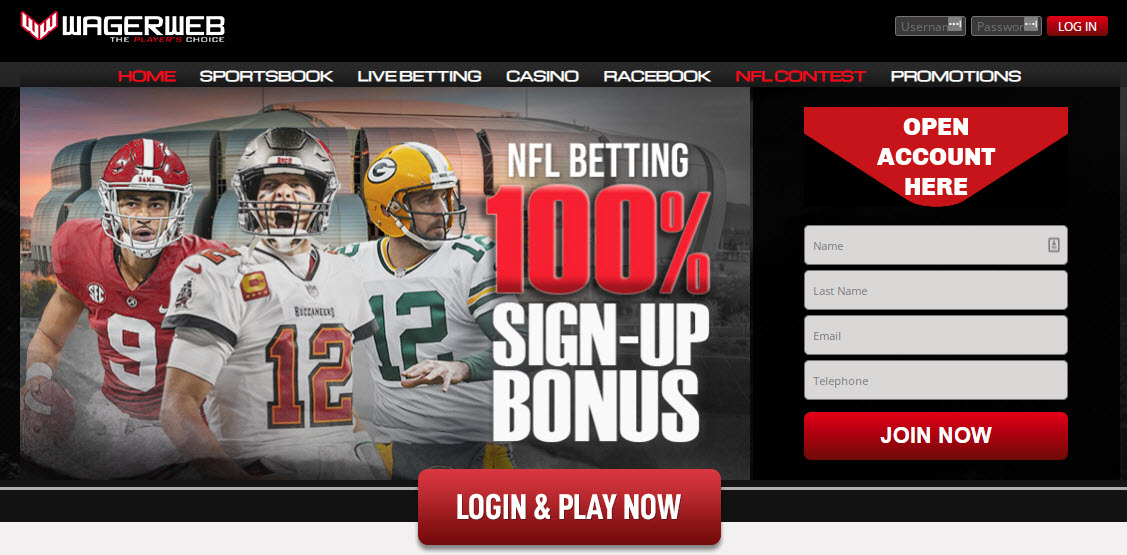 Credit card deposits are the most popular way for Alabama sports bettors to deposit into their accounts. It isn't the best way but it certainly is the most convenient. For those of you that are familiar with cryptocurrency, this is by far the best way to do business with any online betting site. It has the highest success rate in terms of deposits and is the best way to request a withdrawal.
One of the main reasons for this is that credit cards involve a third party. Banks and credit card companies are not fond of borrowed money being used for gambling. Depending on your relationship with the bank, it is possible that some of your deposit attempts get rejected. Using crypto eliminates the need for third-party approval. If you have the funds available, the deposit will go through.
Crypto is also by far the best way to withdraw your money. Again you avoid having to deal with third parties like you would with bank wires or transfers and credit card companies in the U.S. do not allow withdrawals to be done on cards the way they do in Europe. Most people still aren't familiar with cryptocurrency which is one of the reasons it isn't as popular as credit cards but it is definitely worth the effort in terms of the best way to deposit and withdraw funds into your account.
WagerWeb can assist you with crypto deposits and withdrawals if you lack experience. They also of course have added incentives for customers that go that route in the form of added bonuses and other perks.
Pros:
Crypto-friendly bonuses and fast payouts
Strong mobile platform
Cons:
Sharp action may be limited
8. GTbets: Alabama Can Get Cash Bonuses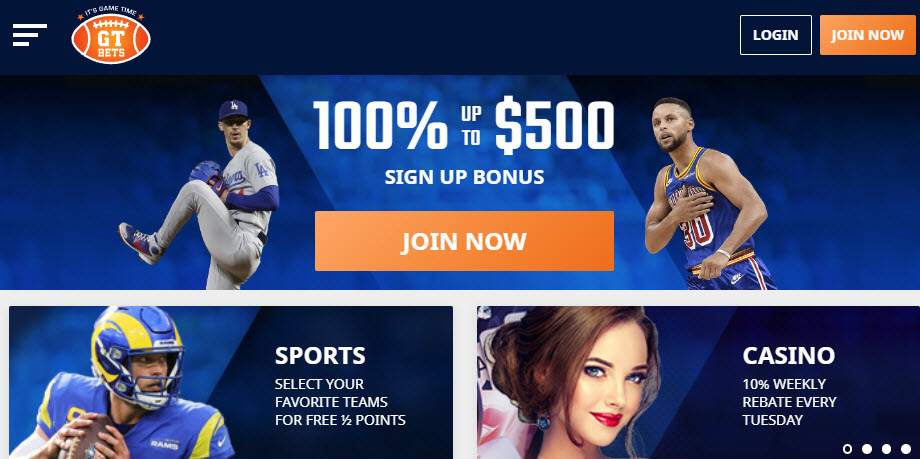 Bonuses at sportsbooks come in the form of free play. The major difference between making a bet with free play and cash is the money you risk. When you make a bet with free play, win or lose, you only get the profit put into your account and the risk amount is gone. When betting with cash, if you lose, the risk money is gone but if you win, you get back the money you risk plus the profit amount.
Alabama sports bettors that use GTbets love the fact that they can receive bonuses in the form of cash. Considering you get the risk amount back when you win, this gives you significantly more betting power than free-play bonuses. This is one of the many types of bonuses that GTbets offers that their customers enjoy.
Pros:
Cash bonuses give you more betting power
Strong overall bonuses
Cons:
Odds not as competitive as some competitors
9. JustBet: Bigger Betting Limits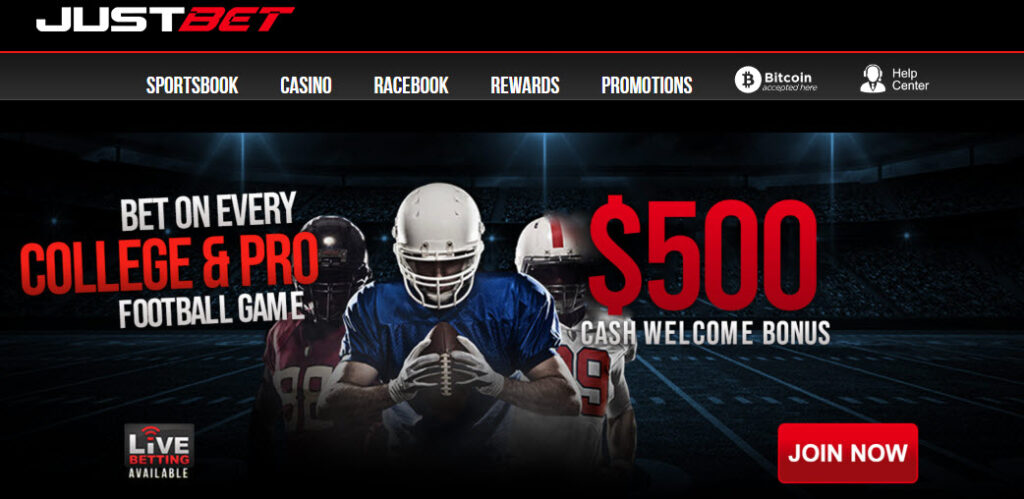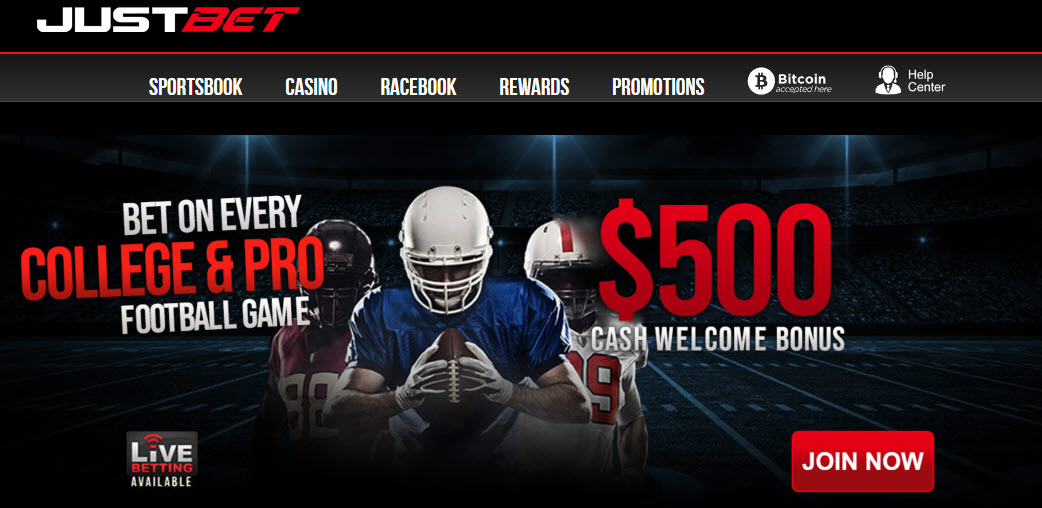 The average online sportsbook has betting limits for different sports. The NFL and NBA usually have the biggest betting limits which are somewhere between $2500 and $5000 depending on the site. The limit for first and second halves and quarter bets is even lower. For the other leagues like college football and basketball, the limits are usually closer to $1000.
While that might seem like a big number to most, there are certain players that want to bet more per game. There will also be instances as a player where you might have really strong feelings about an event and you want to bet more than these limits.
Even if you never plan on making any bets of this size, Alabama sports bettors with accounts at JustBet should feel confident about the fact they are playing at a brand that caters to VIP-type action. These players tend to be very picky in terms of who they will spend their money with which means it isn't enough for JustBet to have bigger limits. They also have to have a top-notch customer service team, great deposit and withdrawal limits for these bigger players, and a high level of overall service. When you sign up with JustBet, you will have access to VIP-level service from the get-go.
Pros:
Big betting limits attract VIP customers
Elite service on overall offerings
Cons:
Bonus terms higher than some competitors
10. Everygame: Mobile Betting Experience is Excellent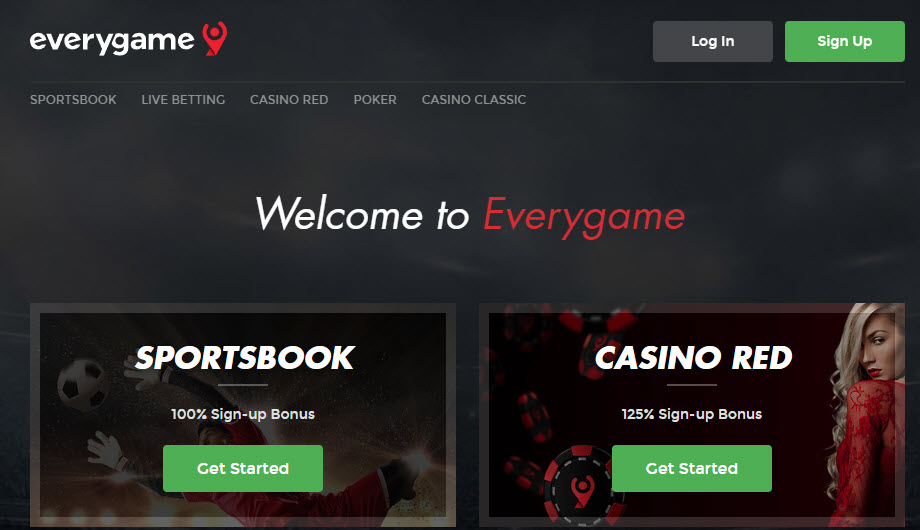 Everygame is one of the few sites in the industry that have made the necessary adjustments to their mobile platform. Most websites, regardless of industry, do not have a mobile offering that can rival what is available on the desktop version of their site.
Everygame has stepped up and actually offers a mobile platform that is better than the desktop site. This is a really big deal considering Alabama sports bettors make the majority of their bets via mobile betting. This is especially beneficial when accessing Everygame's live betting market which is one of the highlights of their site. Most live wagers are made on the go so their mobile platform keeps you in the action no matter where you are.
Their strong overall brand offers customers online action in the casino and racebook as well. Alabama sports bettors that have accounts with Everygame have remarked that their mobile casino platform is way ahead of most of the competition which allows them to enjoy their favorite slot and table games on the go.
Pros:
Mobile platform one of the best in the industry
Live wagering market offers access to top leagues
Cons:
Bonuses structure not as strong as some competitors
Latest Alabama Sports Betting News and Developments
All previous attempts at legalizing sports betting in Alabama have failed so far. There is some local pressure to get sports betting legalized with two border states having already done it. Both Mississippi and Tennessee have legalized sports betting operators in their states. Tennessee has done it the right way, only allowing mobile wagering, which gives the market a lot more chance of maximizing its potential.
This part of the country is notorious for being very conservative when it comes to any type of gambling, which is sad news for sports fans. Georgia which also shares a border has had multiple attempts to legalize sports betting fail as well. According to lawmakers in Alabama pushing for legalization, the clearest path looks like retail sportsbooks and possibly legal betting sites will be available in 2024 at the earliest.
Alabama Sports Betting Updates
April 2022: All four bills working their way through the statehouse end up dying. Not a single bill made it out of their original chamber which means they did not stand a chance of passing.
March 2022: The Gambling Control Bill was passed by the Senate Tourism Committee. Senate Bill 294 goes before the full Senate for consideration.
February 2022: Senator Greg Albritton announces plans to introduce three separate gambling bills. Opposition from the House leads Sen. Albritton not to bring the bills forward.
February 2022: State Representative John Rogers introduces House Bill 405. This bill sought to bring sports betting to Jefferson County only which is where Birmingham is located. Jefferson County is the most populated county in the state. Adjusted gross receipts from legalized sports betting would be taxed at a 10% rate. The bill included mobile sports wagering as well.
February 2019: HB 315 fails in both the Senate and House of Representatives. Daily Fantasy Sports is legalized later this year.
Alabama Sports Betting Teams
There are no professional sports teams in Alabama. Instead, their most popular teams are in college sports.
Alabama Crimson Tide Football
The football program at Alabama is the biggest program in college athletics regardless of sport. The program has 18 national championships with 13 coming during the "poll era" and five before that. From 1958 to 1982, they were led by Hall of Fame coach Paul "Bear" Bryant. Coach Bryant won 6 national titles during his era.
Current head coach Nick Saban has matched coach Bryant's six national championships during his time in Alabama. He has turned the program into what many feel is a dynasty as they've been ranked number 1 at some point in every national poll since 2008. Much of the current program's success can be seen at the NFL level with 106 players drafted by NFL teams during Saban's time at Alabama.
In 2012, 10 Alabama players were drafted including 6 in the first round which tied a record. According to coach Saban, his players have made $1.7 billion playing in the NFL since 2007. All of this success has made Alabama football the de facto team for the state. The team plays at Bryant-Denny Stadium which is the 10th largest stadium in the world. With a capacity of 100,077, it is the 8th largest stadium in the country.
How to Bet on Sports in Alabama
The only way to enjoy legal sports betting in Alabama is via online wagering at offshore sportsbooks, as there are no retail sports betting locations in the state. At the moment, sports betting is not legal in Alabama so there are no regulated online sports betting sites operating in the state. Alabama sports bettors have been using offshore sites to bet on professional and collegiate teams for years.
In fact, before PASPA was struck down in 2018, most sports bettors in the country were using offshore sites and millions still do. One of the reasons customers in regulated markets still use offshore sites is the fact that they offer all gambling services in one account. You can bet on your favorite professional teams, college sports, and more as well as access online casino gaming all on a single platform.
Compare the Best Alabama Betting Sites & Sportsbooks
Below are the top-rated Alabama betting sites and their ratings, payment methods and a link to an individual review for each.
| Sportsbook | Rating | Online Since | Payment Methods | Read Review |
| --- | --- | --- | --- | --- |
| Bookmaker | A+ | 1996 | Credit Card, Bitcoin, P2P, Crypto | Bookmaker Review |
| Heritage Sports | A+ | 2001 | Credit Card, Bitcoin, Cashiers Check, Bank Transfer, P2P | Heritage Sports Review |
| Bovada | A+ | 2011 | Credit Card, Bitcoin | Bovada Review |
| BetOnline | A+ | 2001 | Credit Card, Bitcoin, Crypto, Cashiers Check, Bank Transfer P2P, | BetOnline Review |
| BetAnySports | A+ | 2002 | Credit Card, Bitcoin, Electronic Check | BetAnySports Review |
| BetUS | A | 2000 | Credit Card, Bitcoin, Bank Transfer, P2P | BetUS Review |
| WagerWeb | A | 1994 | Credit Card, Bitcoin, Cashiers Check, Bank Transfer, P2P | WagerWeb Review |
| GTbets | A | 2011 | Credit Card, Bitcoin, Crypto | GTbets Review |
| JustBet | A | 2000 | Credit Card, Bitcoin, P2P, Crypto | JustBet Review |
| Everygame | A | 1996 | Credit Card, Bitcoin, Skrill, Neteller, Bank Transfer, P2P | Everygame Review |
Our top 5 online sports betting operators, Bookmaker, Heritage Sports, Bovada, BetOnline and BetAnySports all share an A+ rating.
Key Features of the Best Alabama Sportsbooks
There is a wide range of features that our top-rated sportsbooks offer to their customers, including the following:
Outstanding Reputation
Offshore sportsbooks understand that their reputation needs to remain impeccable because they appeal to an international clientele. Due to the fact that they are not in the same jurisdiction as most of their customer base, they can't afford to have any doubts about their reputation. All of the recommended online betting sites in this guide would not be considered unless they had an outstanding reputation.
Fast and Reliable Payouts
This is always a concern for anyone when depositing money with a sportsbook. There is no point in depositing money into an account if you aren't sure you can get it back when you want it. We strongly recommend speaking to a customer service representative about payouts and what you need to do in order to make sure that you get yours as quickly as possible. Depending on how you've deposited, you may be required to complete a customer identification process. As long as you do your part, all of the recommended sites in this guide will provide you with fast and reliable payouts.
Size of Betting Market and Quality of Odds
Options are the name of the game in any market and offshore accounts do an exceptionally good job of providing you with the best odds out there. These companies have customers from all over the world and have no choice but to provide access to the top markets in the world. These sites are also known for having fantastic props and live betting markets as well.
Competitive Odds
With so much competition in the offshore sports betting world, the top online sportsbooks stand out with competitive odds. Several of these sites also give customers in Alabama access to early odds which ensures that you have some of the best prices the market has to offer.
Mobile-Friendly Sports Betting Interface
More than 80% of sports betting handles come from mobile betting nationally. It stands to reason that the best sportsbooks will have a mobile-friendly interface. While this is becoming more common, it is not always a given in the online gambling world. The recommended sites in this guide all have strong mobile offerings which are part of the reason they were chosen by our betting experts.
Sportsbook Banking Methods
Getting money in and out is usually the difference between a good and bad sportsbook experience. If you have problems getting money in your account, then you might miss out on some action you had your eye on. Same thing when it comes to taking money out of your account. A sign of a reputable sportsbook is several banking options to satisfy different types of costumes.
Bonuses and Promotions
A lot of players who sign up for an account at an online sportsbook do so based on the bonuses and promotions being offered. Most sportsbooks offer generous welcome bonuses to attract new players while some are very generous with reload bonuses.
Others have bonuses across all offerings whether you like casino-style games, playing poker or getting action at the race track. We also suggest before you agree to any bonus, that you read and understand the terms and conditions.
What are the differences between regulated and offshore sportsbooks?
Regulated sportsbooks fall under state regulation. The rules for sports betting are different in every state, for example, many states have launched their legal betting market but only allow in-person betting. Offshore sites offer several gambling services under one roof while regulated gambling sites only offer one service at a time. At these online betting sites, you can bet on sports, play poker, get action in the casino, or bet on horses. At state-regulated gambling sites, you would need one account for each of these services.
Alabama Betting Guides
Now that you've finished our guide to sports betting in Alabama, consider browsing through our other betting guides for the state.
FAQs – Online Sports Betting in Alabama
What gambling is legal in Alabama?
Alabama has some of the strictest gambling laws in the country, and no forms of gambling are legal in the state. Alabama does not even have a state-ran lottery.
Will Alabama legalize gambling?
There is currently no timetable for the legalization of sports betting in Alabama. Lawmakers in the state that are making a push to legalize believe the earliest possibility is in 2024.
Can I gamble online in Alabama?
You can gamble online and place online sports bets in Alabama by using an offshore sportsbook. Because these sportsbooks are operated across international waters, they do not need to abide by a state's gambling laws.
What app can I bet on in Alabama?
You can legally use any mobile apps for sports betting that are operated by an offshore sportsbook as an Alabama resident.
Is it safe to play with sportsbooks in Alabama?
Prior to PASPA being struck down by the Supreme Court, international sportsbooks were the only way for players in the United States market to bet on sports. With almost half the country still yet to legalize online gambling, this is an option still used by Alabama residents.