Utah Sports Betting – Which Are the Best UT Betting Sites & Sportsbooks?
Shawn West has been involved with college basketball, NFL and college football and MLB since he left his job as bank vice president two decades ago. He lives in North Carolina with his wife, children, two dachshunds and a variety of turtles.
Legal sports betting has arrived in many states since the Supreme Court overturned a nationwide ban on sports betting in 2018. A large number of states have already made it legal, while others are in various steps of the process to get sports betting legalized. And then there's Utah.
In its earliest days, the state was settled by Mormons, and close to two-thirds of the residents of Utah still consider themselves Mormon. The religion does not abide gambling, and as a result, Utah is the state that takes the hardest stance against gambling.
That leaves Utah residents with two options: they can cross the border to states on any side of Utah—Arizona, Colorado, Idaho and Nevada are all much more open to many forms of gambling. Or they can gamble at any number of offshore sportsbooks. Most of them also offer more than just sports bets; players can also find horse racing markets, online casinos, online poker rooms and more.
The Best Utah Sportsbooks in 2023
Top 10 Utah Sports Betting Sites 2023
Our panel evaluated dozens of offshore sportsbooks available to residents of Utah. After methodically looking at each of them and evaluating several different areas, they came up with a ranking of the top 10 sites for online gambling. Because of Utah's strict gambling laws, each site in the top 10 is located offshore, where they aren't subject to local law.
Is sports betting legal in Utah? 
No state is as outwardly opposed to gambling as Utah. It has a large population of Mormons, who settled in the state in the 1840s, and their religion outlaws all forms of gambling. Their influence is evident in state law. There are no casinos of any kind. Even though the state has a large Native American population, it doesn't have any tribal casinos, either.
Unlike other states, which have been edging toward legalizing some forms of gambling, Utah's position doesn't appear likely to change in the future.
That doesn't leave much wiggle room for Utahans that are looking to gamble. They can drive across the border, or head to an offshore site.
That doesn't leave much wiggle room for Utahans that are looking to Offshore sportsbooks are the only other options for people within the state. While Utah can crack down on companies and providers within its borders, the offshore books on our list are in countries with their own laws on gambling, and they follow them. That means they're not under the jurisdiction of Utah's laws or U.S. Federal regulations.
The Best Utah Sportsbooks Reviews 
There are plenty of online betting sites that will give you an outstanding gambling experience. That's why our panel of experts came up with a list of 10. Any of the sites in our rankings would be an excellent choice, and we would recommend each of them without hesitation. But everyone's preferences and individual needs are different. So we offer detailed reviews to give you an idea of what each site does well. Our lists of pros and cons should help you to determine which offshore sportsbook is the best match for you.
1. Bookmaker: Best All-Around Sports Betting Site in Utah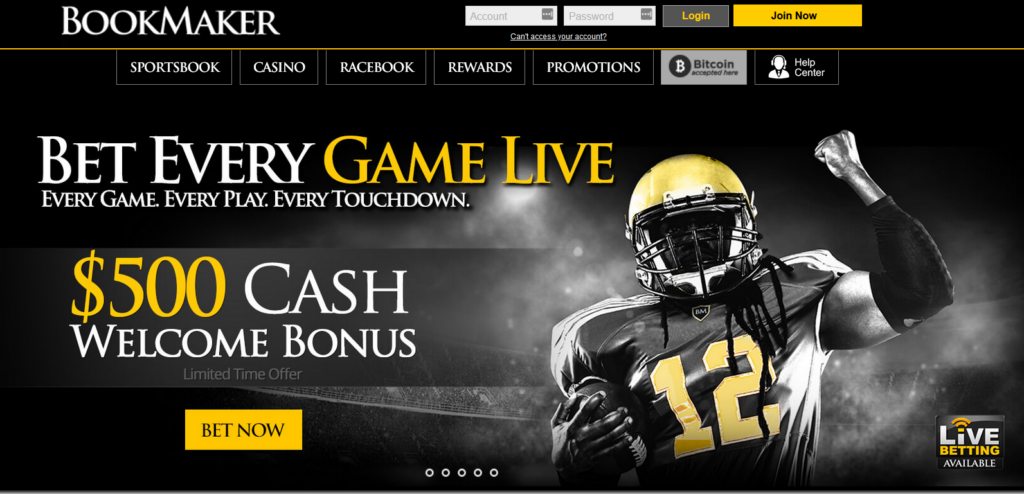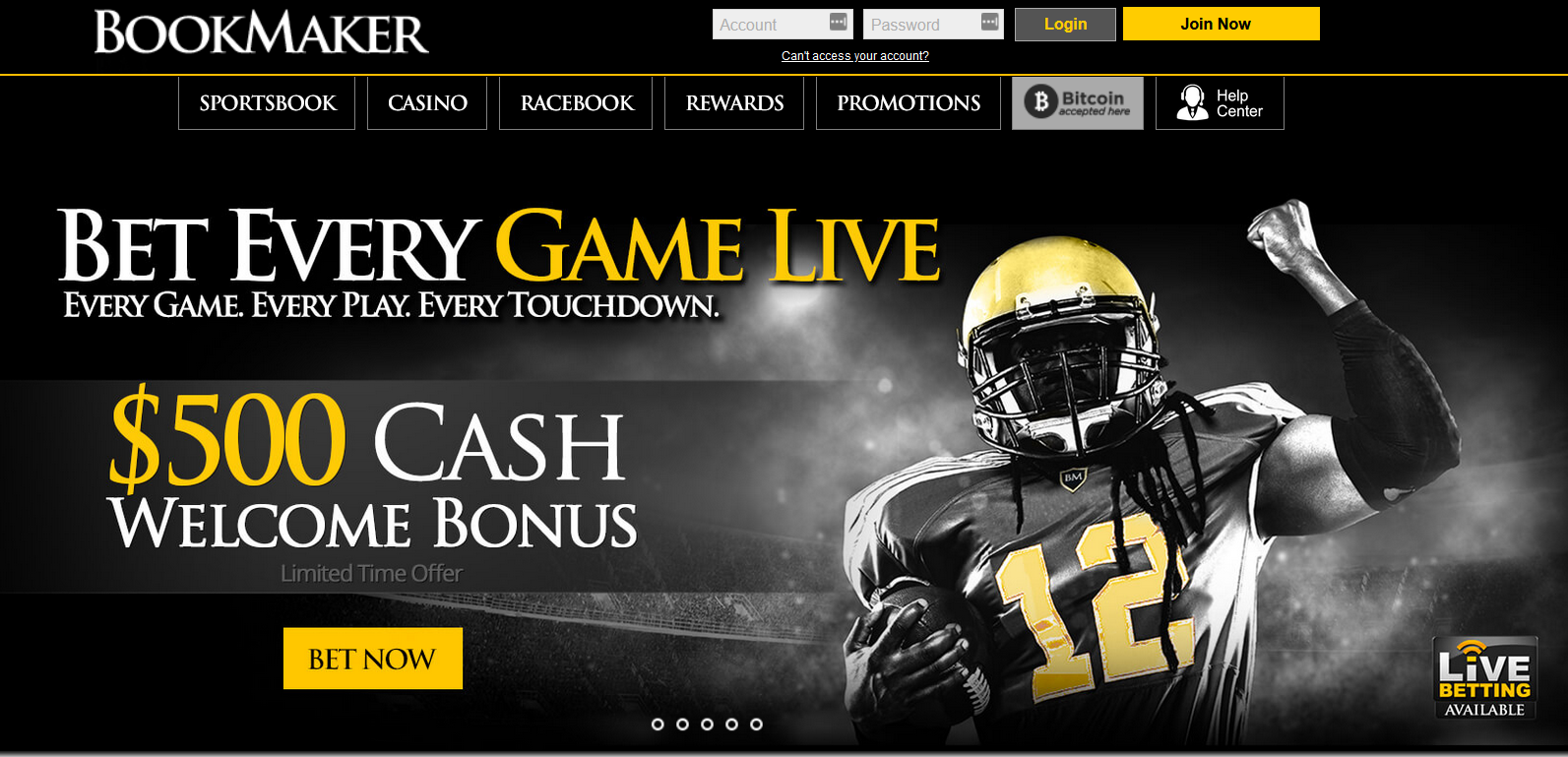 Bookmaker.eu emerged from our rankings as the best overall sportsbook in the state of Utah. Our experts were impressed that it offers something for everyone and is able to cater to longtime gamblers and pros as well as brand-new novices. Regardless of the size of their bankroll and appetite for risk, bettors will find themselves comfortable and welcomed at Bookmaker.
Bookmaker offers some of the highest limits in the state, which will appeal to high rollers. But it also has low minimum bets, which will allow more risk-averse gamblers to find a home where they're comfortable. The site is also one of the first ones to have the lines and odds posted, which appeals to experienced gamblers and pros looking to get their money down. It also has an easy-to-use interface, so rookies still trying to find their way will have an easy time navigating the site.
Gamblers who get on a roll won't have to worry about being shut down at Bookmaker, as they would be at some other sites—and at some in-person casinos. Instead, Bookmaker has a long-earned reputation for letting a hot gambler ride their streak.
In addition to its sportsbook, Bookmaker is a full-service gambling site with a racebook and online casino. It also has one of the top loyalty programs around.
Bookmaker has a number of flexible welcome bonuses, including a 25% deposit match up to $500. Bettors who use cryptocurrency get additional benefits, including higher bonuses and same-day payouts.
Pros: 
Caters to all experience levels
Among the highest limits and lowest minimum bets
Great loyalty program
Flexible welcome bonuses
Cons: 
Professional bettors excluded from loyalty program. 
Does not have an online poker room 
2. Heritage Sports: Best for Live Betting in UT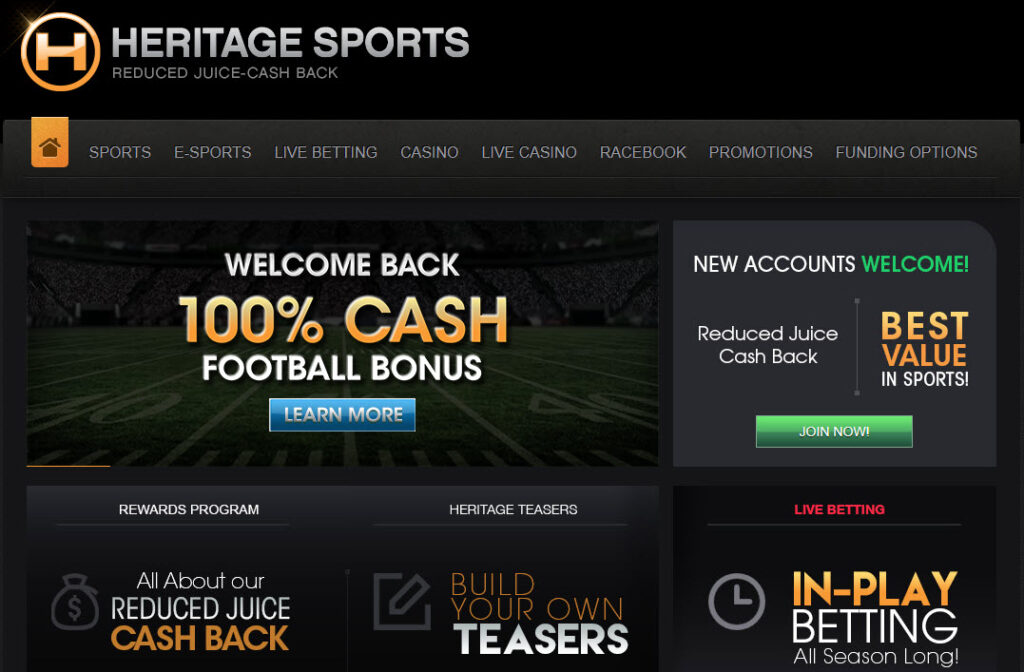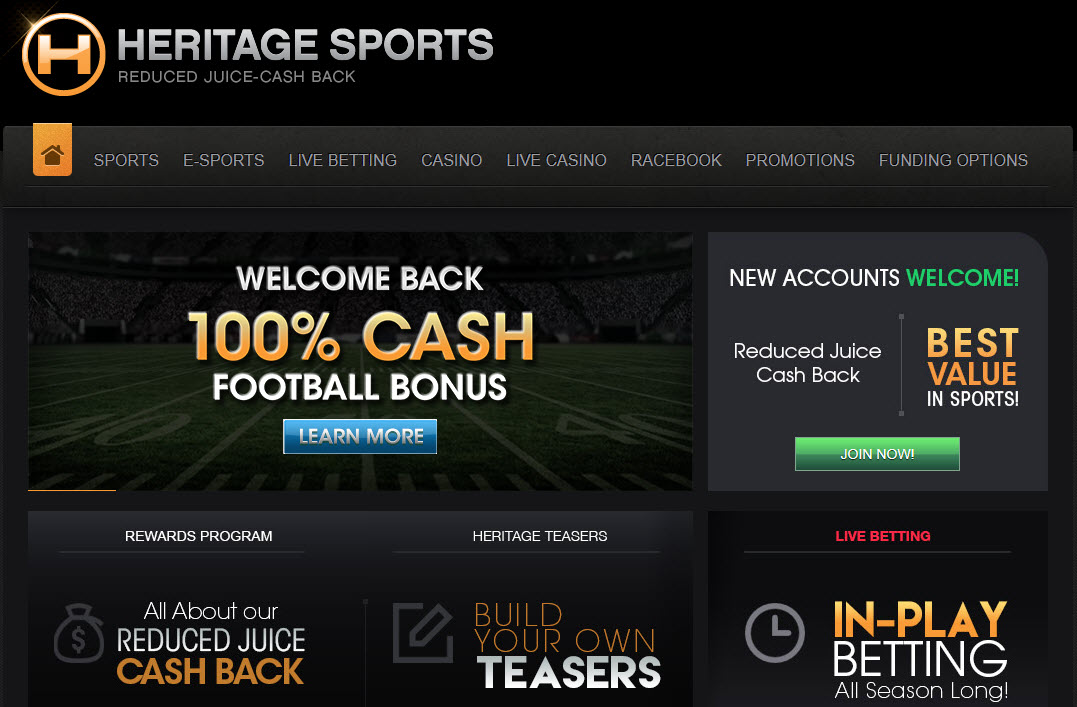 Heritage Sports finished in the No. 2 spot in our ranking of top online sportsbooks in Utah. It started as an invitation-only site for elite gamblers. Even though it has now opened its doors to everyone, Heritage Sports is still known for its red-carpet treatment of customers which makes everyone feel like a VIP.
Heritage Sports also was cited by our expert panel as having the best live betting interface in Utah. Heritage Sports was one of the first sites to allow users to bet on in-progress events and is still ahead of the competition in this fast-growing area.
The sportsbook at Heritage Sports also offers reduced juice. That means it sets odds on either side of a point spread or over/under totals cutoff at -108, instead of the industry standard of -110. It basically gives bettors a 20% discount on every bet, which can add up over time and makes it easier for gamblers to turn a profit by reducing the margin they need to get into the black.
Heritage Sports' welcome bonuses and cash-back rebates are also appealing. In addition to sports, Heritage Sports also has an online casino that includes a nice live dealer section.
Pros: 
Offers reduced juice on betting lines  
Best site for live betting on events
VIP treatment for all customers
Offers rebate program for loyal customers
Cons: 
Welcome bonuses are smaller than at other sites
Does not have a live online poker room 
3. Bovada: Best Mobile Platform in UT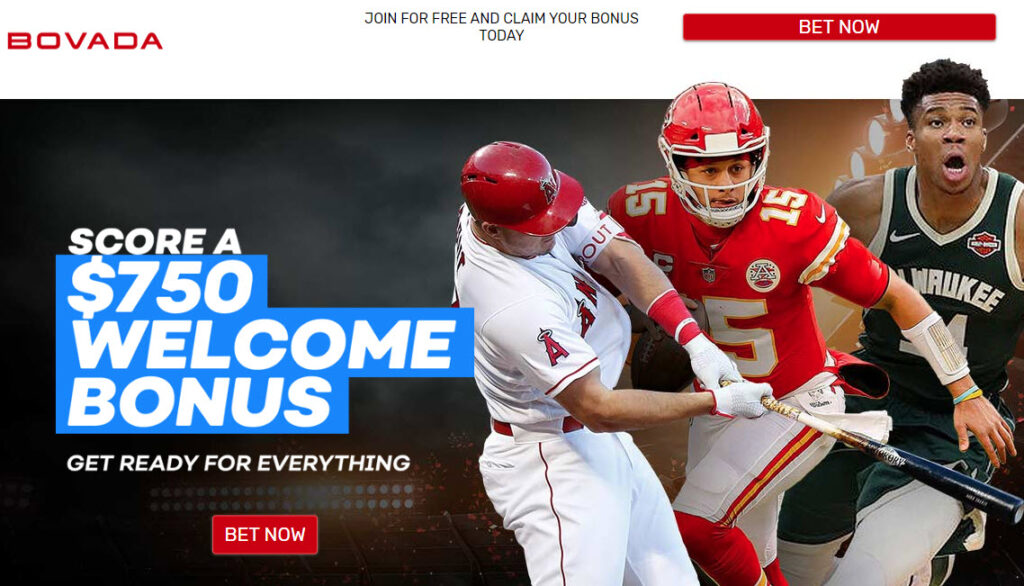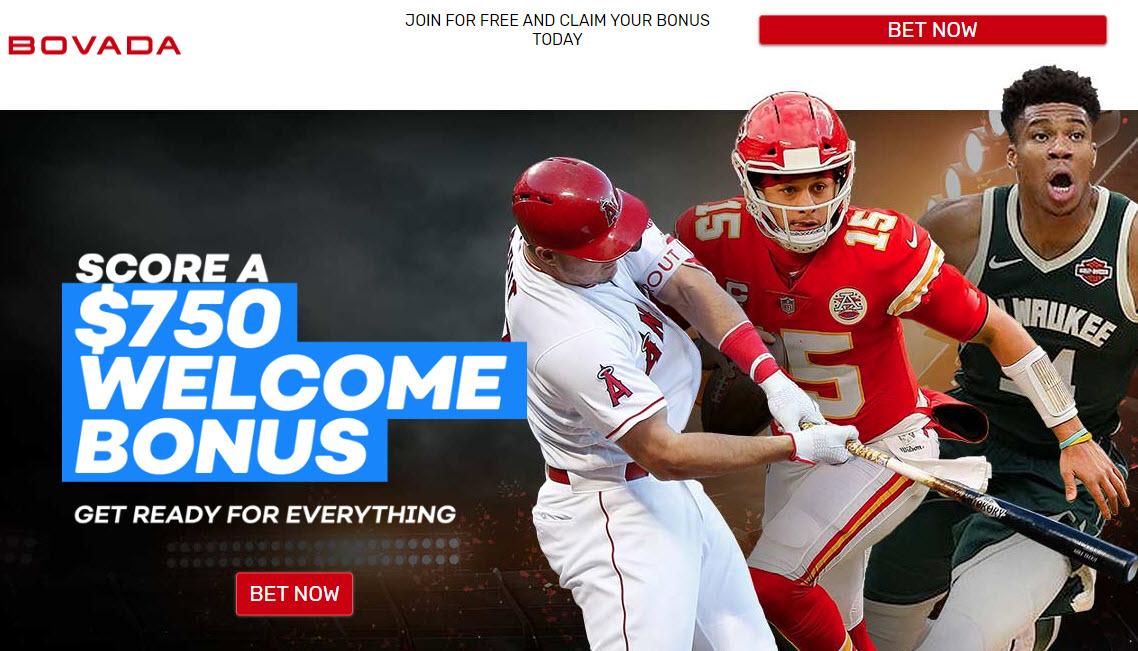 Bovada has ranked as our third-place online sports betting site, but it offers plenty of other options, outside of just sports. Its total casino experience has earned Bovada an army of loyal fans. It has a racebook, a large selection of casino games and the busiest live online poker room in the U.S..
That's not to take away from the sportsbook. It's also one of the best you'll find. Bovada has more prop bet offerings than anyone else, and if there's something you'd like to bet on but can't find, it has a process that allows customers to suggest prop bets for them to make available. It also has a variety of low-risk prop bets to start you off on a winning foot.
Bovada's user interface runs well on all platforms, so you can count on the same betting experience when using a tablet or phone as you would get on the full-blown site. In fact, our experts cited Bovada for having the best mobile betting experience in Utah. They also have a nice selection of welcome promotions when new users register for their accounts.
Pros: 
Offer the largest menu of sports prop betting options
Busiest online poker room  in America
Mobile platform is the best in Utah
Full casino experience
Cons: 
Limits are lower than at some other sports betting websites
Odds and betting lines aren't released as early as competition
4. BetOnline: Best Opinionated Lines in Utah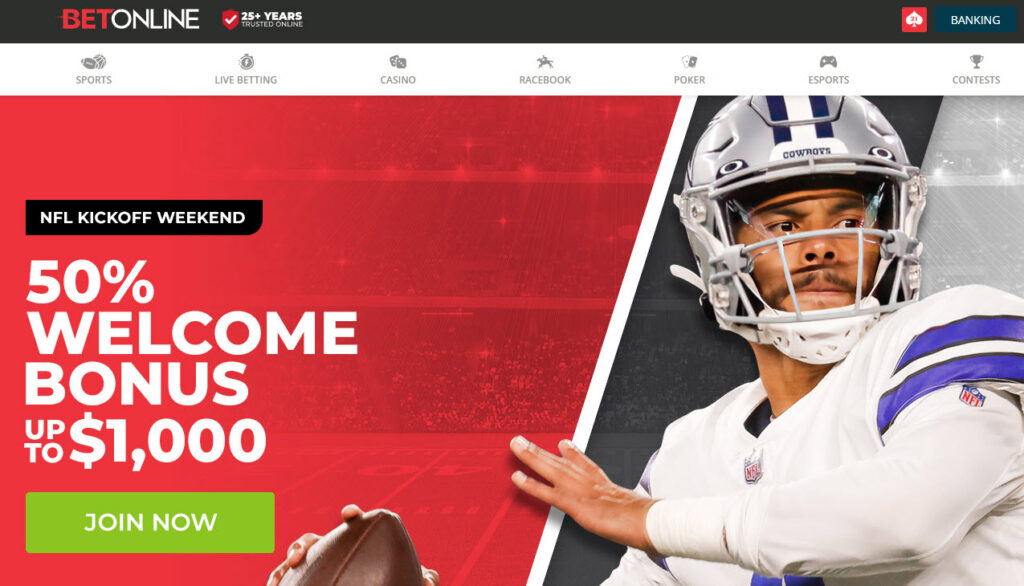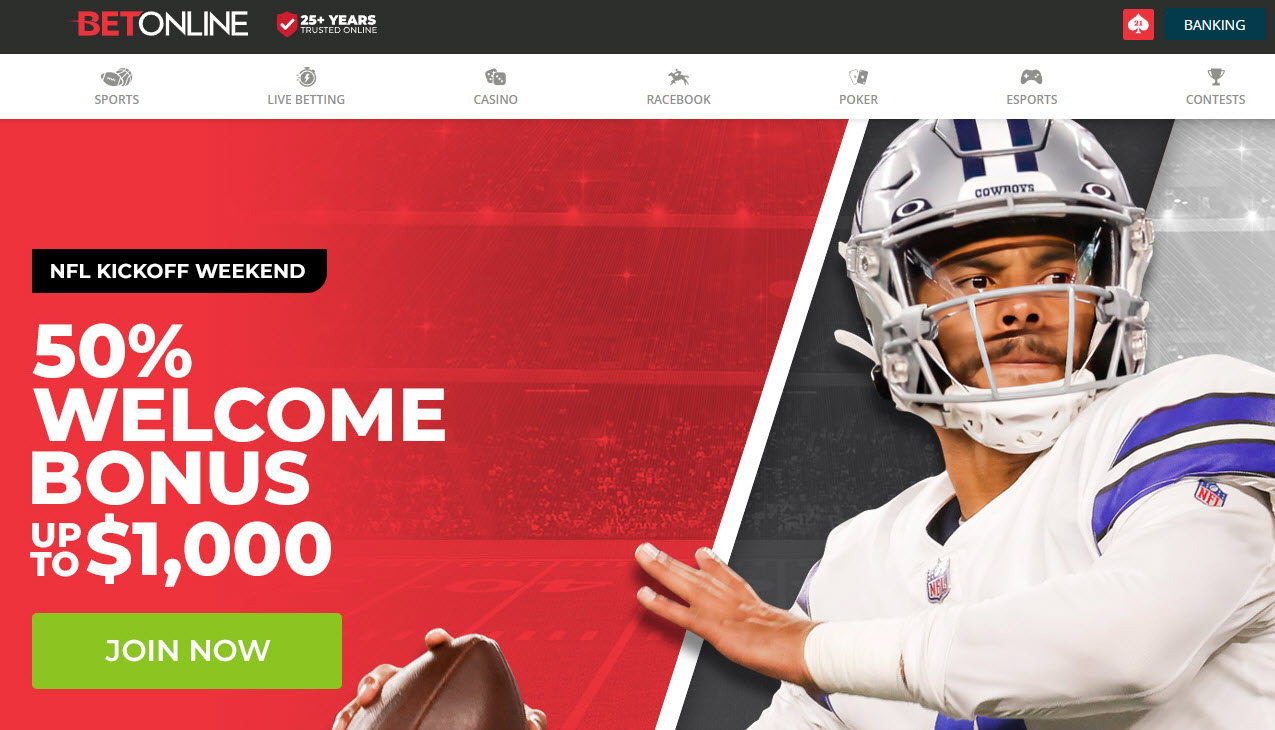 Bettors can get a discount on their gambling and reduce the edge they need to turn a profit by taking advantage of sites that offer reduced juice on betting lines. That refers to lines on either side of a spread or over/under total cutoff amount that are set at -108 or -105, instead of the industry standard of -110.
Similar but not exactly the same is the opinionated line. They're rarer than reduced juice, and they require some knowledge, research and savvy play to take full advantage of them. When done well, however, a gambler can boost their profit by taking advantage of opinionated lines. And BetOnline has the most, and best, opinionated lines in Utah.
Instead of setting odds the same on either side of the cutoff, an opinionated line sets different odds on the two sides. For instance, if Duke is favored by 1.5 points over Virginia, standard odds would have Duke -1.5 at -110 and Virginia +1.5 at -110 as well. Reduced juice would have Duke -1.5 and Virginia +1.5 both at -108. In other words, both teams have the same odds after the spread is applied. BetOnline, however, sets different odds on either side of the cutoff, so Duke -1.5 might be -113 while Virginia +1.5 is -107; or Duke could be -112 and Virginia -108. That means the lines and odds at BetOnline are different from the competition, and those differences mean profit opportunities for gamblers.
Even if you don't like taking your chances with opinionated lines, BetOnline offers plenty of reasons to gamble there. It is part of the third-busiest online poker network in America and also has an online casino and racebook. BetOnline's mobile platform is optimized for mobile betting, and you'll have the same gambling experience on your phone or tablet as you would on a computer using the main site.
BetOnline's welcome bonus is a generous 50% match on your first deposit, and that doubles if you deal in cryptocurrency.
Pros: 
One of the few sites that consistently offers opinionated lines
Offers some of the highest betting limits around
Doubles its welcome bonus for cryptocurrency
Mobile-optimized site is slick and easy to use
Cons: 
Does not offer reduced juice except on hockey bets
Has a smaller menu of prop betting options
5. BetAnySports: Best Reduced Juice in UT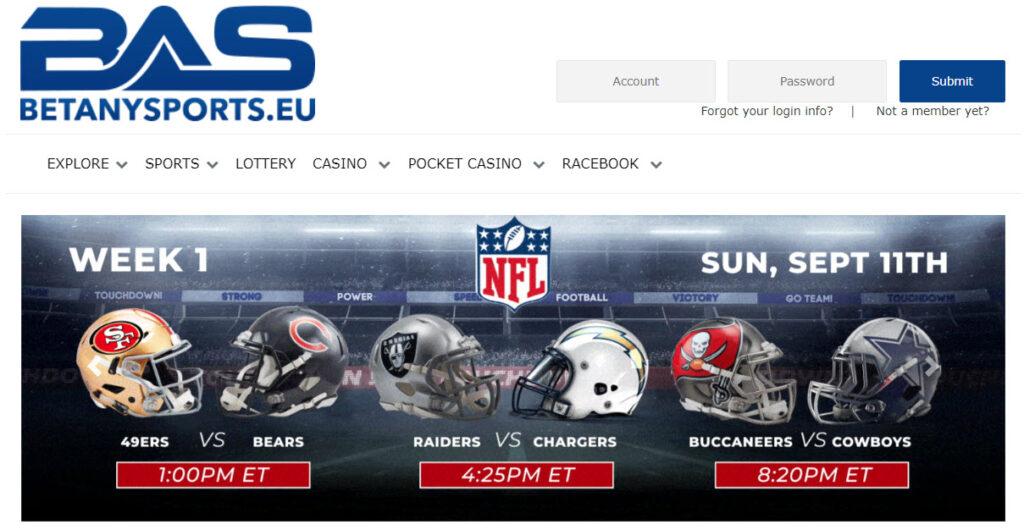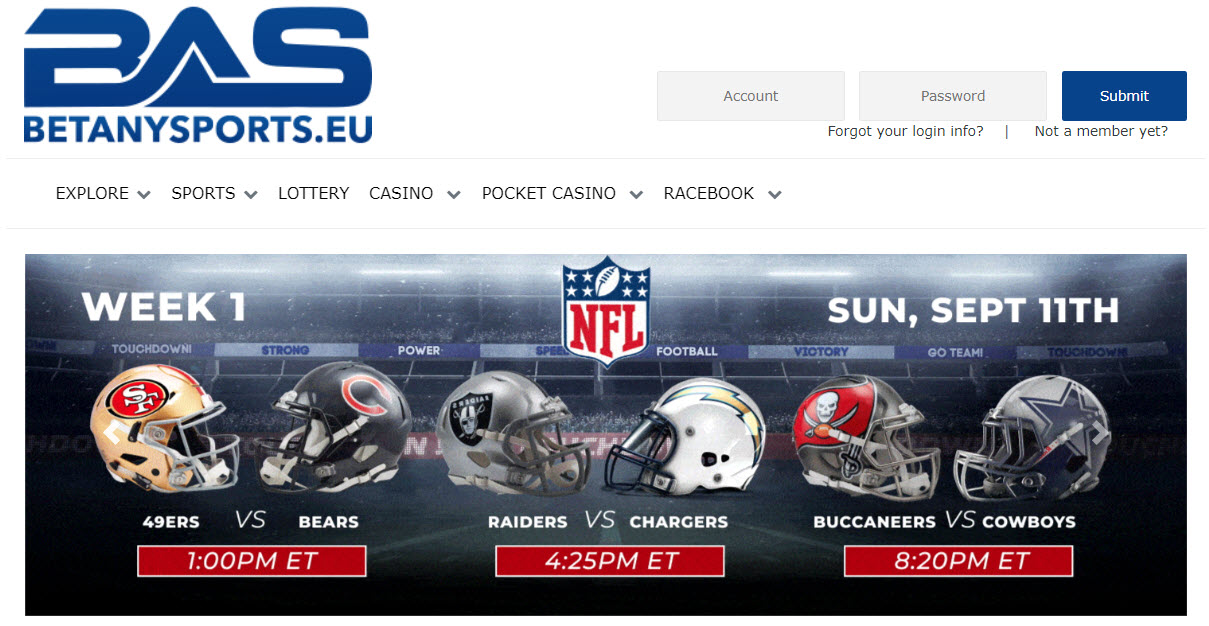 If you're looking for value, BetAnySports is the top choice in Utah. Its lines have the most reduced juice in the state, and the rest of BetAnySports' lines are also among the most competitive you'll find.
Very few sports betting websites offer reduced juice, reducing odds on either side of a spread or over/under total, usually from the industry standard of -110 to -108. That offers a small discount to bettors that may not seem like much on any one bet, but it builds up over time. Using standard lines, a gambler would need to win about 53% of their bets in order to turn a profit.
BetAnySports sets lines as low as -105, which is basically a 50% discount compared to the industry standard. In essence, it lowers the percentage of bets you'd need to win to be profitable to about 51.5%.
In order to afford to offer a discount to reduced juice bettors, BetAnySports needs to cut costs elsewhere. Promotional offers for new customers and reload bonuses and loyalty programs for current customers are not as generous as at other sites that offer odds more favorable to the sportsbook. Basically, instead of giving you the money upfront as a bonus, BetAnySports lets you earn it back as you bet.
BetAnySports also has a more bare-bones user interface. It is uncluttered and easy to find things, but it doesn't have all the bells and whistles, such as attractive graphics or shortcuts.
Pros: 
Best value of any sportsbook in Utah, with the most generous reduced juice lines
Live betting interface outstanding
Fast, easy payouts 
Cons: 
Interface is scaled back, so not as user friendly
Bonuses and other promo offers are low 
6. BetUS: Best VIP Service in UT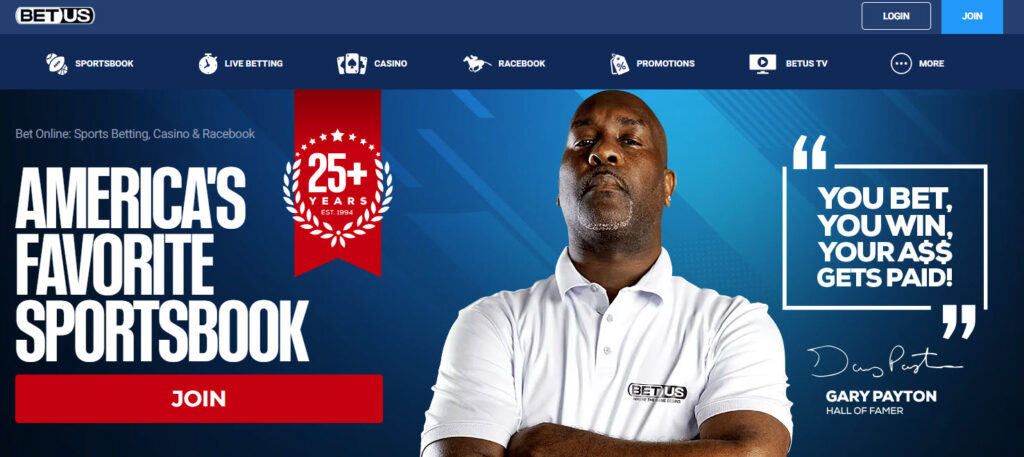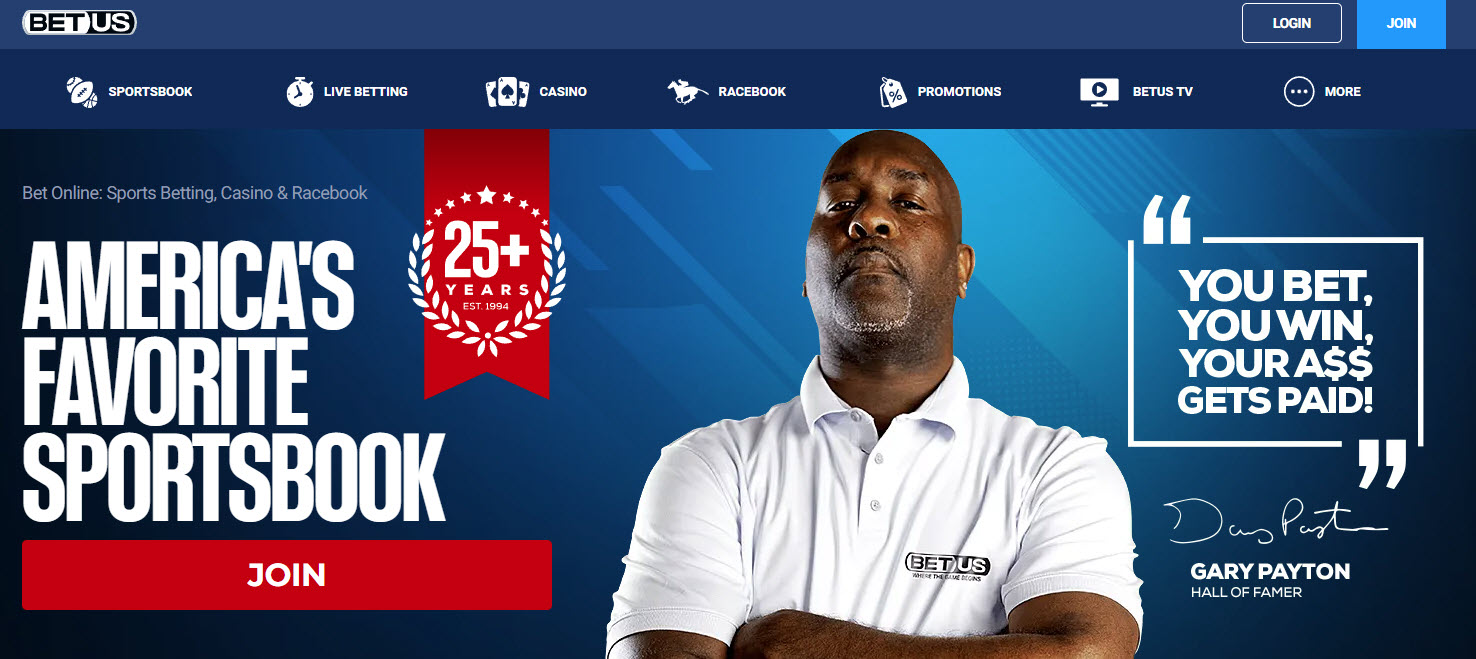 BetUS gets you off to a fast start by offering the largest welcome bonuses in Utah. While other sites may match part of a customer's first deposit, BetUS puts in more money than you do. It offers a 125% match of your first deposit, up to $2,500, meaning that you've already doubled your money and then some before you place your first bet. BetUS also has a separate first-deposit match for its casino, up to a maximum of $625.
BetUS doesn't just focus on wooing new customers, though. They also make sure that the customers remain happy after they sign up. Their VIP service is the best available in the state, with generous reload bonuses as well as other perks, like free bets in the sportsbook and free plays in the online casino.
The site is reliable and secure and has gone through an extensive overhaul to make sure your money and information are safely protected. BetUS also has a personality as a sportsbook, with a strong social media presence and a creative set of offerings to supplement your betting. They have weekly podcasts featuring former athletes and other video content on BetUS TV, which previews and analyzes games and gives predictions and betting advice.
Pros: 
Matches first deposit at 125% and has a separate casino match
BetUS Tv offers video previews and weekly podcasts
The best VIP program in Utah
Revamped website is safe and dependable
Cons: 
Late to publish odds and betting lines compared to competitors
Play-through and rollover requirements are high, making it tough to withdraw bonus money
7. WagerWeb: Leader in Utah Bonuses & Promotions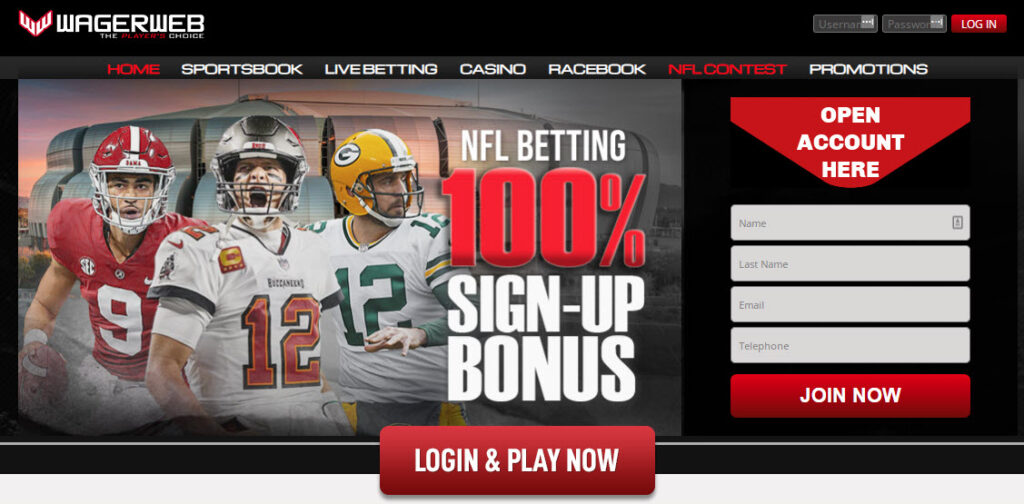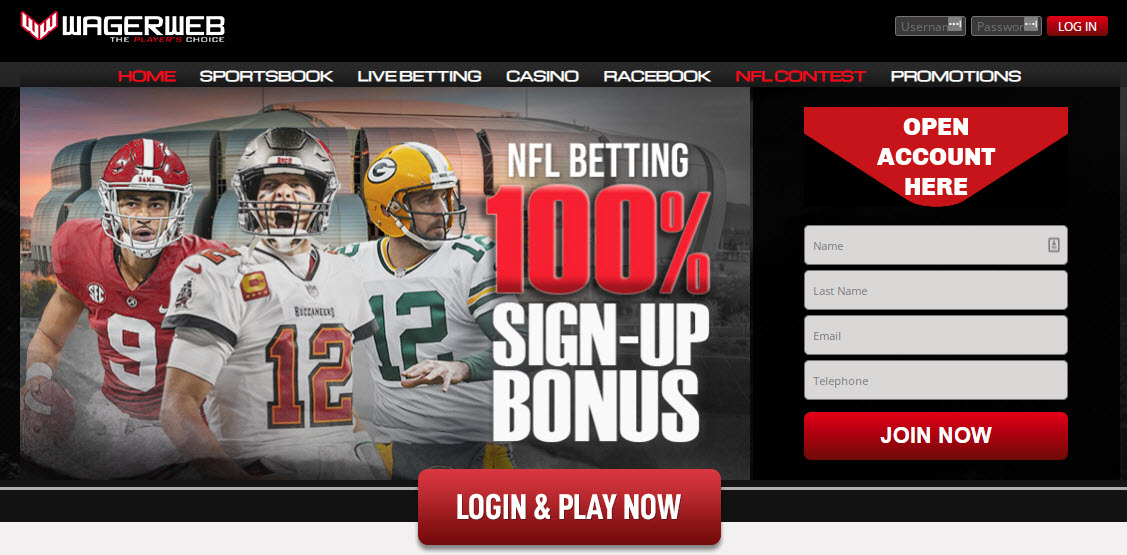 Newer is usually better on the internet, but when you're sending your money to an offshore account and placing bets with the hope that you'll be able to get paid back if you win, you want to find an online sports betting site with a bit of history. That's why WagerWeb places highly in our rankings. The site first launched in 1994 and has nearly three decades of history. That's more than enough time to develop a reputation for safe, secure play, reliable performance of the website, and expectation for fast, simple payouts in full.
WagerWeb also offers a nice selection of promos for new and existing customers. It also has a 50% cash welcome bonus on your first deposit. The racebook and online casino also have rebate programs to help you get back a portion of whatever you lose.
The sportsbook is also one of the best in the state. WagerWeb has reduced juice with -108 lines. It is a sister site of the sportsbook that placed second in our rankings — Heritage Sports, and offers a similar experience, including an outstanding user interface, VIP treatment and a wide variety of bonus offers.
Pros: 
Nearly 30 years of history gives it a long reputation of reliable, stable service and security
Bonuses are among the best in the state 
Racebook and online casino offer cash-back rebate program
Cons: 
Can only make one free withdrawal a month
Low betting limits make it less desirable for big bettors
8. JustBet: The Best Value of Utah Online Books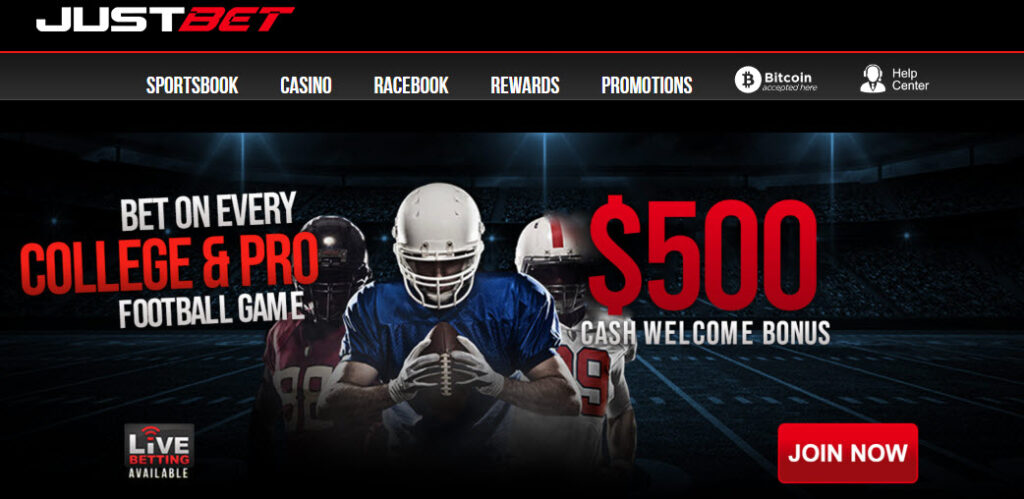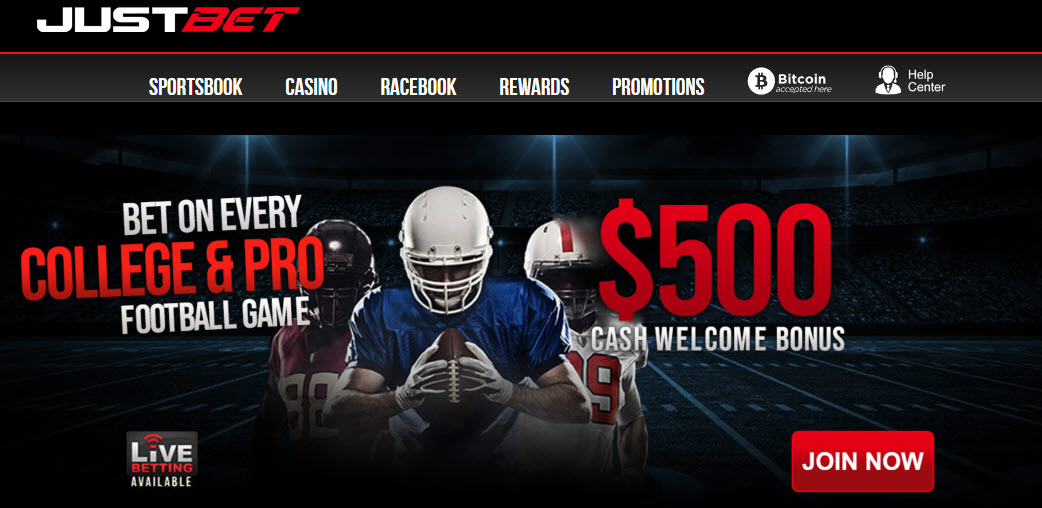 JustBet doesn't have the household name of some of the other sites on our list, but it is a sister site of Bookmaker.eu. Our experts chose Bookmaker as the top-rated all-around sportsbook in Utah. While the two sites may not be identical, JustBet does have many of the same characteristics as its better-known partner site. It's a hidden gem that earned its spot among the higher-profile sites that are also in the top 10.
Both experienced and brand-new gamblers will be comfortable at JustBet. It caters to both, with high limits for gamblers that like to risk it and low minimums for people who prefer to play it safer. It also has a user-friendly interface that allows newcomers to navigate it without headaches.
JustBet was also one of the first sportsbooks to offer live betting as one of its online options, and it has an interface that is still one of the easiest to use. It is uncluttered and straightforward, meaning you'll be able to place your bets on in-progress events quickly, which is a requirement for live betting.
Pros: 
Fast, straightforward live betting interface
High limits and low minimums
Lines and odds are among the earliest to post
Similar gambling experience to top-rated Bookmaker
Cons: 
Does not have reduced juice betting lines
Doesn't offer a live online poker room 
9. Everygame: Best Mobile Casino Gaming in UT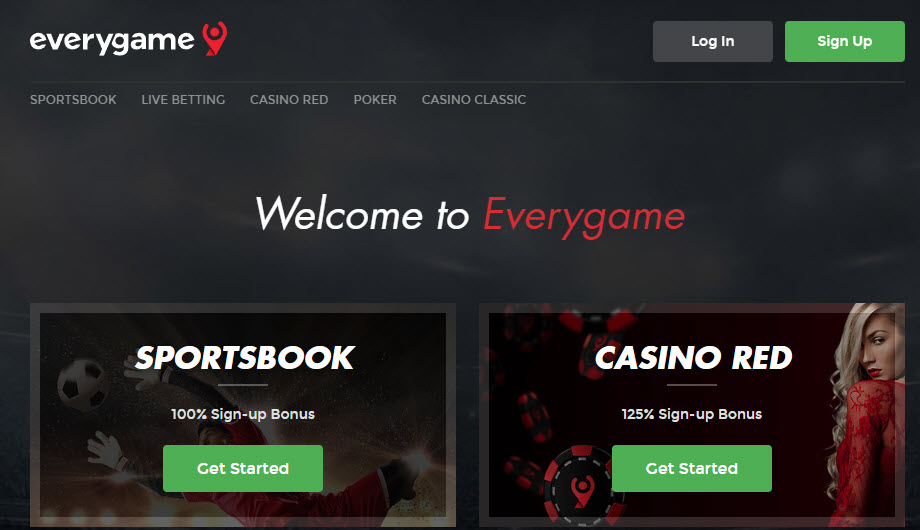 Online gambling at internet sportsbooks has skyrocketed in popularity, and it seems like every day, there are new sites offering the chance to bet on sporting events. With all the newcomers and upstarts, it can be tough to figure out who is trustworthy, and who will be gone by next week. That's an even bigger concern considering that a site may still have your money when it goes away.
That's why the granddaddy of them all, Everygame, gets a spot in our top 10. Everygame, which began its days as Intertops, has the honor of being the world's oldest online sportsbook. With age comes trust and reliability. For nearly 30 years, Everygame has paid out to winning gamblers on time and in full. It has also been treating bettors fairly for longer than many current customers have been alive.
Everygame may be one of the best sportsbooks for Utah customers, but it also caters to a worldwide audience of gamblers. That means its menu of sporting events is global and offers many games, leagues and events that other sites don't. There are obscure sports from Europe, Asia, Australia and all the events you'd want from the United States.
Outside of the sportsbook, Everygame's full casino experience is also top-notch. Its casino is made up of six different networks, offering a huge variety of game titles and manufacturers. It also has the best casino gambling mobile site in the state, offering the same experience on a mobile device as on the full site. There's also a live online poker room and racebook.
Pros: 
Has a worldwide audience with the most games, leagues, and events from around the globe
Best casino gaming mobile site in Utah
Largest menu of casino game titles, from multiple networks
Live online poker room 
Cons: 
Account verification process is slower and more complicated than elsewhere
Bonuses are smaller than other sites  
 10. GTbets: Wide Variety of Promotional Offers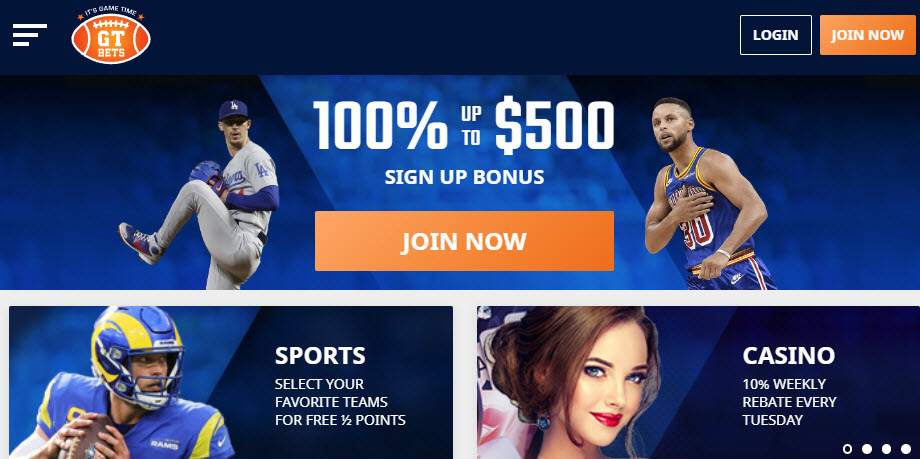 GTbets isn't as well known as some of the big boys it shares space with in the top 10, but it's willing to try harder. No online sportsbook is more aggressive with its promotional offers. Customers can expect to get a weekly email listing all the possible reload bonuses, loyalty programs and other perks that are being offered this week.
For new customers, there are several different promotional offers to welcome you in. GTbets will fully match your first deposit at 100%. They aren't the only site to do that, but they go a bit farther and will match your second deposit at 50%.
GTbets also offers some creative twists on betting. All football bets on the site benefit from reduced juice. GTbets sets its football lines at -109 on either side of a point spread or over/under cutoff, instead of -110. They also have one of our expert panel's favorite betting programs, which rewards you for betting on your favorite team. You need to register a team as your favorite on the site, and GTbets will give you an extra half-point in that team's favor on the line when you bet the game. So if you're a Bills fan, and they're favored by 7 points, you can get them at -6.5
GTbets also gives you some help with your research before making a bet. It offers a stats section for most major sports.
Pros: 
Welcome bonus matches your first deposit at 100%, second deposit at 50%
Reduced juice on lines for all football bets
Get an extra half-point when betting on your favorite team
Sends out a weekly set of loyal offers to customers
Cons: 
Doesn't have as advanced a live betting interface as its competitors
Rollover requirements are high to withdraw bonus money
Latest Utah Sports Betting News and Developments 
Unlike most states, the latest developments on the legal front have moved Utah farther away from legal gambling, not closer In 2015, congressman John Chaffetz introduced a bill in the U.S. Congress that would have banned online gambling in the entire country. Senator Mike Lee, of Utah, has also supported similar legislation. In 2020, Utah banned "fringe gambling machines" which are a combination of slot machines and games of skill, which technically made them legal even in areas that banned gambling.
Legal Timeline of Betting in Utah
2020: Utah passes a law banning "fringe gambling machines," slot machines that include a game of skill to skirt gambling laws. The lawmaker introducing the bill calls the machines a "cancer in the community."
2015: Utah congressman John Chaffetz introduces a bill that would ban online gambling across the United States. It doesn't pass.
2012: Utah passes a law saying that the state would keep internet gambling illegal, even if federal law eventually permits it.
Early 2000s: Clubs open in the state offering poker and bingo, using a loophole in the law by claiming they are charging admission for dining, with free gaming. The state cracks down on the new clubs and the vast majority close.
1992: Utah again tries to legalize pari-mutuel betting with a statewide ballot, but it fails by a 61-39 margin.
1927: Despite the fact that it provided $129,000 in revenue to the state over 19 months, Utah passes a law making horse racing and pari-mutuel betting illegal again.
1925: The state legislature overturns the horse racing ban and also legalizes pari-mutuel betting on races.
1913: Horse racing is made illegal in Utah as governor William Spry signs the bill into law
1875: Still more than 20 years before statehood, a law is passed declaring all forms of gambling to be illegal.
1851: 45 years before Utah becomes a state, a gambling ban is included in the state constitution.
1847: The first Mormons settle in Utah. As the population of Mormons grows, the state makes gambling illegal.
1800s: Many of Utah's first residents were silver miners, and several casinos were in operation to meet the demand for gambling.
Utah Sports Betting Teams 
While gambling on sports is frowned upon, to say the least, Utah still has plenty of sports for fans to watch. The state is home to several major league teams, with the NBA's Utah Jazz, who have made the NBA Playoffs each of the last six seasons. Another professional sports team, the Real Salt Lake MLS soccer team, has also called the state home since 2004.
There are also plenty of minor league baseball, soccer and basketball teams in the state.
Utah is also home to seven Division I college programs. Brigham Young and Utah are probably the two most well-known, nationally BYU won the 1984 championship in football and has produced several successful quarterbacks, including Heisman Trophy winner Ty Detmer and Super Bowl-winning quarterbacks Steve Young and Jim McMahon. The University of Utah is a member of the prestigious Pac-12 conference. The Utes have made the Final Four in basketball four times, most recently in 1998, and they won the 1944 national championship.
Review of Sports Betting in Utah
Barring a massive change in the demographic makeup of Utah or in the beliefs of its current residents, most forms of gambling, from betting on sports to buying lottery tickets, will remain illegal for the foreseeable future. If you want to gamble on sports in Utah, you'll need to travel to a nearby state that is more gambling friendly (and just about all states are more gambling friendly) or find a reliable offshore sportsbook.
These online betting sites are beholden to the laws of the countries they call home, not Utah's state law or U.S. Federal regulations. That clears the way for them to offer their services to Utah residents. The sites in our top 10 rankings all have long histories of treating gamblers right, paying out in full and on time, and providing a secure environment for play. But you're not limited to 10 options. Our experts looked at dozens and dozens of sites and have given more than 100 ratings to the offshore betting sites listed in the BMR Sportsbook Rating Guide. 
A+ rated sites are highly recommended for their fair treatment and outstanding betting experience. They have long histories of safe, reliable play. So you can begin the process of registering for an account at one of our sites without fear. The process is fast and easy, and you'll be able to collect your sign-up bonus and start betting within minutes.
| Sportsbook | Rating | Online Since | Payment Methods | Read Review |
| --- | --- | --- | --- | --- |
| Bookmaker | A+ | 1996 | Credit Card, Bitcoin, P2P, Crypto | Bookmaker Review |
| Heritage Sports | A+ | 2001 | Credit Card, Bitcoin, Cashiers Check, Bank Transfer, P2P | Heritage Sports Review |
| Bovada | A+ | 2011 | Credit Card, Bitcoin | Bovada Review |
| BetOnline | A+ | 2001 | Credit Card, Bitcoin, Crypto, Cashiers Check, Bank Transfer P2P, | BetOnline Review |
| BetAnySports | A+ | 2002 | Credit Card, Bitcoin, Electronic Check | BetAnySports Review |
| BetUS | A | 2000 | Credit Card, Bitcoin, Bank Transfer, P2P | BetUS Review |
| WagerWeb | A | 1994 | Credit Card, Bitcoin, Cashiers Check, Bank Transfer, P2P | WagerWeb Review |
| JustBet | A | 2000 | Credit Card, Bitcoin, P2P, Crypto | JustBet Review |
| Everygame | A | 1996 | Credit Card, Bitcoin, Skrill, Neteller, Bank Transfer, P2P | Everygame Review |
| GTbets | A | 2011 | Credit Card, Bitcoin, Crypto | GTbets Review |
As you can see in the table above, our experts have given Bookmaker.eu, Heritage Sports, Bovada, BetOnline and BetAnySports each an A+ rating.
Key Qualities of the Best Sportsbooks  in Utah
To determine whether an offshore site was worthy of consideration as one of the best sportsbooks in Utah, our experts looked at a variety of factors.
Trust 
Offshore sportsbooks require a leap of faith from potential customers. So they must be reliable, trustworthy, and treat customers fairly. That means, among other things, paying out on time, in full and without a lot of headaches. The top-rated sportsbooks have reputations built up over many years.
Fast Payouts 
At some point, you're going to want to get at your money. And, since it's your money, that shouldn't be a problem. The best sportsbooks have a process in place that lets you withdraw your money quickly and easily. Since the sportsbooks on our list are located offshore, your money will need to go from one country to another before you can withdraw it. That can cause some red tape, and fees may be involved with some transactions. But getting your withdrawal approved and your payment processed shouldn't have a huge delay, and fees should be kept at a minimum.
The best sites feature quick, easy, and secure transactions. And, if you use cryptocurrency, which is designed to easily cross national borders, you should get your money faster—on the same day at many offshore sportsbooks.
Competitive Betting Odds 
Betting odds and lines on sporting events should be posted at a reasonable time before the start of the game. The betting odds should make sense and be fair, offering you a legitimate chance to profit while betting on games.
Wide Menu of Betting Options 
Any sports betting site will offer point spreads, moneyline bets and point totals. The best sportsbooks have a much deeper menu of sports betting markets, including: 
Game props 
Player props 
Alternate lines 
Same game parlays 
Live betting 
Futures 
Parlays 
Teasers 
Pleasers 
Progressive parlays 
Reverse bets 
If bets 
Round robins 
Mobile Betting Interface 
There's a good chance you won't be sitting at a computer when you want to place a bet. The top-rated betting sites consider mobile users. They allow you to place bets from a mobile device, and the process will give you an experience nearly identical to using the main site while sitting at your desk.
IIt should be easy to navigate the mobile interface and find the sports, games and betting options you're interested in. Pages should not have glitches or crash. They should load quickly and process your bet slip in a timely fashion. Some sites may offer a separate mobile sports betting app you can download onto your phone or tablet. Others may have a mobile betting site optimized for use on your device's browser.
Sportsbook Banking Methods Available
Top sites should have plenty of banking options available to make deposits and withdrawals of money. The best sportsbooks will accept: 
Visa 
MasterCard 
Discover 
American Express 
Bitcoin and other cryptocurrencies
E-checks, P2P transfers, wire transfers, and e-wallets. 
Non-traditional payment options like crypto and e-wallets are one area where betting online is far better than in person. Many in-person casinos have limited options and some are cash-only, requiring you to run to an ATM to continue betting.
Responsive Customer Service 
The best online betting sites make it easy for you to contact them with questions, concerns or problems. They should offer customer service in multiple languages, 24 hours a day, 365 days a year. The people helping you should be friendly and competent, and your wait time should be short. Customer support options should include phone, live chat or email. 
Competitive Bonuses 
The top sportsbooks have flexible welcome bonus options for new customers. They should also offer: 
Reload bonuses 
Rebates 
Loyalty programs 
Odds boosts 
Risk-free bets 
Contests 
Utah Betting Guides
Now that you're a little more familiar with sports betting in Utah, you may want to acquaint yourself with the other forms of betting that are available in your state. Consider browsing through our other Utah gambling guides below.
FAQs – Legal Status of Sports Betting in Utah
Is sports betting legal in Utah?
Utah has done just about everything it can to keep you from wagering real money on sports, or gambling in any other way, in their state. The only possible way for sports fans to do it is to use an offshore sportsbook, which is not subject to state law.
Can I sports bet online in Utah?
Not only is it not legal, Utah has a decade-old law that places a ban on gambling. The only way Utah residents are able to gamble for money online is to use an offshore sports betting site.
Is mobile sports betting legal in Utah?
In addition to in-person and online betting, mobile sports bets are also not legal in Utah. This even includes daily fantasy sports from companies such as FanDuel or DraftKings. In order to enjoy mobile sports betting, you will need to use an offshore mobile betting app or mobile site.
How can I gamble online in Utah?
Because there are no state-regulated ways to gamble either in-person or online, your only option is to use a sportsbook that is based abroad. Simply sign up with your site of choice, fund your account and then start placing bets. We recommend using one of the sites in our review.
Why is there no gambling in Utah?
Utah's anti-gambling stance is primarily motivated by religious views. Despite having no retail betting locations or casinos of any kind, bettors in the state can still wager online by signing up with one of the sportsbooks in our review.
In what can only be described as a seminal pact between adversaries, Governor Newsom has signed a bill into law that both the California Native American tribes, as well as cardroom operators, support – no additional cardrooms in the state for two more decades. In turn, this collaboration between Native American tribes and gambling hall

---