Sports Betting in Reno – Reno's Top Retail and Online Sportsbook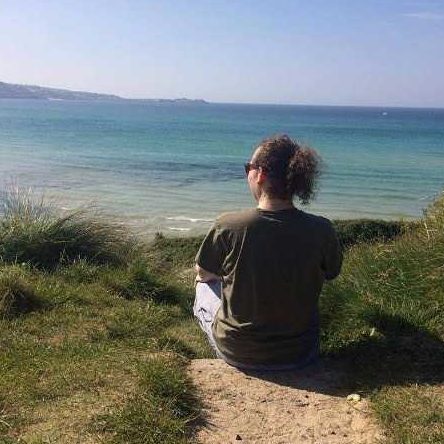 David is a freelance sports journalist who comes from West Midlands. He specializes in sports content, both written and visual. With an impressive record in pre-fight predictions, David is quickly becoming recognized in his field for his in-depth fight analysis and impressive contender & fight history knowledge.
Nicknamed "The Biggest Little City in The World" due to its smaller size compared to alternative cities in Nevada, many sports betting enthusiasts don't realize that Reno was the original gambling capital of the U.S. before Las Vegas established itself as the mecca. With that said, there's still a vibrant culture, with a huge range of gambling locations and breathtaking spots such as Lake Tahoe in Reno.
A six-hour drive from Vegas and a 5-hour trip from California put Reno in the middle of two major western hot spots of the United States, making it an excellent option for sports fans seeking a gambling vacation with some added niceties.
In today's guide, we'll dive head first into the sportsbooks of Reno. It will include a preview of Reno's top-rated betting sites, information regarding the most noteworthy land-based sportsbooks, and the legalities surrounding real money sports betting sites in Nevada and Reno.
Our Top-Rated Online Sportsbooks for Reno Sports Bettors  
The Most Popular Commercial Sportsbooks in Reno, Nevada
With legalized sports wagering first arriving in Nevada over 70 years ago, the Reno sports wagering scene is immersed within the culture and has been for some time.
As of 2023, finding a sportsbook in Reno, NV, is no more difficult than discovering a gas station. We've listed some of the best sportsbooks in Reno below.
William Hill Sportsbook
Address: 38 E 2nd St, Reno, NV 89501
Hours: 8 am – 8 pm
Phone: +1 775-323-1046
William Hill is a world-renowned bookmaker and is one of the original sportsbooks that first launched in 1939. It's no surprise that it is one of Reno's most present sports betting operators, as it boasts more than three physical locations throughout the city.
While bettors can use the land-based WH location on 38 E 2nd St, Reno, the shop allows customers to download the William Hill app and continue wagering from their mobile devices. And as it's such a huge global brand, bettors are never short of sports betting options behind a plethora of sports markets, unique promotions and continuous perks.
Peppermill Sportsbook
Address: 2707 S Virginia St, Reno, NV 89502
Hours: 8 am – 9 pm
Phone: +1 866-821-9996
The Peppermill is regarded as one of Reno's most excellent land-based sportsbooks. This physical sports betting location caters to everyone, whether you're looking to place a quick bet or spend the afternoon wagering and watching the action.
They also present an extensive range of sports betting markets covering major U.S. leagues and international markets.
Grand Sierra Sportsbook
Address: 2500 E 2nd St, Reno, NV 89595
Hours: 7 am – 10 pm
Phone: +1 775-789-2000
It's no Las Vegas, but the Grand Sierra sportsbook has gone big. This operator boasts over 130 televisions and enough room to house 600 avid sports bettors. If you're looking for an excellent atmosphere, look no further, as fellow sports bettors and sports fans are regularly found here watching the game and placing wagers.
This operator works alongside William Hill to provide its services, as customers can download the William Hill app and continue wagering at home.
Atlantis Sportsbook
Address: 3800 S Virginia St, Reno, NV 89502
Hours: 24 Hours
Phone: +1 800-723-6500
Plastered with 75 screens, multiple dining options, and a selection of whiskey extending long like their screen variety, the Atlantis sportsbook is a popular destination that provides highly competitive and many available sports betting markets.
Better yet, when the husband or wife begins nagging, you can download the Atlantis sportsbook app and continue wagering from your mobile device.
Reno's Top Online Sports Betting Sites
The top-10 ranked Reno sports betting sites, as rated by our experts:
Is sports betting legal in Reno, Nevada?
Sports betting and Reno go together like cheese and pizza. Since 1949, sports wagering has been a legal activity. With the arrival of legalized sports wagering in 2013, residents of the city and Nevada haven't faced legal complications regarding their sports wagers.
Reviewing Reno's Best Online Sportsbooks
Our devoted sportsbook experts collected the most valuable information after testing each sportsbook in Reno. After finding the most reputable, trustworthy operators that have passed our strict criteria, we're left with top-10 rankings.
Below you can find the top-10 rated sportsbooks in Reno and each operator's positive and negative aspects in the top-ranked list.
1. BetOnline: The Best Online Sportsbook in Reno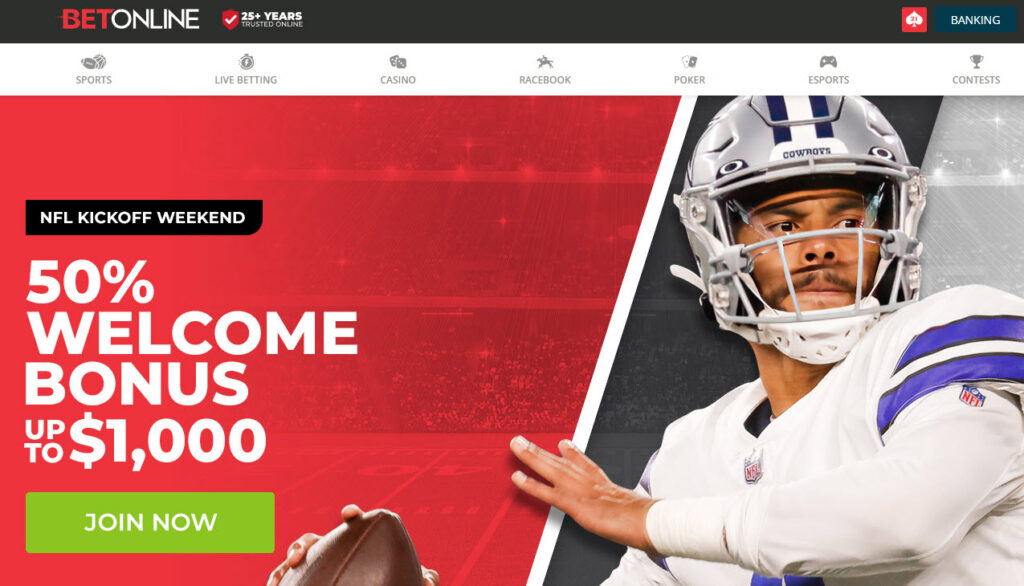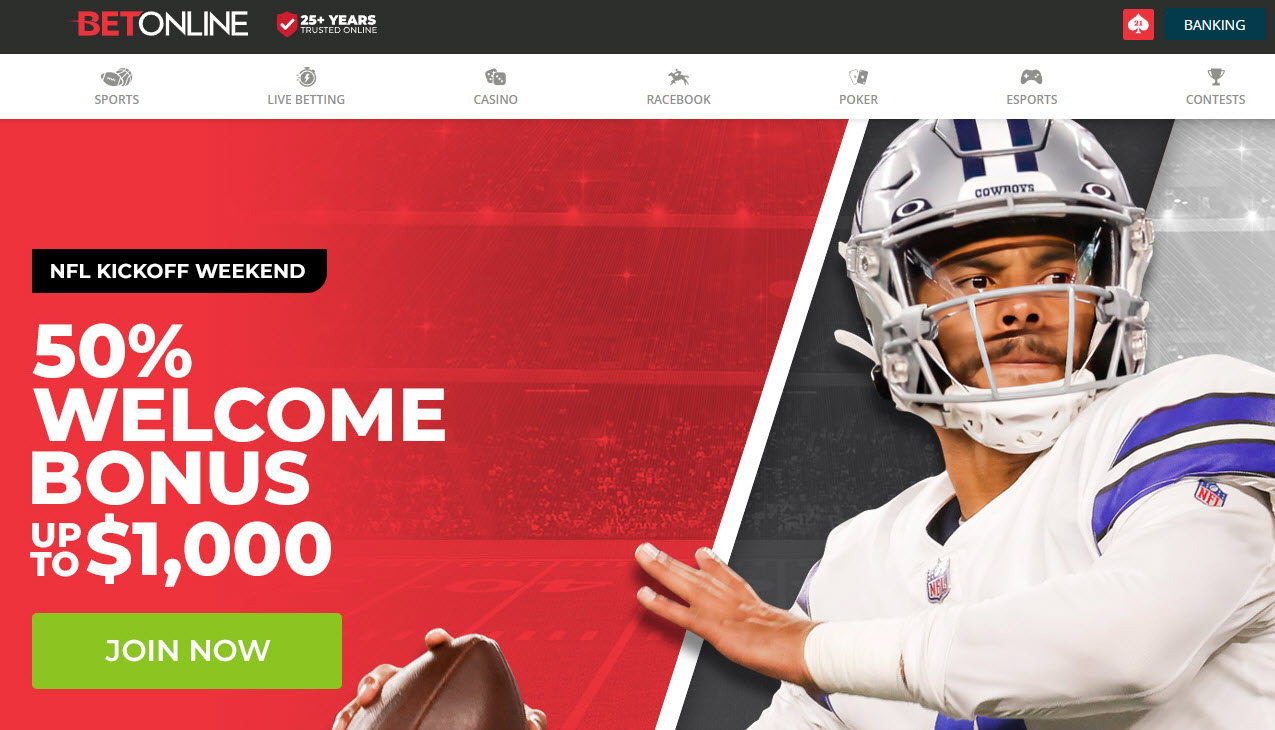 BetOnline is the perfect gambling site for Reno locals and North American citizens, with an all-in-one sportsbook, casino, poker room and racebook. However, there's no denying which area this operator triumphs, and that's with its sports wagering features.
BetOnline is ranked in the top 50 North American sports betting operators based on traffic. With such a wide consumer base, you'll regularly find industry-leading value, as the competition can rarely compete with the odds provided by BetOnline.
Boasting more than twenty years of experience, BetOnline covers all of your favorite sports leagues, including the NFL, NBA, MLB, NHL, PGA, EPL, UFC, NASCAR and many more. The user interface is clean and simple to navigate whether you're using a desktop or mobile device, and with a matched bonus of up to $1,000, newcomers can build from a helping hand with their bankroll.
Many payment options can be found, including debit/credit cards and cryptocurrency. Betting limits are reasonably high, and the overall betting value is also located inside the live betting markets alongside the excellently priced pre-game odds.
Pros
A great welcome bonus of up to $1,000
A huge variety of sports betting markets
Simple-to-navigate-interface
High betting limits
A top-class casino, racebook and poker rooms available
Cons
Fees on specific withdrawal options
No demo versions on casino games
2. Bovada: Diverse Live Betting Markets & Live Streaming Sports Events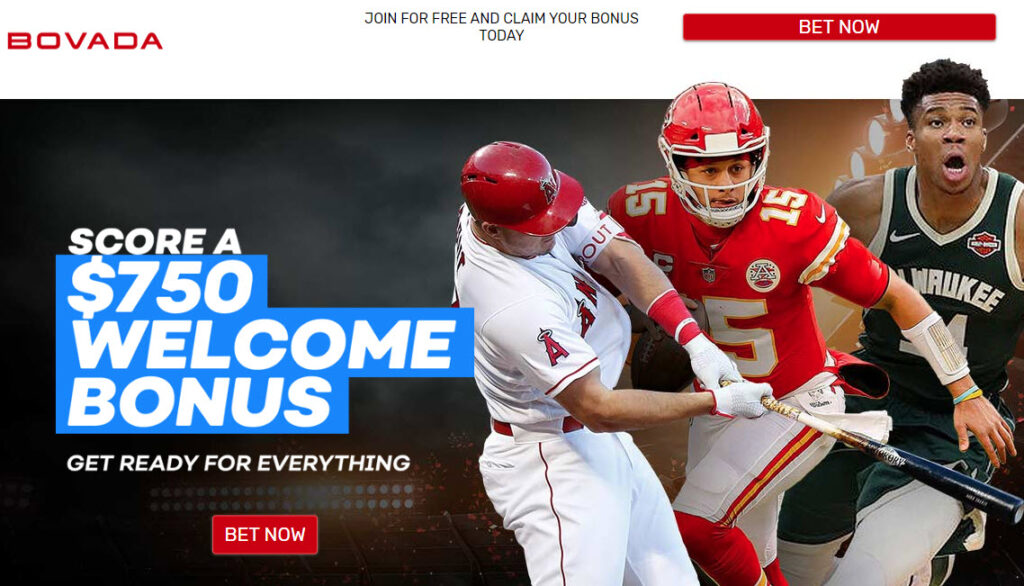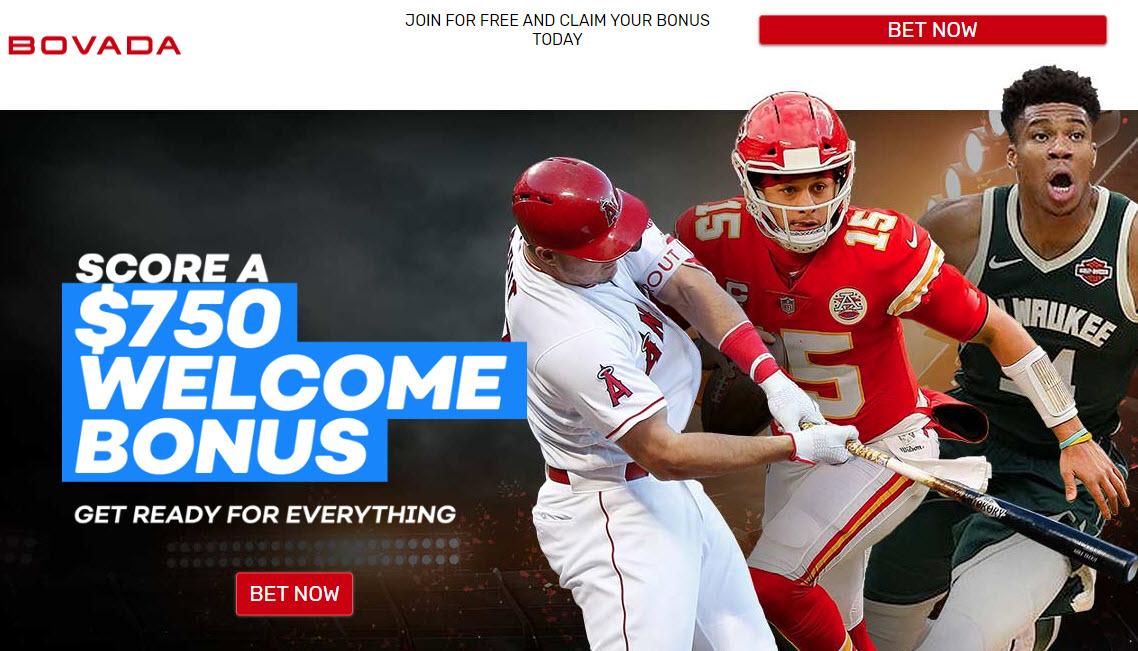 Discover deep betting markets for all of the major sports leagues at Bovada. Fans of the NFL, NHL, MLB, NCAA and the NBA can dive straight into the action with hundreds of moneyline, totals, futures and prop bets available. Bovada doesn't limit itself to national sports, as it also finds more excitement in popular international markets such as the English Premier League and more.
Bovada excels at providing live wagers, so you never miss out on the action, as you'll find thousands of live betting markets that can stream specific events directly from your sportsbook. With additional sports betting tools such as betting guides and the prop builder.
New arrivals can reap the rewards with a matched deposit bonus. Cryptocurrency is supported, and if you've selected this banking option, expect a 75% matched deposit bonus of up to $750. This bonus doesn't seem as high as some competitors, but the small rollover requirement makes it one of Reno's most lucrative sign-up bonuses.
Pros
Extensive live betting market
Live streaming available
Betting guides & prop builder tools

Excellent horse betting platform
Cons
Credit card deposits have higher fees than some rivals
Betting lines are released later than at other sites
3. BetAnySports: A Top-Tier Sportsbook with a Huge Library of Sports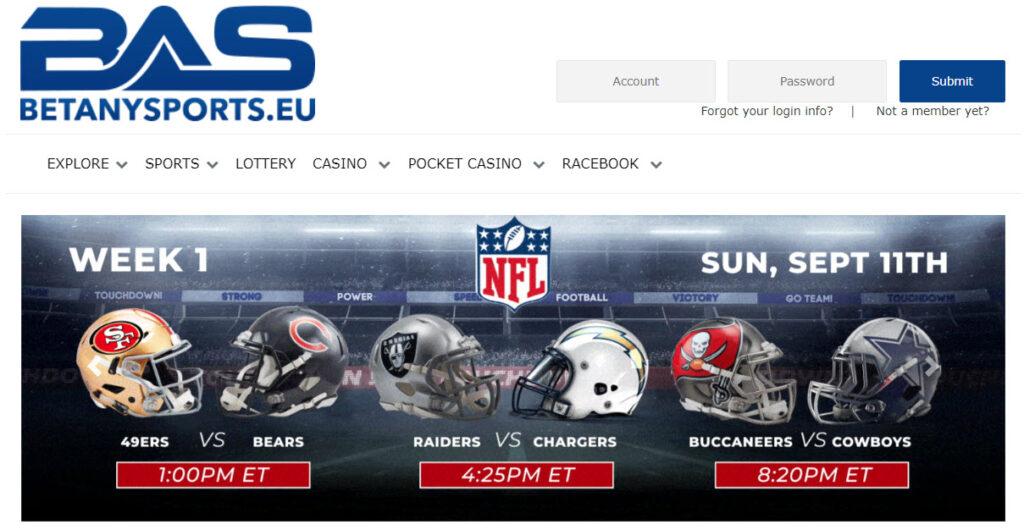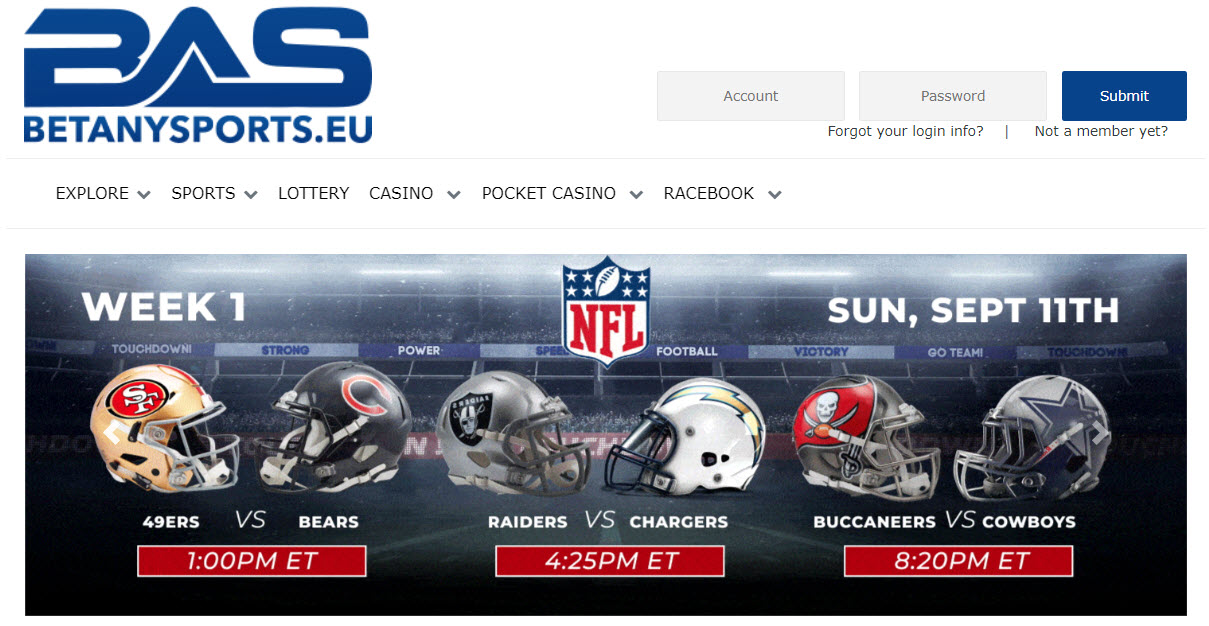 You shouldn't be surprised that BetAnySports delivers betting markets on almost every sport. This operator truly lives up to its branding, and whether you're looking for major U.S. league or lesser-known sports, BAS can supplement your needs. A huge variety of sports betting markets include football, basketball, hockey, baseball, soccer, MMA, golf, tennis, motorsports, and much more.
Reno sports bettors love a pre-game moneyline, however, extend your handicapping range and test your skills with the wealth of total, futures, and prop markets available at BetAnySports. Not forgetting the generous help of live betting markets, where players can enjoy sporting action in real time. With a site presenting a simple interface optimized for mobile use, bettors can enjoy the extensive range of sports betting markets in Reno from any mobile device.
BAS provides prop builder tools, reduced juice betting lines on spread and totals (as low as -105), and some of the best prices for prop wagers. These factors make it an excellent choice for long-term bettors looking to build a steady bankroll.
Unique sports betting features such as the prop betting tool can rival sites like Bovada, and with reduced juice betting lines, sports bettors can lift their long-term betting value on spreads/totals that can provide boosted value as good as -105. Extending its overall betting value, BAS also offers some of the best prop betting odds in Nevada.
Pros
Reduced juice as low as -105
Competitive prop betting odds
Huge range of sports betting markets
Live betting markets
Cons
Welcome bonuses could be higher
No live streaming
4. Bookmaker: One of the Most Experienced & Respected Sportsbooks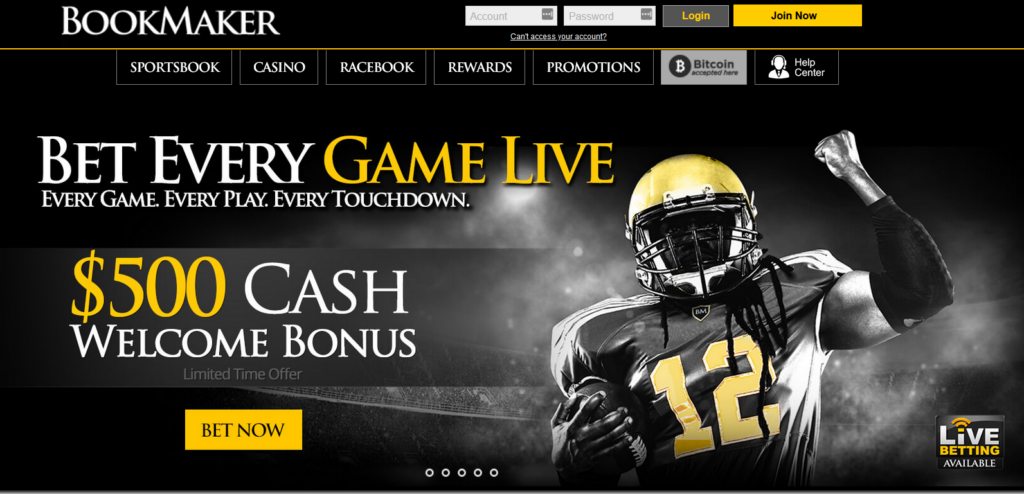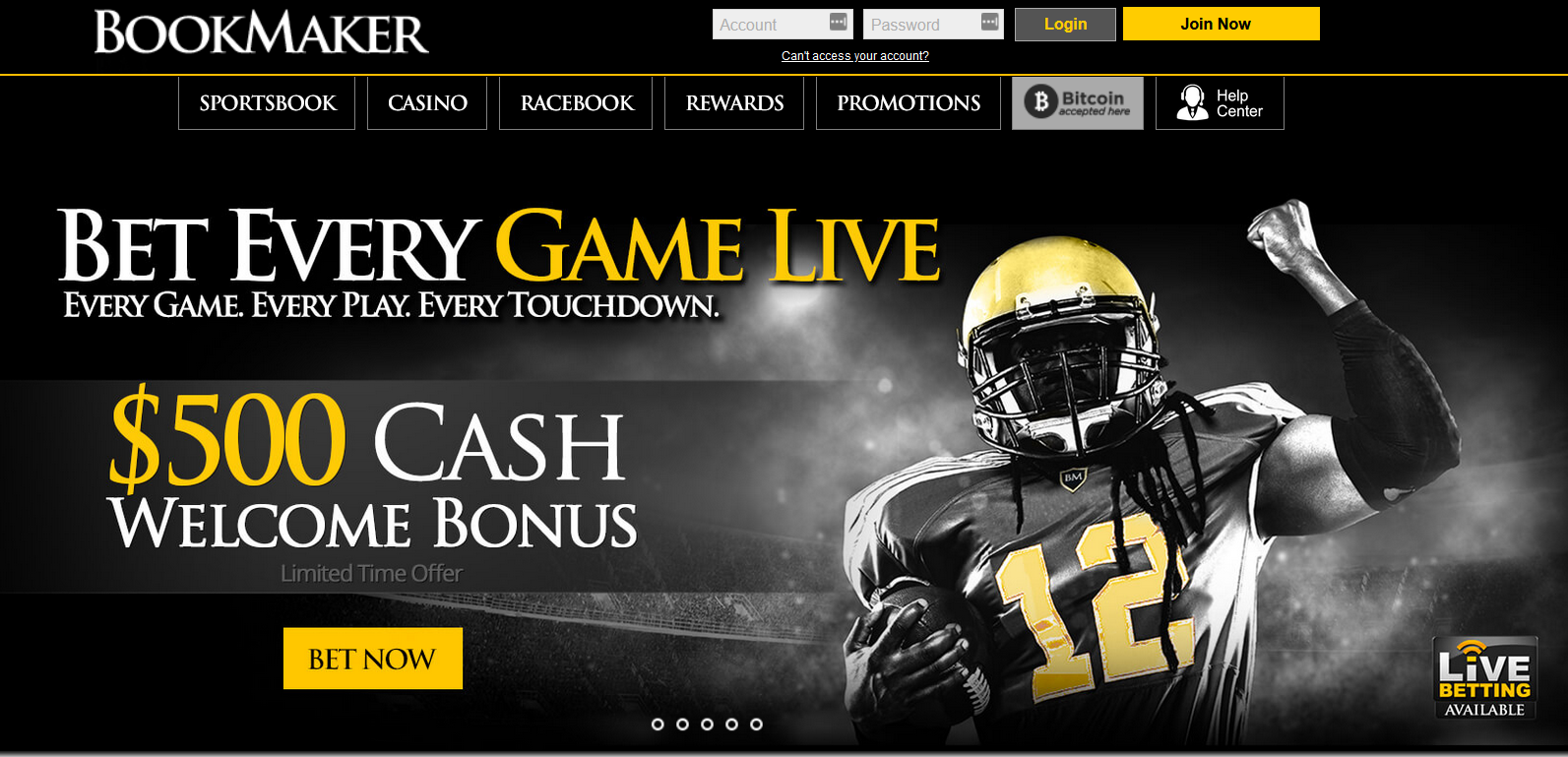 Good luck finding a top-rated Reno sports betting site with more experience in the game than Bookmaker.eu. With a reputation dating back to the eighties, this operator was one of the first online sportsbooks in North America and has garnered a reputation most competitors can't match.
Bookmaker has stood by a no-ban policy on winning bettors, making it the only sportsbook that doesn't limit, suspend or remove the accounts of long-term winners and professional handicappers. Furthermore, they're an industry leader regarding early released lines and because of this, Bookmaker houses a plethora of sharp bettors and professionals.
The aforementioned factors do enough to position Bookmaker as a unique operator that stands separately among the crowded online betting space. But with competitive odds, high betting limits and a wide range of sports to wager on for good measure, they aren't a one-trick pony, and it would take a lot to knock them off our top-rated Reno sportsbook list.
Pros
The home of sharps & pro bettors
High betting limits
Earliest released odds
Provides RTP info on all casino gambling games
Cons
The mobile site interface could receive some attention
Welcome bonuses could be higher
5. Heritage Sports: Consistently Delivers Industry-Leading Sports Betting Odds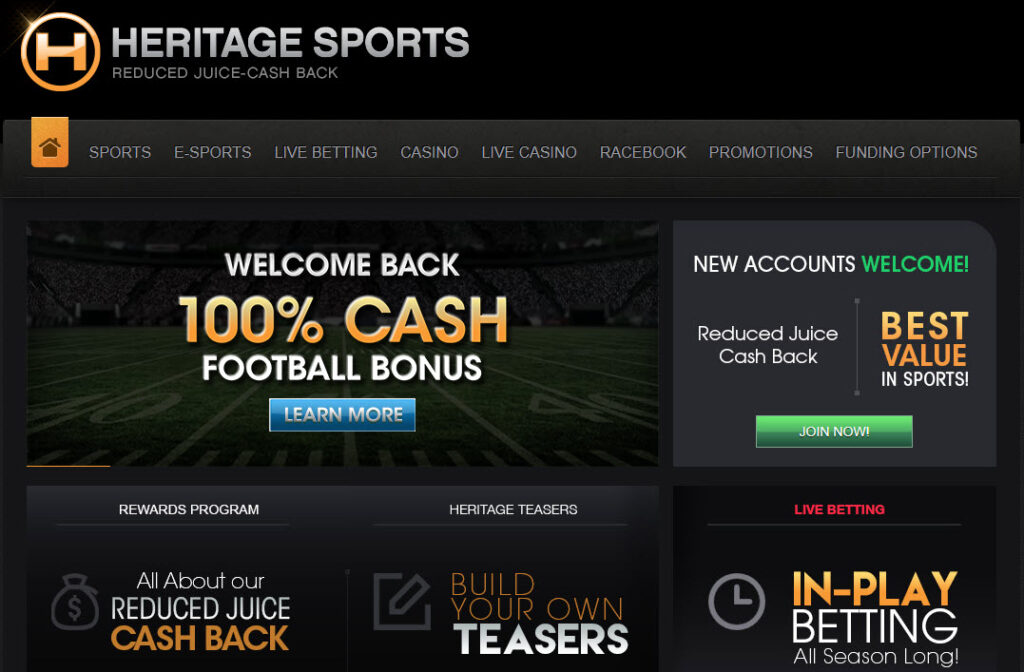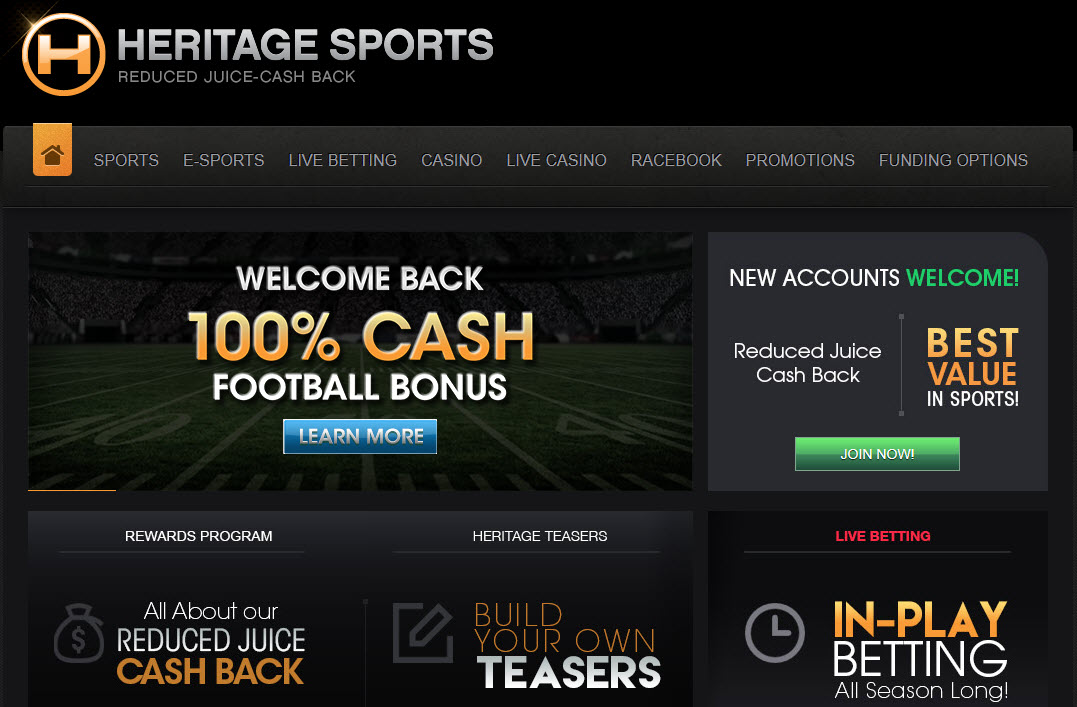 While they aren't as experienced as Bookmaker, Heritage Sports isn't far behind. And for Reno sports betting seeking the best value, Heritage Sports is a must-have sportsbook in your bookmarks as the operator is regularly found providing some of the best-priced odds in the business.
Variety is diverse at Heritage Sports, and bettors won't ever struggle to find their sport of choice. Alongside its highly competitive odds, you can find rebates, multiple banking methods, great prop and in-game betting market prices, an optimized site for mobile use and a simple interface that even the most inexperienced online bettors can easily navigate.
The welcome bonus at Heritage Sports isn't high as some rivals, but returning customers will receive loyalty rewards and regular promotions are on offer. If you've placed your sports wagers but want extra skin in the game, take advantage of the excellent horse racing betting odds or the extensive casino with slots and table games.
Pros
Reduced juice and early lines on popular markets
High-quality sportsbook, racebook and casino
Small rollover requirements on bonuses
VIP loyalty program
Cons
The website interface is outdated compared to some rival sites
Welcome bonuses could be higher
Gambling Laws in Reno – Which forms of gambling are regulated in Nevada?
The sports betting and gambling laws in Reno follow the regulations laid out by Nevada state. As the gambling mecca, all forms of sports wagering and online sports betting are completely legalized in Reno.
Nevada regulation hasn't shifted much over the years, especially compared to other states. When the federal PASPA ban caused a nationwide halt on sports wagering, Nevada was one of the lone areas that fell under the grandfather clause – meaning it was exempt. Because of this, sports betting has been a constant in Reno for the previous 70+ years.
There are more than 20 casinos in Reno, and around 85% of these locations have some kind of sportsbook operation. Reno residents can use 15 land-based sportsbooks and an even bigger selection of offshore sportsbooks – like those recommended in this guide.
Timeline of Gambling in Reno
Sports wagering in Reno has a long history. It's one of the city's favorite pastimes and is still very present to this day. Here's a short timeline of the sports betting industry in Reno:
2019: Nevada sportsbooks are permitted to operate in Reno and provide mobile sports betting. All new customers must register in person to activate their online accounts and start using the sports betting app.
2000: Reno shifted from a gambling-only location, focussing on outdoor activities throughout the city. It became an outdoor and gaming destination, and its diversity allowed it to separate itself from areas like Atlantic City.
1970s: The land-based casino industry in Reno began to boom, and most of these establishments implemented sports betting kiosks into their buildings.
1965: The GMA (Gaming Industry Association) was launched in Reno.
1950: Gambling taxes raised from 3 to 5%
1949: Sports betting was legalized in Reno.
Sports Betting Rules in Reno
As a forward-thinking, gambling-friendly city, the relaxed rules in Reno rarely present many issues for avid sports bettors. However, if you're unsure of the basic rules that sports betting operators in the city have to follow, we've listed some of the regulations for sports betting in Reno, NV.
Legal Gambling Age
Sports wagering and gambling of all forms present a legal gambling age of 21. Opening an online account requires proof of age, and physical sportsbooks won't accept wagers without a valid form of identification.
Opening Times & Limits
Opening times vary for Reno sportsbooks, but these times are set by the state, not the sports betting operators, with an average closing time of 9/10 pm.
Rules on Betting Events & Services
There are some specific rules involving the gambling types that Reno sports betting operators can offer. This applies to betting operators inside Nevada; however, if you're playing with an offshore sportsbook there is an obvious advantage as those strict rules aren't applicable, and the overall value is more noteworthy.
Accepted Banking Methods at Reno Sportsbooks
Retail sportsbooks in Reno are limited regarding their banking methods. Traditional methods like cash and credit/debit cards are regularly accepted. However, modern-day payment methods are more often found with offshore Reno sportsbooks like those in this guide.
Transactions for sports betting with offshore operators include all the traditional methods and several others, such as crypto banking options, eWallets and more.
FAQs – Online & In-Person Sports Betting in Reno
Can you bet on sports in Reno?
Yes, sports betting was legalized in Reno, NV, in 1949. Nevada was exempt from PASPA (the federal ban on sports wagering) – thus making it the longest-standing area in the United States where sports betting has consistently remained legal.
Where can I bet in Reno?
With 20 brick-and-mortar casinos and 15 sportsbook locations, Reno locals and visitors have a wide range of betting locations. Online sports betting enthusiasts can pick from a huge range of sites, including top-ranked sites such as BetOnline, Bovada, Bookmaker, BetAnySports and Heritage Sports.
How many sportsbooks are in Reno?
There are 15 retail sportsbooks in Reno. A wide range of sportsbook websites is available to Reno residents, including the top-10 ranked offshore operators mentioned in this guide.
What app can I use to make sports bets in Nevada?
Our team of experts recommends BetOnline, Bovada, Bookmaker, Heritage Sports or BetAnySports as the best online sports betting apps in Nevada.
What is the best sportsbook in Reno, Nevada?
William Hill presents some of the best land-based sportsbooks in Reno. However, regarding online services, BetOnline & Bovada are the two best online sportsbooks in Reno – as recommended by our expert Bookmaker reviewers.
A sports betting bill in North Carolina, which had not made any progress for almost two months, will likely be discussed and possibly voted on by the entire Senate this week. Earlier this week, the Senate Committee on Commerce and Insurance reviewed the sports betting bill and gave it a positive assessment, recommending it to

---