Online Gambling in Kentucky – Legal at KY Gambling Sites?
Shawn West has been involved with college basketball, NFL and college football and MLB since he left his job as bank vice president two decades ago. He lives in North Carolina with his wife, children, two dachshunds and a variety of turtles.
Kentucky is home to what is not only the most famous horse race but also one of the most gambled-on events of every year—the Kentucky Derby. Despite that, the state has not been hospitable to most forms of gambling.

Outside of horse racing, which is legal to bet on in person and online, Kentucky outlaws companies and organizations based in the state from offering most other types of gambling. As you can imagine, that would naturally result in there being no land-based casinos in the state, including tribal casinos. That means that Kentuckians have two choices for their gambling: They can make a short drive to neighboring states like Ohio, Tennessee and West Virginia which have all legalized some forms of gambling. Or they can go online and make use of the offshore sportsbooks rated in this guide to Kentucky sports betting sites.
These offshore sites are not subject to Kentucky state law or U.S. Federal regulations on gambling. Because of that, these sites offer Kentuckians the opportunity to wager real money on professional sports teams and collegiate teams; they also feature online casino gambling with a vast range of casino games including poker.
But there are dozens and dozens of online betting sites out there. Which one should you use? We've set out to help you answer that question. Our blue ribbon panel of experts looked at more than 100 offshore gambling sites, evaluating them in several different areas. They then compiled a top 10 list of the best online gambling sites in the state. The top 10 online sports betting sites have a wide variety of gambling options, from sportsbooks to racebooks, online casino games and online poker rooms.
All the sites on our list are well established, with years of experience—and most of them more than a decade—and have developed reputations for being trustworthy, dependable and safe.
We then go into detail on each of the top 10 offshore sportsbooks, listing the pros and cons to explain why they finished where they did on the list. We'll also look at the state of gambling regulations in Kentucky—what's legal and what might change in the future.
Kentucky Betting Guides
If you're a Kentuckian who is new to betting and you want to test the element of chance with your favorite games, our team has you covered. Below we have assembled several guides on online casino sites, poker sites, sports betting in Kentucky and more. 
Best Kentucky Online Gambling Sites 2023
Without any further ado, here are the top 10 online betting sites in Kentucky, according to our team of gambling experts.
Each of these online sportsbooks is known for treating customers fairly and providing an excellent gambling experience. They offer a wide variety of betting markets including teasers, props and live betting on sports, as well as casino games, live dealer games, poker and racebooks.
Each of the gambling sites in our top 10 is located offshore. That means they are not subject to U.S. Federal law and state gambling regulations. Even though online gambling may not be legal for companies inside the state, there's no prohibiting these offshore sportsbooks from offering their services to Kentucky residents. They've been in operation for years, and they've each built spotless reputations. 
The Best Kentucky Sportsbooks Reviewed
All of the online sportsbooks in our top 10 offer great gambling experiences to all users, so the site that's right for you depends on what you prefer and the factors that are most important to you. To help you find the right match for your needs, we offer a detailed look at each site.   
1. Bookmaker: Top Overall Online Gambling Site in KY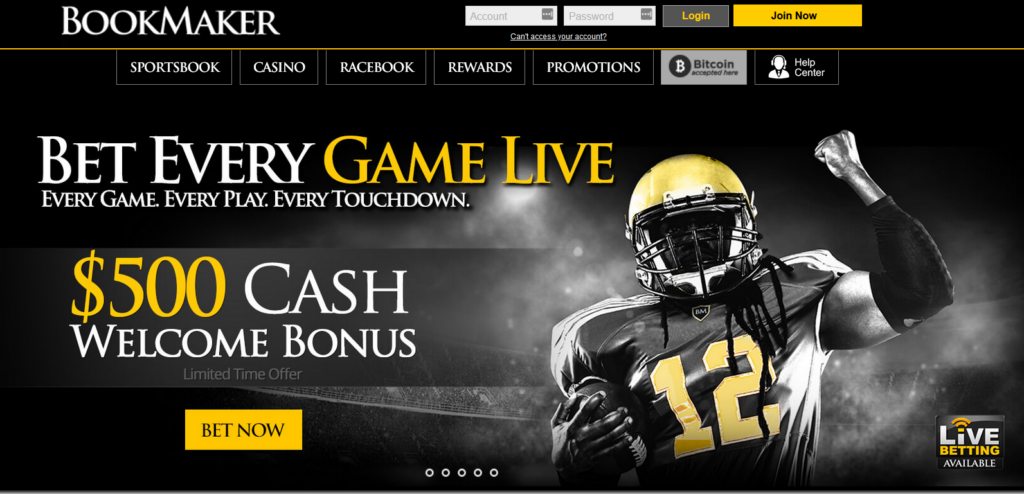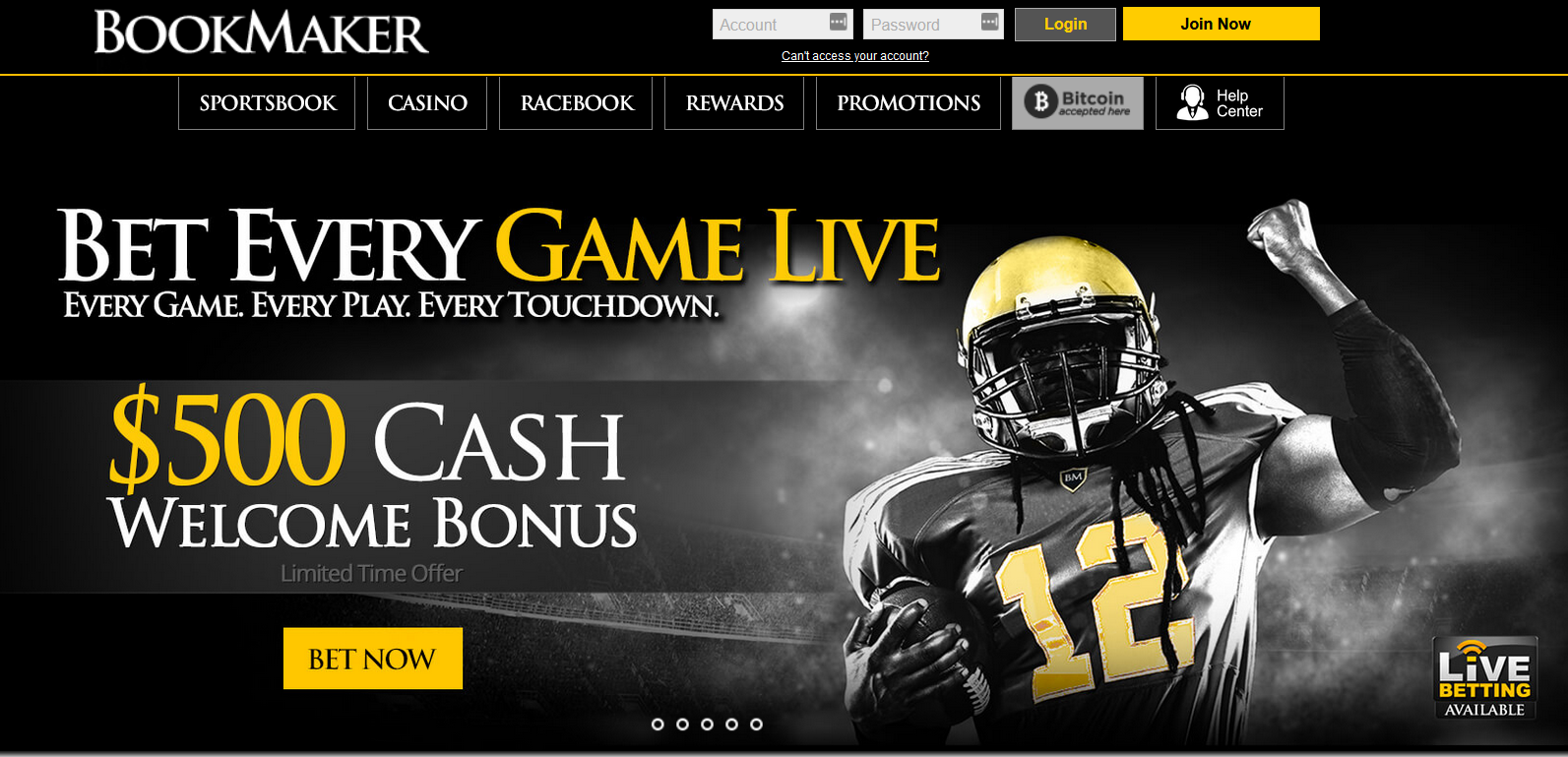 Bookmaker took home the top spot in our rankings and is the choice for the best all-around online betting site in Kentucky. From professionals to first-time gamblers, everyone will find a reason to feel comfortable at Bookmaker, which prides itself on catering to bettors of all levels.  
High rollers will come to Bookmaker for the highest betting limits in Kentucky, as well as the fact that Bookmaker is one of the first sites in the state to post betting lines and odds.
Bookmaker also has extremely low minimum bets and straightforward, easy-to-use software that will help rookie gamblers find their footing and test the waters with small bets to get started.  
Bookmaker offers a nice portfolio of promos and its loyalty program is one of the best in the state, allowing regular bettors to earn bonuses and other perks.   
The only complaint is that Bookmaker doesn't have a live online poker room. However, its online casino has a large number of different games to play—including several variations of video poker. The mobile betting experience on your phone or tablet is equivalent to using the full site.
Pros: 
The first site to release lines and odds
Gamblers of all levels will find something to like
Loyalty program and bonuses are generous
Limits are high and minimum bets are low 
Cons: 
Professional gamblers aren't allowed to use the loyalty program 
Doesn't have an online poker room
2. Bovada: Full Casino Experience With Massive Range of Options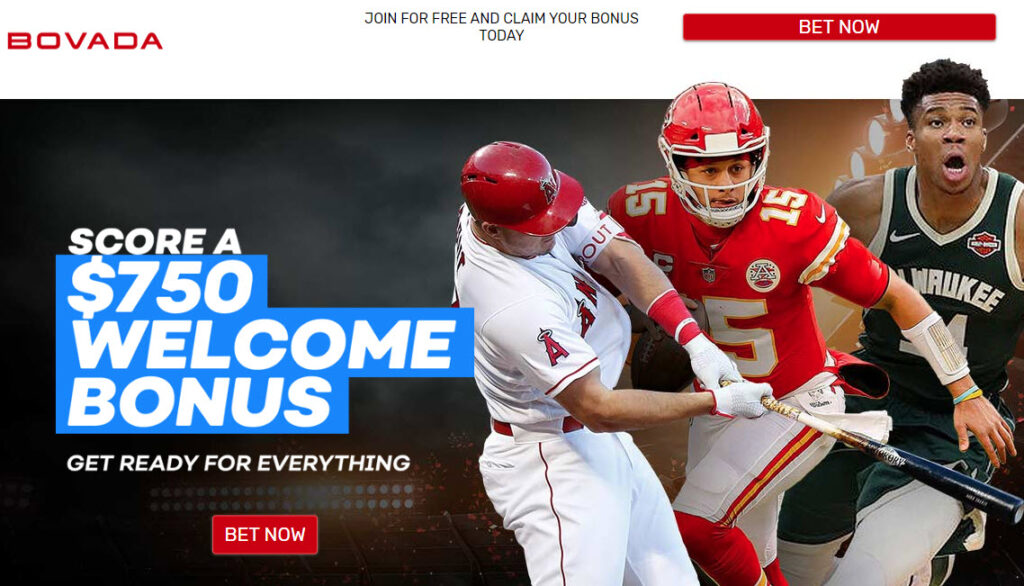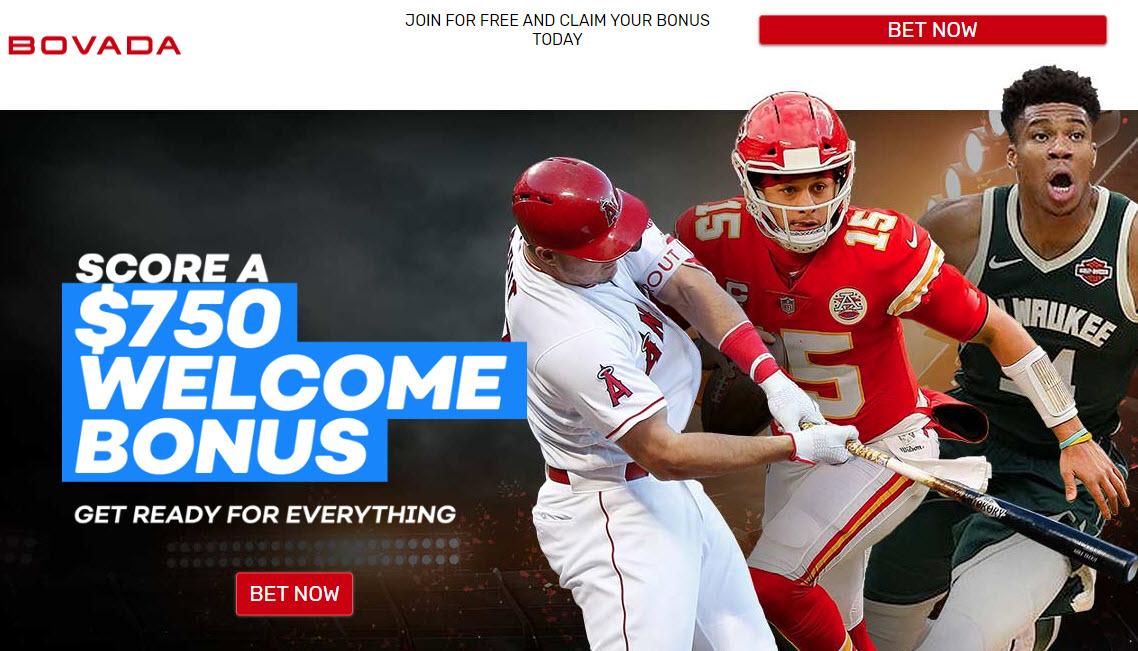 Bovada might be the most popular online betting site. It certainly has a loyal cult following, thanks to its outstanding overall user experience. Bovada offers the widest variety of betting options in Kentucky, and each category is among the best around. Bovada has a racebook, one of the best sportsbooks in Kentucky, a huge selection of online casino games, and it's home to America's busiest poker room.
The sportsbook has a dazzling array of prop betting options, including some that are so low risk, you're almost guaranteed to record a few wins to get you started. They also have some novelty betting markets, like politics, entertainment and religion, as well as virtual camel racing.
Bovada's user interface is also one of the best, giving customers a smooth, slick environment that's easy to navigate while looking nice. And the mobile platform is our choice for the best in Kentucky.
Bovada offers extremely generous welcome bonuses, although they have high rollover requirements.
Pros: 
More prop bet options than anyone else 
Busiest poker room in the country  
Mobile platform is stylish and easy to use
Large online casino with wide range of games 
Cons: 
Limits aren't as high as other sites
Slow to release lines and odds compared to competitors
3. BetOnline: Quickest Payouts in Kentucky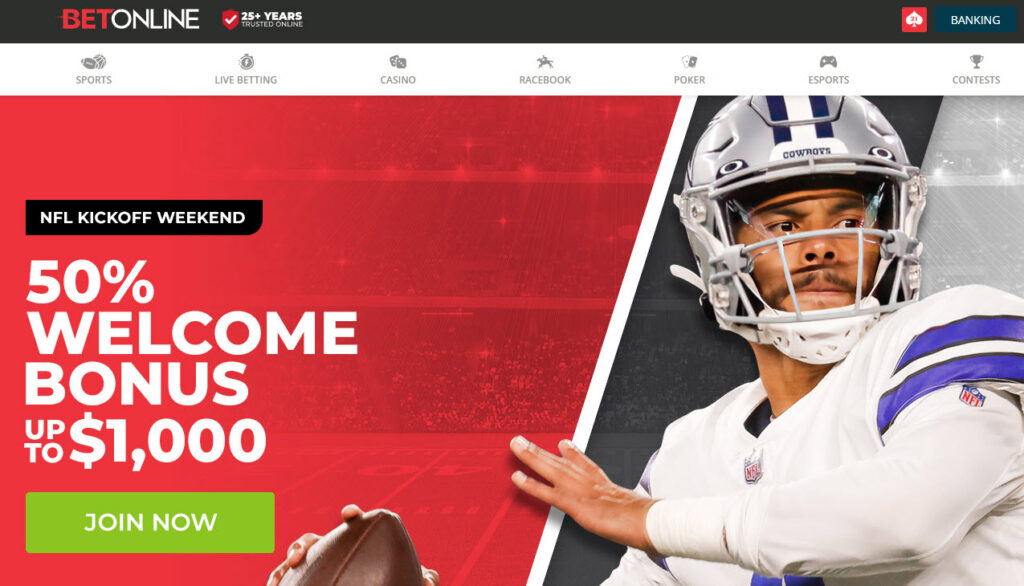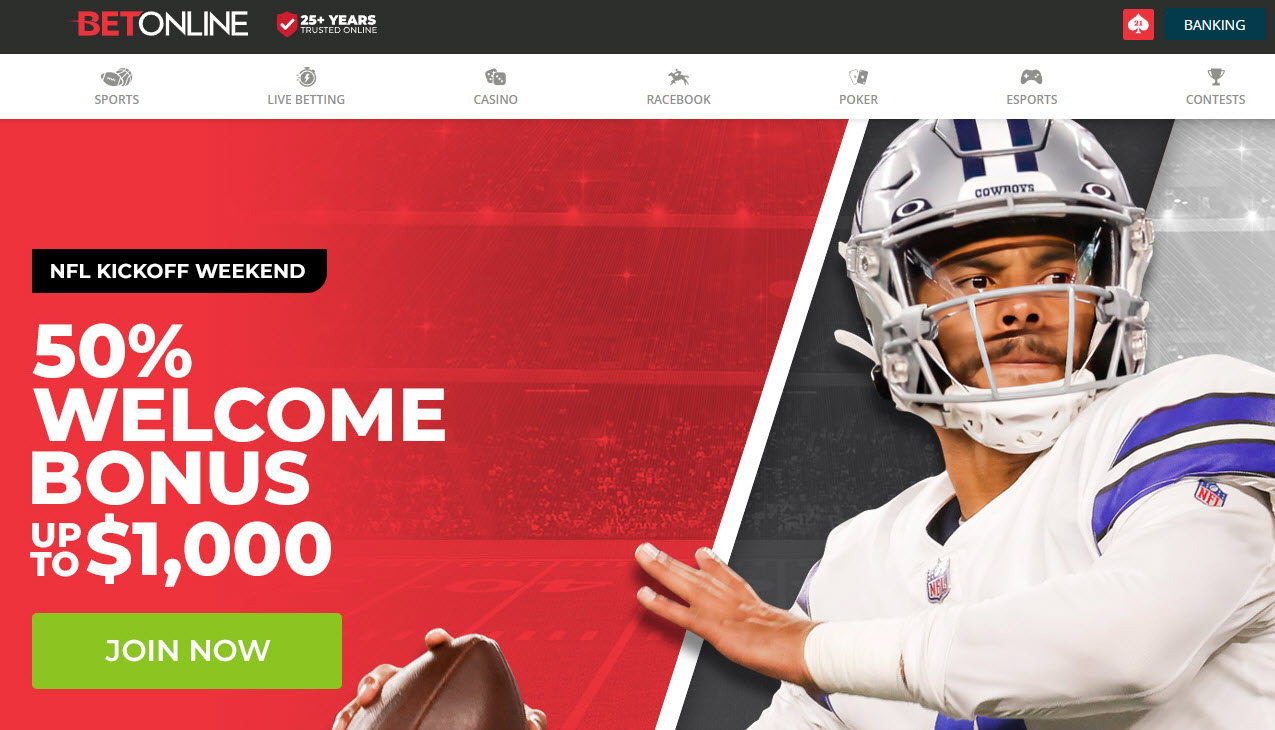 BetOnline is another site that is one size fits all when it comes to different levels of gamblers. It caters to both experienced near-professional gamblers and brand-new first-time bettors. The veterans will appreciate the high betting limits and betting odds that are perhaps the most favorable in Kentucky, including opinionated lines on many sporting events.
Newcomers will come for the user interface, which is simple to navigate. They'll also enjoy all the different betting options that BetOnline offers, including more novelty markets than other sites, allowing you to bet on show business awards shows, politics and other non-sports events.  
BetOnline also has the quickest payouts in Kentucky, meaning you won't get a headache when you try to withdraw your money. There are no surprise fees or unnecessary delays.
BetOnline also has a professional customer service department that's always available with short hold times, and the mobile site is exceptional. The site also offers an online casino and the third busiest poker room in the United States, which is completely accessible from your mobile devices.
Pros: 
Sportsbook has some of the best lines and odds around 
Best place for quick payouts in Kentucky
High betting limits 
Smooth running software and mobile site 
Cons: 
Charges fees on some withdrawals
Some poker players are not satisfied with the online poker room
4. Heritage Sports: Great for Live Gambling in KY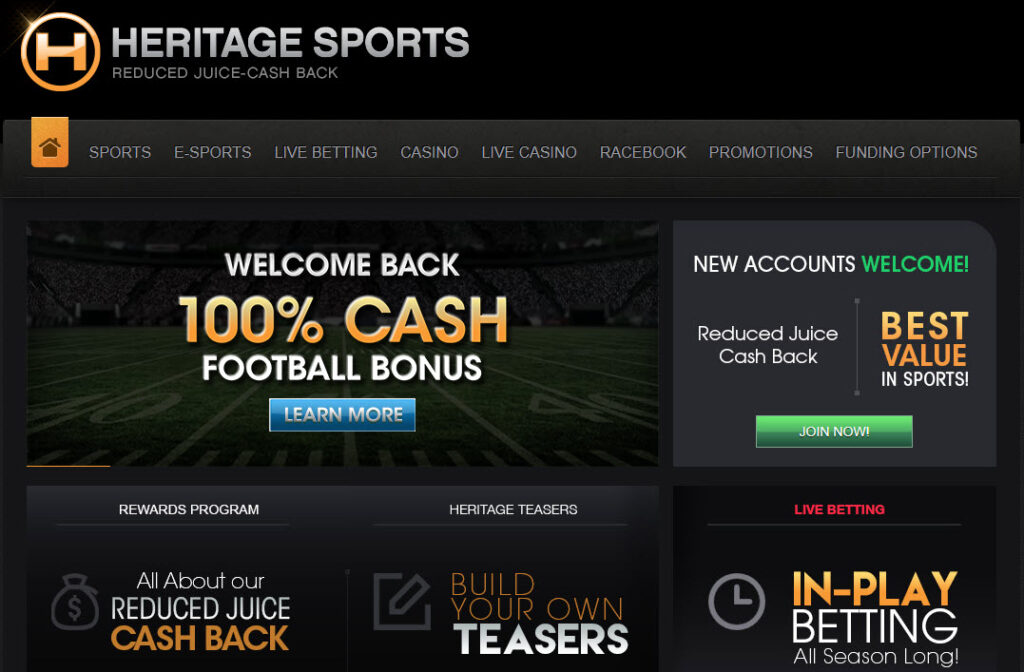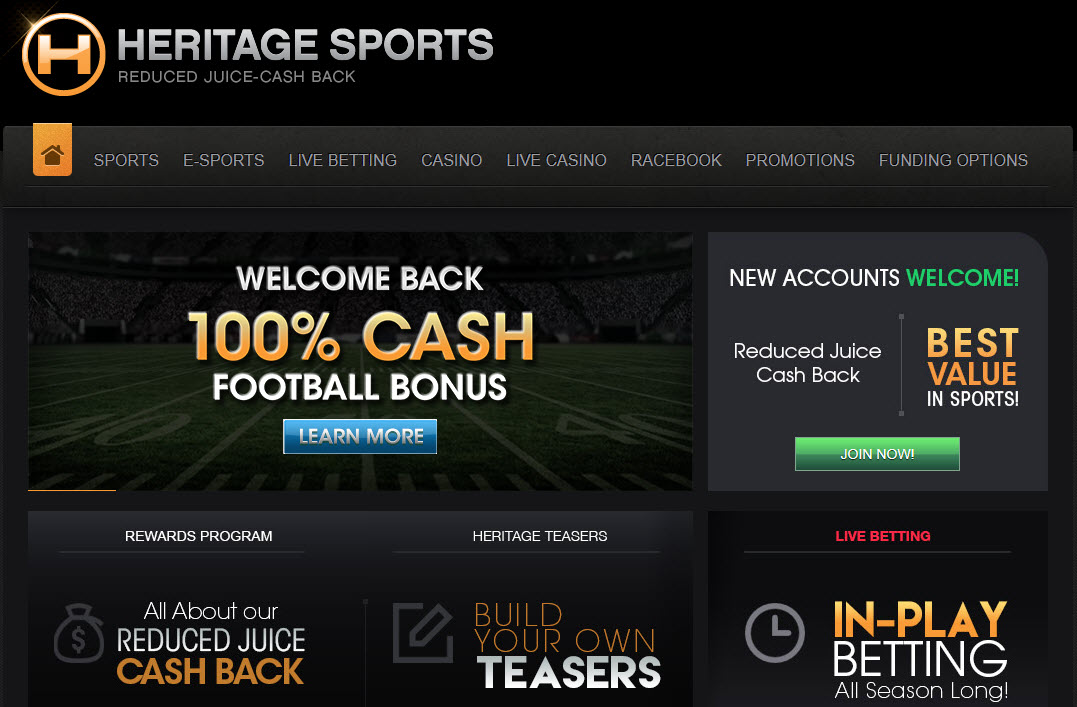 Heritage Sports got its start as an invite-only gambling site. It's now opened its services up to anyone who wants to join, but it still features a high-level VIP experience for gamblers on the site. It has a high-quality sportsbook, as well as a racebook, online casino and a section that lets you bet on esports. There are also novelty markets like entertainment and religious betting (for instance, on who will be the next pope).   
Heritage Sports was also one of the first sites to allow customers to bet on sporting events that are in progress. Now known as live betting, it's one of the fastest-growing trends in sports gambling, and Heritage Sports is still the best provider of live betting in Kentucky. Its live betting interface loads pages fast, is very responsive and easy to navigate, allowing you to find and place your bets quickly. This is important when you're betting on an in-progress game.
Their online casino features several versions of online slot games and other casino games, both in video form and in a live dealer section. It is optimized for mobile betting, meaning you'll get the same casino experience on your phone or tablet as you do on Heritage's full website on a computer.
Heritage Sports also offers cash-back rebates to customers and has a number of different welcome bonus promotions to choose from. They are known for paying out in full, without delays, and if you have any questions or concerns, their VIP treatment of gamblers extends to their customer service department as well.    
Pros: 
Best for live betting in Kentucky
Cash back rebate program for loyal customers
Outstanding sportsbook with reduced juice lines
Payouts are fast and in full 
Cons: 
Welcome bonuses aren't as big as other online sportsbooks
No live online poker room 
5. BetAnySports: Lowest House Edge in KY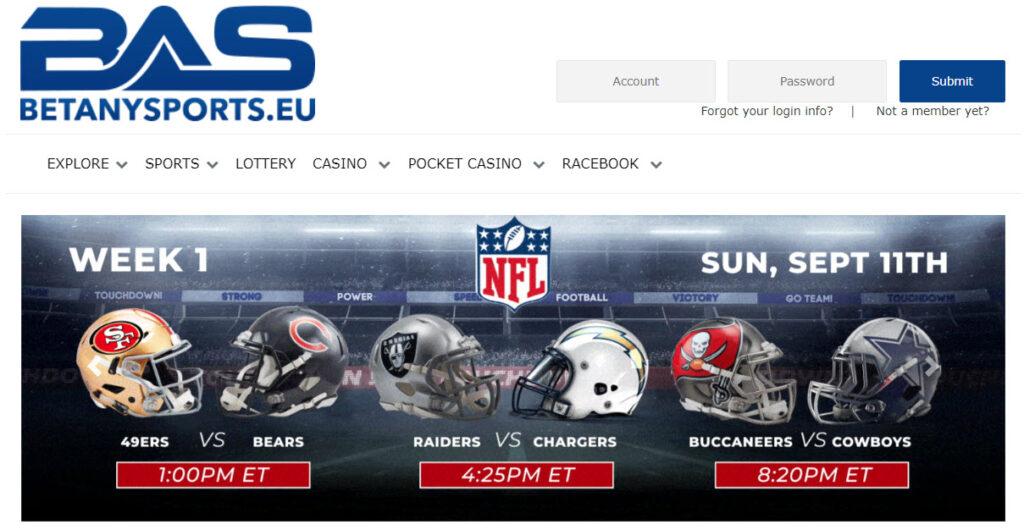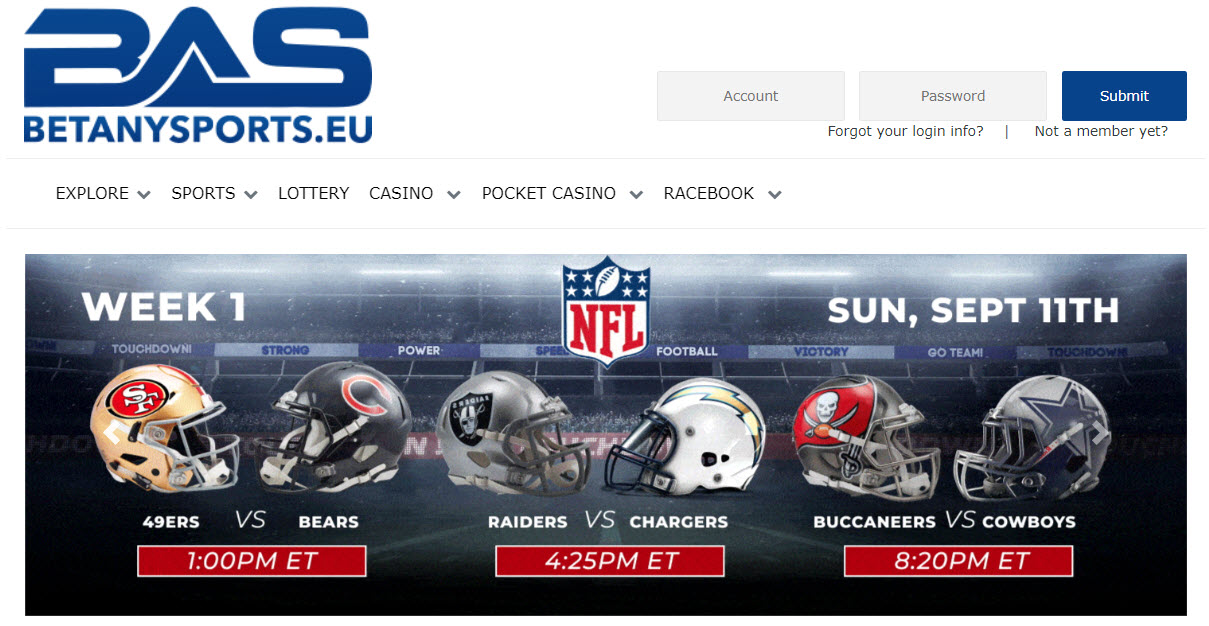 BetAnySports is known as the online sports betting site in Kentucky that gives bettors the most value. The site does so by having the lowest house edge of any of the offshore books.
The house edge is what makes gambling providers their money. If you add up the odds on a sports bet, you'll see that they don't quite equal 100%. The difference is what assures the house of making a profit.
BetAnySports has a house edge, but theirs is smaller than anywhere else, meaning that their odds come closer to even than anyone else's. In other words, it's easier for you to beat their odds and come away with a profit than it is at other sites.
BetAnySports does this by offering favorable lines in its sportsbook, as well as the best reduced juice in Kentucky.  
The industry standard is to offer -110 odds on either side of a point spread or over/under total, but BetAnySports sets their odds at -105 on both sides of the cutoff. That essentially cuts their house edge in half and means that you're losing a little less when you miss and winning a little more when you're right. It's not a lot, but over time, it can be significant.
Despite its name, BetAnySports has more than just its high-value sportsbook. It has a racebook, a lottery section and a casino with several different gaming sections in it.
Since BetAnySports is making less profit on the actual bets, it cuts some overhead elsewhere. Their welcome bonuses are lower than most of their competitors—instead of giving you money upfront, they let you earn it, bet by bet. Their user interface isn't as slick and stylish as other sites, either. It is simple and uncluttered.  
Pros: 
Online casino has several areas with huge range of games
Reduced juice and other sports lines give the best value in Kentucky 
Also has a racebook and lottery section
Live betting platform is uncluttered and easy to use 
Cons: 
Interface isn't as stylish as other sites
Welcome bonuses are not high, relative to the competition
6. BetUS: Biggest Bonuses in Kentucky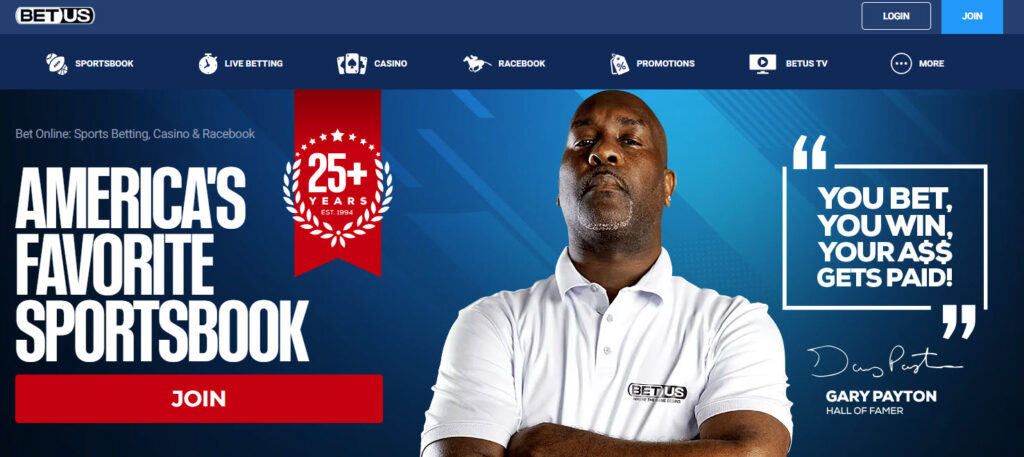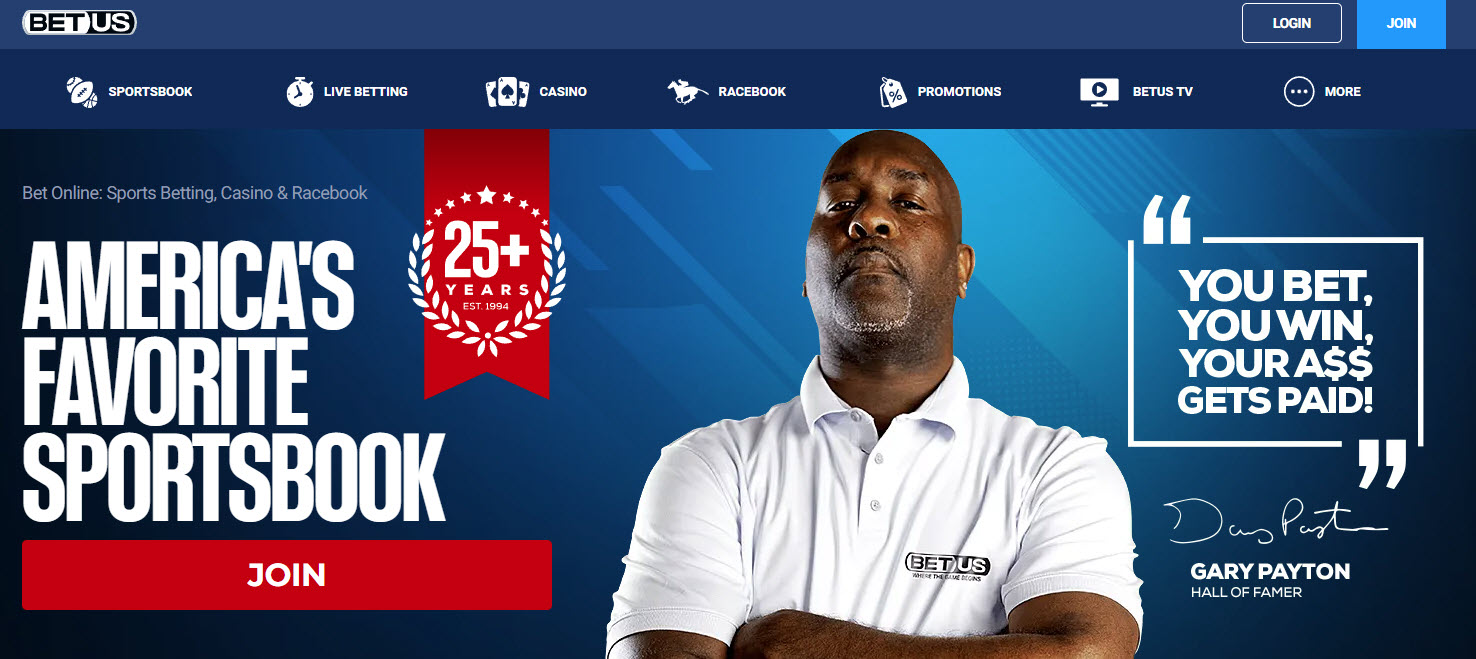 Welcome bonuses are a good way to get started at an online betting site. Basically, you're making money—perhaps even doubling it—before you've even placed a bet. When it comes to getting off to a fast start, no one in Kentucky offers bigger bonuses than BetUS. They don't stop after you sign up for your account, either. Their promotions for loyal customers are also top-notch.
BetUS more than doubles your money with its generous sign-on bonus. They match your first deposit at 125%. So if you deposit $400, your balance immediately jumps to $900. The match is capped at $2,500 at the sportsbook and $625 at the casino. Both of the bonuses have rollover requirements attached. The sportsbook bonus has a 10x rollover, while the casino has 30x.
BetUS also offers promotions to keep current customers betting, including reload bonuses and a VIP program. 
The site also has a creative marketing and social media department. It offers weekly podcasts with celebrity hosts and BetUS TV, which offers video breakdowns of upcoming events.
Pros: 
Welcome bonuses are the largest in Kentucky
Site has personality, including video previews and analysis on BetUS TV and weekly podcasts
Offers racebook, casino games and Esports, including Madden football, as well as sportsbook
Live streaming for many events, particularly in Esports 
Cons: 
Bonuses have rollover requirements of up to 30x
Betting lines and odds are published later than other sites 
7. WagerWeb: Most Dependable Site in Kentucky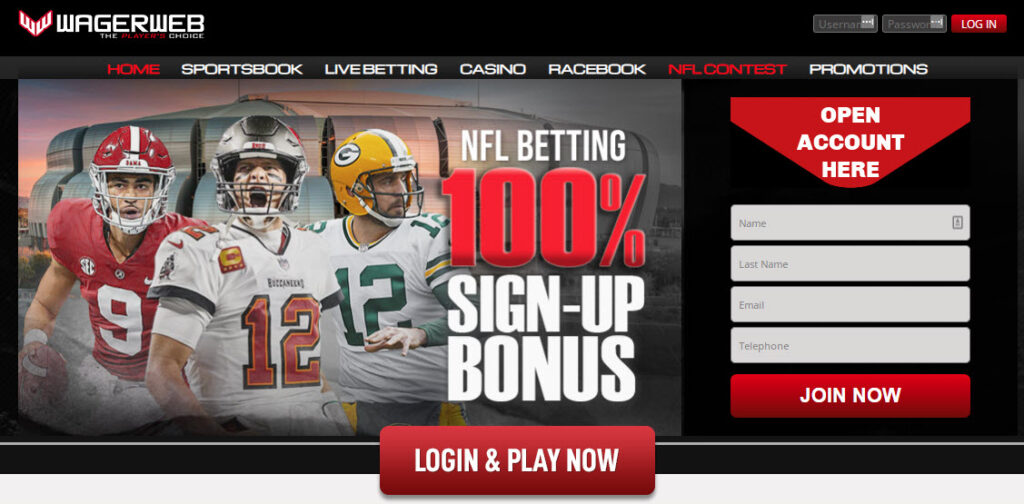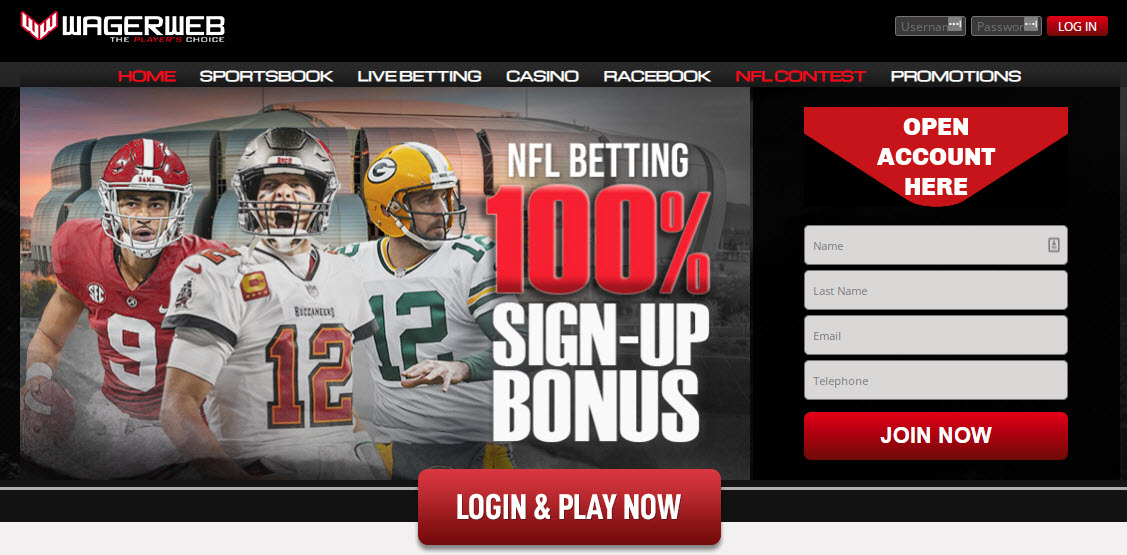 Websites come and go, and when you're sending money to an offshore internet betting site, it can be nerve-wracking. That's why it's important to find someplace that has a long history of being trustworthy and safe. WagerWeb is closing in on its 30th birthday, meaning it's tough to find a place whose reputation has more history behind it. WagerWeb offers a safe, secure betting platform where you can be assured that your money and information will be protected. They also have a reputation for fast payouts in full.  
It is a partner site with Heritage Sports, which is in the top five of our rankings. Many of the things our experts were impressed with at Heritage Sports are also offered by WagerWeb, including 10% cash bonuses, reduced juice lines and low rollover requirements on bonuses.  
WagerWeb has rebate programs for its racebook and online casino. They also have an outstanding sportsbook. Cryptocurrency users will appreciate WagerWeb's payout policy, which offers same-day payouts for users of Bitcoin and other forms of crypto.  
Pros: 
Partners with Heritage Sports and has a similar user experience
Offers high bonuses with low rollovers
30-year history of dependable payouts
Rebate programs for sportsbook, racebook and online casino
Cons: 
Limited to one free withdrawal per month
Betting limits are not as high as at competition 
8. JustBet: Fast and Efficient for Live Betting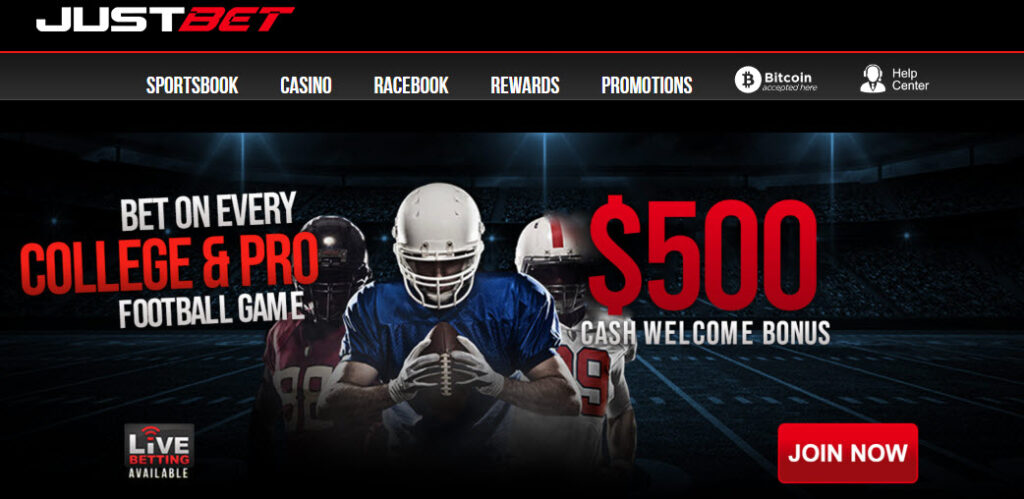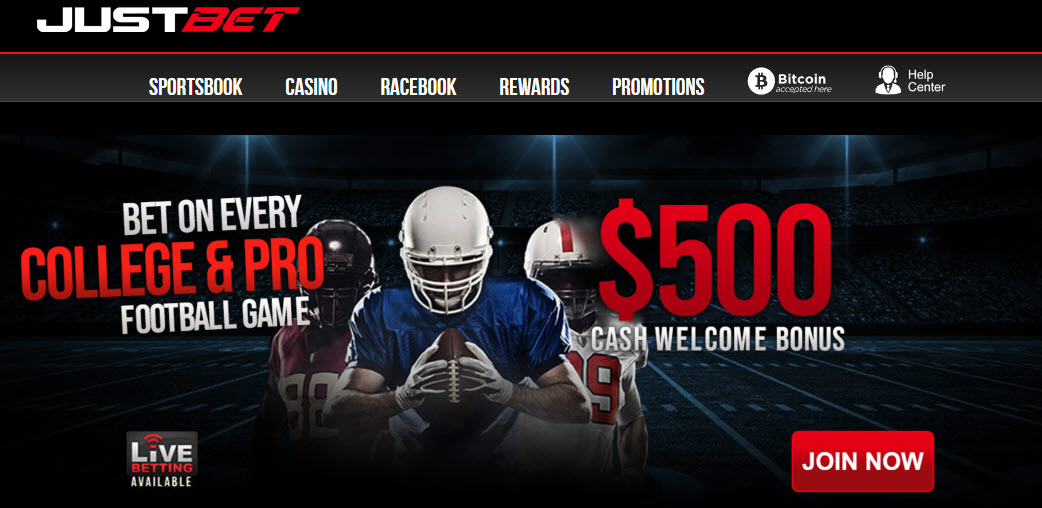 JustBet is an excellent site to use if you're looking to bet on in-progress sporting events. It offers an outstanding live betting interface. Pages load fast and are uncluttered, making them easy to navigate. This is pertinent with a game going on and odds changing on the fly, as time is of the essence in live betting. The bet slip is just as efficient, making sure you don't get slowed down as you're placing your in-progress bets.
While JustBet establishes its own excellent reputation in the live betting section, it also shares many positive attributes with its better-known sister site: Bookmaker.
Our panel of experts put Bookmaker at the top of our 10 best online gambling sites in Kentucky. Like Bookmaker, JustBet offers high limits and low minimum bets and caters to all levels of gambling expertise and experience. The user interface is easy to use, and lines and odds are among the fastest to publish in Kentucky.
JustBet's mobile platform offers a similar experience to the full site for its online casino, racebook and sportsbook. JustBet also offers a welcome bonus of up to $500. 
Pros: 
Fast, efficient live betting platform  
Similar user experience to top-rated Bookmaker  
High limits, early lines 
$500 welcome bonus   
Cons: 
Rollovers attached to bonuses are high
Doesn't offer a live online poker room 
9. Everygame: Best Mobile Casino Games in KY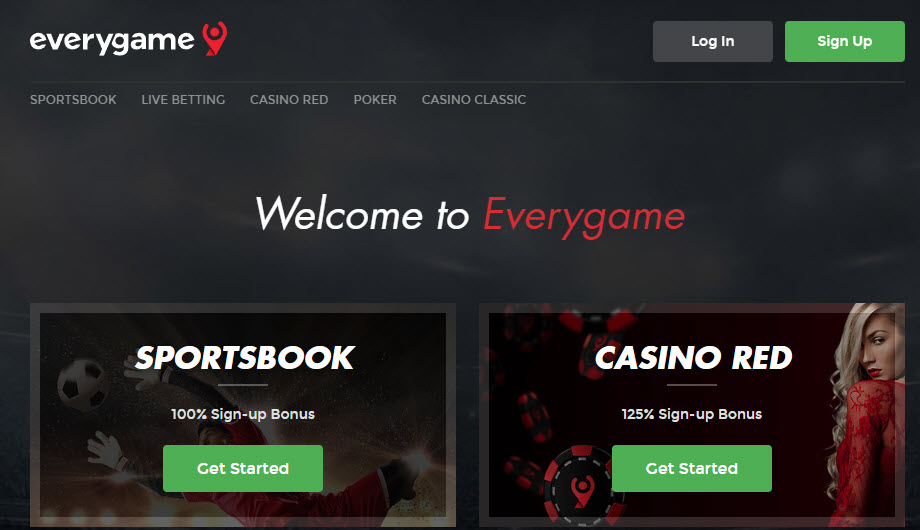 Everygame has the honor of being the oldest gambling website on the internet. You may not recognize the name—that's because it spent most of its life known as Intertops before rebranding, a change that included an extensive site and software upgrade.
That means you're getting the best of the old—a long history of trustworthiness and fair treatment—and new—a high-performing, cutting-edge user interface. Everygame's mobile interface is also slick and user-friendly. You'll get the same gambling experience on a phone or tablet as you do on the main site. That's why our experts named Everygame's mobile casino experience the best one in Kentucky. Everygame offers more casino games than anyone else. They also offer a huge menu of sports betting markets, including games and events from around the world.   
Pros: 
The oldest gambling site has long history of dependability
More games and sports from around the world than anyone else 
Optimized mobile site is the best in Kentucky for casino games
State-of-the-art user interface benefits from recent software upgrade 
Cons: 
Account verification can be frustratingly slow
Bonuses are smaller than competition  
10. GTbets: Weekly Bonuses for Loyal Customers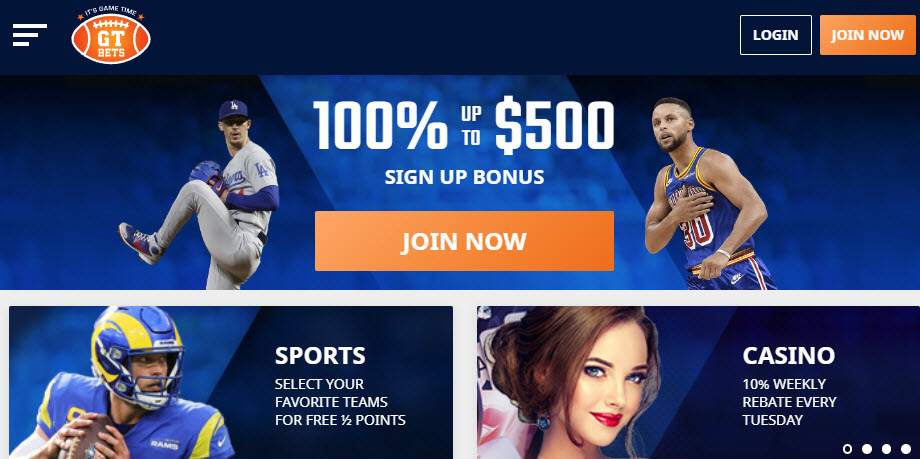 GTbets doesn't forget about you once you've signed up, opened your account and collected your welcome bonus. They also offer some of the best ongoing promotions to keep existing customers happily betting.  
Customers can expect a weekly email, detailing all the new and interesting promotions the site is offering them this week.
GTbets also offers a creative "Favorite Team" feature in the sportsbook, which gives you an extra half point on the spread in favor of your favorite team when you bet on its games. That means, if your team is giving up three points in an upcoming game, you get them at -2.5 instead.
If your favorite team isn't playing, have no fear. The site also offers reduced juice on college and pro football games and has better moneyline odds than most competing sportsbooks.
GTbets also offers casino games with a live dealer section, a racebook, and a fully optimized mobile platform.
Pros: 
Weekly bonus offers for customers
Reduced juice on football odds, both NFL and college
Favorite team feature gives you a reward for betting the team you root for
Favorable moneyline odds
Cons: 
Limited to one withdrawal a week with a $5,000 cap
High rollover requirements on bonuses
Online Gambling in Kentucky: Legal Status
One of the most common questions we get is: "Is online gambling legal in Kentucky?" The short answer is "it depends."
First of all, the simple part of the answer: Of course, in the birthplace of the world's most famous horse race, gambling on horse racing is completely legal. Gamblers can find pari-mutuel wagering in person at a horse track or off-track betting parlor, or they can bet online. The state has several legal online racebooks, such as TwinSpires.com.
If you're looking for types of gambling other than placing horse bets, things get more cloudy. The current gambling laws in the state do not permit companies or organizations based in the state to offer the opportunity to bet on sports, play casino games or host a poker room—either in person or online.
The state legislature has considered bills that would legalize sports betting in each of the last three years. They were never able to find a consensus that would allow the bill to pass both houses, however. They'll continue trying, but legalized sports betting with Kentucky companies is still at least a year or more away.
Kentucky residents looking to bet on anything other than horses can either go to a neighboring state that is more gambling friendly—such as West Virginia, Tennessee and Ohio for land-based gambling; they can also use an offshore sportsbook. They are not subject to state law and U.S. Federal law, which means an offshore sportsbook can offer the whole gamut of gambling markets, including online sports betting, online horse betting, online casino gambling and more.
Horse Race Betting in Kentucky
Horse racing is part of the fabric of Kentucky's history, with one of the country's oldest and most prestigious horse racing tracks nestled in the heart of Louisville. The first races were held years before it was even officially a state, and the Derby is one of the most famous and longest-running annual races on the calendar.
There are five main tracks in Kentucky, as well as countless thoroughbred farms and breeders. It's no surprise, then, that the state would be more friendly toward betting on races than it is other forms of gambling.
While it's possible to bet with a native site, like TwinSpires, most gamblers like to engage in a variety of betting activities. Online betting sites offer the chance to bet on sports, races, play casino games, and even play poker, all in one convenient spot.
Payments at an Online Gambling Site in Kentucky
Depositing funds in your account at online betting sites is fast and easy. Payment methods for sites that serve Kentucky residents include:
Credit and debit cards (Visa, MasterCard, Discover, American Express)
Bank transfer, wire transfer, P2P transfer
Digital wallet providers like Skrill and Neteller
Bitcoin, Bitcoin Cash, Ethereum, and other cryptocurrencies
Since offshore sportsbooks aren't based in the United States, your money will need to cross national borders. That could mean delays or fees on your transactions, especially if you use classic payment methods, like bank transfers or credit cards.
Because of that, many gamblers at offshore sites prefer to use cryptocurrency, which is designed to easily cross boundaries and avoid delays and fees when moving money online.
In fact, many sites encourage customers to use crypto, by offering higher bonuses for their initial deposit or faster payouts. Popular methods of paying with crypto include Bitcoin, Litecoin, Bitcoin Cash, Ethereum, and others.
Online Gambling Laws in Kentucky
Other than horse racing, all forms of online gambling are still illegal in Kentucky. Over the last three years, sports betting bills seeking to change this have been introduced but each of the bills failed. Now that it is  2023, it still appears that the state is gearing up to make another attempt at successfully passing sports betting legislation. 
So far, however, politicians haven't been able to agree on the details and pass any sports betting bills. The state's governor, Andy Beshear, supports gambling expansions, and most states bordering Kentucky have softened their gambling laws in recent years, luring residents to cross state borders for gambling needs. Hopefully, things will change in the near future.
Advantages of Offshore Gambling Sites in Kentucky
There are no state laws in Kentucky or U.S. Federal laws that prohibit you from betting on sports, races, poker or casino games at offshore sportsbooks. All the laws on the books are aimed at preventing Kentucky-based organizations from offering the services, not limiting Kentuckians' activities at offshore sites. But don't worry because there are many benefits to using online betting sites in Kentucky.
More Gambling Options
Kentucky-based gambling sites can only offer the opportunity to bet on horse races. On the other hand, offshore sites have a large variety of different ways to bet, including sportsbooks, online poker rooms, online casinos with hundreds of games, racebooks, esports and novelty markets like entertainment betting, politics and even religion. From reality show winners to Oscar nominations to election results, you can bet on all kinds of outcomes.
Plus, of course, you can bet on just about any game or match of any sport, around the world, from the popular sports and leagues in America to far-flung leagues and less familiar sports in Australia, Europe and Asia. There are also a number of different methods you can use to bet, including point spreads, moneylines, point totals, prop bets, and live betting for in-progress events.
Less Hassle and More Privacy
You can bet from home or, from anywhere you are with your mobile device. Every site in our 10 best online betting sites in Kentucky offers an app or mobile-optimized site. You get all the benefits of in-person betting without having to make a special trip anywhere.
Our top-rated sites are also safe and secure. You can play in complete privacy and be confident that no one will have access to your information.
Online Casino Bonuses
Online betting sites offer an array of promotions and bonuses. Among the bonuses and other promotions you'll find at online betting sites are:
Welcome bonuses
Deposit matching
Reload bonuses
Free bets
Risk-free bets
Rebates and cashback
Odds boosts, profit boosts, and parlay boosts
Reduced juice
Loyalty programs
What This All Comes Down To
Kentucky does not have any in-state options for gambling other than on horse races. That means residents either have to travel to another state or go online and use offshore sportsbooks for other forms of gambling. Offshore books put all the gambling options—racebook, sportsbook, casino games, and poker—in one convenient spot. Our top 10 online betting sites in Kentucky are the best offshore sites available, with decades of dependable, stable operation.
FAQs – Kentucky Online Gambling
What forms of gambling are legal in Kentucky?
Horse racing is the only form of legal gambling in Kentucky. You will not find any Kentucky-based casino providers, but bettors who reside in the state will still find a wide selection of online casino sites.
Can you gamble online in Kentucky?
Although the state has not yet legalized online gambling, the law is oriented around prohibiting companies from offering such services, not individual Kentuckians from seeking them. Offshore internet casinos are still available for residents who enjoy gambling.
Can you use DraftKings casino in Kentucky?
DraftKings casino is not available in Kentucky, but there are still plenty of opportunities for bettors in the state to enjoy their favorite casino games. Bookmaker, Bovada, BetOnline and more offshore betting sites are full of gambling opportunities.
Is mobile gambling legal in Kentucky?
Like all other forms of gambling except for horse racing, mobile gambling is illegal in Kentucky. However, a Kentucky resident can easily opt for a mobile gambling provider that is not based in their state.
Will a VPN allow me to gamble online in Kentucky?
Because the offshore sites we recommend allow bettors from all over the United States, you do not need a VPN to access them. Your IP address will not stand in the way of you placing bets.