Florida Lottery Online 2023 – Compare Florida Online Lottery Sites
Florida Lottery games are an exciting way for you to test your luck daily in the Sunshine State. They are on a short list of legal forms of gambling in Florida, but it can be confusing to figure out which game suits you best. You can win big game prizes on lotteries in Florida but just be warned that the odds are stacked heavily against you while winning smaller, non-jackpot prizes is more likely.
In this guide, we cover all you need to know about the Florida lottery from where you can buy tickets if you can play online, the types of games available each week, the history of the Florida lottery, how you can claim any winnings, and the best online betting sites to do it on.
Best Florida Lottery Sites
While the lottery is a legalized form of gambling in Florida, you cannot purchase an actual state lottery ticket through the internet. You also cannot get tickets through the mail or fax. To play a Florida lottery game, you have to visit one of the more than 13,000 authorized retailers in the state.
However, there are numerous offshore sites that offer variations of popular lottery games that Florida citizens can play online. Since the sites are offshore, they do not follow the same rules and regulations as other companies in the United States. We have compiled a list below that reflects our top options for Florida lotto sites based on a few factors: variety of available games, size of the welcome bonuses and how easy it is to withdraw your winnings.
Best Florida Online Lottery Sites Reviewed
For your convenience, we have reviewed our top five lottery sites, all of which we have vetted to make sure they will provide a fun, safe gaming experience for you in Florida.
1. Bovada – Best Mobile App for Numbers Games & Sports Betting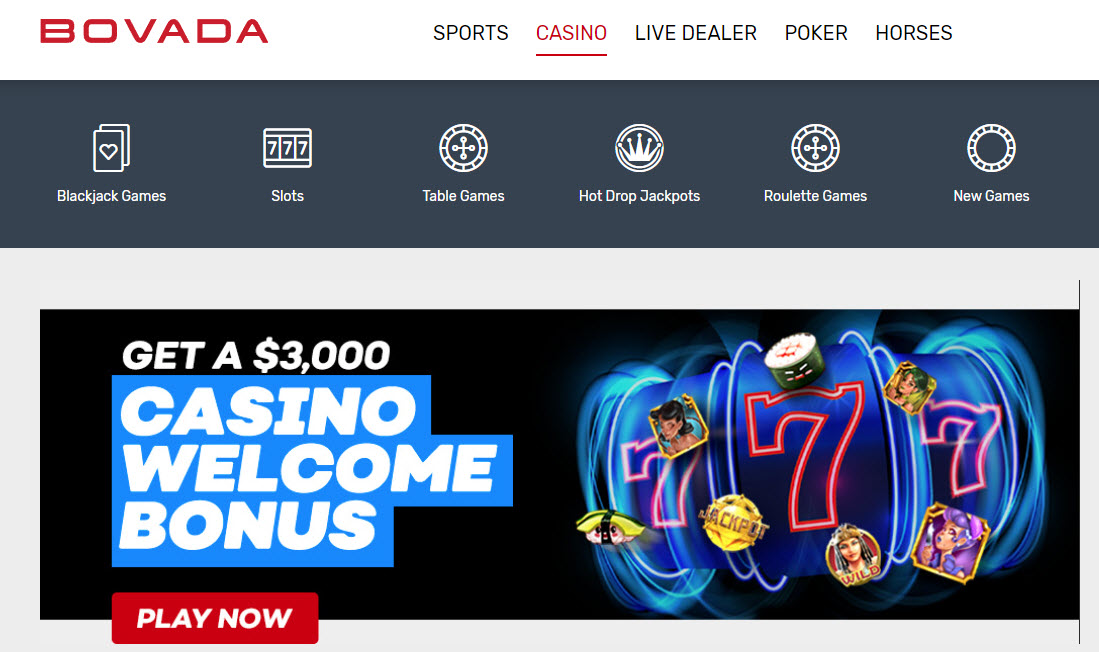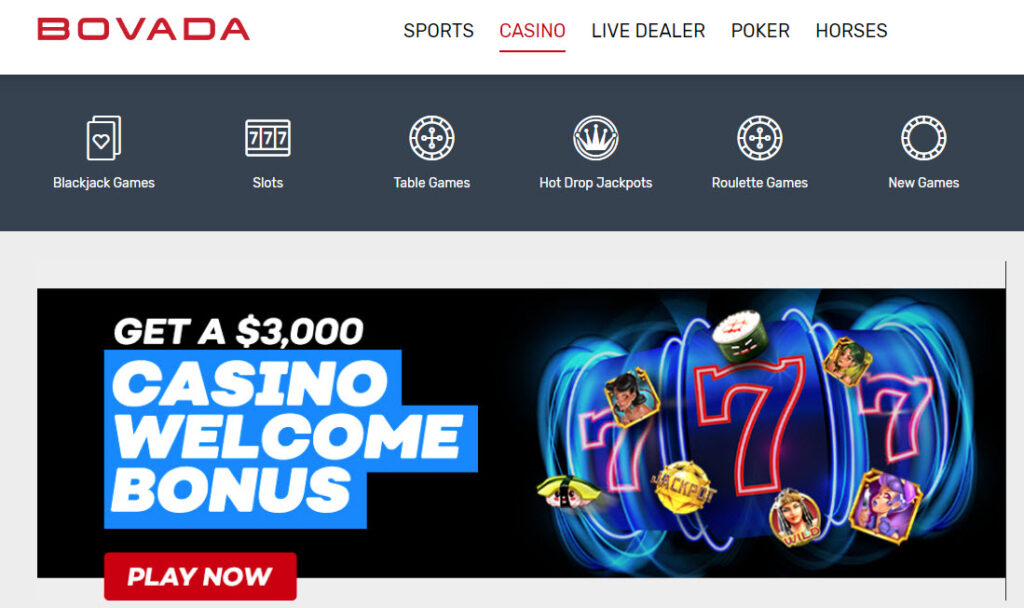 Bovada is largely a sportsbook that many Americans have used as their introduction to offshore gambling sites as it has a strong reputation in the market. They do offer some lottery-style games, including their own Numbers Game where you can bet on the next number that appears in a matter of seconds, which can be addicting (and challenging to win).
Pros
Numbers Game is its own lottery-style game
Good bonuses for crypto deposits
Easy to use interface online and mobile app
Reputable brand for US players new to offshore casinos
Cons
Mostly for sports betting rather than lottery-style games
No access to Florida lottery games (not even Pick 2)
2. BetOnline – Best FL Online Lottery Casino for Keno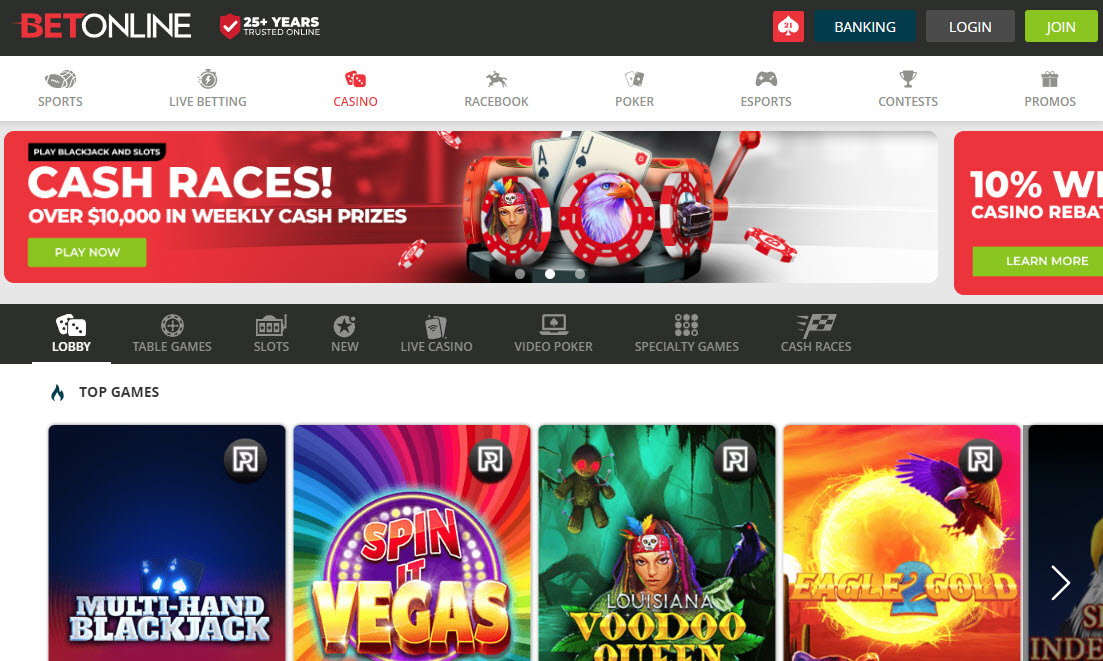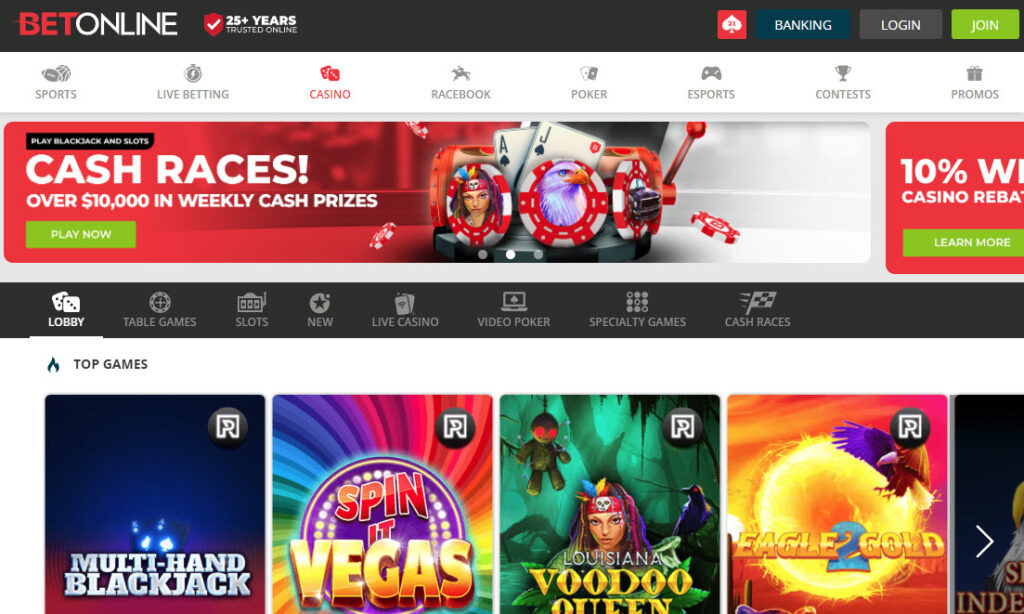 BetOnline is one of the best online casino options for fans of keno and scratch games. Real casinos especially love keno as it has a huge house advantage, producing an edge ranging anywhere from 20% to 50%. That makes it one of the worst bets possible for a player. But when done as video keno at an online casino like BetOnline, the player has a bigger advantage much in line with that of an online slot machine.
You also can place a sports-style bet on whether the first number in the state lottery will be even or odd.
New users can enjoy a 100% casino Welcome Bonus of up to $1,000 on their first three deposits, which is a great benefit as most sites only offer a bonus on the first deposit. There is also a 100% bonus on your first crypto deposit if you use promo code CRYPTO100.
Pros
Bet on state lottery drawings (first number even or odd)
Several keno choices with big jackpots
Excellent bonuses for new users
Impressive website design
3. Everygame – Great for Scratch Cards and Keno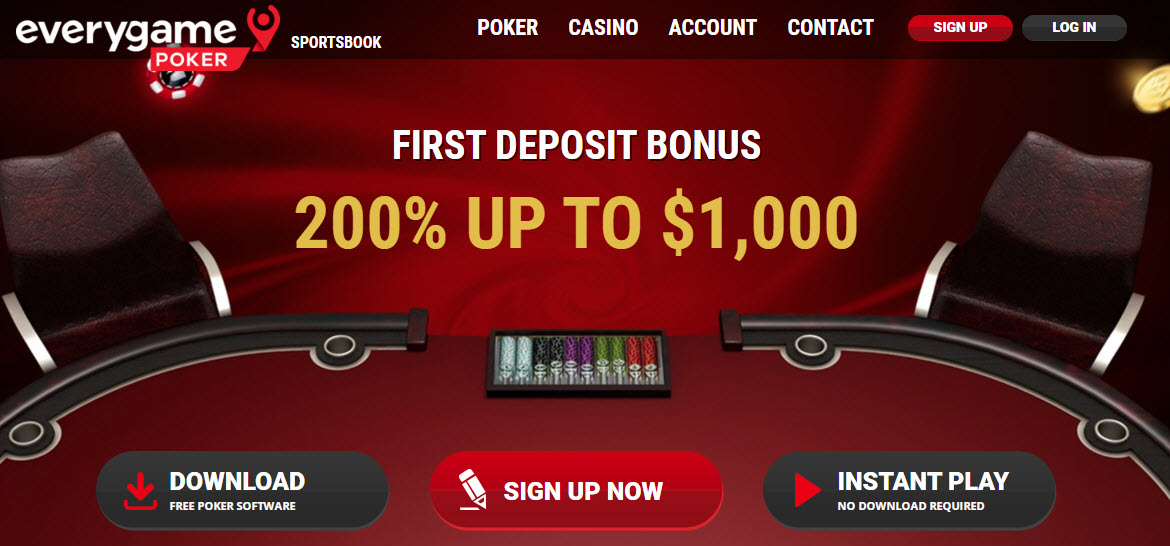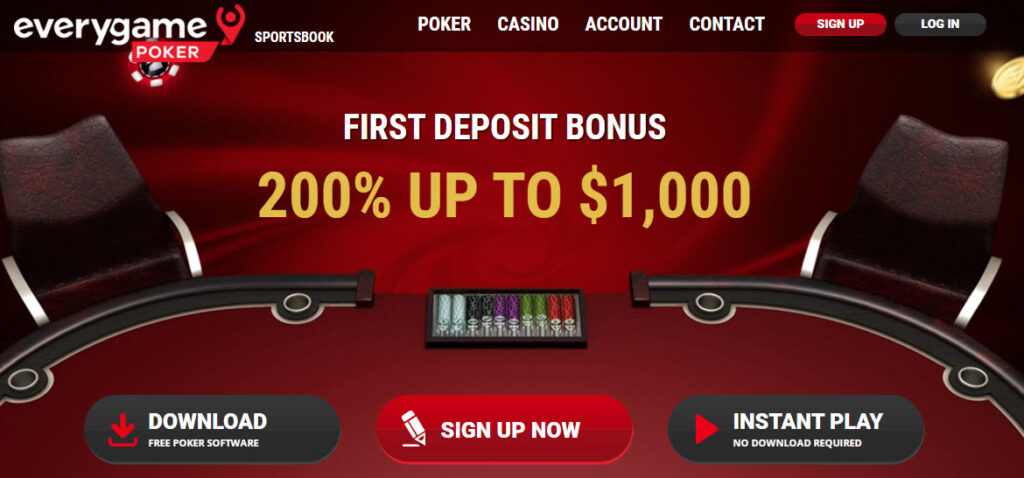 Located in Antigua, Everygame has been online for almost 20 years and holds a rating of A. In case you didn't know, a 100% Cash Bonus is available for new users.
If you are into sports betting, you can always enjoy the sportsbook at Everygame, but if you are a lottery enthusiast, you better check the detailed classic casino section. Over 300 slots and poker options can be found easily, but even better, you can play games such as keno and scratch cards. The site also offers demo versions of casino games that you can play for free, a feature not many rivals include.
Pros
Keno and scratch cards on the classic casino
Video poker and tournaments too
One of the best-looking sites out there
Decent sportsbook
Free demos available of casino games
4. BetAnySports – Play the Florida Lotto from Home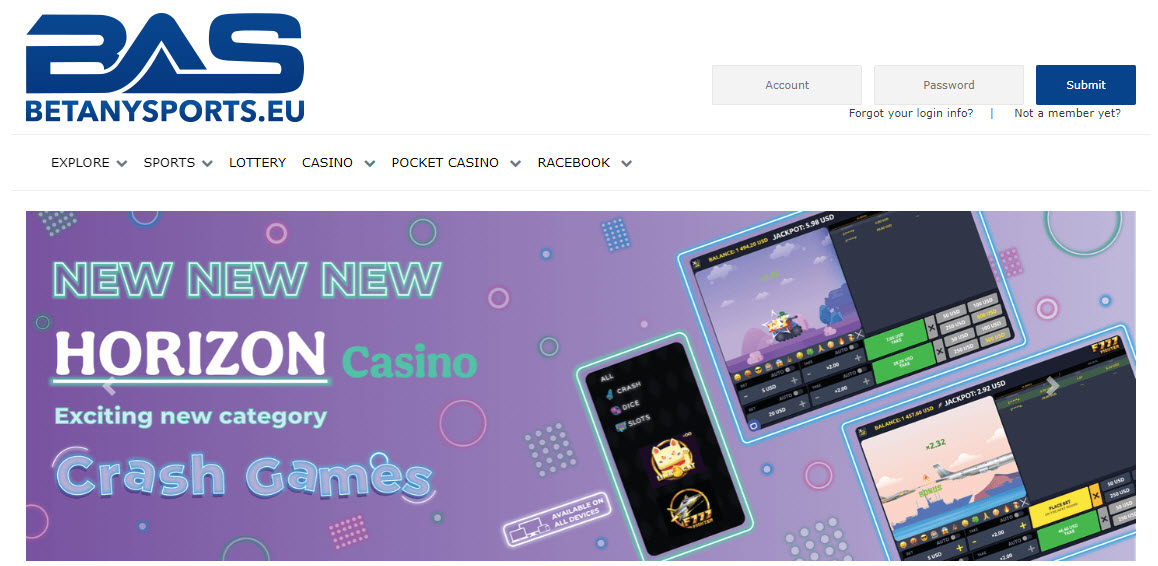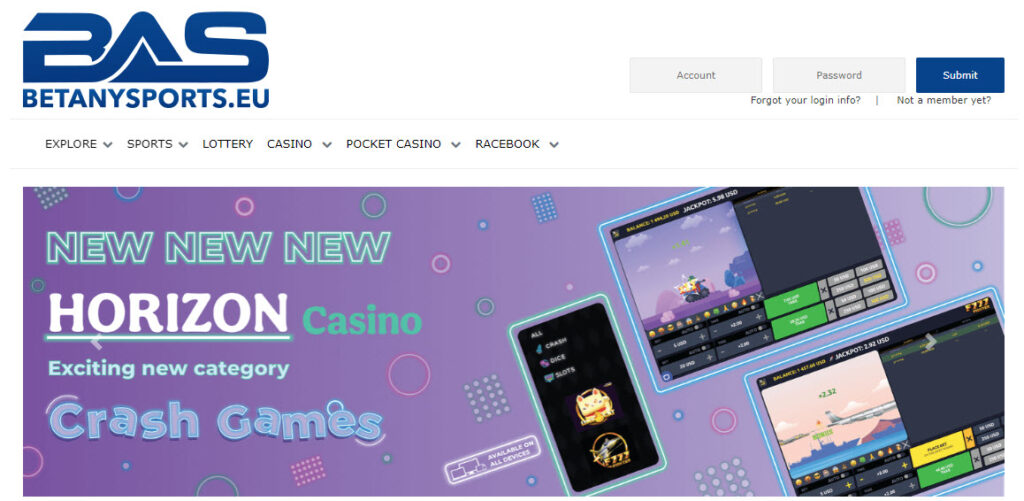 For BMR, BetAnySports holds a rating of A, making it an excellent choice. There is a 25% Cash Bonus available to all new users. BetAnySports may be known for offering reduced juice on sports lines, but we can't forget about other features such as a casino, poker room, and racebook.
The unique feature at BetAnySports that will make it a go-to for lottery fans in Florida is the Lottery Room. You can play the state lottery in multiple states from the comfort of your mobile device, and BetAnySports will offer 80% higher payouts.
The games available are Pick 2, Pick 3, Pick 4, and Pick 5. A $1 ticket for Pick 5 will pay out $90,000. The best part is both the Florida midday and evening drawings are available markets for making your bet. You can even bet a whole month in advance on the lottery.
Pros
State lottery drawing markets is huge addition over rivals
Good sportsbook with American lines available
Props builder
24/7 customer service with live chat option
Cons
Unclear if they are operating with a license
Site design is not flashy at all
5. BetUS – Known for Themed Keno Games and Scratch Cards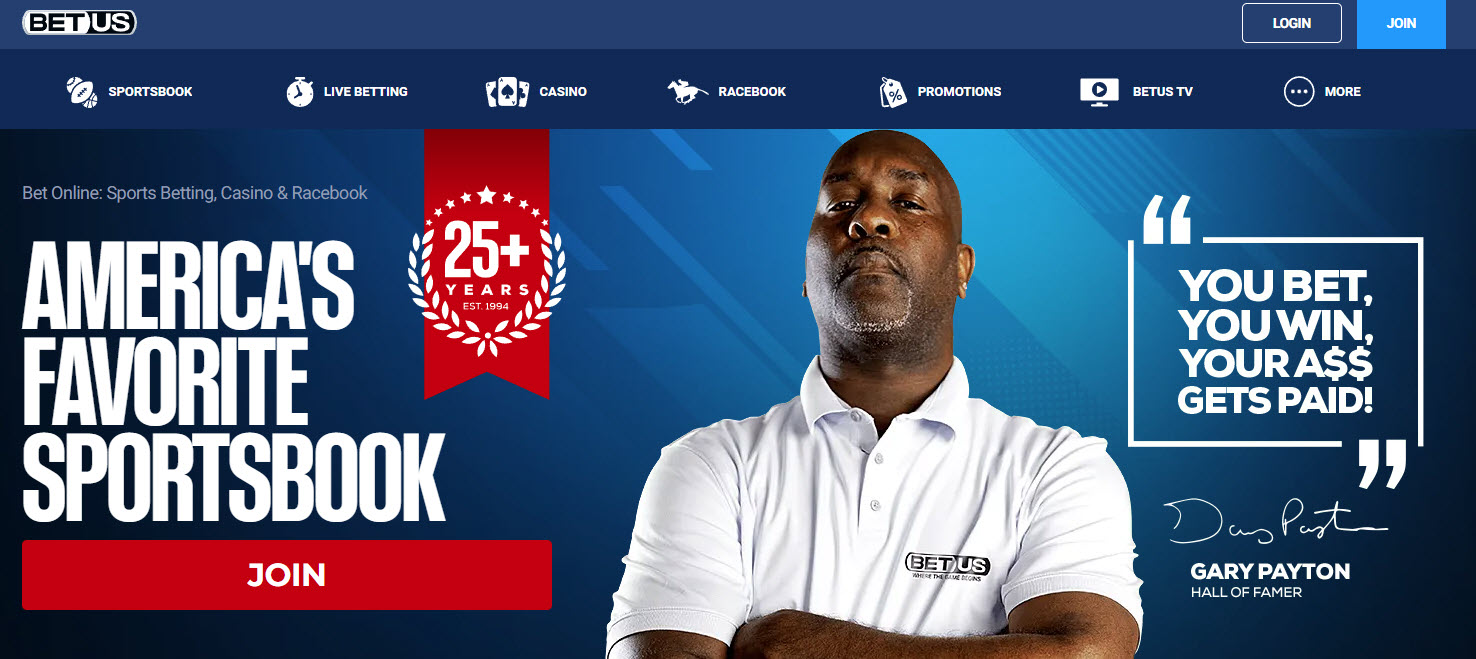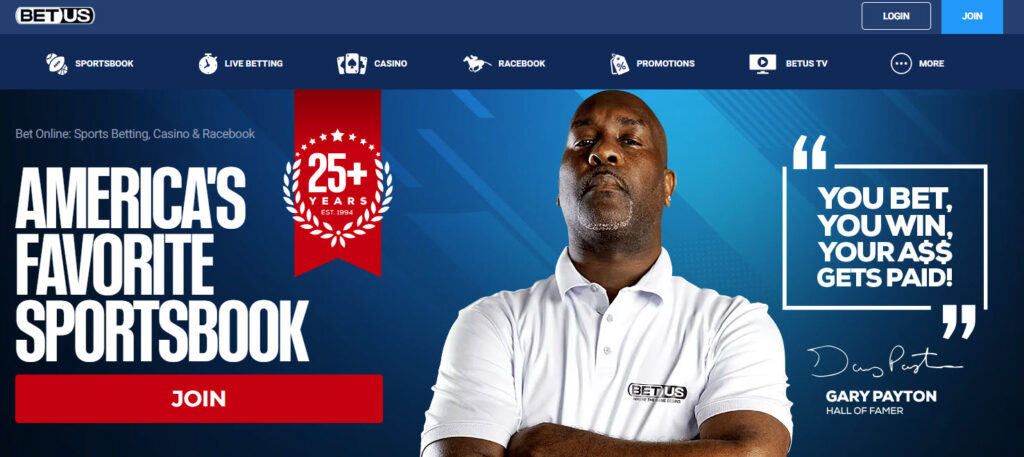 BetUS has a very unique promotion where you can win a $10,000 lottery draw just for logging into your account during the promotion period. Users can earn one entry a day into the lottery just for logging into their account. You can also find keno and scratch card games on the site, in addition to a robust sportsbook.
Among the current promos available to new users: 200% crypto bonus, 125% sign-up bonus, and a 250% casino match bonus up to $5,000.
Pros
Unique $10,000 lottery draw you can earn multiple entries into
Great casino match bonus up to $5,000
Accepts cryptocurrency
Impressive collection of keno, poker, and roulette games
Cons
Some payout methods are slow 
Quick Florida Lottery Info
From the legal status of the Florida Lottery and the types of games you can play, the following info should tell you all you need to know about how to buy tickets and start playing the lottery today.
Is the lottery legal in Florida?
Yes, Floridian voters in 1986 approved a constitutional amendment to authorize a state-run lottery. Lawmakers established the Florida Lottery that ensured a portion of the revenue would help fund education in the state. The first tickets went on sale in 1988 and the lottery has only expanded in Florida since. The contributions to education in Florida from lottery revenue totaled over $41 billion as of early 2022, and the Florida lottery's commitment to education has helped fund the many school districts across the state. Those that win the jackpot prize can get their winnings in either a single cash payment or they can choose the annual payment option.
What land-based Florida lottery games can you play?
The Florida Lottery currently offers eight drawings in the state:
Florida Lotto
Cash Pop
Jackpot Triple Play
Fantasy 5
Pick 5
Pick 4
Pick 3
Pick 2
There are also three major draw games that are available in multiple states that Florida participates in too:
Mega Millions Jackpot
Powerball
Cash4Life
Where can you play the lottery in Florida?
Florida residents who are 18 or older can legally buy lottery tickets from over 13,000 retail stores throughout the state. You can search online for the nearest vendors, but in using the internet to search for tickets, you must be careful to avoid any scams out there. Always be careful of sharing any personal info, including your address or email address.
Can you buy lottery tickets online in Florida?
No. As of right now, the Florida Lottery has not authorized the commercial sale of lottery tickets by mail, fax, or via the internet. There is no subscription service to purchase tickets. You must visit one of the more than 13,000 retailers in the state of Florida.
Other Florida Lottery Options to Play Online
There are several offshore online casinos that feature lottery-style games, like keno, roulette, and number draws. Scratch cards are rarer, but you will find them at Everygame and some others. You will not get the same huge jackpots you find in Florida-regulated games, but your chances of winning some money as a lottery prize are higher.
Advantages of Playing the Florida Lottery Online
You can stay home and play the lottery on your phone without having to go anywhere.
If you win, you don't have to worry about going out to cash your ticket or the fear of misplacing it. You can usually get fast payouts right to your method of choice.
Most sites have a colorful interface that is exciting and fun to play with.
Florida Lottery Draw Schedule
You can play the lottery in Florida seven days a week with daily drawings for a variety of games. Florida games Pick 2, Pick 3, Pick 4, and Pick 5 have two draws every day, with one at 1:30 p.m. and the other at 9:45 p.m. Seven nights a week, Cash4Life is drawn at 9:00 p.m. and the Fantasy 5 is at 11:15 p.m. Cash Pop has five daily drawings every day of the week.
See table below for the times for this game and all others, including the national drawings for the Powerball and Mega Millions jackpots.
| Draw Game | Draw Days/Times | Cut-Off Times |
| --- | --- | --- |
| FLORIDA LOTTO® | Wed. and Sat., 11:15 p.m. | Wed. and Sat., 10:40 p.m. |
| MEGA MILLIONS® | Tues. and Fri., 11:00 p.m. | Tues. and Fri., 10:00 p.m. |
| POWERBALL® | Mon., Wed., and Sat., 10:59 p.m. | Mon., Wed., and Sat., 10:00 p.m. |
| JACKPOT TRIPLE PLAY™ | Tues. and Fri., 11:15 p.m. | Tues. and Fri., 10:40 p.m. |
| CASH4LIFE® | Daily, 9:00 p.m. | Daily, 8:30 p.m. |
| FANTASY 5™ | Daily, 11:15 p.m. | Daily, 10:40 p.m. |
| CASH POP™ | Daily at 8:45 a.m., 11:45 a.m., 2:45 p.m., 6:45 p.m., and 11:45 p.m. | 1 minute prior to the drawing at 8:44 a.m., 11:44 a.m., 2:44 p.m., 6:44 p.m., and 11:44 p.m. |
| PICK 2™ | Twice Daily, 1:30 p.m. and 9:45 p.m. | 13 minutes prior to the drawing, 1:17 p.m. and 9:32 p.m. |
| PICK 3™ | Twice Daily, 1:30 p.m. and 9:45 p.m. | 11 minutes prior to the drawing, 1:19 p.m. and 9:34 p.m. |
| PICK 4™ | Twice Daily, 1:30 p.m. and 9:45 p.m. | 10 minutes prior to the drawing, 1:20 p.m. and 9:35 p.m. |
| PICK 5™ | Twice Daily, 1:30 p.m. and 9:45 p.m. | 12 minutes prior to the drawing, 1:18 p.m. and 9:33 p.m. |
All times are for the Eastern Time Zone.
Where to Find Florida Lottery Results
Remember to always check your tickets to see if you are the lucky winner! Checking is simple. You can visit FL Lottery and find the winning results for all the available games. You can also search for the results on past dates.
How to Claim a Florida Lottery Prize
There are a variety of ways to claim your lottery prize in Florida. If the prize is under $600, it can be claimed at any Florida retailer. You have 180 days to claim the prize.
If you live out of state, you just have to fill out the back of your ticket and mail it along with other documentation (completed Winner Claim Form and proof of identification) to the following address:
Claims Processing
Florida Lottery
250 Marriott Drive
Tallahassee, FL 32399-9939
A prize of more than $600 can be claimed in person or dropped off at any Lottery district office or can be mailed to any Lottery district office. If you really get lucky and win millions of dollars, then you have to process that through the Lottery Headquarters.
Any winnings on an offshore casino site can be processed through the site to your preferred method of payout.
Lottery Games Available in Florida
Florida Lottery players have a variety of games available to them, including draw games (local and national), scratch cards, and online number games. We have also started to see crypto-based games.
Crypto Lottery Games
Crypto lottery games are new to Florida after being spearheaded by Lucky Block. You can earn crypto rewards and entries into competitions including lavish prizes such as a Lamborghini, $1 million in Bitcoin, or win a $1 million house. We have not reviewed Lucky Block, so with all things in the crypto/NFT world, be careful.
Florida-Specific Lottery Games
Here are the details on the lottery drawings specific to Florida residents:
Florida Lotto – For $2, you can win Florida's original jackpot game, which starts at $1 million and rolls until there is a winner. Players must choose six numbers from 1 to 53 and must match all six to win the jackpot.
Fantasy 5 – Select five numbers from 1 through 36 for a chance to win $200,000. If there is no top-prize winner, the prize rolls down to the 4-of-5 and 3-of-5 prize levels. Drawings are daily and a ticket costs $1.
Florida Pick 3/4/5 – Your standard game of picking numbers (2-5 depending on which game you choose) between 0 and 9, and trying to match them straight, boxed, front number, or back number. Add a FIREBALL for more chances to win as it doubles the price of your base play ticket.
Powerball
Powerball is a jackpot drawing game offered in Florida since 2009, and available in 45 states as of 2023. For a $2 ticket, you need to choose five numbers from 1 to 69 and a Powerball number from 1 to 26. The Powerball is drawn every Monday, Wednesday, and Saturday at 10:59 p.m. ET.
Mega Millions
Mega Millions is a jackpot drawing game offered in Florida since 2013, and available in 44 states as of 2023. Tickets are $2, and players need to select five numbers from 1 to 70 and a sixth number from 1 to 25. The Mega Millions is drawn every Tuesday and Friday at 11:00 p.m. ET.
Tips for Playing the Florida Lottery
Here are five useful tips for players new to playing the lottery online.
1. Understand the Odds of Winning Are Low
It takes a ton of luck to win big on the lottery. You can check the odds if you want the realistic chances of hitting something big like the Mega Millions (current odds: 1 in 302,575,350). The better the odds, the better your chances of actually winning something.
2. Buying Multiple Line Tickets
If you buy multiple lines of numbers, you increase your odds of winning. But you also have to spend more money, so you should try to budget how much you're willing to gamble. A good betting tip in general is to never bet more than you can afford to lose.
3. Choose Random Numbers or Something Sentimental
You can research which numbers have not hit recently or avoid playing a number for a few weeks after it hits. But the truth is all drawings should be independent events, and the outcome is going to be random. Think of random number combinations to play or stick with a few numbers you deem lucky that may have sentimental value. But the reality is your "lucky numbers" won't fare any better than a random computer Quick Pick.
4. Choose the Perfect Lottery Game for You
Try out different games until you find the ones you like best. The Powerball is a pipe dream, but some people really enjoy something more simplistic like Pick 2. You just have to find out what you enjoy.
5. Remain Calm and Patient
Remember that you are unlikely to ever hit a big jackpot. So, try to have fun with the lottery, and don't forget to buy groceries and pet food instead of extra tickets. Winning is never guaranteed.
Payment Methods at Florida Lottery Sites
Most Florida Lottery sites will have several payment methods to choose from. These are some of the top payment methods, but the one you feel most comfortable with should be your choice.
Crypto
It is common now to see crypto offered as an option for payments and deposits. Many online casinos will take your Bitcoin, Litecoin, or Ethereum and pay you back in Bitcoin as well. A company such as Lucky Block is using crypto to hold daily jackpot drawings.
eWallets
Most people have eWallets these days. So, you can connect your preferred account (PayPal, Venmo, CashApp, Zelle, etc.) and receive your payments through that in a timely manner. Some sites are faster than others at processing these payments, so do be aware of that when choosing your preferred site.
Regular Payment Options
While we would never recommend waiting for a check, that is an option at certain sites. But generally, the regular payment options such as a credit card or bank transfer are going to be available to U.S. citizens at offshore online casinos.
Florida Lottery App & Mobile Play
Some of the online lottery sites and casinos have a mobile app you can download on your smartphone. Sometimes these need to be downloaded from the website, but often they are in the store for your Android or iOS device. The apps are usually the most efficient way to browse these sites and make your wagers.
Biggest Florida Lottery Wins
You may recall that one of the three winning tickets in the biggest lottery jackpot in United States history was sold in Florida in January 2016. The three winners shared the $1.586 billion Powerball jackpot, getting an offer near $533 million before taxes as an annuity. A $396.9 million Powerball lottery ticket was also sold in Bonita Springs in January 2020. January seems like the Sunshine State's lucky month.
How We Choose the Best Lotto Sites
We review a lot of offshore lottery sites by a set of criteria to make sure you are being provided with the best options available in Florida. You want to have an enjoyable user experience as playing the lottery should be fun.
Range of Real Money Lottery Games
Not many of the sites offer a wide variety of lottery games like you would get with the most popular draw games at a ticket retailer. But you can play numbers games like at Bovada, you can wager on even/odd numbers, and most of these online casinos have things like keno. Several even have scratch-off games if that is your game of choice.d
The more variety in games, the better the user experience should be.
Bonus Offers & Promotions
As more consumers get into online betting, sites are really amping up their promotion programs with good bonuses for early deposits for new users and expanding their selections of online games. Some sites have better reward programs than others as well, leading to continued bonuses the more you use the site.
For as great as first-time deposit bonuses are, those ongoing and new promotions are what will keep customers loyal and not jump ship for someone else in a saturated market.
Payout Methods, Transaction Speed & Fees
Everyone deserves a smooth payout process that is safe, reliable, and timely. The more payout methods a site has, the better we rank that company. We also consider if there are any fees involved with certain methods or if the limits are too strict on how much you could deposit and withdraw at one time.
But the main thing is always a good reputation for paying people their winnings in a timely manner.
Availability for Florida Players
Whether you play online or go to a retailer to purchase lottery tickets, the main thing is you need to be at least 18 years old, if not 21 to legally gamble. You do not have to live in Florida to participate in Florida lotteries either. You just need to be aware of the regulations involved with where you are playing. Offshore does not make playing online illegal.
Safety & Security
Playing online is fun, but always be weary of scams and be careful when giving out any personal info, such as your debit card, or credit card. If you see a site, check for a license or state approval that they are a legitimate source to start sharing your name, address, and payment method information with.
Timeline of Gambling Events in Florida
1931 – With the intention to boost tourism during the Great Depression, horse and dog racing is legalized by a single vote in the state Senate.
1970 – Florida now enjoys legal Bingo.
1996 – Legal poker arrives at pari-mutuel facilities.
2004 – Casino gambling is legalized, but only in tribal lands.
2010 – The state decides to give the Seminole Tribe the right to offer all forms of gambling.
2020 – The State Senate meets SB 392, a bill to legalize sports betting in Florida.
2021 – The Seminole Tribe to offer Online sports betting is offered by the Seminole Tribe as the state allows it, leading to the launching of Hard Rock Sportsbook's mobile app, although it would last as it then had to cease operations due to federal judge orders.
2022 – After a failed initiative to get sports betting on the 2022 midterm ballot in January, a brief hearing schedule regarding the overturning of last year's federal judge order was asked by the U.S. Court of Appeals for the District of Columbia Circuit. The decision on FL sports betting remains to be clear in 2023.
The Overall Best Florida Lottery Site
Our pick for the best lottery site for Florida players is Bovada. You get a simple interface with plenty of great bonus options, a world-class sportsbook, and customer service, and the numbers game is fun to play for lottery enthusiasts who want instant action, and a fast, easy cash payout.
FAQs – Online Lottery in Florida
We have compiled some frequently asked questions about the Florida lottery to better serve your needs for information.
Can you play the lottery online?
Yes, some Florida lottery drawings can be played online. Offshore sites offer some in-state lottery drawings as well as other online lottery games.
Can lottery tickets be purchased online?
In the state of Florida, you can only purchase lottery tickets at authorized retail locations. But, you can still play the lottery now online, as well as lottery-style games, using offshore sites.
Can a non-resident win the Florida lottery?
Yes, if you buy a ticket at an authorized lottery retailer in the state of Florida and win, you can win the applicable drawing. You may need to appear in person in Florida to collect your lottery winnings, though.
What happens if you win the lottery online?
If you win any digital lottery games, the process for claiming your prize is simple. Most sites will add a one-time cash payment to your account which you can withdraw using your preferred method.
Can you claim the lottery anonymously in Florida?
If you win the lottery on an official drawing in Florida, public disclosure of your identity is required under Florida law.
Maverick Carter, LeBron James' manager, admitted to making 20 illegal bets on the NBA with Wayne Nix, a former minor league pitcher. The extensive investigation uncovers connections between Nix and sports figures, with Carter clarifying his involvement and denying any charges. Yasiel Puig faces trial in January.

---