Online Casinos in Kansas – Which Online Casinos Are the Best in 2023?
The good news for users in the Sunflower State is that sports betting was fully legalized and made operational in 2022. You can bet at retail sportsbooks in the casinos or use the various online sportsbooks available on your mobile devices.
The bad news is online casino gambling is still not yet legalized in Kansas, which is still the case for most states in 2023. But if you want to enjoy games like blackjack, roulette and keno, or play slots and video poker, then you are in luck.
You just have to join offshore gambling sites, which have all the casino games and sportsbook bets you can possibly need. These Kansas betting sites are safe to use and there is no law against you using them. Read on for more information on which sites to join and what makes them the best choice for you in Kansas.
Best Online Casinos in the Sunflower State
Our Favorite Online Casinos in Kansas
The following top 10 list comprises our favorite online casinos for Kansas users. These sites are all located in countries where online gambling is legal, so it is fine for these companies to be offering these services as they are following the local laws of their jurisdictions.
Are online casinos legal in Kansas?
No, when Kansas passed sports betting laws in 2022, it did not include any legislation for legalizing online casino games. Only the online sportsbooks got the green light. Most states who have legalized sports betting have not done the same for casino games yet, so casino players in the Sunflower State are not alone here.
If you want to enjoy casino games in Kansas, you can visit the commercial casinos and tribal casinos in the state, or you can register with offshore gambling sites that have all the games you need at your fingertips. Read on to find out where to find the best of those.
Reviewing the Best Online Casino Sites in Kansas
From our top 10 list, we have provided reviews of our top five online casinos for Kansas users. All five sites are located in countries where it is perfectly legal to do online casino gaming, but they do accept Kansas players too.
1. Bookmaker: The Best Offshore Casino in Kansas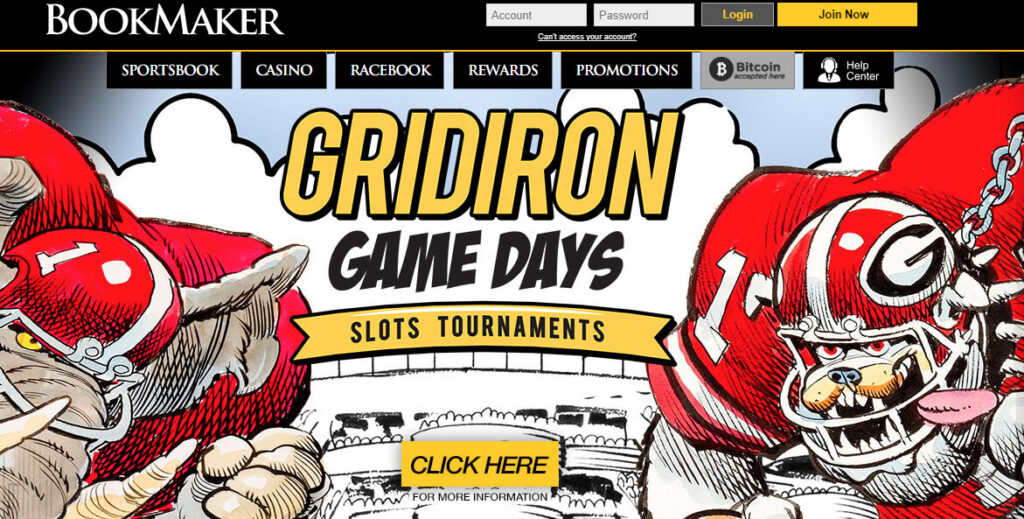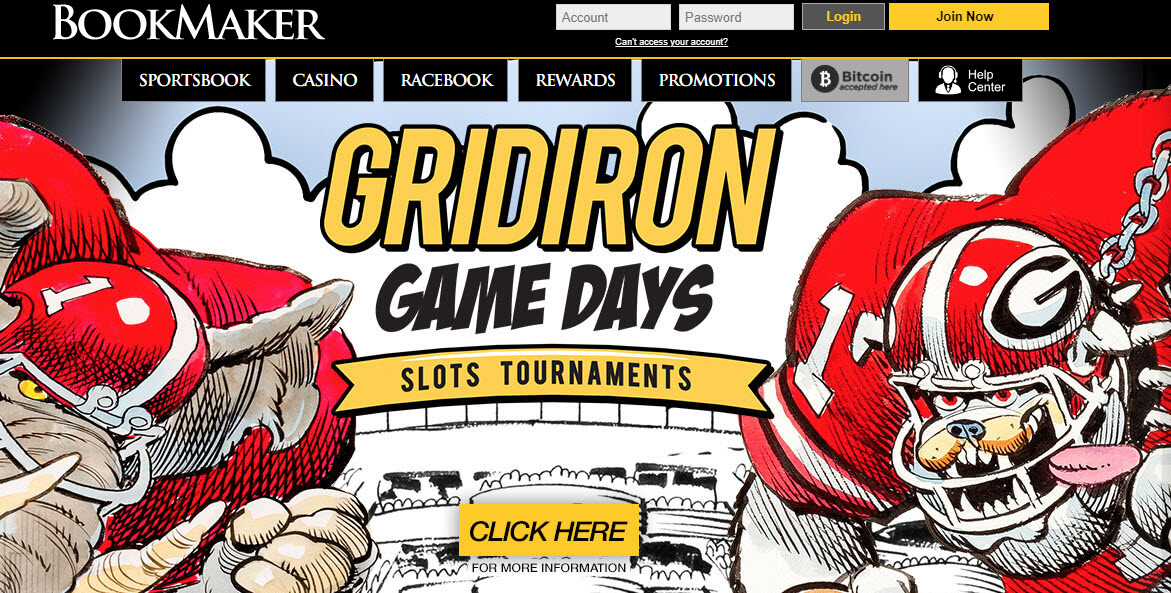 Bookmaker.eu has the best sportsbook in our group of top casinos because you can get the most value from betting their early lines. This is why sharps love it, but they will not limit winning players either at Bookmaker. Loyal users can get access to the third tier of the loyalty program where you can get superb reload bonuses if you are a frequent bettor.
The casino section lacks poker, but it does have live dealer games and a nice perk like RTP info on the games. That is the return-to-player rate, and the closer it is to 100%, the better the game is at paying back the user their money over time. Not many casinos are willing to share that info right at your fingertips, but Bookmaker does, allowing you to choose which games will be worth your bets.
The only downside is the lack of poker tournaments here, but if you love sports betting and a little casino gaming, then Bookmaker has all you need for your gambling needs in Kansas.
Pros
Best sportsbook for sides and totals
Will not limit winning players
RTP info finds value in casino games
Great loyalty program
High betting limits
Cons
Limited library of casino games
Poker fans limited to video poker
2. Heritage Sports: Free-To-Try Casino Games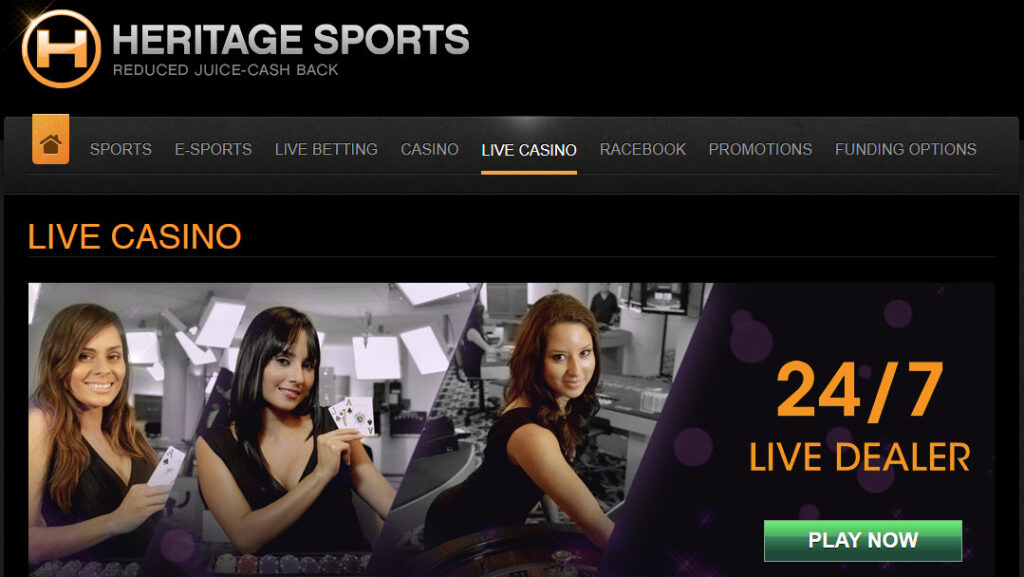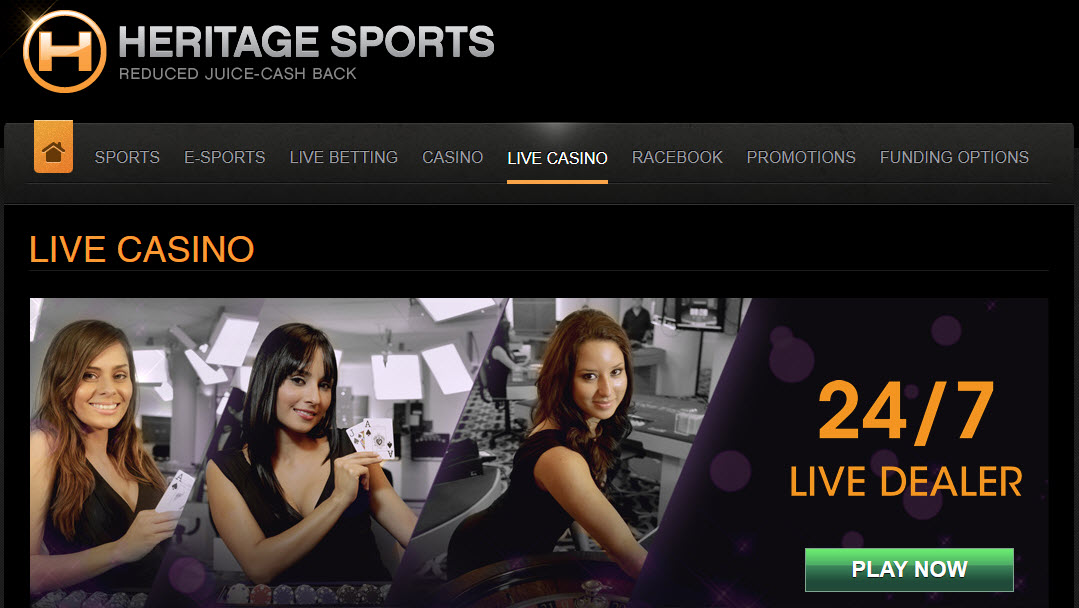 Heritage Sports may not have the latest and greatest casino games, but they do have free-to-try versions for every single offering. That is a great advantage to enjoy because you can try out each game, judge if you like it or not, and then you can decide if you want to spend real cash on it. Not every site has demo versions like this, and they also do video poker really well if you are a fan of that.
Beyond the casino games, you are getting a very good sportsbook for live betting and reduced juice. But one of the main draws to Heritage Sports is the cashback programs, as you can get daily, weekly, monthly or quarterly cashback on the racebook, casino and sportsbook. The nicest part is that the bonus funds on the site can be used anywhere you want with no restrictions.
Pros
Does the best cashback program with rebates for net casino losses
Very good mobile site
Great esports coverage including live streaming
Bonus funds have no restrictions for use
Cons
No poker tournaments available
Do not expect a big deposit match when you sign up
3. Bovada: Poker Tournaments and Casino Games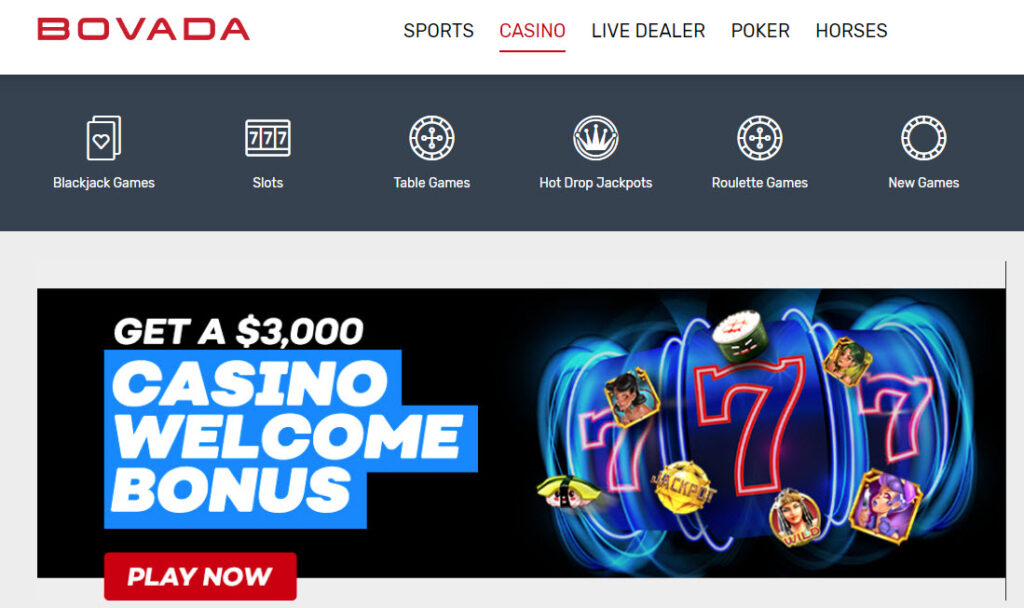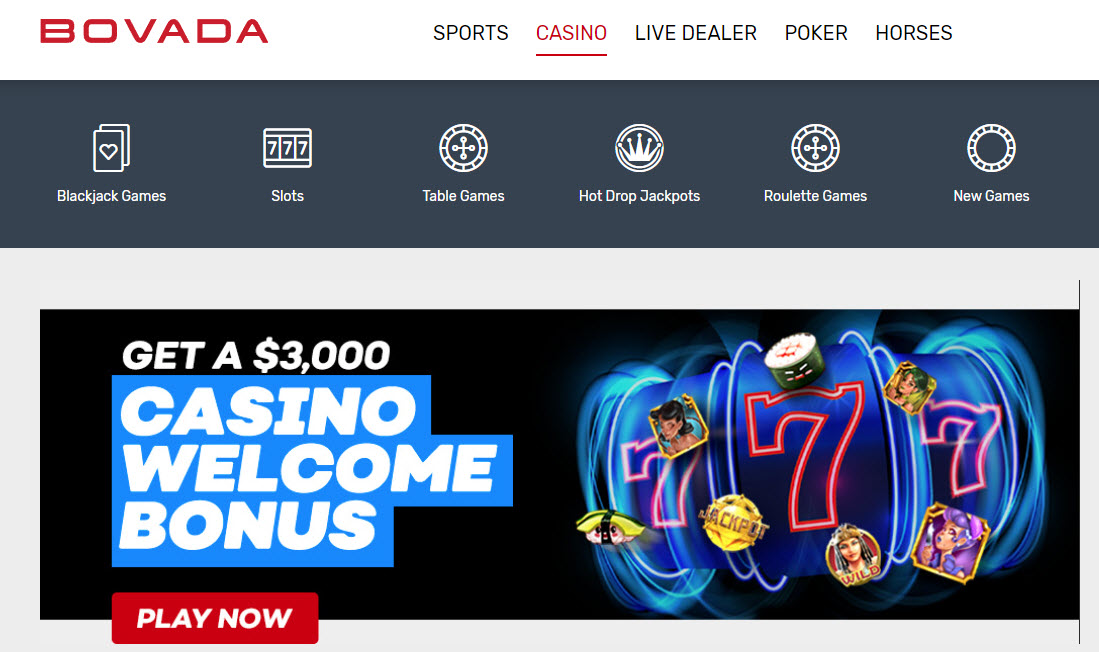 With Bovada, you come for the poker and stay for everything else too. The poker is certainly a big draw as Bovada runs on the busiest poker network in the U.S. market, so you can play tournaments and win big prizes. You can also play an assortment of poker cash games too, and they have an incognito mode where you can play anonymously at the tables to hide your strategies.
But the casino section also has over 130 games with plenty of options for table games and live dealer games. They also have specialty games like keno and their own fun little lottery-style game.
Sportsbook fans will love the prop builder and the wide variety of leagues offered there. Crypto lovers will enjoy the huge welcome bonus of up to $3,750 in bonus bets over your first three deposits. There is a lot to like at Bovada, making it one of the best all-around online casinos for Kansas players.
Pros
Best poker tournaments on our list
Great online casino bonuses for crypto users
Great mobile site and racebook
Amusing virtual racing games
Original lottery-style game is fun
Cons
Lacks the promos for loyal users
Smaller casino game selection than BetOnline
4. BetOnline: Huge Library of Casino Games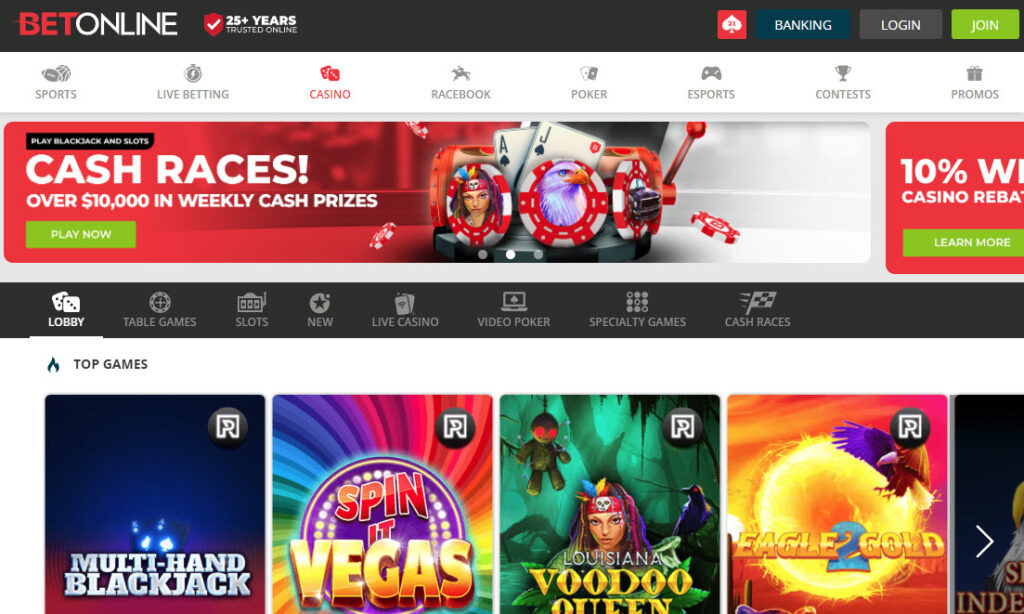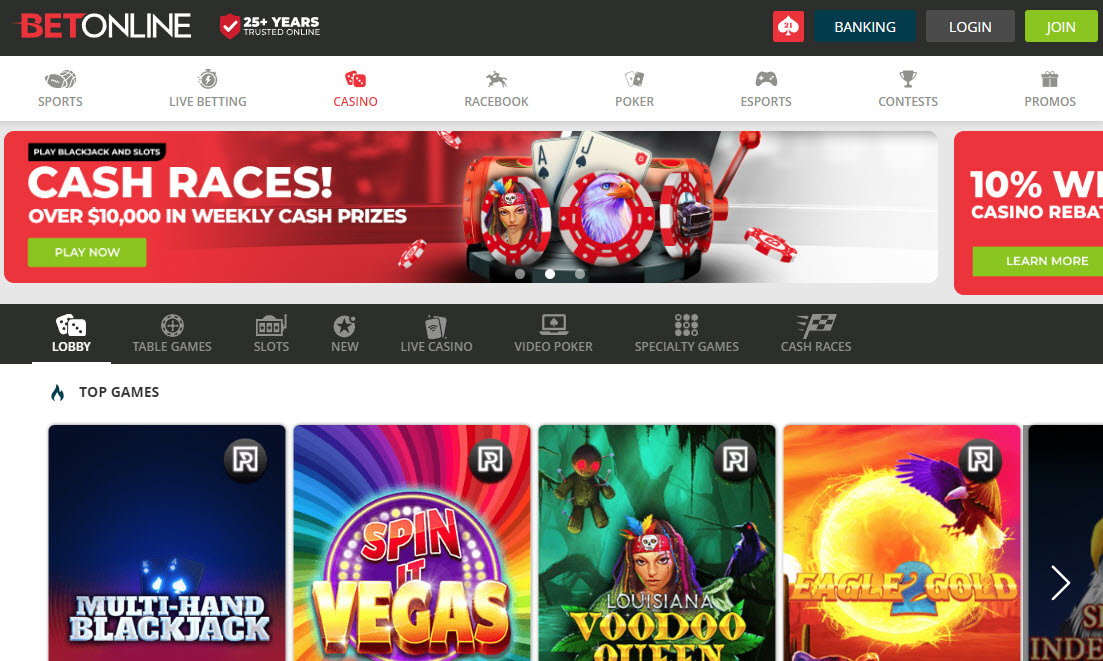 If you want the site with the most popular casino games (500+), you have come to the right spot, BetOnline also has a lot of new games that are more vibrant and fun than many of the offerings found at their rivals. The only downside is there are no free-to-try versions for these games, so you will have to be wiser about picking out your favorite slots.
But you get poker tournaments at BetOnline that can only be matched by what Bovada has to offer. There are big tournaments every weekend, and you can play cash games to strengthen your skills first.
The BetOnline standard is high betting limits and the fastest payouts, and they do a very good job of that with a wide variety of withdrawal methods to choose from. High rollers will love BetOnline, and rookies just starting out with their first offshore casino cannot do much better than choosing this one.
Pros
Quality online sports betting option with NHL reduced juice
More casino games than anyone
Great timing on payouts
Casino games are newer and more fun to play than rivals
Cons
Zero demo versions of casino games
Bovada has more traffic at its poker tables
5. BetAnySports: Seven Different Casinos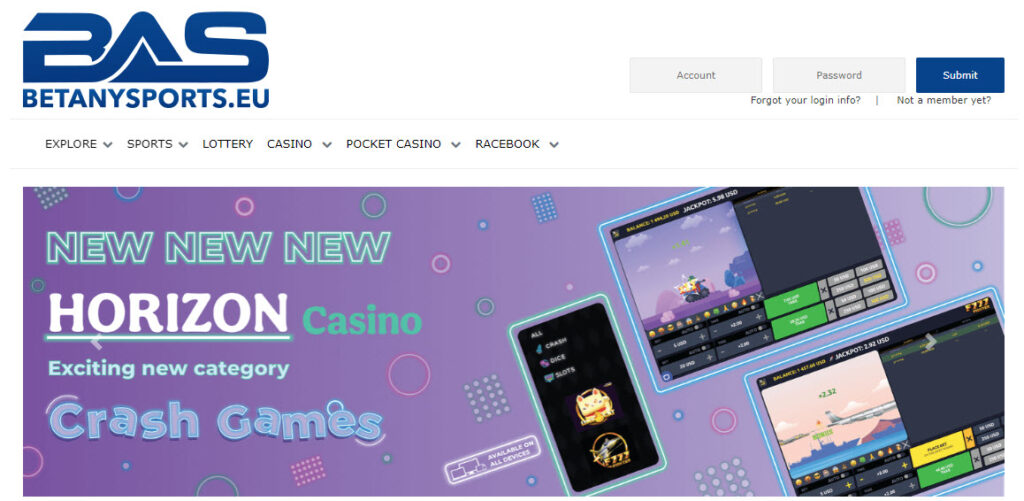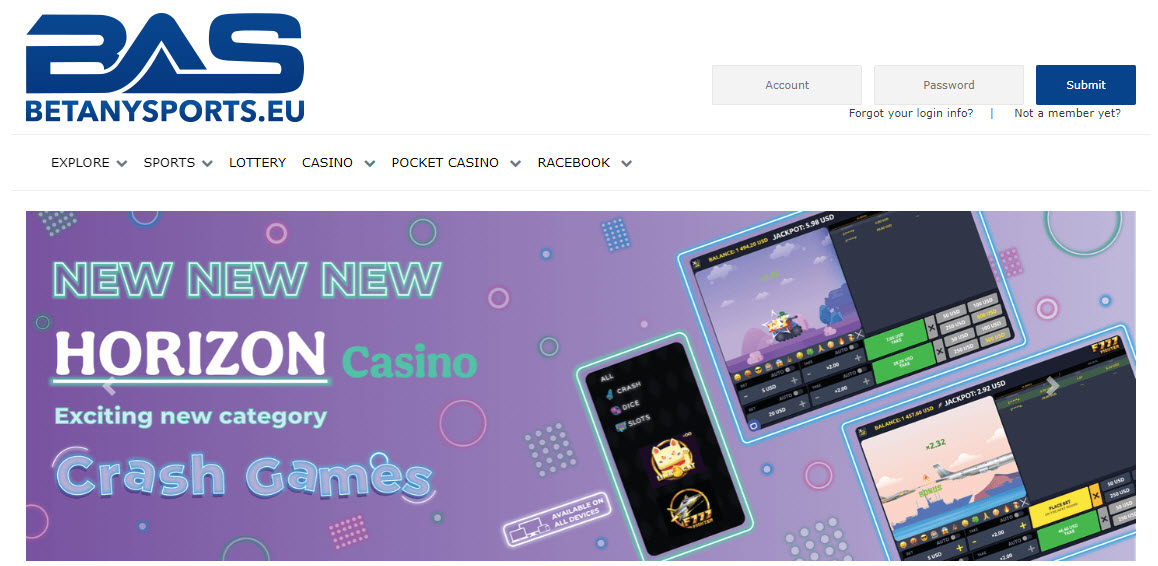 BetAnySports is our fifth top-rated online casino. They have a dedicated racebook with horse racing tracks from around the world. They do not have online poker, but they do have seven casinos to choose from with video poker, table games, slots, and more. They also have live dealer games available.
Fans of the lottery will love BetAnySports the most as there is a whole section devoted to that, where you can play your favorite 2-to-5 digit numbers on a variety of state drawings each day. Most states do not allow the purchase of online lottery tickets, so this is a great boost to have over all the rivals.
The online sportsbook is also very underrated at BetAnySports. Get some of the best reduced juice (-105) around and a great prop builder that ranks up there with the best.
Pros
Best reduced juice (-105)
Live dealer games with decent limits
Seven different casinos provide depth of game choices
Enjoy live betting on mobile site
Best for lottery fans with many daily drawings to choose from
Cons
Smaller sign-up bonus on initial deposit compared to rivals
Layout of different sports lines can be confusing at first
Our Rating Methodology
We will provide details on our rating methodology below, but we did want to give an overview of the wide range of key factors we look at that go into our grades for offshore gambling sites. We feel these should apply to the online casino industry and any other forms of gambling these sites have to offer.
Competitive casino odds
Wide variety of betting markets offered
Variety of banking methods
Generous promos and bonuses
Live dealer availability
Overall user experience
Mobile site quality
Customer service options
Safety features
Overview of the History of Kansas' Gambling Laws
Like many midwestern states, Kansas has not been overly in favor of gambling throughout most of its history. The state banned all forms of gambling back in 1868 before only relaxing the gambling laws a bit for state fairs. Slot machines were still banned in 1903.
It was not until 1986 that the state approved a lottery and pari-mutuel betting for horse and dog races. But with horse racing interest dwindling around the country, it was hard for the racetracks to keep the revenue coming in. They eventually legalized simulcast wagering on horse races in 1992, but the three main tracks around Kansas were still struggling and applied for slot machines. They were not granted a license for them, and by 2011, all the major racetracks were closed for good in the state.
But after the Indian Gaming Regulatory Act passed in 1988, Kansas was soon another state that started to allow the building of casinos on tribal land. By 1996, Kansas had its first tribal casino: the Golden Eagle Casino.
By 2006, a big deal was struck between the Kansas Lottery Commission and four state-ran commercial casinos. The first of these, Boot Hill Casino, opened in Dodge City in 2009. All four would open by 2017.
Perhaps even bigger than the Indian Gaming Regulatory Act, the Supreme Court overturned PASPA in 2018, which allowed states to have control over the legalization of sports betting. Kansas was able to pass Senate Bill 84 in 2022 to legalize sports betting in the state, which launched last September with licensed sportsbooks offering legal gambling at casinos and with online apps.
But Kansas residents still wait for laws to pass on the legalization of online poker and online casino gaming.
Timeline of Gambling in the Sunflower State
The following timeline puts an emphasis on casino gambling's important moments in the state of Kansas:
2022: The Kansas House of Representatives and Senate both approve SB 84, and Gov. Laura Kelly signs the bill into law, making retail and online sports betting legal in Kansas.
2021: Senate Bill 84 is introduced to legalize sports betting in Kansas. It would need revisions before getting a real chance at passing.
2018: PASPA is overturned by the Supreme Court, giving each state the power to decide if it wants to legalize sports betting.
2017: Kansas Crossing opens as the fourth commercial casino in the state.
2009: Opening in famed Dodge City, Boot Hill Casino becomes Kansas' first commercial casino.
2006: Four commercial casinos get approved with the Kansas Lottery Commission, making it the only state lottery to have control of its state casinos.
1996: The Golden Eagle Casino opens as Kansas' first tribal casino.
1995: Kansas' first four tribal casinos are signed up for construction.
1992: Simulcast betting on horse and dog racing is given the green light.
1986: Kansas approves a state-run lottery and pari-mutuel betting for horse and dog racing.
1903: Slot machines are banned in Kansas.
1895: Exceptions were made for some gambling at state fairs.
1868: All gambling devices (think roulette wheels) and tables were banned in Kansas.
Features of the Best Online Gambling Sites
Earlier, we provided our list of the features we use to judge the best online gambling sites. In the following sections, we are going to go over why these are important to us and why they should be important to you when choosing an online gambling site in Kansas.
Competitive Casino Odds
With so many online casinos to choose from, we like to see online casino games with high return-to-player (RTP) rates. The closer to 100%, the better it is for the player over the long run. Some sites like Bookmaker even give you RTP info to judge if the game is a good one for you to play or not.
Wide Variety of Betting Markets Offered
For a top-tier online casino, we expect to see the biggest selection of betting options and forms of gambling possible. That means the best sites will have all these present:
Sports wagering
Horse racing
Casino games (table games, slots, specialty games, live dealer games, etc.)
Esports
Poker
Lottery games
Accepted Deposit & Withdrawal Methods
We always want to see the most banking flexibility possible when using an online casino. That goes for both instant deposits and withdrawal options. The types of payment methods can usually be broken down into a couple of categories:
Traditional payment options: credit cards (including American Express), debit cards, cash transfers, bank wire transfers, checks
Modern payment options: PayPal, Venmo, P2P apps, eWallets, cryptocurrency (Bitcoin, Litecoin, etc.)
The more payment methods accepted, the better the score for this feature.
Generous Promos & Bonuses
There are sign-up bonuses and then there are ongoing promotions for loyal users at these online casinos. The generous sign-up bonuses are usually big deposit bonuses, but sometimes you can get deposit bonuses as a returning customer too. They just will not be as large as that initial offer that is designed to bring in new users.
But good online casino bonuses for loyal customers include cashback programs, rebates, free bets or spins, reload bonuses, enhanced odds, double points on select casino games, and a good loyalty program where you can accumulate points for further perks.
Live Dealers Available
For an online casino, playing live dealer games may be the preferred way for people who want to feel like they are competing against a human and not just a computer AI. Fortunately, live dealer games are often available where you can play games like blackjack and roulette with a real dealer you can see on video and chat with via dialogue box.
Overall User Experience
Mimicking the casino experience on the phone can be difficult, but with the right software, graphics and quality gaming options, it is possible for an online casino to be just as fun as going to a land-based casino. You can also save on gas and wear whatever you want at home to play.
These offshore casinos tend to lack a mobile app that you can download from your mobile device's app store, but they do have good mobile sites that act as apps. You can log in quickly and start playing casino games right away. The casino section is usually neatly organized into the game types, so you should be able to find what you are looking for with good navigation.
Available Customer Support Options
When you need some help, you will want good customer service with 24/7 hours of operation and a variety of contact methods. Typically, we expect to see a contact form, an email address, a phone number, and a live chat available. How you like to get help will determine which method suits you best.
Site's Safety Features
With so many scams on the internet these days, it is important that you can trust these sites are safely storing your data as you do have to share identifying and financial data with these sites to win real money. We trust that these reputable online casinos are using the best security measures to make sure our data is safe, and that is why they have been in business for decades like they have.
Popular Online Casino Gambling Options in Kansas
Online casinos offer just about any game retail casinos have, and we will be going over some of your favorite casino games below that you can expect to find at these sites.
Slots
Slot machines are a favorite game for many as they have high return-to-player rates (RTP), so you can play them for a long time without losing much of your bankroll. There are also hundreds of variants to choose from with new titles all the time, so you will never tire of the selection of slots.
Blackjack
Blackjack remains one of the most popular card games in the world as players try to beat the dealer to 21 or just finish higher than them.
Roulette
Roulette is another one of the most popular casino games as players try to predict where the little ball on the roulette wheel will land. You can bet on the exact number, the range of numbers, even or odd, the color, and you could place multiple bets at once before the next spin.
Poker
Poker is still a top card game in America. Online poker is a fun way to play a game with strangers for real money, and the casino poker games can vary from cash games to big tournaments if you play poker at places like BetOnline, Bovada and Everygame. You usually have to download some poker software first before playing to get the best experience.
Video Poker
A fun alternative to regular poker, video poker acts more like a video slot where you can quickly click through a game and win with less skill and patience than normal poker. But there are strategies involved too as you usually get five cards to start and have to determine which ones you'll keep. You will be playing against a computer AI instead of other human players in video poker.
Lottery & Bingo Games
At an offshore site like BetAnySports, you can actually play your favorite numbers on a variety of daily lottery drawings from different states in the country and get 80% better payouts if you win.
Bingo is another popular game offered in online form these days, as most things are.
Live Casino Games
Live casino games are any games you can play with another human being, such as online poker or the live dealer games where you can chat with a real dealer you see on video.
Kansas' Land-Based Casinos
With multiple commercial casinos and tribal casinos in the state of Kansas, you do have plenty of options for visiting land-based casinos to gamble. Whether it is a state-licensed casino or one run by one of the American tribes, you will likely find a wide assortment of table games, casino poker, legal operators of retail sportsbooks, and more at these casino locations.
To enjoy the gaming tables at one of these locations in the Sunflower State, you usually have to be at least 21 years of age due to the serving of alcohol.
7th Street Casino
Kansas City's 7th Street Casino advertises the highest return-to-player rate in the state with 95% going back to the customers on their nearly 600 slot machines.
Casino White Cloud
Travel to White Cloud in Northeast Kansas and you will find this casino on the Iowa Tribe Reservation. They offer virtual table games, bingo, and 380 slot machines.
Golden Eagle Casino
Owned by the Kickapoo Tribe, this was the state's first tribal casino when it launched in 1996. They have over 600 slot machines, bingo, craps, blackjack, and more.
CrossWinds Casino
Located in Park City just north of Wichita, the CrossWinds Casino boasts 30,000 square feet of casino floor with nearly 800 slot machines, including 160 with famous Red Spin bonuses.
Prairie Band Casino and Resort
Located on 150th Road in Mayetta, there are over 1,200 slots at Prairie Band Casino and Resort, which also has a golf course. You can also play bingo and a wide variety of table games, including blackjack, craps, roulette, and plenty of poker (Three Card, Ultimate Texas Hold'em, Mississippi Stud, I Luv Suits, etc.).
Sac and Fox Casino
The Sac and Fox Casino in Powhattan has bingo, a wide variety of slots, and poker games are available on weekends.
Boot Hill Casino & Resort
The first state-owned casino is Boot Hill Casino, which opened in Dodge City in 2009. They offer hundreds of slot machines and 16 table games, including blackjack, Mississippi Stud Poker, and Ultimate Texas Hold'em. They are going to have DraftKings Sportsbook starting in the spring as a retail sportsbook location in the casino.
Hollywood Casino at Kansas Speedway
Located on Hollywood Casino Blvd in Kansas City, this casino has Pai Gow poker in addition to many other fan-favorite table games, video poker, and slot machines.
Kansas Star Casino
Resting on Kansas Star Drive, the Kansas Star Casino has a solid selection of table games, including baccarat, roulette, blackjack, three-card poker, craps, Mississippi Stud, and Ultimate Texas Hold'em.
Kansas Crossing Casino
The Kansas Crossing Casino in Pittsburg has plenty of slots with a searchable list of games on their website. They also offer 14 table games, including craps, blackjack, and roulette. There are also poker games with Mississippi Stud and Ultimate Texas Hold'em.
Signing Up With an Online Casino in Kansas
To get you started with an online casino in Kansas today, we are going to provide the basic elements to signing up for one.
Step 1. Sign-Up With Your Chosen Casino
After you figure out which online casino you want to join, visit that site on your favorite device. Begin creating your account after directing yourself to the "join" or "sign-up" button.
Step 2. Verify Your Account Details
Be sure to verify your account by providing accurate information about yourself, including your name, address, email address and phone number at which you can be reached.
Step 3. Fund Your Casino Account
With your account verified, next you want to make a deposit of money into your account. Before you do that, be sure to read about any sign-up bonus where you may want to enter a code or deposit a large amount to get the most out of the offer. Choose your favorite of the deposit options and get money into your account.
Step 4. Enjoy the Site's Casino Gambling Options
With money in your account, you are ready to have fun with the online casino. Play some slots, play poker, make a betting slip on the sportsbook. Do what you want but do it responsibly.
How Kansas Gamblers Can Stay Safe While Gambling Online
In the following sections, we are going to provide some tips on how to stay safe with online gaming, including how to play with trusted casinos, utilizing customer support, betting responsibly and keeping your account private and secure.
Only Play Through Trusted Online Casinos
The online casino industry continues to expand as more and more states legalize online gambling. Pretty soon, the online casino market will be prominently featured in the app stores for your mobile devices as more companies are trying to compete for your business.
But for now in Kansas, regulated online casinos do not exist and have not been legalized by the state yet. This is why you have to use an offshore gambling site to play casino games in Kansas. With so many to choose from, it is vital you are playing with one that has a proven track record of offering customers legitimate bonuses and paying out winners on time.
We only include the most trusted online casinos that we have personally played with ourselves in our top 10 list. We would never recommend an online site with a shady reputation.
Be Willing to Contact Customer Support
If you ever have an issue with an online casino, you should feel comfortable in contacting customer support about it. That is what they are there for. Use the contact method that works best for you and be courteous about your issue, and you should get a fair response and the help you need.
Keep Track of Your Gambling Habits & Bankroll
Gambling can be addictive and dangerous if you do not set some limits for yourself and bet responsibly. Make sure to utilize looking at your betting slip history in your account to see how much you are betting. You should consider setting a weekly or monthly budget for how much you want to spend on an online casino. Some even allow you to set deposit limits so you do not exceed them in a certain time period.
Remember, do not bet more than you can afford to lose. Most sites have resources for those struggling with gambling addiction.
Stick to Games That You Are Familiar With at First
With a huge selection of betting options at many online casinos, it can get overwhelming at first. You want to try as many games as possible, but you should try to find some you really like and stick with those.
Some online casinos like Heritage Sports and BetUS do a great job of providing free-to-try or demo versions of every game, so you can sample them all without spending real money. That is a great way to see which games are good for you and which ones you might want to put real money into.
Keep Your Betting Account Information Private & Secure
If you are going to get involved in internet gambling, then you should guard your account details closely like you would any financial data. Do not share your account details with anyone else. Do not log in to a gambling account on a device that is shared by people like a school computer. Make sure to choose a strong password that you do not use anywhere else for your account.
The Best Online Casino in Kansas
We think all our top choices for online casinos in Kansas are worth checking out, but if you had to pick just one for starters, we would recommend Bookmaker. It is one of the biggest sportsbooks with the best value for early lines, and they have a decent online casino with video poker and RTP info to find the best games for the player. They have plenty of banking flexibility and a wide variety of withdrawal methods too. You will enjoy high limits and fast payouts with our most trusted name in online betting.
FAQs – Online Casino Gambling Options in Kansas
What gambling is legal in Kansas?
Licensed sportsbooks are allowed to take sports bets in the Sunflower State since 2022. There is also daily fantasy sports, horse racing and a state lottery; brick-and-mortar casinos offer table games, poker, and slot machines.
Where can I bet in Kansas?
You can bet at the casinos, licensed betting sites, any retailer where the Kansas Lottery tickets are sold, and with the use of offshore gambling sites like the ones reviewed above, you can also play at online casinos. There is no legal online casino market in Kansas yet, so the offshore sites are your best choice.
Does Kansas have gambling casinos?
Yes, Kansas has four commercial casinos and several more tribal casinos throughout the state. Most come equipped with a variety of table games, slots, and even poker rooms.
Does Kansas have slot machines?
Yes, most Kansas casinos you visit in person have hundreds of slot machines available. But you can also play plenty of online slots using an offshore casino site.
What is the best online gambling site in Kansas?
Bookmaker is our top-ranked online gambling site for Kansas users. The site has a great variety of games and a generous loyalty program. Winning players will not be limited at Bookmaker. It is a great choice for Kansas players looking for an all-around experience with online gambling.