Lottery Gambling in Virginia – The Top Sites to Play the Virginia Lottery Online
Lottery players living in Virginia are in a great location for one of the country's friendliest states when it comes to online lottery games. The best part is all the profits from the lottery go to fund Virginia's K-12 public schools and education.
Former Virginia Lottery CEO Kevin Hall said in 2021 that $765 million would be going to Virginia's public schools thanks to a 50% boom in lottery profit in the Fiscal Year 2021.
The pandemic led to many users craving more betting options with so many things shut down, so winning online cash by playing at a licensed operator like the Virginia Lottery became a popular thing to do.
But lottery players have several good online options for lottery games as well thanks to the best Virginia betting sites.
The Best Lottery Sites for Virginia Gamblers
Top-Rated Online Lottery Gambling Sites for 2023
For those in Virginia seeking online lottery games outside of the ones offered at the state lottery site, you are in luck. Many sites promise a lot of casino games these days, but we found 10 of our favorites that have lottery-style games and will accept Virginia players today to win real cash online.
Can you legally play the lottery online in Virginia?
Lottery players in Virginia are lucky because this is one of the few states where you can purchase real lottery tickets online without leaving your house. Users just have to create their account at the Virginia Lottery website and deposit at least $10.
From there, you can play Powerball, Mega Millions, Cash4Life, and those daily state drawings like Cash 5, Pick 3, and Pick 4. You also can play casino-style lottery games for even more betting options.
Online players looking for more online lotto games can always join an offshore casino and play games like keno. Read on to find out exactly how to do that. 
Comparing the Best Online Lottery Sites
From our top 10 sites, we chose to review the four very best choices for lottery players who want to see their favorite games like keno and more lottery drawings from other states even. These sites are located in Costa Rica where online gambling is legal, so feel free to join any of them today to win real money.
1. BetAnySports: Play Lottery Drawings from Other States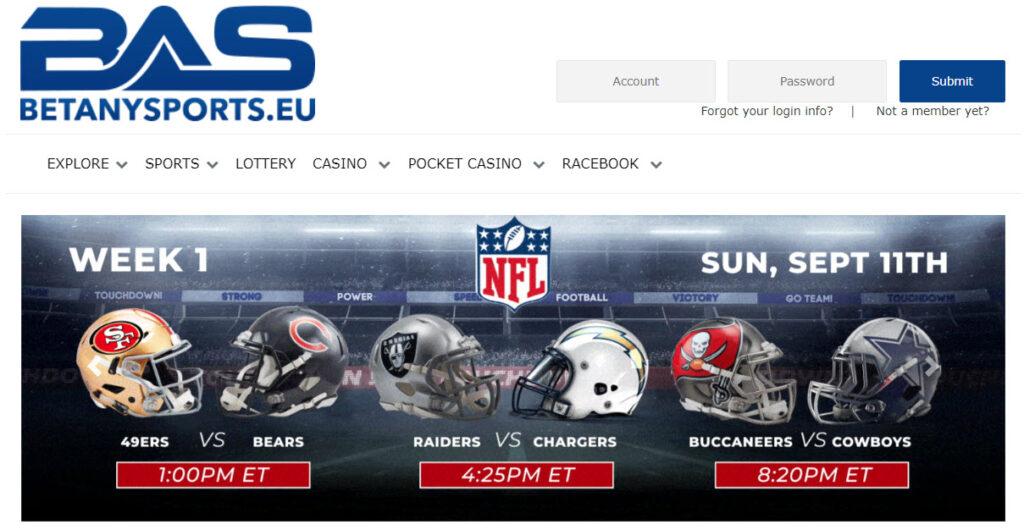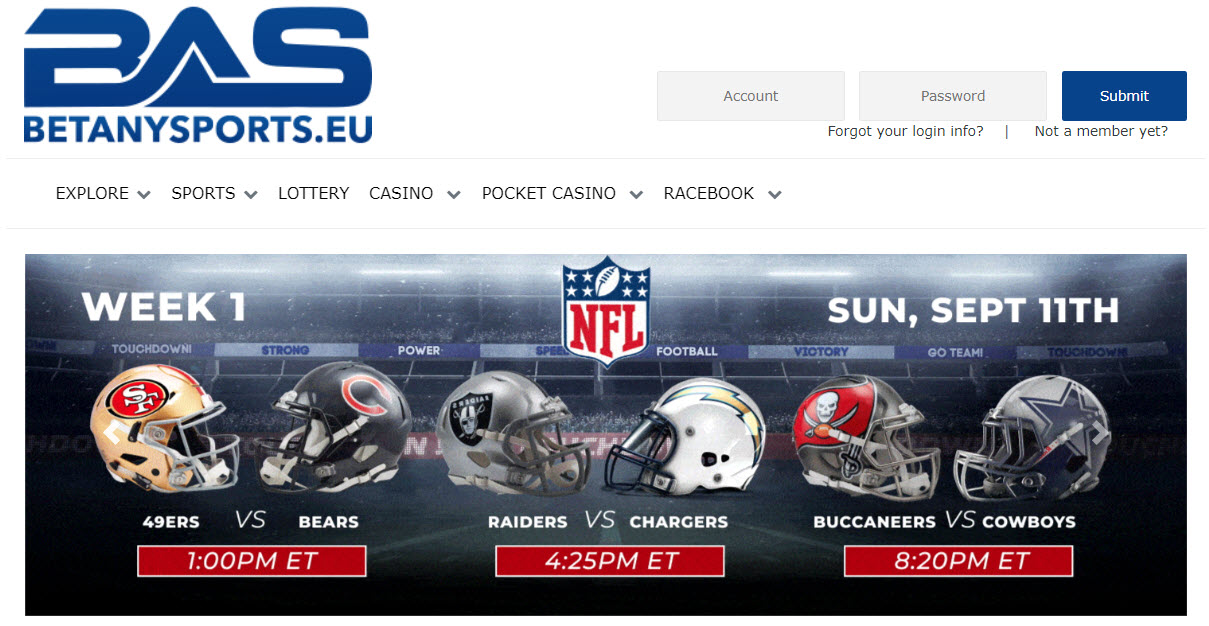 Our top online casino for lottery players is Costa Rica's BetAnySports. It is the only choice out there that has its own lotto section. You can play the Pick 2, Pick 3, Pick 4, or Pick 5 drawing on a daily basis for various different states. Winners get 80% better payouts than retail lottery locations.
Virginia players can play their favorite numbers for the Pick 3 and Pick 4 drawings using BetAnySports. They also have seven different casinos to choose from with a variety of slots, video poker, table games, and live dealer games are also available.
The sportsbook is also one of our favorites out there, so this site is a must for lottery enthusiasts. Maybe your favorite lottery number does not hit in Virginia, but you can always try it in other state drawings with this online casino.
Pros
Play multiple state lotteries from home
80% better payouts for lottery wins
Seven different casinos available
Very good sportsbook with reduced juice (-105)
Cons
Only video poker available
Fewer deposit methods
2. Bookmaker: Keno and a Great Sportsbook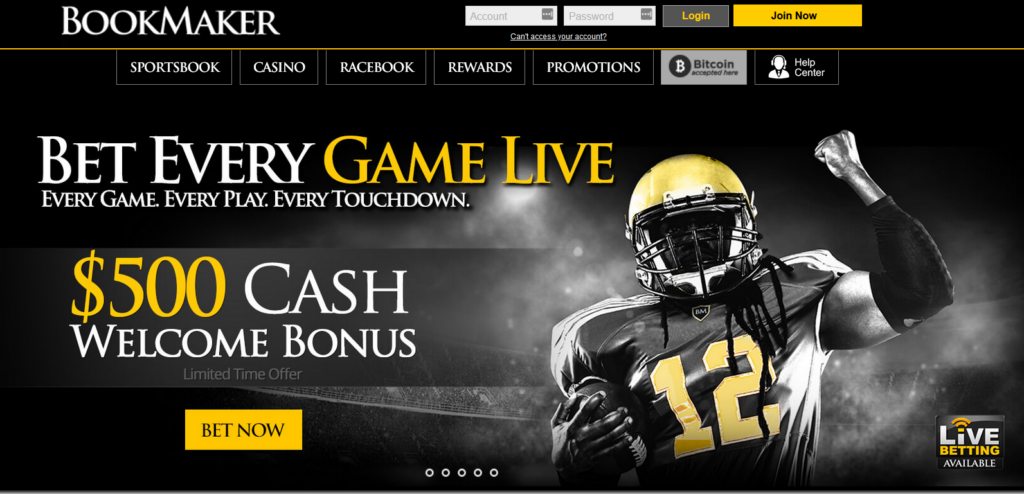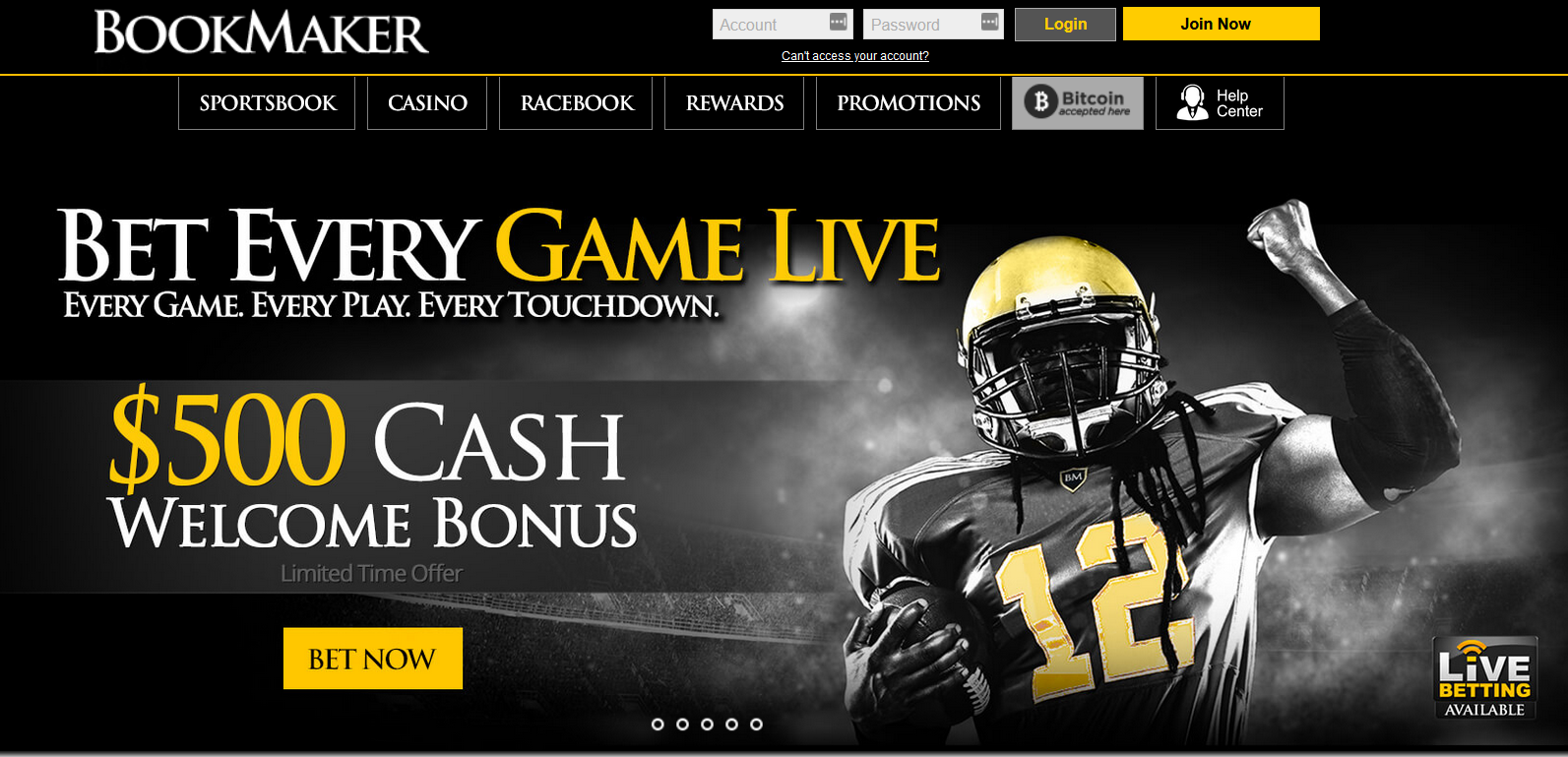 Costa Rica's Bookmaker is best known for providing the earliest sports betting lines in the market since it started in 1996. You can also bet on a selection of games from a wide variety of leagues around the world. But lottery players will take interest in the casino games where you can find slots, table games (blackjack, craps, roulette), video poker, and more.
Keno is one of the available games in the roulette selection. It is a popular lottery-style game where users place wagers on numbers and wait to see if they are called at random after 20 consecutive draws or so. You can play it along with an assortment of your other favorite games.
Bookmaker also has a great loyalty program with three tiers, giving users the best rewards possible with cash back and deposit bonuses.
Pros
The earliest lines on the sportsbook
Great reputation in the industry
Frequently adds new, popular games in the casino
Great reward program
Casino has video keno game
Cons
No poker room
No demo mode for casino games
3. Bovada: Fun Lottery-Style Game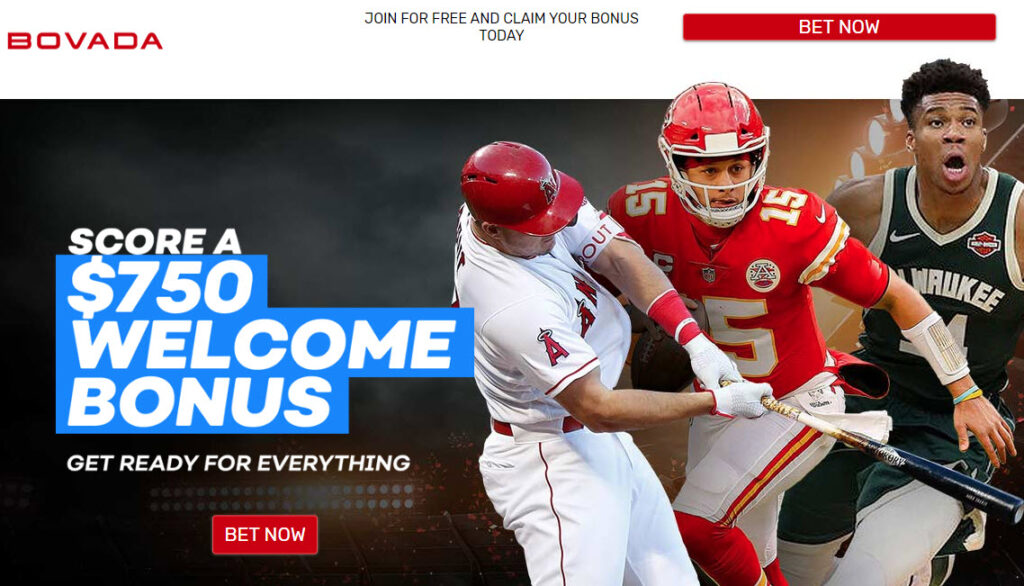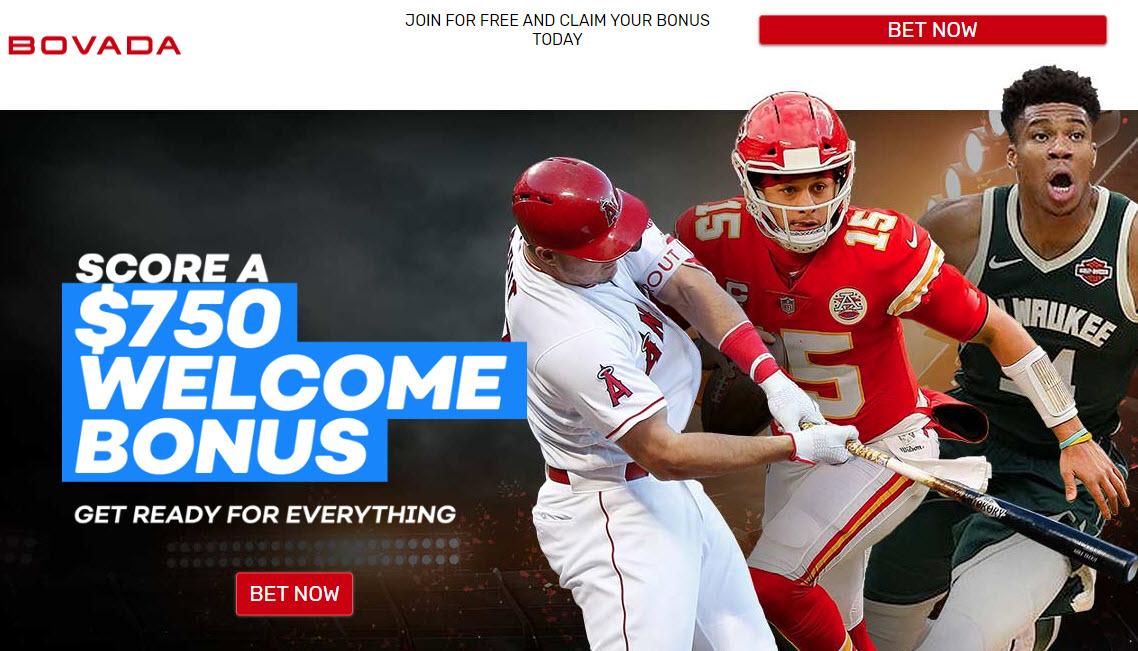 Bovada is known for offering great poker tournaments and plenty of betting options on its sportsbook, which has an excellent prop builder.
But Bovada also has an exclusive lottery-style numbers game that you can find in the sportsbook section. It works similarly to roulette or keno in that you can place wagers on which number will be drawn next with the options ranging from 1-to-75 and then random selections are made. You can wager if it will be even or odd, or which range of numbers it will fall under. You can also bet if the next ball will be higher or lower than the previous one, and the game resets after every three balls are called. There is a new ball called every 40 seconds.
The casino also includes more lottery-style specialty games for fans, including bingo variants and Keno. New users who use crypto to deposit can get up to $3,750 in bonus bets over their first three deposits.
Pros
Huge bonus funds for new crypto users
Great prop builder
Bingo and Keno specialty games available
Lottery-style numbers game is Bovada exclusive
No. 1 poker network for American users
Cons
Lacks ongoing promos
No demo versions of casino games
4. BetOnline: The Most Casino Games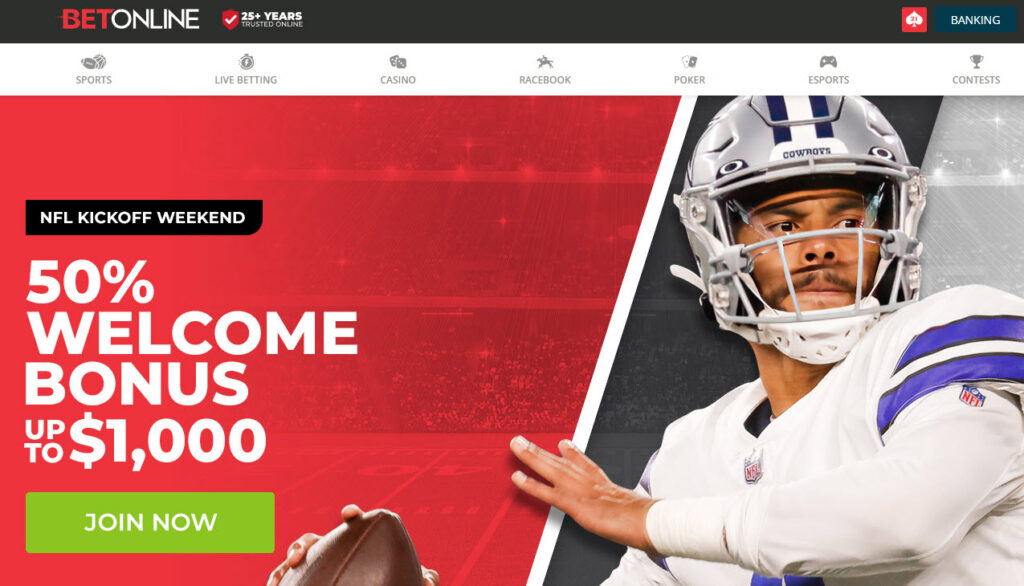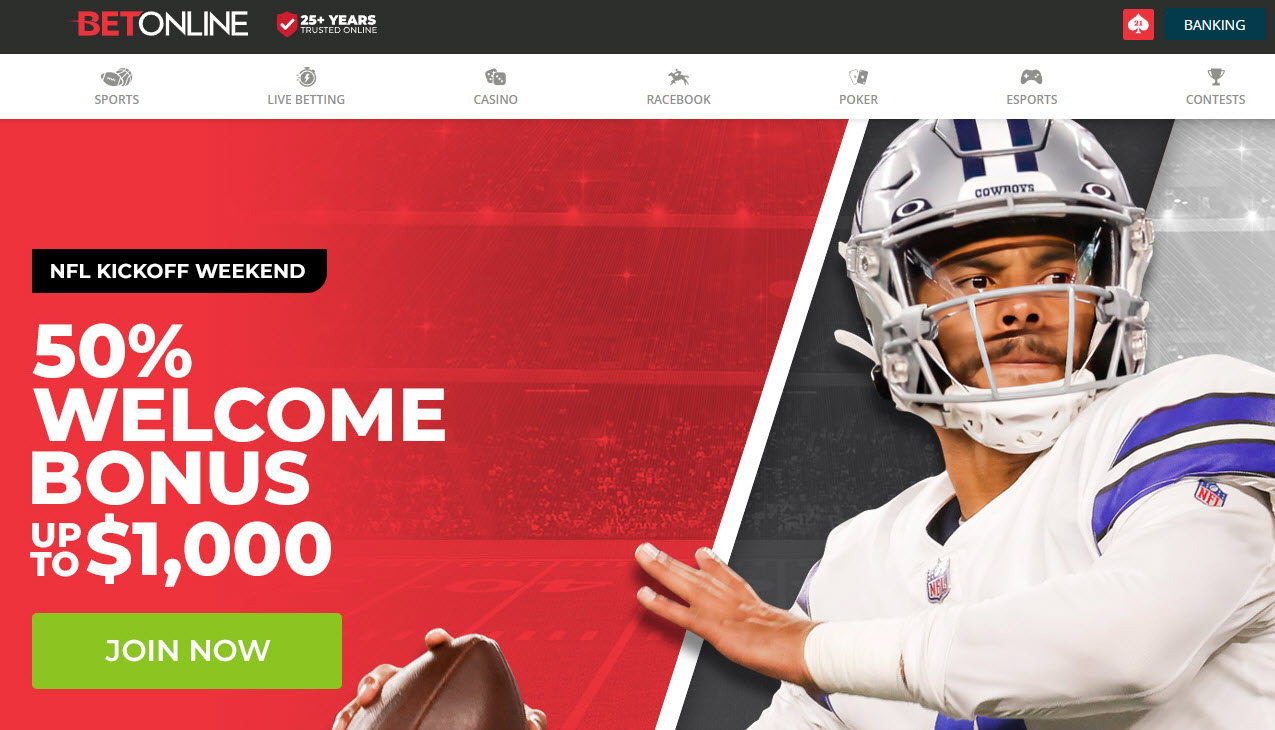 BetOnline is loaded with casino games just dying for your online cash. It has hundreds of slots, many of which are exclusive to the site. It also has a ton of video poker options, in addition to table games like blackjack, roulette, baccarat, craps, etc.
The specialty game section is also one of the best options out there; it offers plenty of choice with scratch card games and Keno variants. You can play Keno Megapays, American Keno, Keno Vegas, Keno Fortunes, and Keno Jackpot.
BetOnline also offers a very good sportsbook with opinionated lines, competitive odds, and a wide variety of sports and leagues. They also have many unique promos, including bad-beat insurance bets.
Pros
Hundreds of slots available
Fast payouts and high limits
Poker software to play tournaments and cash games
Sportsbook has opinionated lines
Cons
Credit card deposits have annoying fees
No demo versions in casino
Our Rating Methodology
When it comes to finding the best online gambling sites for Virginia lottery players, we have our proven set of criteria that works regardless of which form of gambling you are looking for. At the heart of it all is giving the user plenty of choices, making it more likely they use that site and do not have to venture elsewhere. We get into the criteria below, including bonuses, banking methods, customer service, and more.
The History of Gambling Laws in Virginia
Virginia is one of the oldest states in the country, and its history with the lottery goes well back to a time before the country and state even formally existed. In 1612, the Virginia Company of London sold lottery tickets in England to help fund the ships that were headed to Jamestown Colony, which is of course located in what we now call Virginia. These lotteries would be held often, and some were very profitable with returns of 29,000 pounds, or what would be equivalent to $8 million in today's money.
But the history of legal gambling in Virginia is still relatively new. It was not until 1973 that laws were passed to legalize some form of gambling. That was when bingo halls got the green light for charitable gaming, meaning some of the proceeds had to go to charity.
Finally, it was in 1987 when voters in Virginia supported a state lottery in a statewide referendum. The first ticket was sold on September 20, 1988, but there was not a consensus on how the proceeds would be spent in the state. In 2000, voters approved the creation of the State Lottery Proceeds Fund. Now with regulatory oversight and an amendment to the Virginia Constitution, all proceeds from the state lottery will fund Virginia's K-12 public schools and education.
Virginia's lottery now has several daily drawings and is a member of multi-state draw games like Powerball, Mega Millions, and Cash4Life. The largest prize for the lottery ever won in Virginia was in 2004 when retired trucker J.R. Triplett won a Mega Millions jackpot totaling $239 million. That is one lucky trucker.
In July 2020 during the pandemic, online sales of lottery tickets for all the favorite games started in Virginia. There were also more betting options in the form of casino-style games on the Virginia Lottery website. Within 12 months, there were sales of over $800 million on the Virginia Lottery's online platform.
For Fiscal Year 2022, the Virginia Lottery has a profit of $779.6 million, which accounts for almost 10% of the state funding for schools. To date, the Virginia Lottery has brought in more than $14.5 billion.
Timeline of Gambling in VA
The following timeline shows the key historical moments in the lottery history of Virginia:
2022: For Fiscal Year 2022, the Virginia Lottery has a profit of $779.6 million, bringing the lifetime total to over $14.5 billion.
July 2021: Within a year of the online launch, the Virginia Lottery takes over $800 million in sales during the pandemic as people enjoy a new way to play the lottery from their mobile device.
July 2020: The Virginia Lottery launches an online platform for users wishing to buy tickets online and play other casino-style games with their account on the site to win real prize money.
2004: Retired trucker J.R. Triplett wins a $239 million jackpot on the Mega Millions, the biggest lottery win in Virginia to date.
2000: Voters approve the creation of the State Lottery Proceeds Fund, which determines all the lottery proceeds should go to funding education for Virginia's K-12 public schools.
September 1988: The first lottery ticket is sold in Virginia.
1987: Voters approve a state-run lottery in Virginia.
1973: Charitable gambling is legalized at bingo halls in Virginia with proceeds going to charity.
1612: The Virginia Company of London begins selling lottery tickets overseas to fund the ships for voyages to historic Jamestown Colony, which would later become Virginia.
Key Features of the Best Online Lottery Sites
In the next sections, we are looking at the key features of the best online lottery sites, and why each of these features is important to the experience for lottery players.
Gambling Odds
We always like a site with competitive odds, whether it is a sportsbook, a racebook, a casino, or offering lottery games. The odds per game of hitting a jackpot on an online game at the Virginia Lottery site are not good of course, but it is nice to see that information provided right on the site. That is not the transparency we see often at these sites.
Betting Markets
The more betting markets and betting options, the more likely a user is to stay at a site and not have to use another. We like a casino that has keno, scratch card games, unique lottery games, and much more. We wish more sites had the lottery section like you can find at BetAnySports, but that diversity and selection of games unique to the site are why we made it our top-rated lottery site.
Banking Methods
If you are winning cash prizes on these sites, you are going to want to get your payout quickly. This is why banking methods are crucial, because you need a wide variety of deposit methods so you can add player funds to your account, and you need the same variety for taking money out. Maybe you will transfer your winnings to your online bank, but some people prefer using credit cards or crypto. All options should be available to players.
Promos & Bonuses
Promos are a huge part of the online casino experience. You can get big welcome bonuses that will match your deposit with bonus funds. Some casinos may even offer an extra chance at more funds on your second and third deposits as well.
After the welcome bonus, the ongoing lottery promotions are important too. We want to see more reload bonuses, the chance for bonus bets, free spins on casino games, and a chance to earn double points in a reward program for select games.
User Interface
An online casino has the tough task of mimicking the real experience of going to a casino, but a good user interface can help achieve this with a good graphics engine, realistic sound, and it runs lag-free whether you are at home or on the move.
No matter what your mobile device of choice is, you want a site that is easy to navigate with readable text and the ability to quickly move around from section to section. It should be easy to change the bet wager amount, make deposits, and save your favorite casino games for quick access next time.
Customer Service
If you need help with a game or getting your accounts ready for a withdrawal, you should always be able to contact a good customer service team. We look for the ones that have a 24/7 chat feature, an online contact form to explain your problem, and an onsite email form or phone number to get in touch with an agent.
Security Features
To bet real money at these sites, you are sharing your personal and financial info, so it is paramount these sites have the best security features to keep your data safe. When you use one of these sites, the data is encrypted and your connection is secure. Since we only recommend reputable sites with a long history in the business, you should feel safe using these offshore sites. But just make sure you are using reputable ones with great reviews.
Virginia Lottery Games
In the following sections, we are looking at the betting options for lottery games available to Virginia lottery players, including draw games, instant win games, scratchers, and how to make a subscription.
Virginia Lotto Draw Games
Virginia offers several lotto draw games for its residents with several having daily lottery drawings:
Pick 3 (twice daily)
Pick 4 (twice daily)
Cash 5 with EZ Match (nightly)
Bank-a-Million (Wednesdays and Saturdays)
Virginia's New Year's Millionaire Raffle (held every New Year's)
Keno (ongoing games)
Cash Pop (five times a day)
Those are the drawings that generate a lot of the lottery revenue that goes to the K-12 public schools. But Virginia also offers three very popular multi-state draw games as well:
Cash4Life (nightly)
Mega Millions (Tuesdays and Fridays)
Powerball (Mondays, Wednesdays, and Saturdays)
The draw game jackpots have been won in Virginia before with one lucky Powerball winner and nine Virginians have won the Mega Millions.
You can have multiple entries for each drawing, though online entries are not technically unlimited. The lottery site does not allow you to deposit more than $5,000 during any 1-day, 7-day, or 30-day period.
Virginia Lottery Instant Win Games
With your account at the Virginia Lottery site, you can choose from a wide variety of instant games. These are online casino-style games that you can win instant money playing, and they also offer demo versions you can try for free first to see if you like the game. Most games have a top prize of $50,000 or more.
Virginia Lottery Scratchers
Lottery players love scratch cards too. While you cannot play these online per se, you can view all the ones currently available in the state, ranging from $1 scratch cards to $50 scratch cards. You also can view the odds of winning the grand prize on each, and how many big prizes have yet to be won in the state for each card.
The Virginia Lottery site does have an interactive card to scratch and reveal the outcome, but again, these are not something you can buy on the app. But if you have a physical scratch card, you can scan it with the app to see if it is a winner or not.
Virginia Lottery Subscriptions
For lottery players looking for convenience, a subscription service is available where you can enter your numbers one time, and then you receive new tickets with the same numbers every two weeks. Subscriptions are available for Mega Millions, Powerball, and Cash4Life.
How to Buy Virginia Lottery Tickets Online
Why head to the retail stores if you can buy tickets from home? For buying Virginia lottery tickets online, you just have to create an account on the Virginia Lottery site and deposit at least $10 before you can start buying tickets to play your numbers or enjoy the instant online games they have. The site makes this easy with a variety of deposit methods, though you will have to use a debit card rather than a credit card.
Online purchases of Virginia lottery tickets have been surging since the pandemic started, so this is a very popular thing for residents to do now to make it easier to play their favorite online lottery games.
But for those seeking other lottery-style games at an offshore casino, you just have to join one of those sites (explained in the next section), fund your account, and you can start playing keno and scratch cards on there as well.
How to Create an Account in Virginia
For any lottery players looking to join an online gambling site, there is a simple registration process to create your account. We are going to walk you through it, but it should be about the same no matter which site you choose.
Step 1. Sign-Up
Go to the site you wish to join and find the register account link. One of your first objectives is to create a strong password that you are not using anywhere else to maximize account security.
Step 2. Verify Your Details
All accounts need to be verified before they are completed in the system. You can expect to have to provide your full name, address, email address, and mobile number.
Step 3. Deposit Funds
Using the deposit method you feel most comfortable with, make your first deposit into your account. Before doing that, just be sure to read about the welcome bonus for new users, because that is usually going to be based on the size of your first deposit. You may want to deposit the most you can to get the most bonus funds.
Step 4. Start Playing Lottery-Style Games
Now with your account ready with money, you can start choosing to play from a wide selection of games, including lottery-style games at the best online casinos.
FAQs – Playing the Lottery Online in Virginia
Can you play the lottery online in Virginia?
Yes, Virginia lottery players can create an account at the official Virginia Lottery site, and after depositing at least $10 into the account, they can play the lottery online. They can play numbers in a variety of drawings or enjoy something from a selection of games similar to a casino. 
What happens if you win the lottery online?
If you win under $100, you will get an automatic claim to credit your account immediately. If you win more than $100, you must file an online claim. The total of your winnings will determine how quickly that claims process moves, but it is not hard to get your winnings. 
Can I buy lottery tickets with a debit card in Virginia?
Yes, a debit card is one of the accepted forms of payment for lottery games in Virginia. Just make a deposit from your debit card, and you can play games like Pick 3 and Pick 4, or multi-state draw games like Powerball and Mega Millions. 
Can I play the Virginia Lottery online from another state?
No, you must be physically located in the state of Virginia when using a device to play any online lottery game with the Virginia Lottery site. You will have to pass a geolocation check to play games on the site. 
How much taxes does Virginia take out of lottery winnings?
Wins over $600 are reported to federal and state tax agencies. If you win over $5,000, taxes are automatically withheld at rates of 24% (federal tax) and 4% (state tax). This is consistent with gambling winnings in other states too.