San Antonio Casinos: How to Gamble Online & In-Person in San Antonio, Texas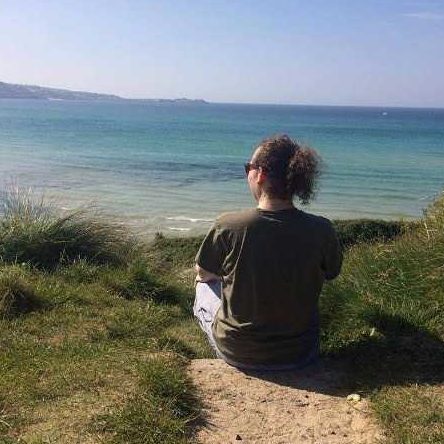 David is a freelance sports journalist who comes from West Midlands. He specializes in sports content, both written and visual. With an impressive record in pre-fight predictions, David is quickly becoming recognized in his field for his in-depth fight analysis and impressive contender & fight history knowledge.
San Antonio is the second-most populous city in Texas. History is rich in San Antonio and gambling has long been an ingredient of the state's culture.
However, you won't find online casinos in this Texas city. San Antonio's local gaming options are limited. But locals can register with online betting sites located offshore and receive all the gaming services available.
However, finding a trustworthy offshore sportsbook isn't simple. Our expert team has reviewed hundreds of operators and assigned rankings to each site. We've compiled a list of safe online gambling options; all of the top offshore sportsbooks operate their own online casinos with intuitive user interfaces where you can enjoy the most popular online games.
This comprehensive guide covers all aspects of playing at online casinos and at San Antonio's closest retail casinos, including the laws, locations and much more.
Land-Based San Antonio Casino Locations
While San Antonio is forbidden from involvement in casino operations by law, you can find alternative state-licensed casino options in surrounding areas if you want the full casino experience.
Those willing to drive a few hours can find San Antonio's two closest full-scale casino properties. We will cover both of these options in more detail below:
Kickapoo Lucky Eagle Casino Hotel
Located just a short drive from San Antonio, Kickapoo Lucky Eagle Casino is a premier gaming destination that offers visitors an exciting and immersive gaming experience. With an 80,000 square foot gaming floor, the casino features a wide variety of classic and modern games, including your favorite slots, video poker, blackjack, roulette, bingo and a poker room where you can enjoy daily poker tournaments and cash games. This poker room features both high-limit tables and low-limit tables.
The atmosphere at Kickapoo Lucky Eagle Casino is lively and welcoming, with friendly staff and great amenities like dining options and a sportsbook. For those looking to test their luck and have some fun, Kickapoo Lucky Eagle Casino is definitely worth the approximately 2-hour drive from San Antonio.
Naskila Gaming
Nestled in the beautiful piney woods of East Texas, Naskila Gaming is a popular gaming destination that offers visitors a unique and exciting gaming experience. The casino features a variety of classic and modern slot machines as well as electronic bingo and electronic table games out on the gaming floor.
With friendly staff and great amenities like dining options and a gift shop, Naskila Gaming is the perfect place to relax and try your luck. Located approximately 2 hours from Houston and just over 3 hours from San Antonio, it's a great destination for a day trip or weekend getaway.
The Best Online Casinos in San Antonio
When looking for the best sportsbooks with online casinos in San Antonio, most people don't want to spend hours trying to figure out the best options available. Our experts have narrowed down a long list of offshore sportsbooks into the top 10 and top 5 lists, revealing the best-known casinos for San Antonio players.
To create our list, extensive testing was done on game variety, usability, payment methods, customer service, bonus offers, promotions and overall user experience of each offshore casino platform.
Best Online Casinos in San Antonio Reviewed
Our top-rated online casino list is compiled with the most notable operators available to San Antonio locals; each site presents excellent promotions and a range of table game options and your favorite slots.
1. Bovada: Online Poker Room With Most Traffic in the United States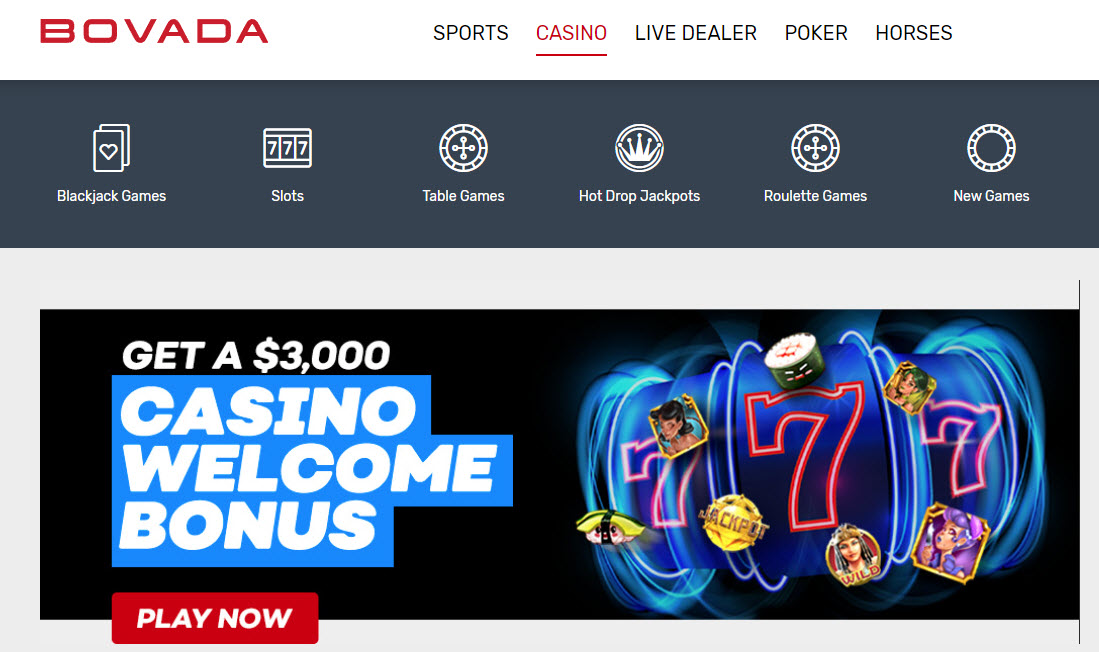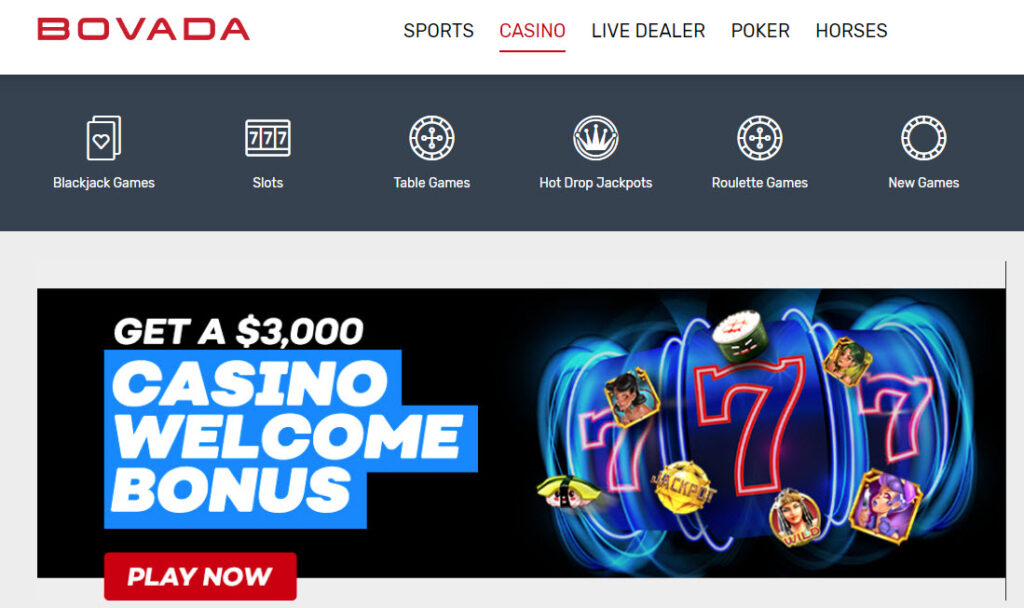 The Bovada casino sits at the top of our list for San Antonio online casino offerings. Founded in 2011, Bovada has garnered immense respect for its casino and sportsbook services. With its online casino, sportsbook and racebook, it's the poker players who've boosted the site's popularity as it's now the most popular online poker room in the U.S.
With exceptional security, responsive customer service and a user-friendly experience, the Bovada casino also provides one of the most excellent San Antonio casinos for players who enjoy progressive jackpots. Classic titles like 777 Deluxe present lucrative rewards and they're running with some of the best software providers in gambling.
The casino side of Bovada presents a wealth of choice, with over 30 live dealer titles, blackjack tables, poker tables, baccarat, roulette and slot machines.
Bovada offers a wide selection of cryptocurrency and fiat deposit/withdrawal methods in addition to a number of crypto bonus offers for added enticement. They have a low minimum deposit of $10 and new players can withdraw a maximum of $3,000 per week; this naturally adjusts for long-term users. For further added value, you can use a number of promo codes at Bovada to unlock more perks.
Pros:
A live dealer casino with a vast selection of games
Most popular poker room in the U.S.
Mobile-friendly with smooth optimization.
Small rollover requirements for bonuses
Cons:
Betting limits can sometimes be lower than competitors
2. Bookmaker.eu: High Limits and Loyalty Program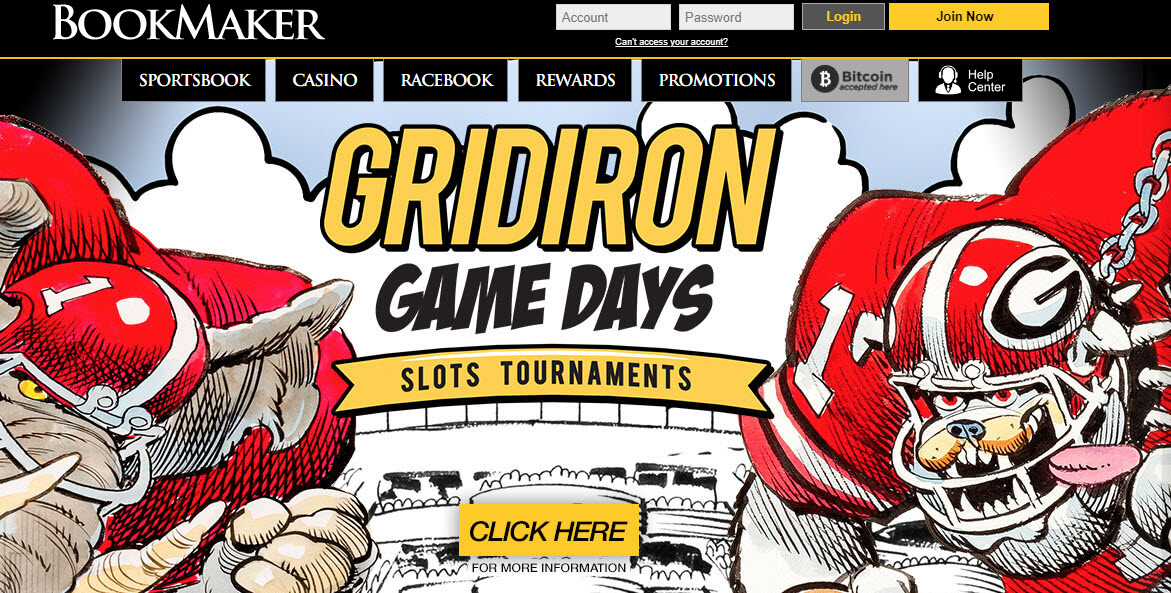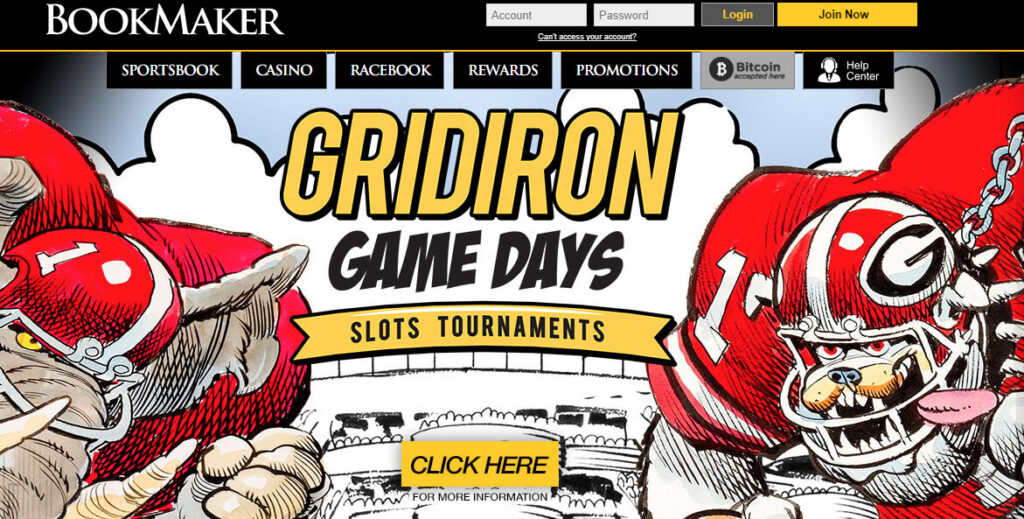 Bookmaker.eu is the number one choice for experienced and amateur players, respectively. Owning a reputation as the home of professional and sharp bettors, you already know this offshore sportsbook is leading the rankings for a great reason.
San Antonio users looking for an excellent operator, BookMaker fits the description. You'll find table games, video poker, video slots and live dealer games in the casino. With an easy-to-use site that works flawlessly on desktop and mobile, this offshore operator has over 25 years of experience, and the customer service team is always happy to help.
BookMaker presents a desirable interface with a user-friendly online casino lobby; finding the games you want is simple while navigating. The all-around experience excels compared to its rivals.
With great promos and loyalty programs, low minimum wagering limits and high-stake games for the big ballers, online casino users in San Antonio can rest assured knowing they've chosen a reputable and trustworthy offshore operator in BookMaker.
Pros:
Decades of experience dating back to 1996
Extremely high betting limits
Stylish layout and is simple to use
Cons:
Professional bettors are eventually removed from the loyalty program
No reduced lines
3. BetOnline: Quick Withdrawals and Great Mobile Betting Interface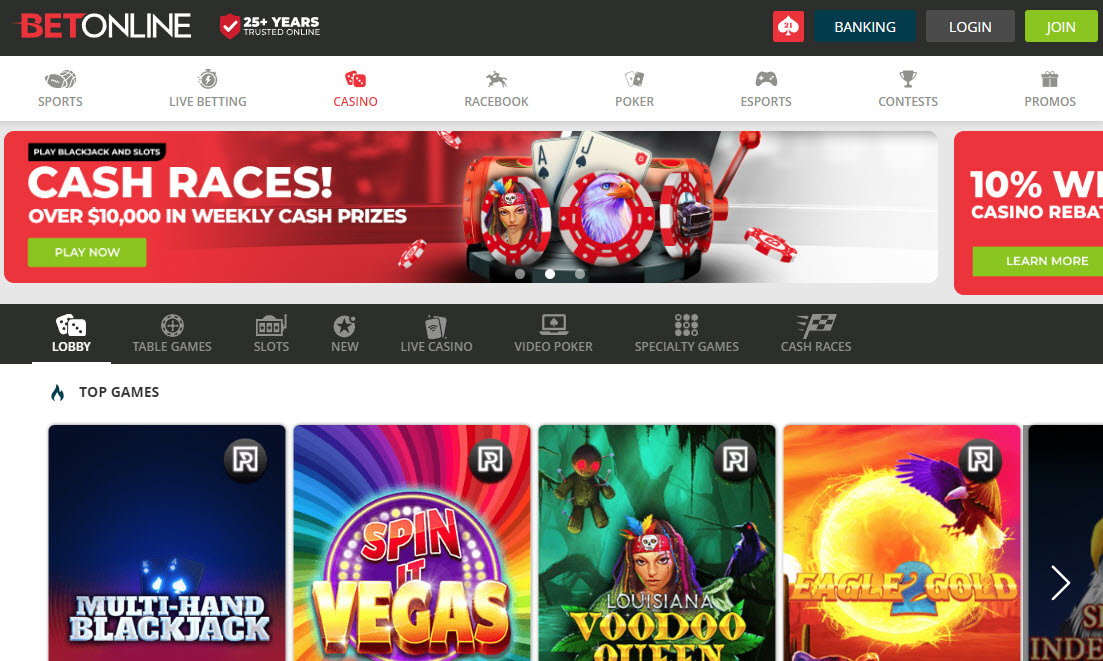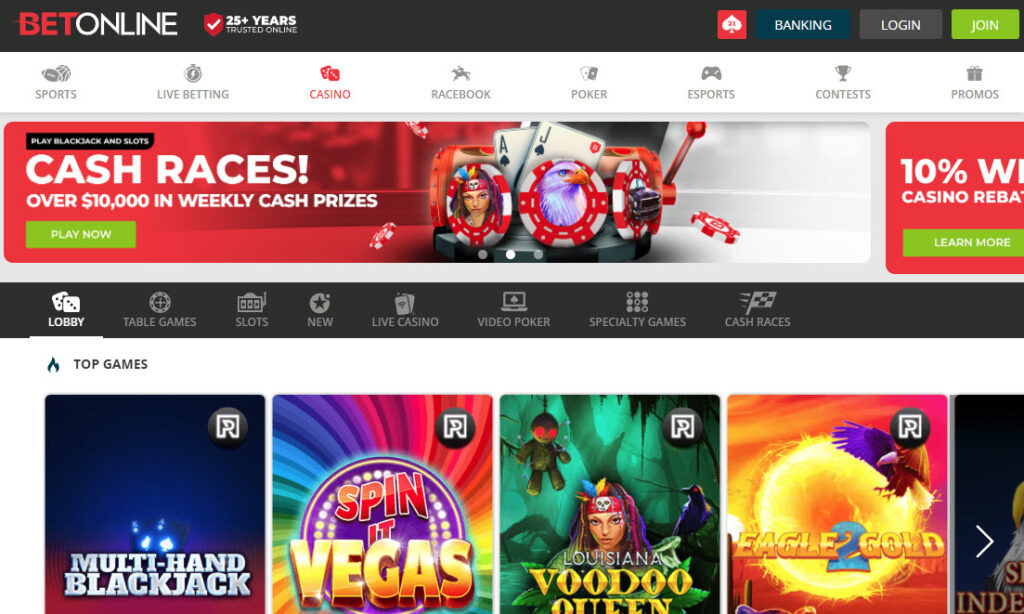 First established in 2001, BetOnline is one of the oldest and most experienced online casinos available to San Antonio casino fans. The primary interface at BetOnline keeps life simple; less is more! And don't be fooled by its simple appearance; a high level of security is operating behind the scenes to ensure customers receive the best available protection.
With decades of experience in casino and sports betting, BetOnline is a perfect online casino operator in San Antonio that has earned its position as a trustworthy and reputable site. For good measure, new and current players receive a great selection of bonuses and promotional offers.
Whether you're at home using a desktop or on the move with your mobile, BetOnline's website works effortlessly on both platforms. The high-ranked reputation they've garnered is because they're consistently attempting to evolve in the online casino and sports betting industry.
BetOnline's casino has over 450 slot gaming options, a great selection of RNG and live dealer tables, countless card games and one of the best poker rooms from all of the offshore operators. Developed by Betsoft, ViG and Nucleus, the slots at BetOnline are undoubtedly one of the most attractive options for San Antonio online casino enthusiasts.
Pros:
Always pays their customers promptly and on time
Casino tournaments for various games
Over 450 casino games.
Professional interface & layout
A+ rated online sportsbook, racebook, poker room and esports hub.
Cons:
$50 fee on check withdrawals
4. Heritage Sports: Cash Rebate and Live Dealers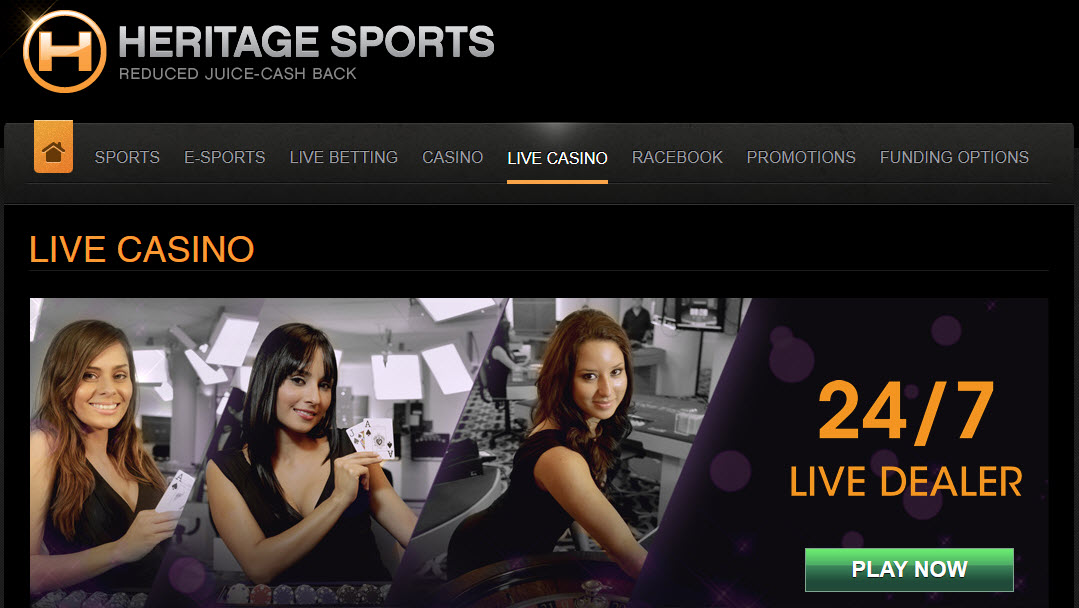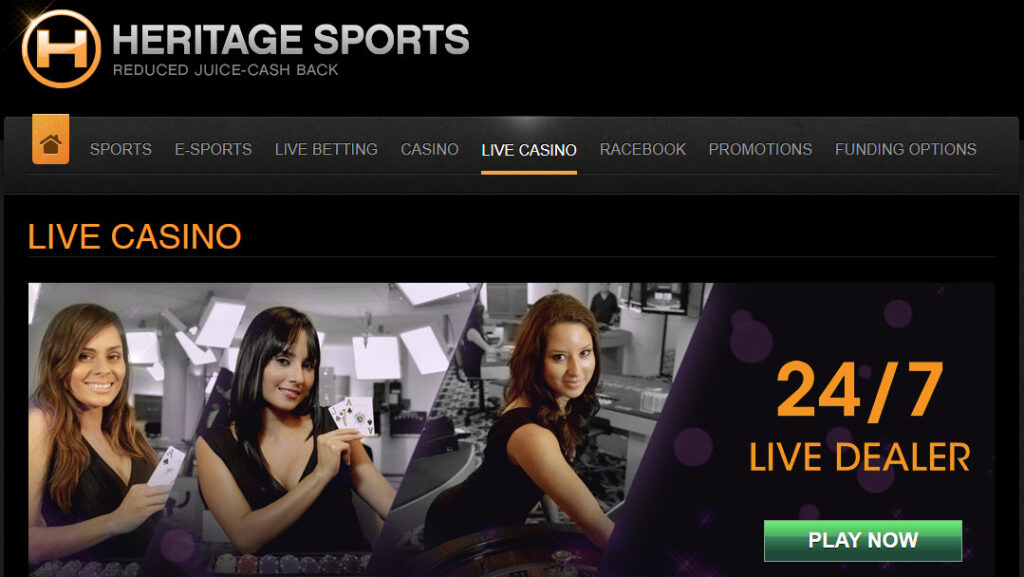 The search for San Antonio online casinos continues and Heritage Sports is a leading operator in the industry worth your time.
Heritage Sports has long prioritized customer service as the player's needs are crucial in operating a successful online casino. Combining this with an easy-to-navigate landing page, countless promotional offers and cashback in the form of rebates is an excellent option as a San Antonio online casino provider.
The customer service is top-notch, but the vast selection of games will keep casino enthusiasts entertained for a lifetime. And unlike their rivals, Heritage Sports gives you the option to play their games in demo mode. This means you can find the games that best suit you before deciding to spend real money.
Lastly, Heritage Sports doesn't prolong its cash withdrawals; an exceptional trait often overlooked in the industry. And for customers using cryptocurrency as their payment method, same-day withdrawals can be instant.
Pros:
Simple to navigate/operate casino lobby
Unique promotional offers
Cons:
No online poker room
Signup bonuses aren't as significant as other sites
5. Everygame: A Top-Rated Mobile Casino in San Antonio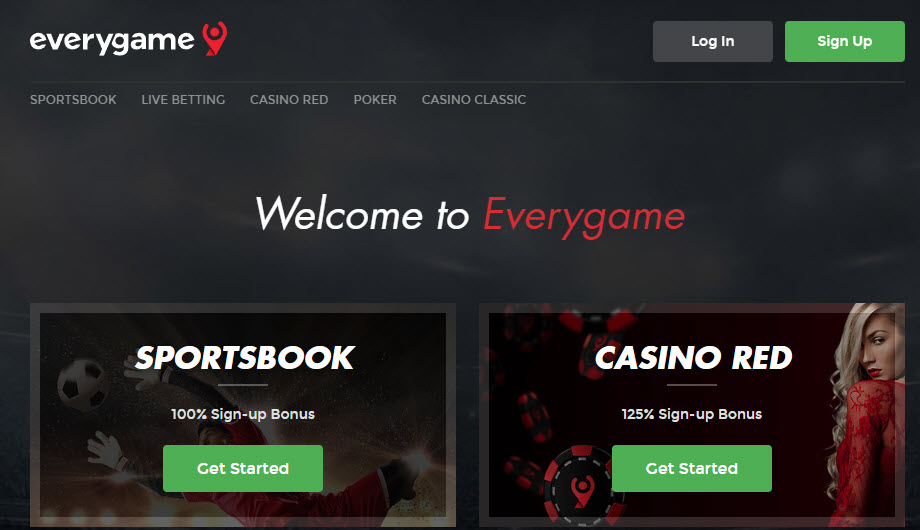 Everygame has evolved from its previous alias, Intertops and the team has done an exceptional job at producing one of the best up-and-coming online casinos in San Antonio and the United States in general. Since its overhaul and reconstruction, Everygame isn't just one of the world's best online betting sites; they're now boasting an advanced and reputable online casino since receiving a massive software upgrade. There are also a variety of promo codes at Everygame, making signing up a no-brainer.
The software upgrade at Everygame also presents a new stylish interface as desktop and mobile users will find it simple to navigate. The selection of games has significantly raised with their new software partners as players will stumble on hundreds of available slots, table games and live dealer games.
The choice of games doesn't end, a notable poker room, blackjack, Hold 'em, virtual baccarat and various table games are on offer. And with more than 300 online casino games at the ready, the rebuild at Everygame has positioned them as one of the best in the business.
Pros:
A great web and mobile experience
Variety of promotions
Cons:
Limited in some countries
Gambling Laws in San Antonio: Is gambling legal in San Antonio?
Because of the strict Texas laws, the San Antonio legislature strictly prohibits gambling; outside of a few minor exceptions, the most sought-after gambling options in San Antonio are illegal. It's a criminal offense to operate a gambling establishment in San Antonio, with punishments of up to $4,000 in fines and one year in prison.
Class 2 and Class 3 gambling is illegal in San Antonio. This means that eight-liner gambling machines – replicating slot machines — that are found in many stores will only offer low-level prizes that don't exceed 10x the value of what you initially paid to play. Texas is also an anti-wagering state; sports betting has never been legal and is still frowned upon in the Lone Star State.
A handful of exceptions arrive in the form of horse race betting (like those held at the popular Lone Star Park), greyhound betting and the state lottery. For San Antonio residents visiting one of the state's racetracks, wagering on horse races and greyhound races is legal through the legalization of pari-mutuel wagering on races that arrived in Texas in the 1980s.
It's important to note that Texas bettors do have a few casino choices to choose from. The Lucky Eagle Casino located in Eagle Pass, TX is one such option for them that offers a range of casino games and other gaming options. Because it's a tribal casino located on tribal lands, it is allowed to operate in the state due to a gaming compact. This location is one of only two casinos in the state that offers legal real-money slot machines, electronic bingo machines and other electronic gaming machines, among other casino favorites for those who are looking for an authentic in-person dealer experience. Unfortunately, Eagle Pass is roughly two hours away from San Antonio, meaning offshore casino sites and sportsbooks are still your best bet.
But, San Antonio locals looking to place any other form of sports wager (NFL, NBA, MLB or NHL) will need to travel to find legal land-based casinos. The best option is to locate a commercial casino in Oklahoma or Louisiana or to use one of the top-rated offshore gambling casinos listed in our casino review above.
Is online gambling in San Antonio legal?
San Antonio hasn't legalized or regulated any form of online gambling. However, offshore betting sites such as Bovada, BookMaker, BetOnline, Heritage Sports and Everygame can give San Antonio residents the chance to get involved in the fun. Because our top-rated offshore sportsbooks aren't required to abide by Texas laws, San Antonio locals can now register and begin playing online casino games.
There is a vast selection of online casinos and sportsbooks available in San Antonio and the most popular options are listed in our offshore casino reviews above.
History of Gambling in San Antonio and the Rest of Texas
San Antonio's history of betting is one of the most profound gambling histories of all the cities in Texas. Since the nineteenth century, San Antonio has been synonymous with its gambling activity.
San Antonio became famous for its Sporting District, an area that became reputable for its sports wagering activity. Furthermore, despite its prohibition, the Sporting District remained a hot spot for gambling enthusiasts.
The state tackled gambling in 1903, taking away residents' ability to bet on their favorite sports or play various types of casino games for real money at legal casino properties. Here's a timeline of the most defining moments in San Antonio's gambling history:
1995: San Antonio opens its first racetrack, Retama Park.
1992: The lottery is legalized in Texas. Lottery draws and scratch tickets are sold in Dallas and surrounding areas in the Lone Star State.
1982: Charitable bingo and a handful of bingo halls open throughout Dallas.
1933: The legalization of pari-mutuel wagering is voted in by Texas Legislature.
1903: Gambling was made illegal in Texas.
1889: The famous Sporting District operated until official laws arrived in the twentieth century.
1856: The Casino Club was built. They didn't promote gambling, but we know what was happening behind closed doors.
Online Gambling Casinos in San Antonio: What's next?
While it's an unpopular opinion, the legalization of online gambling options in San Antonio isn't likely to happen anytime soon. As two-thirds of voters are needed to support legal land-based casinos and adjust the constitution, a Senate primarily composed of anti-gambling Republicans will be a tough team to tackle. The Republicans in Texas have long opposed any gaming expansion laws in the state.
The same goes for online casinos, real-money casino apps and sportsbooks. Most of the U.S. states that have witnessed a progression in the legalization of online casinos first started with a battle to allow land-based operators. However, you don't need the Texas legislature to give you permission; offshore sportsbooks or an offshore casino app in San Antonio can provide you with the services you require.
How to Play at San Antonio Casinos
So, you've found one or multiple online casino platforms that you're interested in playing with, but you don't know how to begin? Firstly, you want to click on one of our top-rated online casinos and navigate to the operator's registration page. And for those unsure how to open an account, read our guide below.
Step 1: Find the Betting Site's Register/Join Button
Often located in the upper right corner of an offshore casino operator's home page, click on the "join" or "register now" option.
Step 2: Fill in Your Details
Fill in the details requested by the online gambling platform. More often than not, you'll need a username, email, password, address, name and phone number when signing up with an online betting site.
Step 3: Deposit Money in Your Account
Whether you're looking to use cryptocurrency, a credit/debit card or another one of the online gambling platform's accepted payment options, find the operator's deposit/withdrawal tab and proceed to enter the necessary payment details to fund your account. Don't forget to enter your promo code — if required — and find the best suitable bonus, including crypto bonuses for crypto users that are using one of the many accepted crypto payment methods. All that's left is to start placing your casino bets on one of the site's offered gaming options, such as the card games or slot machines that they will have available.
Sports Betting in San Antonio
Horse and greyhound racing in San Antonio is the only sport that locals can legally wager on. The arrival of pari-mutuel wagering in the 80s gave Texans the opportunity to wager on horses at any of the racetracks in the Lone Star State. Outside of this, no other form of sports wagering is legal in San Antonio. Texas sports betting bills have been introduced but none of them have been about to have much success, leaving players turning to offshore sportsbooks.
Don't neglect the top-rated and highly reputable online gambling sites in San Antonio. Whether you choose Bovada, BookMaker, BetOnline, Heritage Sports or Everygame, we guarantee your casino or sports betting needs will be fulfilled.
FAQs – Casino Gaming in San Antonio
Does San Antonio have casinos?
No, there are no casinos in San Antonio. The closest casino is a tribal casino located a few hours away in Eagle Pass. This casino is the Kickapoo Lucky Eagle Casino.
Are there any real casinos in Texas?
Yes, there are two tribal casino locations operating in the state of Texas. The Kickapoo Lucky Eagle Casino and the Naskilla Casino.
Why are casinos in Texas illegal?
Because many forms of casino gambling remain illegal in Texas, commercial casinos are not allowed to open. Because those laws are superseded by U.S. federal laws, tribal casinos can still offer casino gaming.
Is casino gambling coming to Texas?
It is unclear when casino legalization will hit the state of Texas; until then, U.S. players can enjoy online casino opportunities at offshore sites. Many online options also offer live dealer titles to replicate the social experience of a world-class casino.
Can I play online casino for real money in Texas?
Yes, offshore online casino sites accept U.S. players, including Texas residents. You can find a range of casino games, including online poker. These sites also offer other online gambling options like wagering on horse races and sports.
Per Nevada Gaming Control Board data, the state achieves $2 billion in adjusted gross revenue, joining an elite group. October's $68.1 million contribution underlines offshore sportsbooks' success, affirming Nevada's robust sports betting industry and its positive trends. Silver State Strikes Gold The state that is home to North America's gambling mecca, Las Vegas, now joins

---