Online Gambling Georgia – Legal at GA Gambling Sites?
When deciding what online gambling site in Georgia is best for you there are several things to consider. The first would be to find one, amongst hundreds of offshore sportsbooks, that allows you to safely bet on sports online in Georgia and get paid.
The next thing you need to decide is what kind of player you are. You might not know the answer to that question yet and that's fine. While reviewing the top online betting sites that accept players from Georgia, you will be given a preview of the types of perks you can enjoy as a player.
Georgia Betting Guides
If you want to learn more about online gambling in Georgia, we recommend that you check out one of our other in-depth betting guides which will answer any questions that you may have.
Starting with welcome bonuses, reduced juice odds, online casinos and poker rooms, the best online gambling sites in Georgia offer a seemingly infinite amount of options. Before you sign up, you should take the time to consider a few things:
Are you looking for the best possible bonuses?
Are you looking for the best possible bonuses? (Deposit bonus, reload bonus)
Are fast payouts a priority?
Do you favor online gambling sites in Georgia that offer reduced juice?
Odds being released early a priority?
Do you want 24/7 customer service?
Once you've answered these questions for yourself, it will be much easier to make your choice as most of the best sportsbooks in Georgia do offer some if not all of these features. The thing is, everyone can't be an expert at everything. Some sites will release early odds but not have 24/7 customer service for example.
That is why a crucial part of your user experience is knowing who you are as a gambler and finding the site that best accommodates those needs. In this guide, our experts have given you their top ten online sportsbooks in Georgia.
We've done that by signing up for accounts at hundreds of offshore sportsbooks in order to explore all of the best legal sports betting options.
Best Georgia Online Gambling Sites 2023
The BMR team has done reviews for over 100 online gambling sites that are available to players in Georgia. We base our ratings on a long list of things that are conduits to our readers getting the best possible user experience.
We also look for certain things that would automatically disqualify sportsbooks from being recommended to you. We then compile this list of "pros" and "cons" and give all online gambling sites in question a rating from A+ to F.
In this guide, we've provided you with our experts' top picks as well as a detailed breakdown of what to expect when gambling online in Georgia:
The Best Georgia Gambling Site Reviews
Our experts went over more than 100 sportsbooks that offer online gambling in Georgia. We rated all of them on an A+ to F scale, rooted in factors such as security, speed of payouts, betting markets available, promotions, customer service and the quality of the betting odds, among others. Our experts ultimately decided that these are the top 10 sites for Georgia online gambling:
1. Bookmaker: One of the Biggest Brands in the Business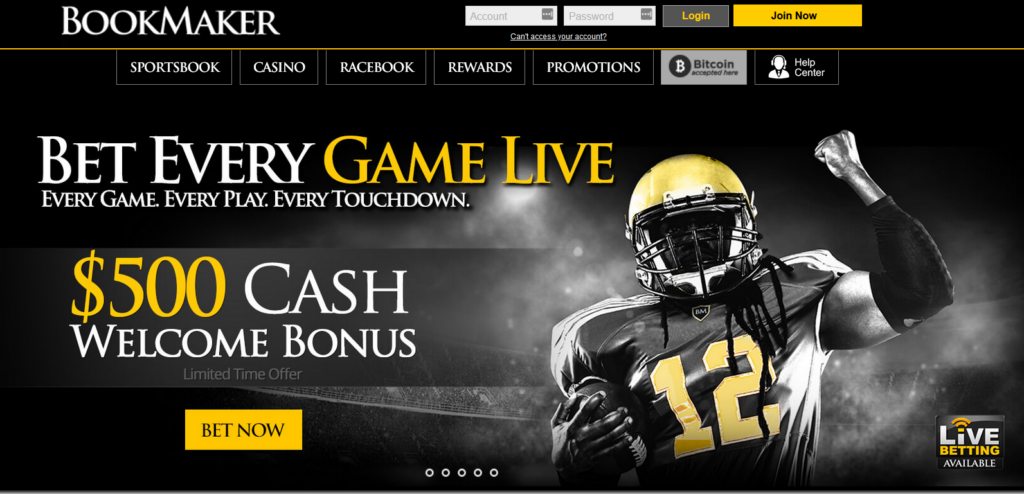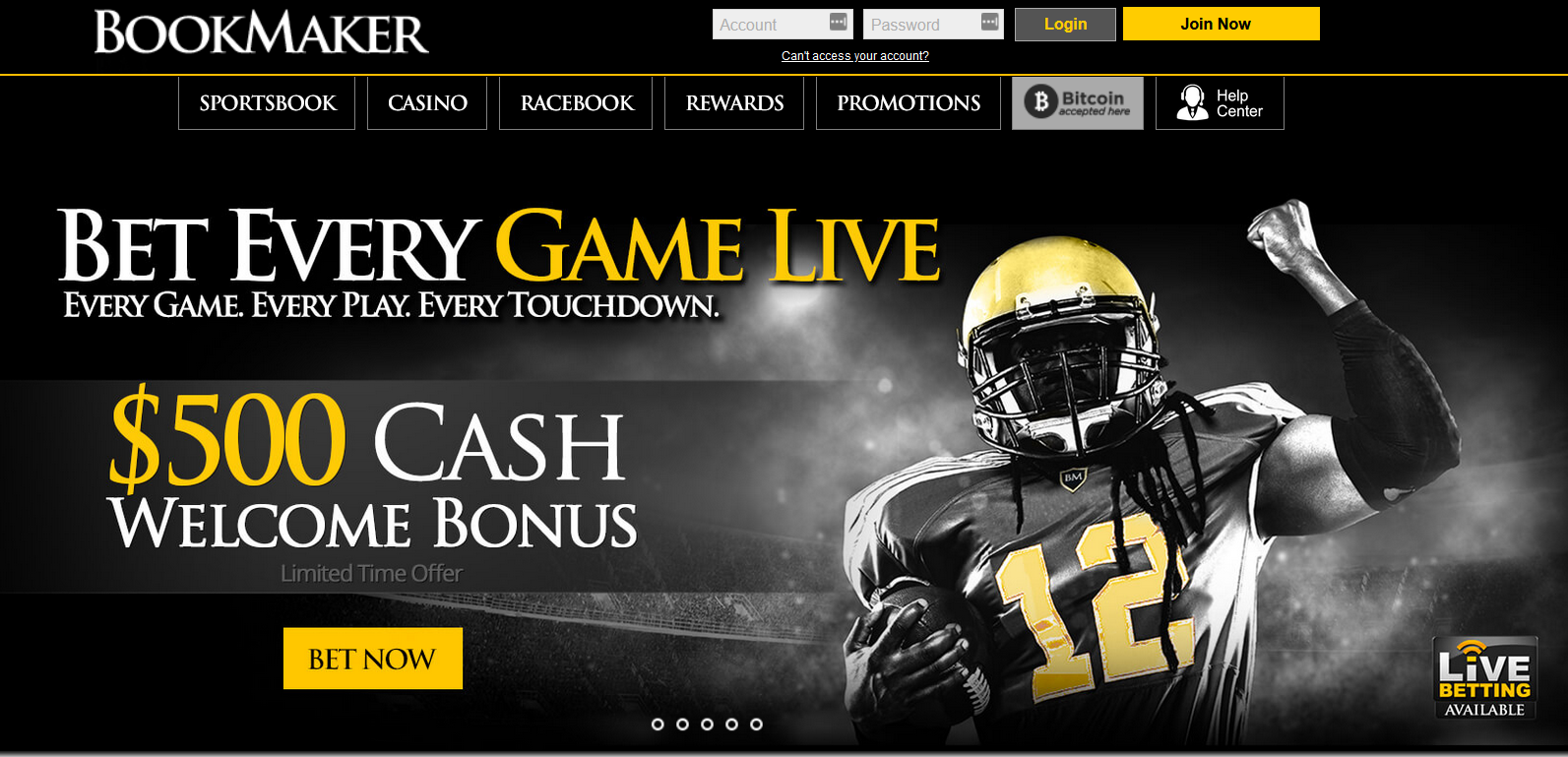 Bookmaker.eu is known as the home of the professional and casual bettor alike. What that really means is they take on all action which is not the same that can be said for every online betting site out there. This is the reason why we recommend them so highly for online gambling in Georgia.
They have some of the most competitive odds in the industry, four different welcome bonuses and some of the best customer service in the industry. They pay out quickly and they have larger betting limits than the average betting site.
Another great perk is their loyalty program, which allows you to earn BetPoints every time you put in a bet on one of the selected sports or in the casino. All in all, it'll be hard to find a better product than what Bookmaker.eu has to offer.
Pros:
Huge betting market
Early odds
Sports betting contests
Racebook rebate
Cons:
Welcome bonus lower than some of their competitors
2. Heritage Sports: Best Odds and Great Customer Service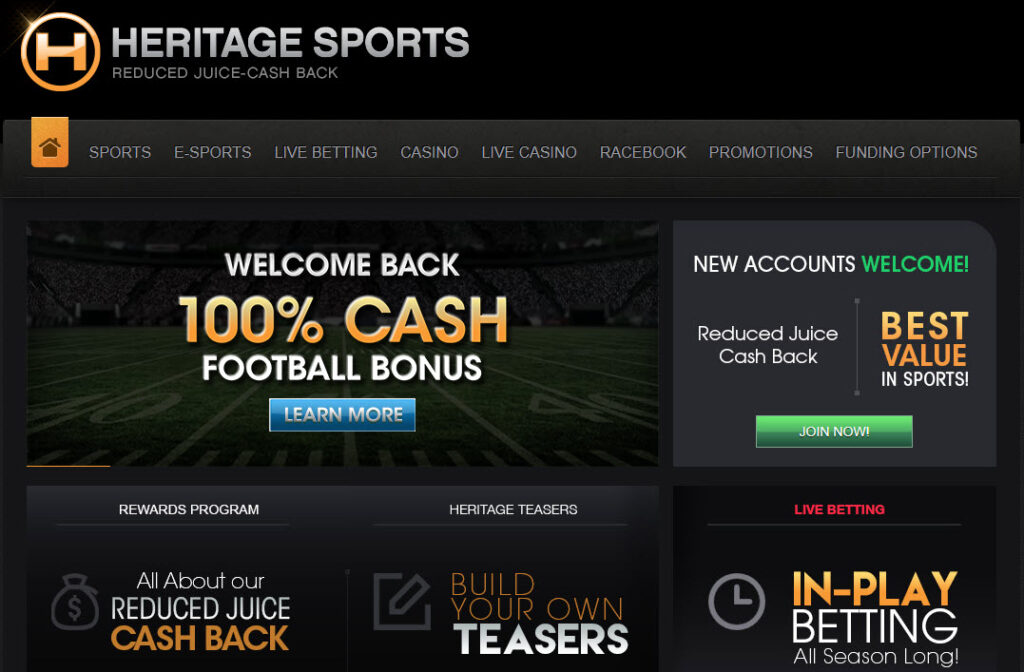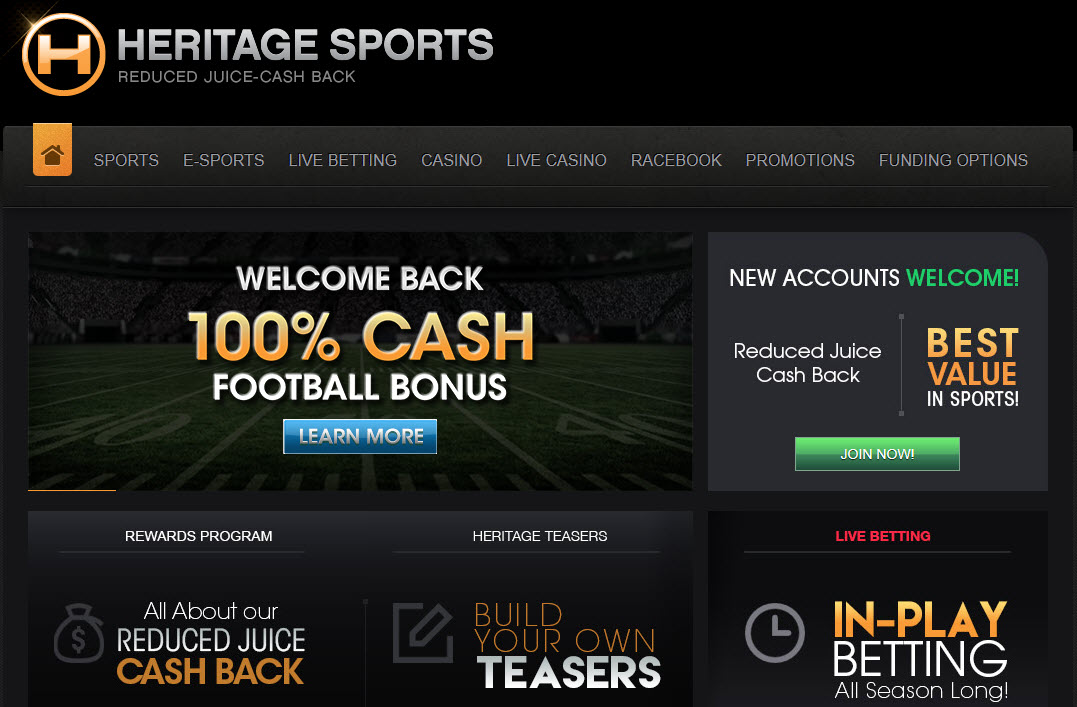 The two things Heritage Sports is known for are reduced juice odds and great customer service. It's hard to compete with any site that offers reduced juice odds simply because line shopping is a part of being successful at betting.
For those of you in Georgia that sign up to gamble online with Heritage Sports, just know that you are most likely getting one of the best prices available on the market every time you bet.
The standard price on spread bets is -110 across the industry. Heritage Sports offers spread bets at -108 which may not seem like a big deal at first glance. What you need to do is think long-term and at the end of the season, you will most likely have made several bets.
If your wagers are being priced at -108, then you are paying 20% less than the industry standard. So while you might have made 10 bets at another sportsbook that cost you $1000, those same bets with Heritage Sports would have cost $800.
When you take into account that you might be betting several sports per season, that's a lot of savings over the long haul. On top of that, this betting site rewards you with their "Reduced Juice – Cash Back" loyalty program.
Pros:
Reduced juice odds
VIP customer service
Cons:
Bonuses lower than some of their direct competitors
3. Bovada: Lively Poker Room and Great Props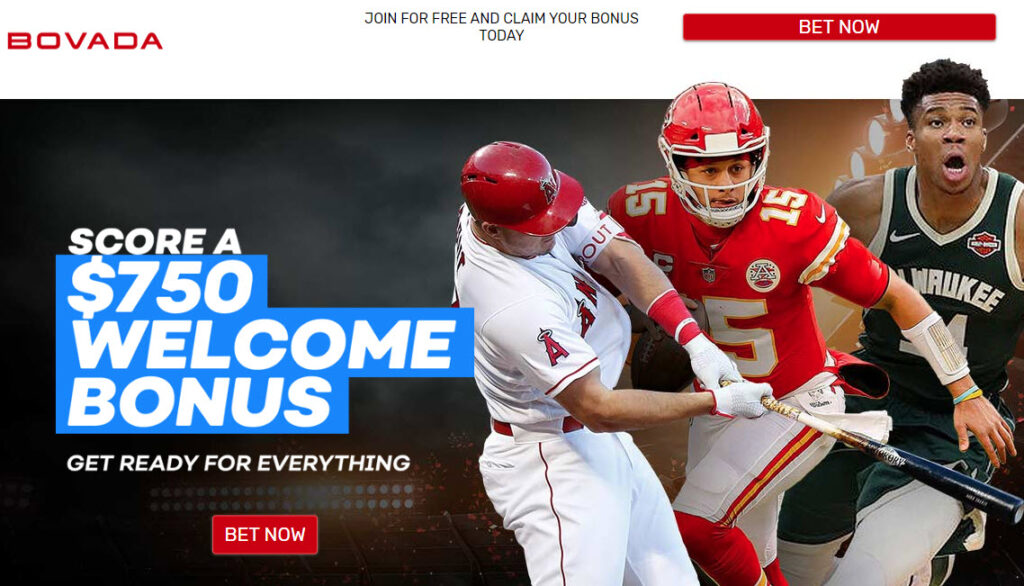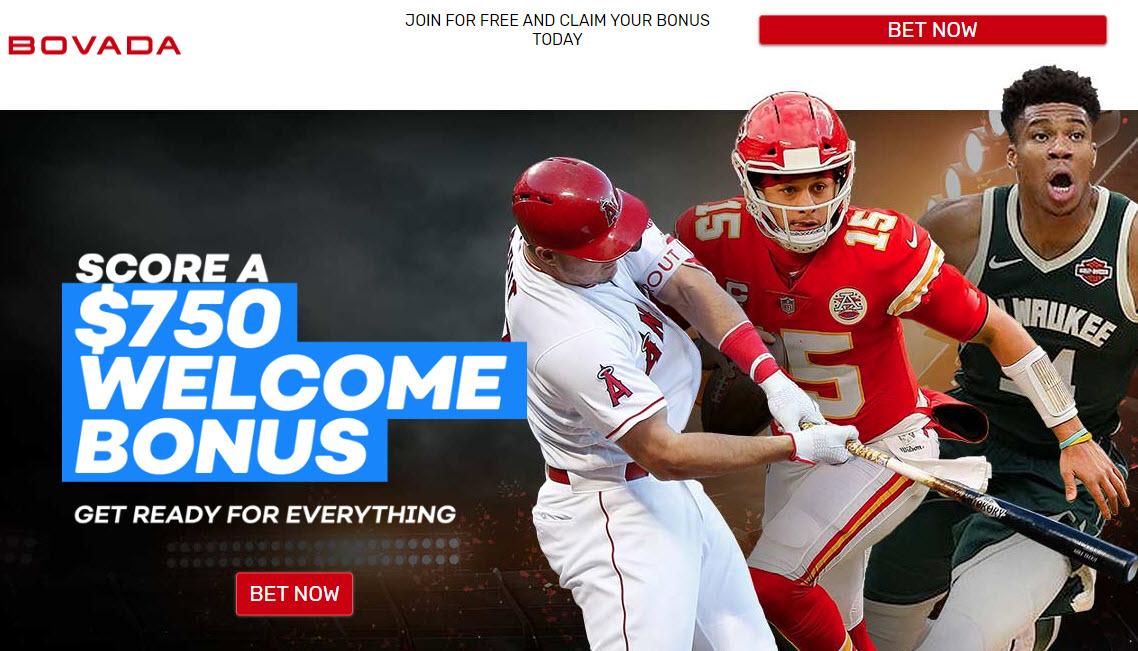 According to Bovada, they have one of the busiest poker rooms in the country. Considering their main offering is sports betting, it's easy to see that they are one of the biggest names in the industry. Their sportsbook has everything gamblers in Georgia could want to bet on and they also boast one of the biggest sign-up bonuses in the industry.
Poker rooms at offshore sportsbooks are very popular for obvious reasons. You might have a bet on a game but no way of watching. A lot of customers in Georgia take advantage of the fact that they can play online poker at the same place they placed their sports wagers. You might as well have some fun while you wait to see if you picked a winner.
If poker is not your thing, you also have access to one of the best online casinos in the industry.
Pros:
One of the best mobile offerings
Busy poker room
Fantastic prop bets
4. BetOnline: Early Odds Will Help you Make Money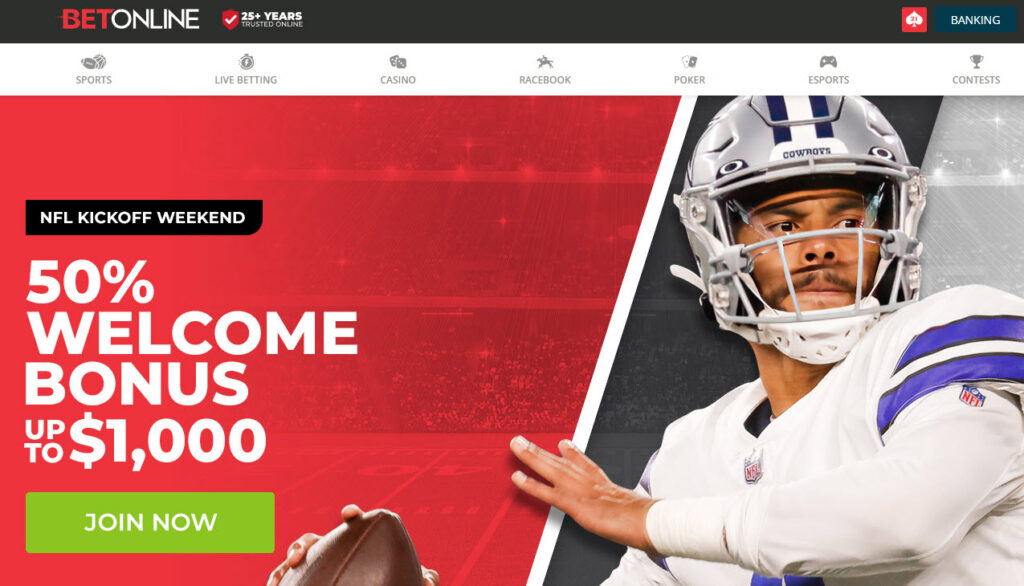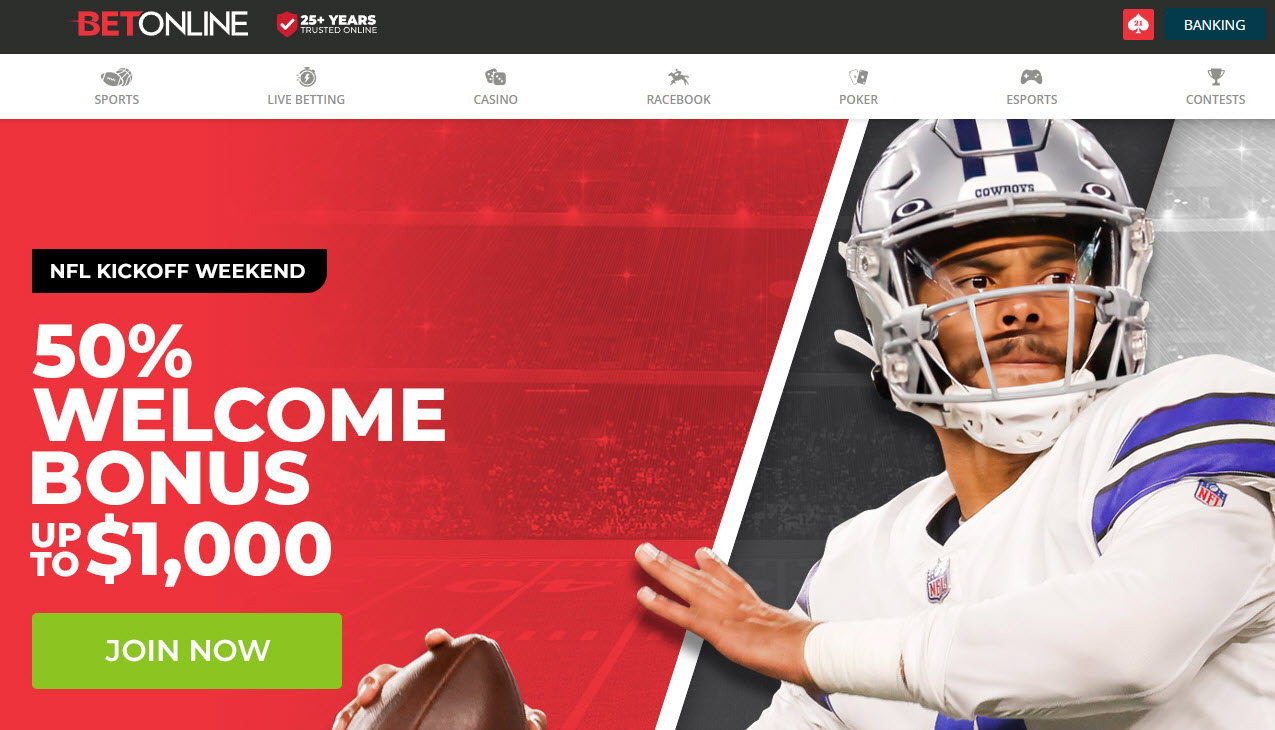 One of the biggest betting markets in the world is the NFL. BetOnline has earned a reputation for releasing some of the earliest NFL odds in the industry. In fact, you can even get lines for the action on the following week even before the current week has ended.
This makes BetOnline an industry leader. Some sportsbooks release early lines on certain sporting events which makes them a target for sharp bettors which is something most online sports betting sites in Georgia do their best to stay away from.
What it also means for you is that you will have access to the best prices in the industry in one of the world's biggest markets. It's also an indication of the quality of the company itself. If they are leaders in the NFL market then it stands to reason they pride themselves when it comes to giving their players the best possible price in whatever market they're involved in.
They also have a great sign-up bonus, as well as competitive, reload bonuses that keep Georgia sports betting fans coming back for more.
Pros:
Odds released before most of their competitors
Good bonuses for new and existing customers
Cons:
Poker offering has received complaints
5. BetAnySports: Reduced Juice Betting Site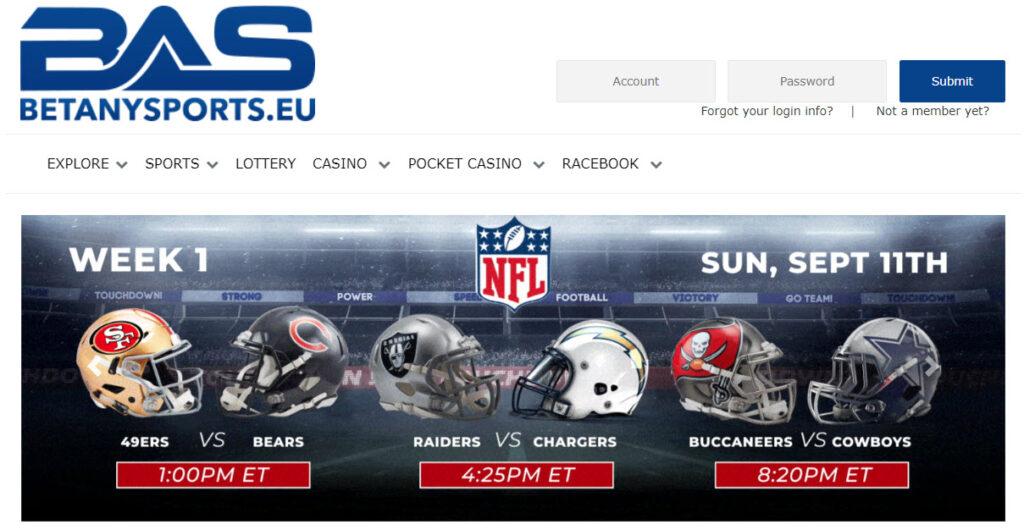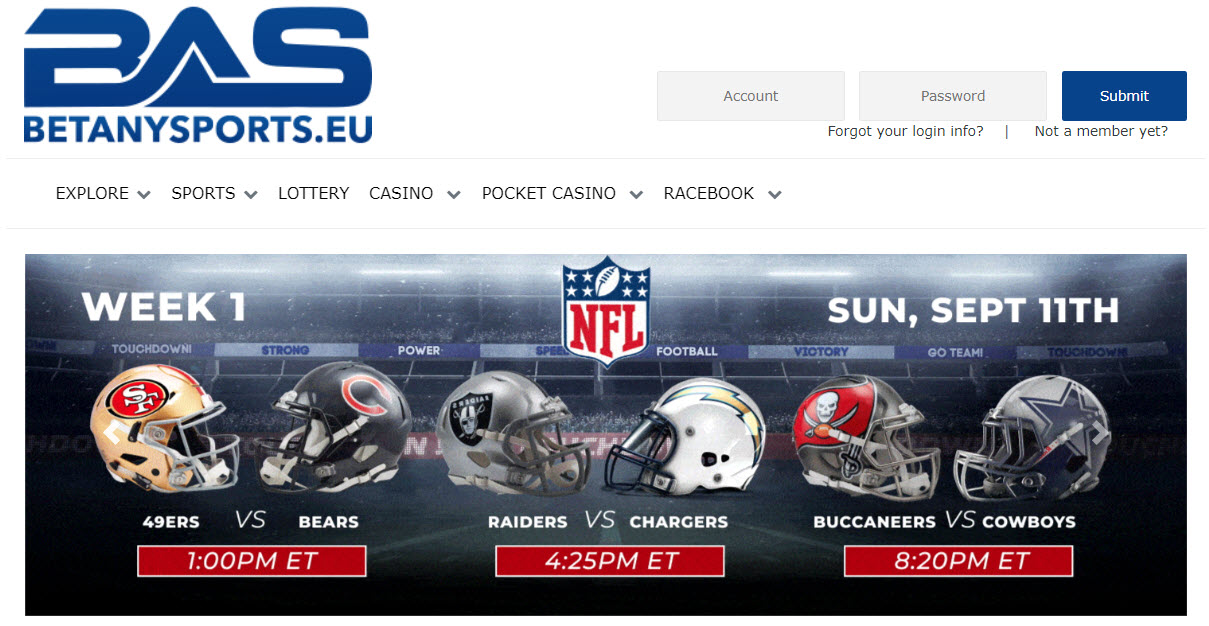 There are a lot of features that BetAnySports has that we can go into. The reality is, nothing they offer will be more enticing to Georgia sports bettors than the reduced juice model that they have. At -105 on spread bets, they are priced at 50% cheaper than the industry standard of -110. More saving means more earnings. More earnings mean more opportunity to play for you so, of all the selling points that we could give you, none is better than this.
They add to this great feature with top-of-the-line customer service. Due to the reduced juice they offer, their bonus program is not as competitive as some of their rivals but the truth is, they don't need to be. Saving money on every wager is better than just about any bonus that is being offered by their competitors.
Pros:
Reduced juice model of -105
Great customer service
Cons:
Not many bonuses available
Site not as modern as some competitors
6. BetUS: Largest Bonuses in Georgia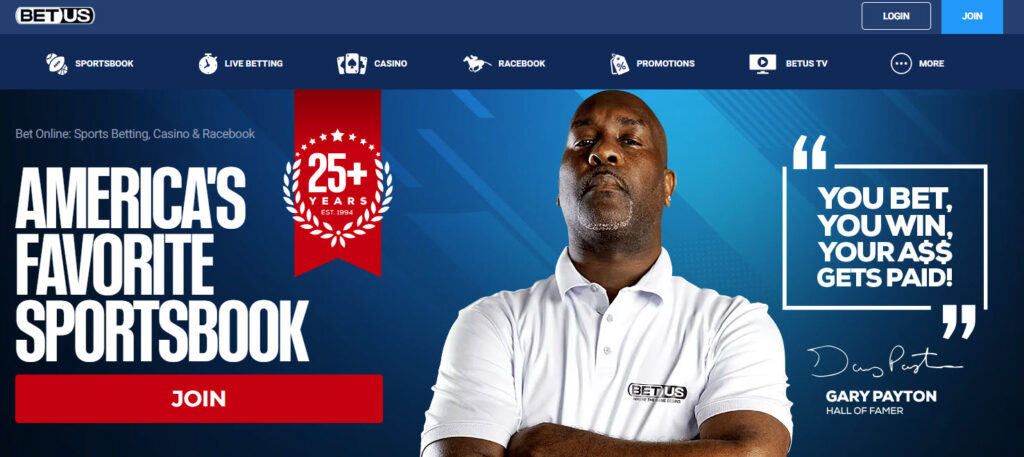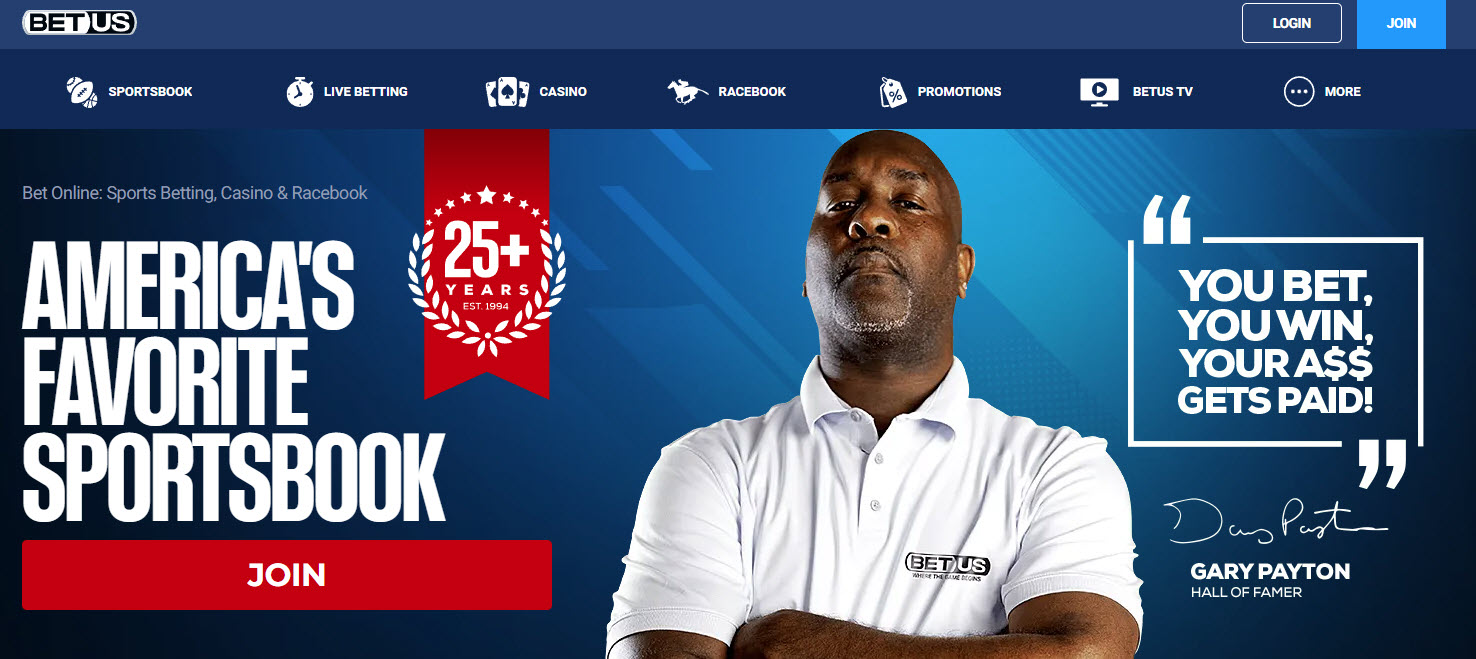 For years, BetUS has been attracting players from all over Georgia with their excellent customer service. This is a forward-thinking sportsbook with an interactive portion of their website where they give out free sports picks and tips on how to bet.
Don't be surprised when you log in to the BetUS website that you see a former professional player or even a Hall of Famer on their landing page. This is a reflection of their belief in VIP service. The business model at BetUS for the last few decades is to provide their customers with red-carpet service.
They also have some of the biggest bonuses in the industry which is another reason they are a favorite of so many online gamblers in Georgia.
Pros:
VIP Customer service
Bonuses among biggest in the industry
Cons:
High playthrough requirements on bonuses
7. WagerWeb: Great Perks for Crypto Users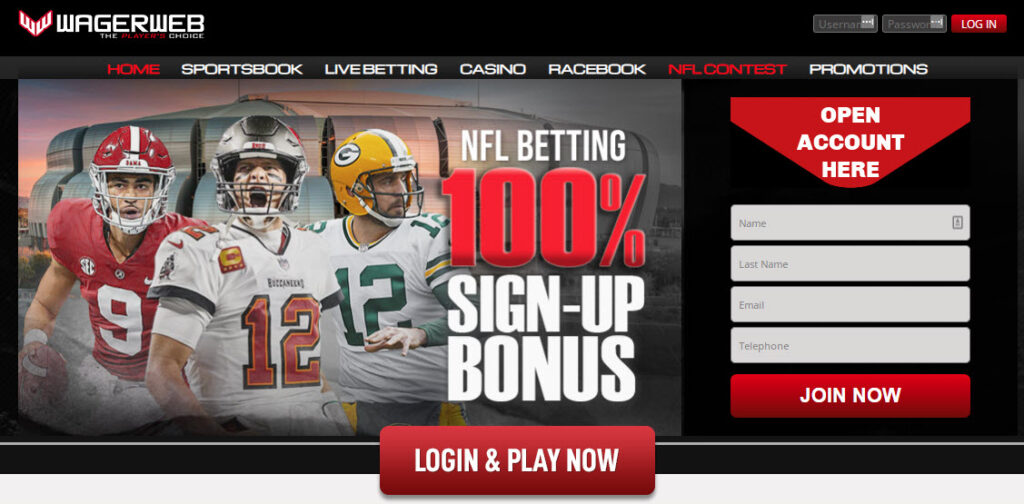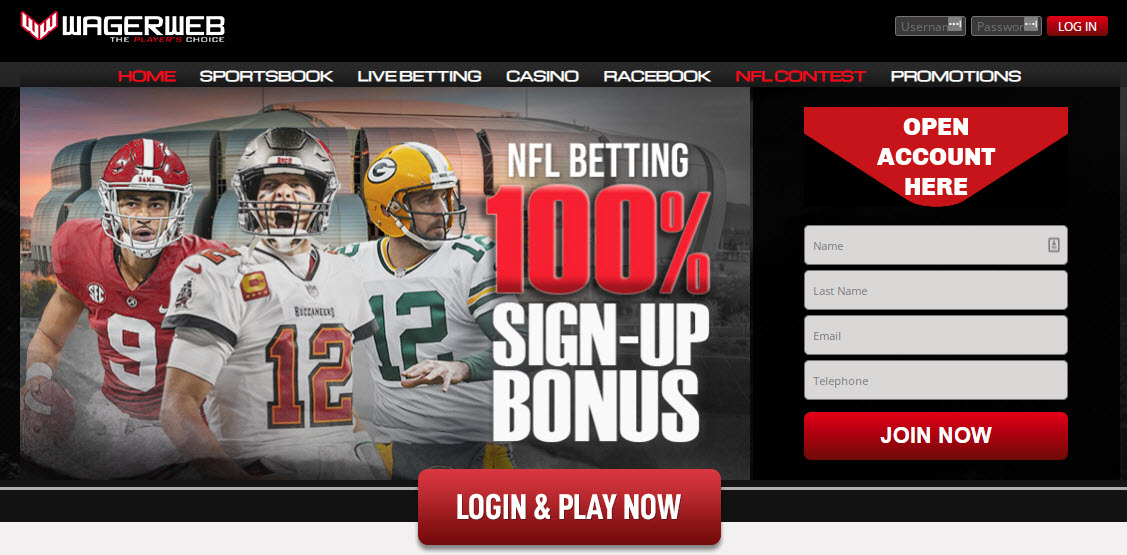 Cryptocurrency is a big part of online sports betting because it allows customers to deposit with no third party involved and get paid out as quickly as possible. Of all the things that are important to Georgia online bettors, funding in your account and being able to get paid when you win have to be at the very top of the list.
Keep in mind that we aren't saying that just because you sign up at WagerWeb you need to deposit crypto. What we are saying is that there are obvious perks to doing so with them such as same-day crypto payouts.
How you choose to fund your account is ultimately up to you and regardless of how you do that, you will be eligible for their 50% sign up bonus up to $500.
Pros:
Same day crypto withdrawals available
Bonuses available for new and existing customers
Cons:
Sharp action not welcomed
8. JustBet: User-Friendly Online Gambling Experience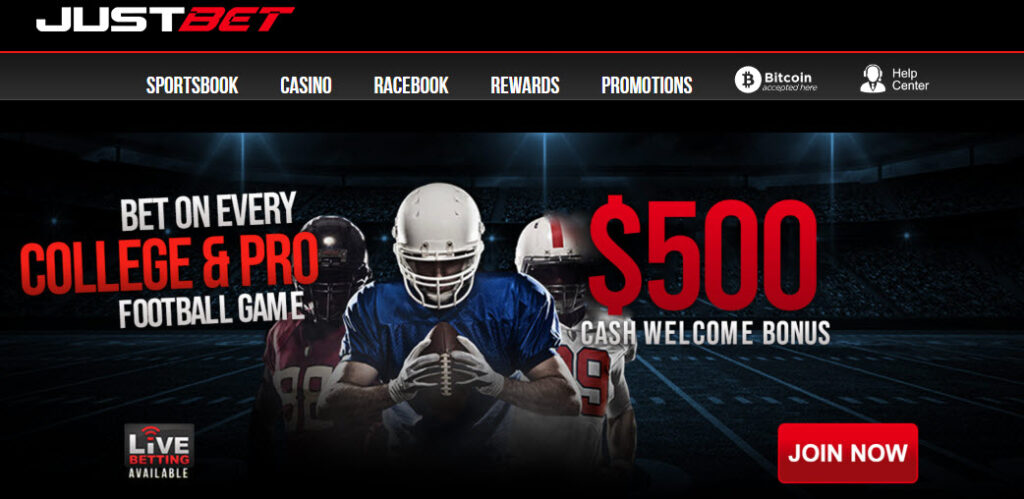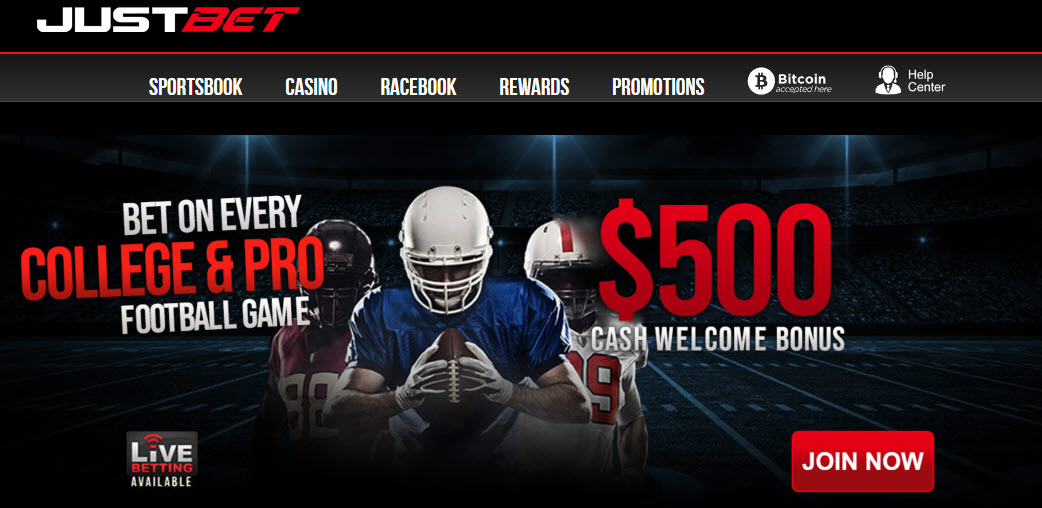 Mobile betting and live wagers are the future of sports wagering. In order to take advantage of live betting you will need to have access to a sportsbooks with a great online interface. JustBet has you covered on both fronts with a nice mobile offering as well. Georgia bettors have been able to take full advantage of this for the past couple of years.
They also have huge max deposit limits for you VIP players out there that use crypto. If you are looking to get big action on your favorite game and the $2500 credit card deposit limit is too low for you, then you can do Bitcoin or Ethereum which have a max deposit of $500,000.
While their reload bonuses are a bit limited, they do have two different signup bonuses of 20 and 25% up to $500.
Pros:
Great Live Betting Market
High crypto deposit limits
High per game bet limits on NFL
Cons:
Sharp action not always welcomed
9. Everygame: Georgia Bettors Love Their Casino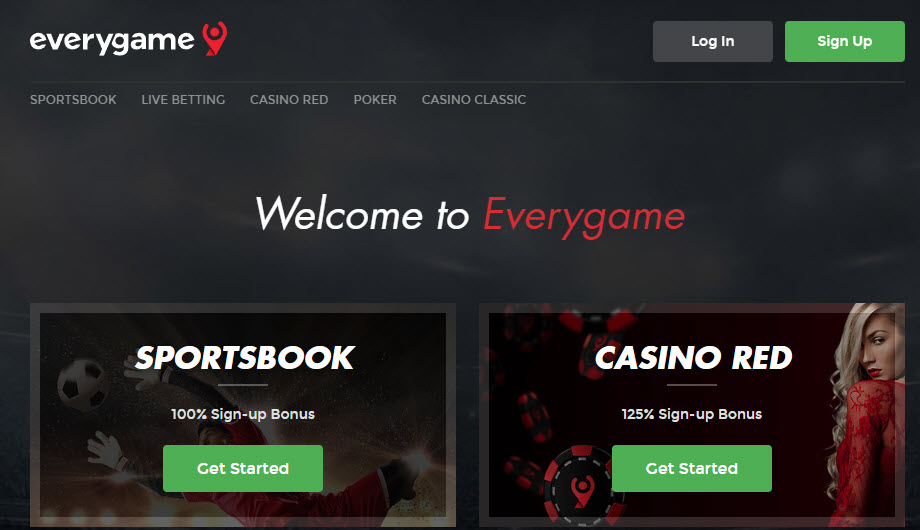 Many Georgia online gamblers enjoy playing casino slots and table games as much as they enjoy betting on their favorite team. That said, Everygame has been providing gamblers in Georgia with both services at an extremely high level.
Their mobile betting offer is one of the favorites of our betting experts and that is one of the reasons their online casino has become so popular. It is very common for an online sportsbook's mobile offering to be catered specifically to their sportsbook. What tends to happen as a result is that their mobile casino and poker rooms are left wanting. Everygame doesn't have that issue as their mobile version is sleek and easy to use.
Pros:
Mobile betting experience is among industry's best
Tons of great promotions offered
Cons:
Identity confirmation process slower than some competitors
10. SportsBetting.ag: High Betting Limits and Great Bonuses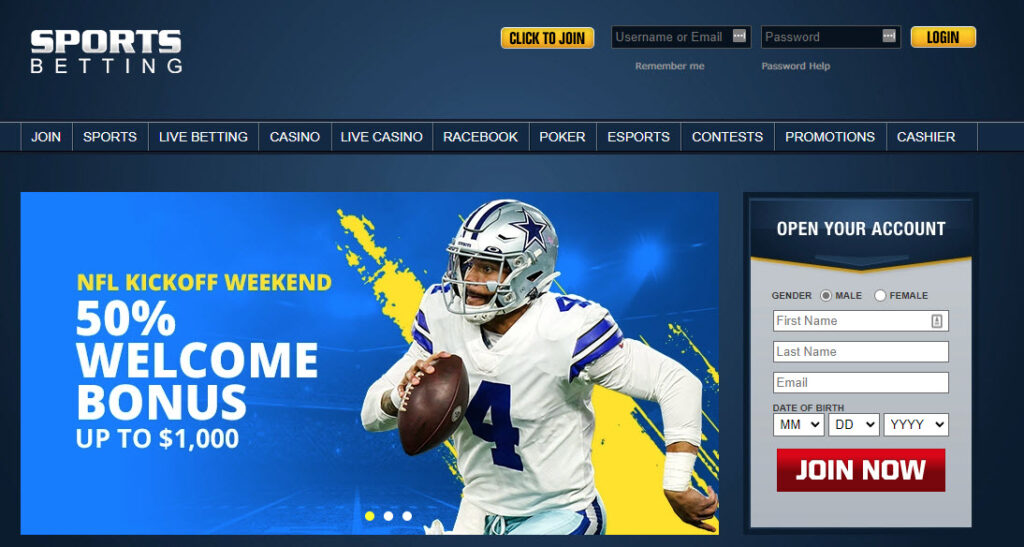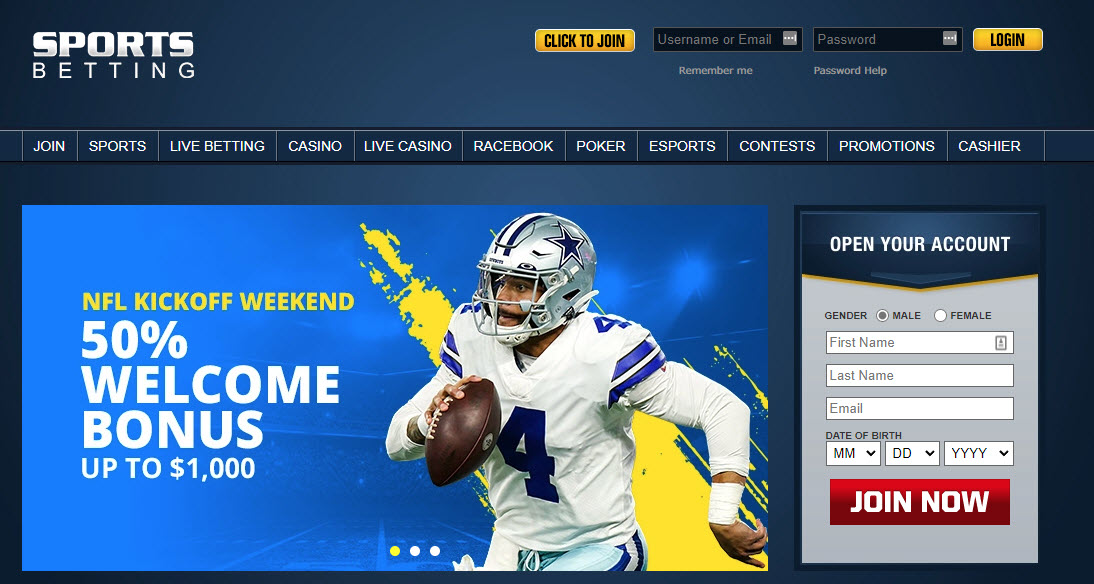 One sign that you are dealing with one of the online gambling industry's big boys is the amount of deposit and withdrawal options that they have for customers. Over the years, SportsBetting.ag has been able to service online gambling in Georgia with a plethora of banking methods for their customers.
They also have very competitive bonuses when compared to some of their rivals. Their customer support team is available 24/7 which has helped make them one of the most trusted sportsbooks in the industry.
Pros:
Great customer service
A lot of deposit and withdrawal options
All withdrawal options free of charge
Cons:
$50 minimum credit card deposit higher than some competitors
Comparing the Best Georgia Online Gambling Site
The below chart will compare some of the main features of each site to help you pick the right online gambling site in Georgia for you. We also provide you with more in-depth reviews that we've done for each of the ten above for you to choose the best sportsbook for your needs.
What is the Legal Status of Online Gambling in Georgia?
This is the most critical question you need to ask yourself before you can proceed. At the moment, sportsbooks operating in the U.S. are not allowed to offer online gambling in the state of Georgia yet.
However, Georgia is working diligently on the legalization of sports betting. In fact, they've been doing so for a few years already. Attempts of introducing pieces of gambling legislation to get the issue put on the November 2022 ballot failed.
That means that legal sports betting won't be readily available until 2023, best case scenario. There is still a lot of work to do but with over half the states in the country having already legalized, there is optimism that in Georgia it's a case of when not if.
Nonetheless, Georgia online gamblers have been using offshore sportsbooks to make their bets. An offshore sportsbook is a site that is based overseas and therefore does not fall under U.S state and federal regulation, offering legal sports gambling to Georgia residents.
What that means is that if you want to gamble online in Georgia, you have plenty of legal sports betting options at one of the hundreds of offshore betting sites available online. These sites offer sports betting, casino games, poker and horse racing. Some of them even have bets available on entertainment, politics and esports.
Gambling Online on Sports in the State Georgia
Now that you are aware that you can gamble online in Georgia via offshore sportsbooks, you need to familiarize yourself with the best available options. In this guide, we've given you the top ten offshore sportsbooks in Georgia according to our experts. At the end of the day, the choice is yours.
The sites we have recommended cover the following sports; Football, basketball, baseball, hockey, soccer, tennis, mixed martial arts, boxing, golf and horse racing. All of these sites offer live betting as well depending on the event of course. Live betting has quickly become one of the most popular ways to bet in the last decade with all of the advancements in technology.
On top of all the sports you can bet online in Georgia, there are also all of the betting options these offshore sites offer. We've already mentioned live betting but there are also; straight bets, parlays, teasers, prop bets and futures. In essence, whichever online gambling site you choose to sign up with will have all of the betting options you need and more.
Offshore gambling sites also often have online casinos that feature slot games, table games, and many other forms of casino gambling, so sports fans can get the experience of a commercial casino from home as well.
Offshore Online Gambling
The offshore online gambling has been around for decades and has been servicing customers not only in the United States but around the world during that time. Although many countries outside the U.S. have had legal gambling available for a long time, many residents in those locations still use offshore sites like the ones we recommend for Georgia sports bettors in this guide.
In fact, in many of the states where gambling is currently legal, a lot of customers still choose offshore sportsbooks as an option. The reason is very simple; options is the name of the game in the sports betting industry. Just because your local sportsbooks have lines available for the game doesn't mean they are the best ones available. They also might not have bonuses that appeal to you or odds on specific games that you want.
Another thing that drives players towards offshore sites is the premium that they are sometimes forced to pay on their local team. For example, a sportsbook operating in New York might be forced to give out unfavorable lines on local teams like the Yankees of the MLB or the Giants of the NFL. Sportsbooks make money on the juice they charge when both sides of a game have an even amount of money.
Whenever online betting does become legal in Georgia, it will not be uncommon to see a better line for the Atlanta Braves or Falcons at an offshore book than a local one.
This is just one of many examples of why offshore sites have been an attractive place for Georgia online sports bettors. Another reason that these offshore sportsbooks are so popular is that they offer several products under one roof. All of the companies that we recommend in this guide provide online casino games, a racebook and online poker rooms.
If you are a fan of any of those other forms of gambling, then you know you would usually have to open multiple accounts with different companies. Think of online gambling sites that are located offshore as your one-stop shop for all things gambling-related, as long as you are of legal gambling age.
Payment Processes at the Best Online Gambling Sites in Georgia
Before you sign up with any of the top online betting sites in Georgia, you'll need to know how to deposit money into your account and how you'll get paid when you win. Due to these sportsbooks being offshore, there can be a sense of the unknown about how safe your money is which is understandable.
This is the purpose of this guide, to provide you with all of the information you need to make the right choice for you. One thing that needs to be understood about these offshore sportsbooks is that their reputations are built on their ability to pay people out. There are other factors as well but paying users when they win is decisive for customers.
For that reason, every single one of the offshore sites that we've recommended is known for prompt payouts. Regardless of how good their other features are, if a company has a reputation for not paying their customers promptly when they win, they are automatically disqualified from being on our list in this guide.
With that in mind, what needs to be considered are these two things when choosing which sportsbook is right for you; deposit and withdrawal options. Below we will list the most common banking methods that can be found at online betting sites for bettors in Georgia.
Deposit Options:
Most major credit cards (Visa, Mastercard, American Express)
Bank transfers, wire transfers, P2P transfers (peer to peer)
Digital Wallets
Cryptocurrency
Withdrawal Options:
Cryptocurrencies
Bank transfers
P2P transfers (peer to peer)
The options available depend on what site you decide is right for you. What we can do is give you a few recommendations. If you want to send money as fast and securely as possible while getting paid out quickly when you win, cryptocurrency is the way to go. Unlike credit card transactions, crypto deposits do not need approval from a third party, i.e the bank.
With crypto, you send the money and it gets received as long as you have the available funds in your crypto wallet. Most of the top online betting sites in Georgia cover the fee that your wallet charges you for sending money although those amounts are usually quite minimal.
When you win, you can request the withdrawal via crypto as well and some companies even offer same-day payouts if you are a crypto user. This is the best deposit and withdrawal option for all of these reasons.
The most common way for customers to deposit is still via credit card. It's hard to argue that credit cards are the most convenient way of funding your account. For those of you unfamiliar with crypto, credit cards just make sense. There is one important thing to note and that is if you are using a credit card to fund your account before you can get paid out, most of the online betting sites in Georgia will want proof that you own the card.
As important as security is to you, it means just as much if not more to the offshore sites. They need to make sure that they are doing their due diligence when accepting funds from customers and that means making sure that you are the owner of the card that you are using to fund your account. You may be required to send in proof of residence and a copy of the front and back of the card in question.
Every sportsbook operates differently so how you go about proving you are the owner of the card you choose to deposit with will depend on who you sign up with. What you need to understand is that this is industry standard on a global level. If a sportsbook accepts credit card deposits from you and pays you out without ever asking you to confirm your identity, you should be suspicious.
The one thing we can give the head up on is that for the sake of convenience, most online gambling sites will allow you to deposit without identity confirmation at first. The reason they do that is for the convenience of the customer. So when you are a new player, your credit card deposit will go through without any additional requirements.
What tends to happen is that depending on the sportsbook you sign up with, they'll ask you to confirm your identity after a few deposits or when you make your first withdrawal request. We suggest you complete the identification confirmation as soon as possible for the following reasons:
High deposit limits
Every online sportsbook has daily, weekly, and monthly deposit limits for credit cards
Faster payout
The process of confirming your identity can take a few hours or a few days depending on how busy the sportsbook in question is. There's no reason to delay your payout when you can have this process completed long before your first withdrawal request.
Overall better user experience
You signed up to play. The registration process should be the time that you also complete the identity verification. That way once you've signed up and funded your account, the only thing left to do is get action on your favorite game.
Oftentimes, customers will complain that online sportsbooks are delaying their payout. While that can be true, most of the time, the only reason there is a delay is that a lot of customers don't bother completing the identity verification process until they want a payout. In other words, they are laying the blame on the sportsbook for something that is their responsibility. Do yourself the favor of getting this step out of the way early on.
Laws Regarding Online Gambling in Georgia
At the moment, there are no online betting sites based in the U.S. market that are available in Georgia. That is because Georgia is one of the few states that still have not legalized online gambling. According to reports, the earliest that could happen is in 2023.
For this reason, Georgia residents have been betting with offshore sportsbooks for decades.
Timeline of Georgia Gaming Legal Initiatives
January 2021: HB 86 is introduced to the House. 
February 2021: Georgia lawmakers introduced SB 142 to the Senate, allowing for a constitutional amendment. The amendment would put the issue of sports betting on the ballots for voters to have their say. 
March 2021: Senate Passes SB 142. The Georgia Senate easily passed the sports betting constitutional amendment bill. This sends the bill to the Georgia House. The Georgia legislative session closed before SB 142 could be voted on. As a result, the bill died. HB 86 also dies after being postponed multiple times. 
March 2022: Rep. Ron Stephens amends both SB 142 and SB 135. The amendment makes them eligible for passage in the last session of 2022.
April 2022: Georgia House lawmakers failed to vote on SB 142 before the end of the legislative session thus killing the bill. SB 135 is stripped and replaced before making it to the House floor. 
January 2023: With the start of the new year, there will be more efforts to legalize sports betting in the state, according to Georgia lawmakers.
Online Gambling Georgia Sites: What are the Advantages?
We've given you a lot of reasons already why betting online in Georgia via an offshore site is advantageous but in this section, we'll elaborate on why it's the best option for you.
Availability
Convenience is something that appeals to all of us. The top online betting sites in Georgia offer several forms of gambling under one roof. Nobody wants to own multiple accounts if they don't have to. That is one of the major advantages of playing with one of the recommended online gambling sites for Georgia.
You can play poker while you wait for your sports bets to be finished. Or you can go play in the online casinos while you wait until the game you have action on kicks off. At the moment, Georgia does not have any sanctioned horse race betting. Luckily for you, the sportsbooks available to Georgia gamblers have a racebook as well.
In terms of accessibility, one of the major talking points for the states that have legalized gambling is mobile sports betting. Several states have launched their online betting market with no mobile offering. That has proved to be a massive issue and it is quite obvious that those states will not be able to maximize their profits until they legalize online betting.
The reason these states have not been able to maximize profits is simple; lack of accessibility. We've already given you the convenience and now accessibility via mobile. Most people in today's day and age use the internet on their mobile devices more regularly than they do on a desktop or laptop. Every single one of the top online betting sites in Georgia has mobile sports betting as an option.
Variety of Options When Gambling
A look at the gambling options available at offshore sites that Georgia betting fans are already taking advantage of:
Mobile betting
Live betting
Early sports odds on major sporting events for both professional teams and college teams
Casino games, such as online slots and card dealer games and even specialty games
Racebook for horse betting
Poker Room featuring video poker games and tournaments
A wide variety of esports odds
Daily Fantasy Sports (DFS)
Odds on sporting events from around the world
Odds on entertainment events like the Grammys and the Oscars
Odds on political elections
Promos
This is one of the best parts of the sportsbooks available to players in Georgia. With so many sportsbooks operating in the offshore market, the competition for customers is intense. One of the main ways they attract new customers is through bonuses and promotions.
The welcome bonuses are usually much bigger than deposit match bonuses. This is why we mentioned earlier that you should take the time to decide what type of player you are. Bonuses and promotions are huge factors in determining your user experience.
If you like receiving as much bonus money as possible, then you need to know that these always come with a certain amount of required betting before you are eligible to cash out. If you plan on cashing out whenever you win, you might want to stay away from certain bonuses.
As for promotions, or promo codes, these usually come in the form of a rebate on certain bets, in some cases maybe even a free wager or some kind of cashback option if you lose. Either way, please remember, that you rarely get something for nothing in the world of gambling.
Regardless of the bonus or promotion, make sure you take the time to go over the terms and conditions on the website or contact a customer service representative to walk you through the process of how a specific promotion works.
These bonuses and promotions aren't exclusive to sports betting either. Most of the offshore sites we've recommended also offer casino, poker and racebook bonuses as well.
The Best Georgia Gambling Sites
We've provided you with the ten best sites for Georgia sports bettors according to our experts. They've been kind enough to narrow it down even further for you here with their consensus top four sites:
Bookmaker
Heritage Sports
Bovada
BetOnline
FAQ – Online Gambling in the State of Georgia
What is the legal gambling age in Georgia?
The legal gambling age to sign up for an online betting site in Georgia is 18 years old for the state's few gambling options, such as the state-run lottery. The sale of lottery tickets is legal because the state's lottery game helps fund the Georgia educational system.
Why are there no casinos in Georgia?
Georgia does not have any retail casinos due to the state's gambling laws. While land-based casinos offer a specific type of gambling experience, offshore casino sites offer the most popular games all from the convenience of your home and they are really your only viable option.
Can you play slot machines in Georgia?
There are no land-based casinos in Georgia where you can play slots in person. There is not even a tribal casino located in the state at this point in time. Native American Tribes and some politicians are trying to pass gambling bills that would allow the establishment of brick-and-mortar casinos, however.
Can I play real-money poker online in Georgia?
Georgia bettors can absolutely play poker for money online by using one of the many offshore casino sites that are available. We recommend that you use one of our top-reviewed online gambling sites for playing poker online.
What gambling sites are legal in Georgia?
Any offshore gambling sites are legal to use in Georgia. Because these legal sportsbooks are operated across international waters, they do not need to follow the state's gambling laws.
Can you use gambling apps in Georgia?
If the mobile app is operated by an offshore gambling operator, then you can use it in Georgia. There are no Georgia-based gambling apps that can be used by Georgia residents due to the state's gambling laws, however.