Best Sportsbooks by Sport
What makes a great sportsbook?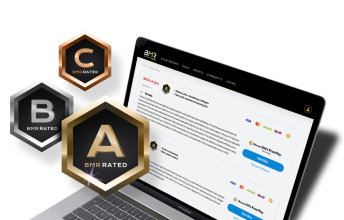 Best NFL Sportsbooks
The best NFL sportsbooks provide more than 100 betting options on every game of the season. They offer standard NFL point spreads and NFL totals, but you should also be able to choose from a variety of alternative spreads and totals; players can also buy and sell points on totals at most sportsbooks to create their own alternative line
The best sportsbooks for NFL bettors also offer a very broad choice of NFL prop bets, including player props, team props and game props.
A+ rated Bovada stands out by providing a very long list of props on every NFL game, and Bovada also has a "Prop Builder" tool, which allows you to create same game parlays.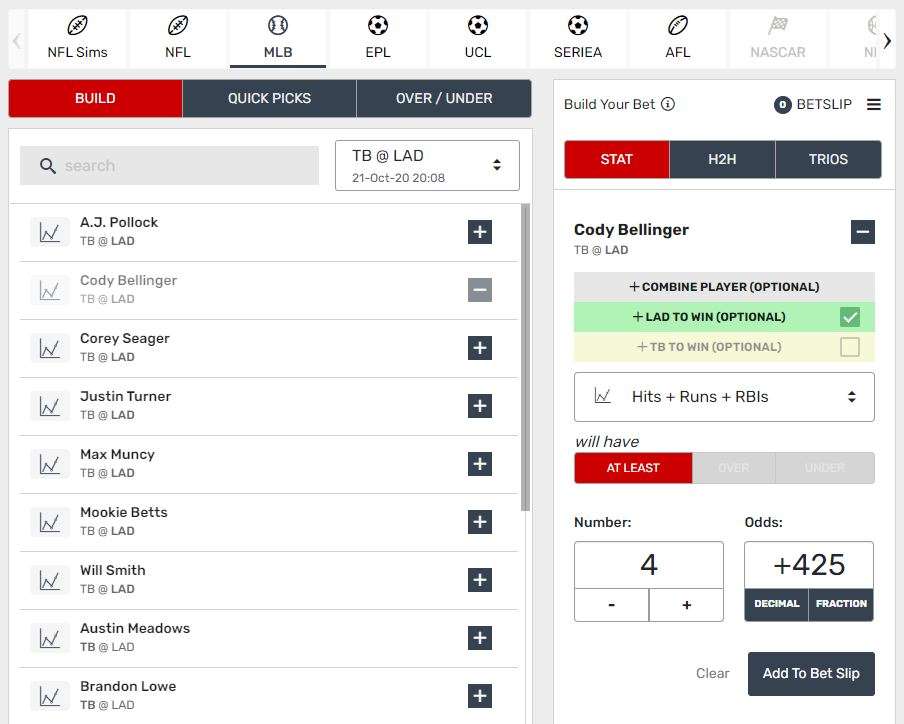 BetOnline is another great option for anyone seeking a wide range of NFL bet types.
However, variety is not the only important attribute. It is also imperative that you find a sportsbook that offers generous NFL betting odds and betting lines. On this front, Heritage Sports excels by offering a reduced juice pricing model as one of its sign-up packages, meaning it provides odds that are more appealing than -110 on either side of a bet.
GTBets also offers slightly reduced vigorish on its NFL lines, while BetAnySports is another great option for reduced juice lines.
Best NCAAF Sportsbooks
You will typically find fewer betting options on a college football game than on an NFL game, as player props on collegiate athletes are rare. However, you will still find a strong selection of NCAAF betting options such as college football futures bets if you visit elite college football sportsbooks such as Bovada.
The Football Bowl Subdivision contains 131 teams, and they each typically play between 10 and 13 times during the regular season.
Some sportsbooks only cover the biggest college football games featuring the most famous teams, but BetOnline, Bovada, Heritage Sports and Bookmaker offer very broad coverage of the college football season, so you will not miss an opportunity to bet on a game. Everygame is another good option in this regard.
Once again, BetAnySports is worthy of consideration too, as it offers -105 betting lines on college football games, essentially giving you a 50% discount on the sportsbooks that offer –110, which ends up being more valuable than traditional sportsbook bonuses. 
Best MLB Sportsbooks
Moneyline betting is the most common way to wager on an MLB game. It is important to find an online sportsbook that offers tight moneylines, with a low house edge. Heritage Sports stands out by regularly providing the best MLB moneyline odds on the market.
You should look out for dime lines, meaning there is a 10-cent spread between the odds on each team – for example, you might find -135 on the New York Mets to beat the Houston Astros, and +125 on Houston.
MLB games come in thick and fast throughout the season, so it is also useful to find a sportsbook that publishes overnight lines before any rivals.
Bookmaker.eu is the best option, as it is routinely the first online sportsbook to publish betting lines on a game – including MLB games, NFL games and NBA games. Many of the best MLB sportsbooks wait to see what Bookmaker is offering before publishing their own lines.
Betting variety is also important. You can find prop bets on the following: 
Hits
Home runs
RBIs
Team total runs
First and last team to score
Both teams to score
Winning margin
Strikeouts
Race to 2 runs, race to 3 runs and so on.
What is "listed pitcher" betting?
Listed Pitcher betting means a bet will only count if the specified pitchers begin the game. 
If you see "action", it means that the bet proceeds, regardless of whether the scheduled starters begin. Betting with the "listed pitchers" option is always a good idea. 
What is a Grand Salami in baseball?
A Grand Salami market refers to a prediction on the total runs scored in every MLB game on a particular day. Grand Salami bets are a popular wager, and BetOnline and Everygame are perfect for this.
Best NBA Sportsbooks
You should find more than 100 bet types available on NBA games at the best NBA online sportsbooks such as Bovada and BetOnline. NBA props involving players will focus on points, blocks, assists, rebounds, steals, field goals and 3-point field goals. You can also combine them into player performance doubles and other same game NBA parlays at sites like Bovada.
Another useful feature at Bovada is the ability to request special bets. It publishes a list of all the unique props and same game parlays that customers have requested, which can provide you with inspiration. Bovada offers pre-game stats to steer your NBA betting decisions too. 
Prop bets are popular, but most NBA bettors stick to spreads and totals. It is therefore vital to find sites that offer attractive lines, and Heritage Sports and BetAnySports stand out. Bookmaker provides a relatively narrow choice of betting options, but it is popular with sharp bettors, as it is quick to release its lines, it offers excellent value and it will never reject a bet from anyone. If you are interested in live NBA bets, Heritage Sports is a great choice. 
Best NCAAB Sportsbooks
The best NCAAB sportsbooks are very popular when March Madness rolls around each year. Yet high-quality sites such as BetOnline, Bovada, Bookmaker and Heritage Sports also cover the regular season in a comprehensive manner.
Once again, player props are somewhat rare on college basketball games, but you will find plenty of NCAAB game props and alternate lines on NCAAB action. Most sportsbooks offer standard juice lines on college basketball, but BetAnySports will give you reduced juice lines. Sharp bettors should check out Bookmaker for early lines, while BetOnline is also quick to publish its odds. 
The best sites also offer exciting bracket contests during March Madness. For example, BetOnline offers a $250,000 contest, which you can pay $25 to enter. You will earn a large prize if you come closest to selecting a perfect bracket. 
Best NHL Sportsbooks
The leading NHL sportsbooks offer pre-game and live betting on every game of the season. You will find puck lines, moneylines, alternate total goal lines, correct scores, player props and game props. They also allow you to bet on each period.
Betting on Stanley Cup Futures in pro hockey is also popular. You will find futures lines on the Stanley Cup winner and the conference winners, along with individual player awards and long-term bets on how each team will perform during the season. 
Bovada is a great all-rounder for NHL fans, because it provides more than 100 bet types on each game and their NHL odds are competitive. Heritage does not offer as many betting options, but its odds are often even more appealing. It can be beneficial to sign up with a couple of NHL betting sites. 
Best Soccer Sportsbooks
Bovada is the best soccer betting site for US players by a large margin. It offers a huge choice of bets on every game, and it covers a phenomenal array of leagues from around the world. Sites like BetOnline, Bookmaker and Heritage are pretty good for soccer, but they do not come close to matching Bovada. It is on a par with leading European sites such as Bet365, 888 Sport and William Hill for soccer.
Best Golf Sportsbooks
BetOnline routinely offers the best golf odds on the market, so it is a great choice for betting on the majors and PGA Tour events. However, Bovada has the largest selection of prop bets, and it provides a long list of 2 ball and 3 ball matchups, plus handicaps.
Best MMA and Boxing Sportsbooks
The leading MMA and boxing sportsbooks offer competitive UFC odds and boxing odds on a wide choice of fights every weekend. They should cover every UFC event, but many take bets on Bellator and smaller promotions too. Additional betting options can include total rounds, winning round, method of victory, group round betting and props such as "Fight of the Night".