CR Sports Bettors Not Accepted
Bonus
50% Free Play
Terms and conditions apply
Deposit Options



Pros
Calendar Bonus Perks
Great Customer Service
Biggest Complaint
Bonuses Apply to USA Players Only
YouWager is primarily aimed at U.S. sports fans who enjoy year-round bonuses and who want to bet on the major leagues as quickly and easily as possible. You will not find niche sports covered or dozens of prop bets to choose from, as the overall experience has been designed with simplicity in mind.
This BMR YouWager review delves into the sign-up process, the bonuses on offer, the highly-rated loyalty program, the deposit methods and withdrawal methods available, the betting options on offer, and the level of customer service that sports bettors can expect to receive. You will learn the key strengths and weaknesses of this sports betting site, and find out why it has achieved a strong sportsbook rating.
Contact
Email:
customerservice@youwager.lv
---
Customer Service
Service Hours:
Bets accepted 24/7
YouWager Sportsbook Sign-Up Process
You should find it quick and easy to sign up for a YouWager account. Click on the orange "Join Now" tab at the top right of the homepage to bring up the registration form. You will be asked for your gender, name, date of birth and email address. Choose and confirm a password, enter your residential address, and select the source, which is where you heard about YouWager. If it was from a friend, you can enter his or her referral code.
Then click "Join Now" to complete the process. You can verify your phone number and email address, and you may be asked to complete a Know Your Customer process in order to make withdrawals. This requires you to provide proof of ID and address.
YouWager excels at offering a variety of calendar-based bonus perks.
50% Free Play up to $500
10X rollover and 30-day hold. Valid for US bettors only.
Terms and conditions apply
YouWager Bonuses
YouWager offers a number of exciting bonuses in order to attract new customers. It also has a popular loyalty program to reward existing customers. It is worth bearing in mind that these bonuses are only available for players in the United States.

50% Match Deposit Bonus 1
YouWager offers new customers a 50% free play bonus on your first deposit. The minimum deposit required to qualify is $100, and the maximum bonus you can receive is $500. You would therefore need to deposit $1,000 of your own money to unlock the full bonus amount.

This welcome bonus is subject to a 10x rollover requirement, meaning you would need to place $5,000 worth of wagers before you could make a withdrawal after claiming a $500 bonus. It is a free play bonus, so you do not get your risk amount back on winning bonus wagers. There is also a 30 days withhold to bear in mind.

20% Reload Deposit
YouWager provides a 20% free play reload bonus on deposits from $100 to $2,000. That means you can receive a reload bonus of $20 to $400 each time you make a deposit. This reload bonus has a 4.5x rollover attached. It is one of the most generous reload bonuses in the online sports betting industry.

Net Loss Bonus
YouWager offers a really appealing net loss rebate on sports betting, online casino and racebook wagers. If you make a deposit of $500 or more, and play at least 12 weeks of action during the cash back bonus period, you will receive a 15% net loss bonus. If you a make deposit of $1,000 or more while playing at Youwager, and have at least 12 weeks of action during the cash back period, you can receive a 25% net loss bonus. Both of these bonuses are free play as opposed to cash.

The net loss bonus is paid back twice a year. The first period runs from August 1 to the first Sunday of February, and the second runs from the Monday after the first Sunday of February until July 31. You have several months in which to claim this bonus. There is no rollover on your rebate. Once you earn the bonus, the free play money is yours to bet with. This net loss rebate is one of the main attractions of the YouWager sportsbook.

Bad Beat Special
Players can also take advantage of the Bad Beat Special at the YouWager sportsbook. If you lose two straight wagers by a half point within a 30-day period, you will qualify for this promotion. Simply email badbeat@youwager.lv with BAD BEAT in the subject line to unlock the promotion. The free play is for the risk amount only. the lesser amount of the two wagers will be paid and the maximum free bet is $250. This promotion only applies to straight, full game bets on NFL, NCAA football, NCAA basketball and NBA.

YouWager also runs contests throughout the year, such as the March Madness Bracket Contest. You will also earn up to 20% on every friend you send to YouWager as part of its Buddy Referral promotion. Overall, the deposit bonuses and promotions at YouWager are impressive. Very few of the sportsbooks that we review at BMR offer such a comprehensive suite of appealing bonuses and promotions, and that is one of the key reasons for our positive YouWager review.
YouWager User Experience

YouWager is an excellent online sportsbook for novice bettors. The site is very clear, uncluttered and orderly. The text is large and bold. Odds are displayed in big, clear boxes. You will be presented with a small and simple selection of betting options on each game. The list of sports and events to choose from each day is small, so you will not have to waste time scrolling through pages of information in order to find a big game you are interested in.
The sports covered each day are listed in a menu to the left of the homepage. Once you click on a particular sport and tournament, you can use a search function to find a game you would like to bet on. If you click or tap on the odds next to a selection you like the look of, it will bring up the bet slip. BMR tested it out for this YouWager sportsbook review, and we found it very easy to use. Simply enter the amount you wish to wager, the bet slip will tell you the amount you stand to win if your bet is successful, and you can then confirm the bet.
Navigation is very easy. Pages load reasonably quickly, and the overall design is pretty clean and attractive. There are no pop ups to distract you. Beginners will enjoy YouWager, but it is also a great option for busy sports fans that want to quickly and efficiently place a bet in as few steps as possible.
Additional features include an NFL schedule and a college football schedule. It does not provide much in the way of educational material, but if you have a basic grasp of how to bet on sports, you can quickly open your account, make a deposit and start betting. Overall, we have always found YouWager to provide a user-friendly experience.
YouWager Mobile Review

The YouWager development team has ensured that betting via its mobile site is just as simple and hassle-free as the desktop site. Customers can simply visit the site via a mobile browser – there is no need to download an app or worry about upgrades – and bettors will then enjoy a condensed, mobile optimized version of the desktop site. We tested it out on a number of different devices for this BRM YouWager sportsbook review, and it worked well across the board.
We found it very easy to navigate through the various different pages, and we could place bets with just a few taps of the finger. The site is responsive to the touch, the odds are marked clearly and the mobile bet slip is simple, so you should find the whole wagering process pretty effortless. It all means that you can quickly place bets on a wide range of sports while out and about, while also accessing account info and playing casino games too.
YouWager Betting Options

YouWager has a pretty simple sportsbook aimed at sports bettors in the United States. You will not find sports like cricket, table tennis, Gaelic sports, floorball and handball covered, while sports like rugby will only appear when a big tournament like the World Cup is on. YouWager has a keen focus on the major North American sports leagues – NFL, NBA, MLB, NHL, NCAAF and NCAAB – but you will also be able to bet on big boxing and UFC bouts, and tennis and golf tournaments.
Sports Covered
These are the sports covered by YouWager:
Football

Baseball

Basketball

Mixed Martial Arts

Horse Racing

Golf

Boxing

Soccer

Rugby

Motor Racing (NASCAR)
It does not offer politics or entertainment betting, but there is an esports section featuring Call of Duty, Overwatch, Dota 2 and Rainbow 6. Most online sportsbooks cover many more sports than. However, YouWager specifically aims to keep its range tight in order to streamline the process. For that reason, if a sport is out of season, or there is no big event taking place, it will be removed from the list of sports displayed on the homepage.
Depth of Sporting Coverage
YouWager mainly sticks to U.S. sporting action. It does offer betting on basketball and soccer games in Europe, plus baseball in Asia, but you will not find hockey games in Europe covered. When the NHL season is over, hockey is removed from the list of sports at YouWager, and it returns when the season resumes.
As previously noted, this is all designed to make the wagering process as quick, simple and effective as possible. When you land on the homepage, you will only be presented with the sports that it currently has bets for. Most sportsbooks have lots of empty sections throughout the year, which can cause distraction, but that is not the case at YouWager.
One exception to the rule is soccer. YouWager offers comprehensive coverage of this sport. It only focuses on Europe and the Americas, so you will not be able to bet on games in Asia, Africa and Australia, but it does go pretty deep when it comes to European soccer. For example, you can find betting on the Championship in England, Segunda Division in Spain and Serie B in Italy, which are simply referred to as England 2D, Spain 2D and Italy 2D.
Betting Markets
On most sporting events, you will be presented with the three clear betting options: spread, money line and totals. You will occasionally find some extra betting markets, like first five innings betting and alternate run lines on baseball, and first half betting on football and soccer, but there are no exotic game props and player props to choose from.
YouWager clearly does not like to overwhelm casual sports fans with too much choice, so it is popular among anyone interested in a stripped-back experience. If you want more prop bets to choose from, alternative sportsbooks such as Bovada have you covered.
Live Betting
There is a live betting section at YouWager, but it features a limited number of games. Most YouWager customers stick to pre-game wagers on the key bet types – moneyline, spread and totals – but they are also available in-play on big sporting events, with regularly updated in-play odds. The live betting section at YouWager is well-designed, which makes it easy to place quick bets before the lines change.
Wagering Limits at YouWager
The minimum bet at YouWager sportsbook is $1 or $2, depending on the event, so it should appeal to all casual sports fans.

The maximum wager is generally $5,000, but you can wager up to $10,000 on NFL sides at YouWager.

The maximum bet on college football, NBA and college basketball sides is $5,000 and for NHL and MLB it drops to $3,000.

Limits vary according to sport, league and bet type. Call customer service if you are interested in placing a particularly large wager.
Quality of Odds at YouWager

The odds on offer at YouWager are broadly in line with the best online sportsbooks in the business. YouWager offers standard juice -110 lines on sides and totals on NFL and NBA games, and reasonably strong on moneyline odds across the board. It has also offered reduced juice -105 lines on NFL sides on Friday nights, which is a promotion that can prove highly valuable. Overall, YouWager stacks up well against rival online sportsbooks in terms of the quality of its odds.
YouWager User Reviews
YouWager has received strong user reviews from its loyal community of sports bettors. Many customers only sign up for an account with YouWager and do not contemplate using alternative sports betting sites. They like the quick and reliable crypto payouts, the net loss cash back bonus and the simple user interface. This YouWager review should point out that the company had a history of making a large number of cold calls in the past, but that is no longer an issue.
YouWager Customer Service
YouWager offers 24/7 customer service through three different channels: live chat, phone and email. You can find the details in the "Contact Us" section of the sportsbook site. We tested it out the customer service department for the purposes of this BMR review, and we believe that YouWager has one of the best customer service departments in the sportsbook industry.
We asked a wide variety of questions about the payout options, sportsbook rules, live betting, N deposit and withdrawal options, payouts, bank wire and credit card transfers and much more. We always received swift, polite and helpful responses, with minimal waiting times.
Other Betting Options at YouWager
YouWager has a modest online casino with a tight range of popular table games, video poker games, classic video slots and modern 3D slot games. It never likes to overwhelm players with too much choice, and that is evident in the thoughtfully curated casino games range. Within the table games section, you will find four blackjack variants, just one version of baccarat, one craps game, and two roulette variants – European and American. It is nice to see the likes of Sic Bo and Casino War featured too.
There is a separate section of the YouWager site for live dealer casino games, and another for the poker room. YouWager does not have a racebook, so you should visit an alternative site like BetOnline or Bookmaker to bet on horse racing.
BMR Verdict on YouWager
YouWager has a very long history of delivering quick and reliable payouts. It offers an extremely simple, streamlined wagering experience, which helps explain why it is so popular among players looking for a convenient, no frills sportsbook. You will not find a wealth of prop bets, banking options or sporting events, but it does a few things very well. If you are a casual bettor that wants to stick to the major leagues and tournaments, you should enjoy YouWager, and its promotions and bonuses are fantastic.

YouWager Sportsbook FAQs
Is YouWager legal?
YouWager is a licensed and regulated sports betting site and casino based in Costa Rica. It is perfectly legal to sign up for an account with YouWager. It primarily targets U.S. players, and its bonuses are only available to Americans, but you can sign up for an account if you are based in other countries too.

Where is YouWager located?
YouWager is located in San Jose, Costa Rica. It has been running since 1998, and the parent company has been in operation since 1994. YouWager is mainly focused on the U.S. sports wagering community, and the match deposit bonus is only available to U.S. players.

What is the best online sportsbook?
YouWager is widely considered to be one of the best online sportsbooks in the business. It does not cover too many sports, but it offers a very user-friendly platform, great bonuses, professional customer service, competitive odds and quick Bitcoin payouts. Bovada, BetOnline, Bookmaker and Heritage Sports are also very strong online sportsbooks, along with European heavyweights like Bet365 and William Hill.

How much do parlays pay at YouWager?
You can compile parlays by adding multiple selections to your bet slip at YouWager. The size of your payout is determined by the risk amount you opt for, and the number of selections you add. To calculate your potential payout, convert the odds of each selection to a decimal format and multiply them, or just use a free parlay calculator tool.

How do you bet on YouWager?
You should be able to find a game you are interested in very quickly when using the YouWager sportsbook. You can then click on the odds next to a selection that appeals to you, and it will be added to your bet slip. Type in the amount you want to risk, check you are happy with the potential payout and click to confirm the wager.

Is YouWager safe?
YouWager is one of the safest online sportsbooks in the industry. It uses aggressive SSL encryption software to protect your details at all times, and it has had no history of security breaches. You can simply sign up for an account and place bets without having to worry about any safety concerns.
If you've made it this far and are still not sure about giving YouWager your business, check out the top rated sportsbooks suggested below, or visit the Bookmakers Review rating guide to search for another sportsbook.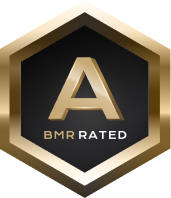 Last Updated
05/10/21
Bonus
50% Free Play
Terms and conditions apply
Deposit Options