By: Bookmakers Review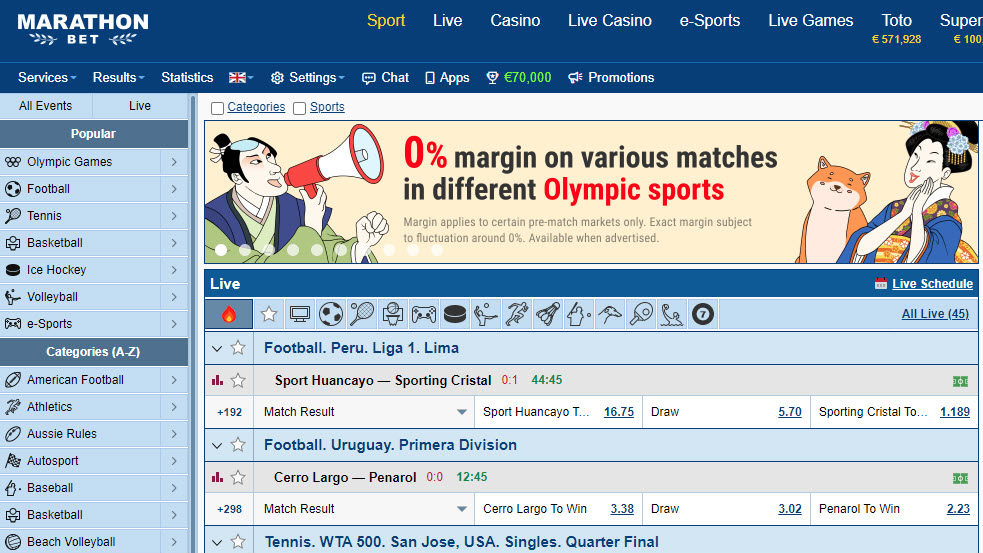 A
MarathonBet
Sportsbook player has shared his feedback with Bookmakers Review concerning the account verification process at the online sportsbook.
MarathonBet
, a B+ rated sportsbook, asked the player to provide additional Know Your Customer (KYC) documents after the player enjoyed a "big win playing roulette".
The player went on to provide his ID and believed his account was totally verified. However, a day later he was asked to provide additional documentation, including a selfie holding his photo ID. The player begrudgingly supplied the requested documentation and is still waiting after a week to have his case reviewed.
MarathonBet Player:
"I have been using Marathonbet since January 2021 and had no problems as long as I was losing money. I was able to withdraw twice via bank transfer in the past two months. I made a big win playing roulette and asked to withdraw part of my winnings,"
the player vented in frustration to BMR.
Bookmakers Review has asked MarathonBet for a status update on the player's account.
Why Was The Player Asked to Provide ID
All
online sportsbooks
are required to carry out verification for players. Typically this occurs at the time of account registration, although in some cases, possibly the case in this pending matter, a large withdrawal request triggers such a review. Players have no reason to worry about being asked to provide their ID – gaming regulators require sportsbooks to show that they are responsibly taking steps to curb fraud and verify their players are who they say they are.
What Can You Do to Speed Up Such KYC Processes?
It is advisable to keep a copy of your ID on a flash drive or documents cloud such as Google Drive or Apple's iCloud. By doing so, you will vastly reduce the time it takes to upload the document and provide it to the sportsbook. Make sure your documents are high-quality, nowadays most cell phones can take a high-quality photo but some sportsbooks might insist on a proper high-resolution scan.
If you feel you have taken reasonable steps to comply with KYC requests and are stuck playing the waiting game, shoot in a
sportsbook complaint form
with BMR and an analyst will reach out on your behalf for an update.
Do You Have Feedback on Marathonbet Sportsbook?
BMR welcomes player feedback on MarathonBet. Users are encouraged to share their experiences or any complaints with the
betting forum community
at BMR.