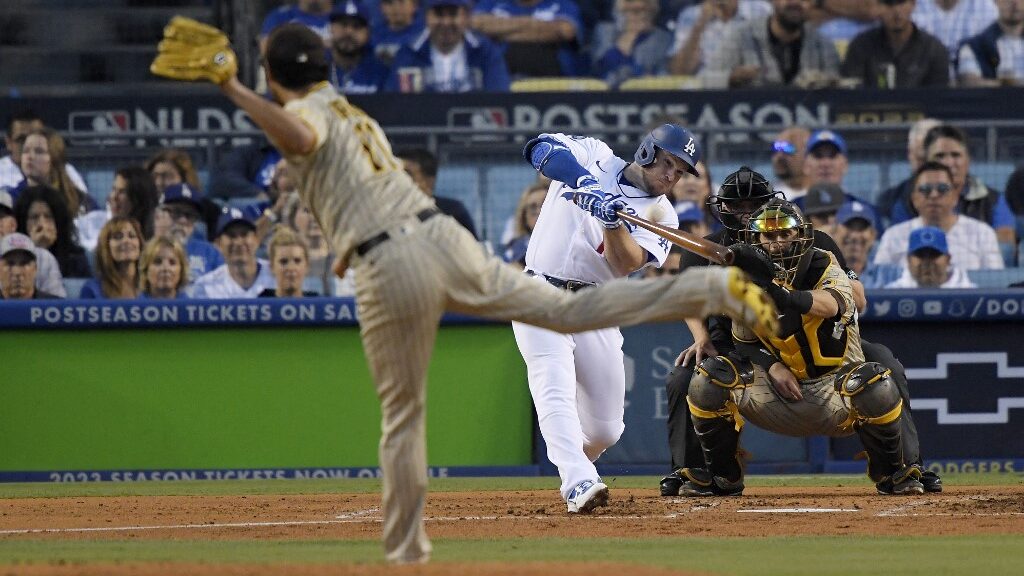 It is Football Friday here at The Pulse and we try to cover it A to Z for your entertainment. Besides all the pigskin talk and a vast amount of noteworthy trends and line moves, we delve into the MLB Playoffs and have a vast amount of free tips on a variety of sports. And if you are hungry, we have a Taco Bell challenge you can read about.
---
About Last Night…
---
NFL
Amazon Prime had another dud but we should not be making it bigger than it is. We've seen plenty of bad football on Thursdays and Mondays over the years. We don't often get them back-to-back or have such low expectations that are met.
Nonetheless, how Chicago lost to Washington is mind-blowing having a 392-214 yards advantage. But two critical turnovers crushed the Bears who should have easily covered the +1 point spread.
NCAAF
Conversely, the action was non-stop between Baylor and West Virginia, with almost 1,100 yards of offense. Both defenses needed a stop sign because they were totally ineffective and the Bears have to be completely disappointed knowing those four turnovers cost them the game as three-point road favorites.
MLB Playoffs
Seattle knows they could have split or even taken both contests at Houston. Unfortunately for the Mariners, the Astros' Yordan Alvarez is a conundrum for them.
---
Trendy Talk
---
MLB
Aaron Nola and the Phillies are 4-12 vs. teams outscoring foes by 0.5 or more runs a game this season.
San Diego is 9-0 Over off an upset win vs. a division rival as an underdog of +130 or higher.
Seattle is 10-2 Under at home vs. an AL starting pitcher whose ERA is 2.90 or lower.
NCAAF
Navy is 8-1 ATS vs. teams scoring 34 or more points a game.
Syracuse is 13-1 ATS at home after gaining 300 or more rushing yards.
Penn St. is 2-18 ATS vs. teams who give up 12 or less points a game.
Memphis is 0-8 ATS in road games after the first month of the season since 2020.
Arizona is 4-22 ATS in road games after two straight games where 60 total points or more were scored.
Rice is 12-1 Over as an underdog the last two seasons.
Indiana is 9-0 Over after playing a game at home.
E. Carolina is 14-2 Over at home after two straight games with 40 or more pass attempts.
Wisconsin is 18-4 Under in away games off a road win against a conference rival.
NFL
Atlanta is 3-18 ATS at home after three or more consecutive wins against the spread.
Carolina is 0-8 ATS playing against a team with a losing record.
Dallas is 10-1 ATS in road games the last two seasons.
New England is 7-0 ATS against teams who force one or less turnovers a game.
Buffalo is 8-0 Over after leading in their previous game by 14 or more points at the half.
Cincinnati is 12-2 Under in road games the last two seasons.
Cleveland is 36-14 Under at home after two or more consecutive losses against the spread.
Dallas is 19-4 Under in road games vs. defenses allowing 5.7 or less passing yards per attempt.
NHL
Tampa Bay is 22-5 after scoring one goal or less in their previous game.
Montreal is 17-5 Under off a home win against a division rival.
---
BMR's Betting Pulse
---
NCAAF
There is more college football action in store Friday night, leading into what might be the best Saturday all season. Everyone in college football will be talking about the unbeaten, Alabama vs. Tennessee, Penn State vs. Michigan, and Oklahoma State vs. TCU.
We have those broken down plus Best Bets and many other top games previewed along with our Last Chance Value Picks.
NFL
The 'cannot miss game' of Week 6 is Buffalo and Kansas City and we have side and total free picks for you. We have this and our top Last Chance Value Picks, Best Bets, and who is on Upset Alert!
MLB
The Divisional Round of the Playoffs continues today and all weekend long and we will have the action followed from the start to the finish with free MLB picks.
NHL
With the NHL going full force, review our Friday NHL Player Prop Picks.
Soccer
We have another huge weekend of soccer action with English Premier League Matchday 11, European Soccer Bets, and a full breakdown of 2022 World Cup Group C.
UFC
It is UFC 280 and we cover the Main Event of Oliveira vs. Makhachev. Also, have a Vegas 62 sweet UFC parlay!
---
The Buzz
---
NCAAF and NCAAB – Is It Ever Enough?
ACC commissioner Jim Phillips came out with it Wednesday and said the ACC wants to move forward by 2024 and have the new 12-team football playoff format in place and not wait until 2025 when the current contract expires.
Phillips also said there is talk among the hierarchy of college basketball wanting to expand the field of men's and women's tournaments. For making the football playoffs larger, there are two reasons; access for all the conferences and money.
Expanding the NCAA Basketball Tournament is a money grab. When the tournament was expanded from 64 to 68 teams, that meant four more games, which are broadcast on TruTV. There is a reason for that, other than basketball bettors, alumni, or parents of those schools, nobody cares.
Now add however many more mediocre teams from mostly power conferences that did not have a .500 conference record and we are supposed to care because it's March Madness?
NCAAF – Loving Tennessee
According to David Purdum of ESPN, more money and bets have been made on Tennessee to cover the spread against Alabama than on any other team this Saturday.
---
Football Focus
---
NCAAF Biggest Line Moves – Updated 10/14
SMU -10.5 to -13 over Navy – A buyback to -12 with the money and bets now running about 50-50.
Florida State +6 to +3.5 vs. Clemson – No movement with 70% of bets on the Tigers.
Arkansas +2 to -1.5 over BYU – This contest is back to a Pick. 70% of money on BYU and 60% of bets on Hogs.
Texas -14 to -17 over Iowa State – The Longhorns are back to -16 with 80% of bets on the Cyclones.
Tulane -10 to -12 over USF – Green Wave at 65-70% on money and wagers.
Kent St./Toledo Total 65 to 61.5 – 60% cash Under, 70% bet Over.
Clemson/Flor. St. Total 47 to 51 – Cash split evenly, curiously bets in upper 50s% on Under.
J. Madison/Geor. South. Total 63 to 67 – Both categories hit hard at past 80% Over.
Top 5 Bets Placed by Percentage (highest first) (10-20 record) – Utah State, Western Kentucky, Miami-O, Miami-FL, and South Alabama.
Top 5 Bets Placed by Money (highest first) (15-13-2 record) – North Carolina, Utah State, Miami-O, Southern Miss, and California.
Top 5 Totals Bets by Percentage (highest first) (16-13-1 record) – Stanford/Notre Dame Over, Old Dominion/Coastal Carolina Over, N. Carolina/Duke Over, Minnesota/Illinois Under, and Buffalo/Massachusetts Over.
NFL Biggest Line Moves – Updated 10/14
Buccaneers -6.5 to -9 over Steelers – Zero movement with 80+ percent of categories on Tampa Bay.
Jets +10 to +7 vs. Packers – Uptick on Packers to -7.5 with upper 60s percent support.
Bills Pick to -3 over Chiefs – Not surprisingly the Bills are now at -2.5 with a small lean of bets and money on Buffalo.
Falcons +6.5 to +5 vs. 49ers – Big bets on Atlanta to lower NFL odds with San Fran at 70% for wagers and cash.
Cowboys/Eagles Total 45.5 to 42 – This happened earlier in the week because of the Dallas defense. Yet, both the money and bets played are in the low 50s for OVER.
NFL Top 3 Bets Placed by Percentage (highest first) (6-8-1 record) – Buccaneers, Rams, and 49ers.
NFL Top 3 Totals Bets by Percentage (highest first) (6-9 record) – Bills/Chiefs Over, Cardinals/Seahawks Over, and Ravens/Giants Over.
---
Out the Door
---
Football Saturday/Sunday
Not going to try and conceal how fired up we are for six Top 25 matchups and a great deal more fantastic confrontations like Clemson at Florida State which is one of about 10 more worth following.
Sunday offers the Bills/Chiefs and Cowboys/Eagles along with underrated encounters for desperate teams like the Bengals/Saints. This will be awesome!
The Dodgers With Historic Performance (or Lack Thereof)
In case you missed it Wednesday, the Los Angeles Dodgers did this in Game 2. The Dodgers are the first team in major league history (regular or postseason) to hit 3 HRs, have 15+ baserunners, have 8 starters get a hit, and have all 9 starters reach base and a baserunner in every inning while scoring only 3 runs.
No Way Possible
While this writer avoids politics at all costs, on Twitter, a Fox News contributor said that inflation is so high that it cost him $28 at Taco Bell.
He implied that was for himself and having eaten at Taco Bell for roughly 45 weeks a year for 25 years, this person would have some serious health issues if he actually ate $28 in a day, let alone in one sitting. BS Alert.
---
Who is Right?
---
East Carolina is 8-2 ATS and 7-3 SU when they host Memphis. The Pirates were sent out at -4 and by this past Wednesday, they were at -5.5 college football odds, where they have remained.
Roughly 55% of bets placed are on ECU, but that number jumps to 75% when looking at the money. Clearly, sharp money has influenced this line movement. Are you on board?
Let's get some winners! Let's have a profitable weekend and see you back here Monday.