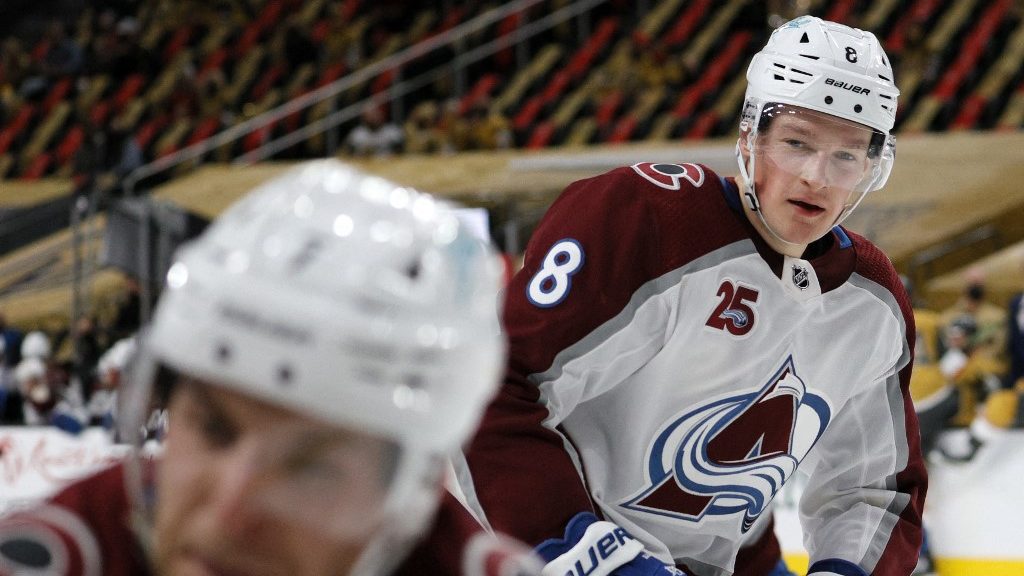 The Colorado Avalanche are currently the top choice in the futures market to win the 2021 Stanley Cup. The question is whether or not there is still value on them to hoist the Cup.
2021 Stanley Cup Futures Odds: Colorado Avalanche
This abbreviated and altered NHL season has had its ups and downs, but I think it has been a really interesting season for a lot of reasons. For a good chunk of the season the Colorado Avalanche looked like the best team in hockey. They have fallen off a bit with injuries lately, particularly to netminder Philip Grubauer. The question now becomes whether there is value on betting them at this point in the futures market, or if they will be stopped and it may be best to fade them.
The Case For Betting The Avalanche
This is a top five team in the National Hockey League from start to finish. Their offense has been dynamic under the leadership of all world talent, Nathan MacKinnon. The difference with this Avalanche team and ones in years past has been their defense and goaltending have been up to the challenge. They have been every bit as good as the offense has been in the past and in this particular season. Grubauer in particular has been amazing, this puts Colorado in a great spot to make a deep playoff run.
The Avalanche are sitting at +400 at most books right now to win the Stanley Cup. If you think this team is going to go all the way, those are some of the best odds you're going to get. The minute they win a playoff game, the odds drop. The minute they win a series, the odds drop further and they don't come back up. So, bottom line, is if this is your top choice to win it all this summer, bet them now and take the value?
Can Someone Stop Colorado?
The short answer here is absolutely yes, they can be stopped. In fact with the injuries they are not even in first place in their own division any longer. Vegas is certainly a more than legitimate Stanley Cup contender. Add in Toronto, Tampa Bay, Florida, Carolina and others and this is as wide open a field as we have seen in quite a while. I think this creates opportunity to find value.
First thing is that Colorado has to get healthy. But secondly, and probably more important, is that this is a team that has not had a deep playoff run before. The NHL playoffs can be an absolute grind and Colorado is going to be going through that for the first time. This will create an additional challenge that teams like Vegas and Tampa Bay have already overcome due to their collective histories together.
Betting Analysis
Four to one is not a bad value on a team that is definitely a legit Stanley Cup contender. The problem is that I like several others more than I like the Avalanche at this point. I like Vegas and Tampa Bay better at +700, I like Toronto better at +725, hell I like Florida and Edmonton at +1900 and +2000 respectively. The Avalanche are a really good team and it would not surprise me if they won it all, but there is not nearly enough separation between them and the field to justify betting the favorite at this juncture. Take a shot with one of the equally talented, or maybe even, more talented teams at a higher price and let's cash it!