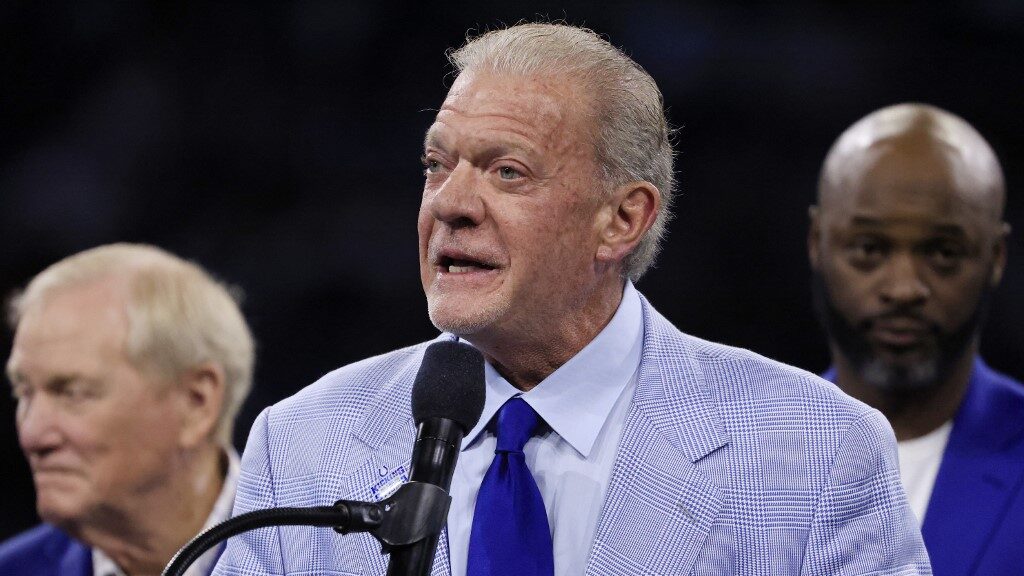 We start you off with what happened on a wild night in the NHL. We move on and talk about MACtion football and provide several updated trends for this week and let you examine midweek line moves. We have football injury news, an NBA team hires a new coach and Cali says "No" (for now) to sports betting.
---
About Last Night…
---
With no NBA and a light college basketball slate, we have just a couple of things to cover from last evening.
NHL
It was a wild night in hockey as the underdogs were 8-3! And two of the favorites that won were -120 or less home favorites which means they would not have been a favorite on neutral ice.
For even sharp NHL bettors this writer speaks with, the journey has been bumpy thus far.
MACtion
Last night the visitors were 2-1 and bettors ended up at 1-1-1 ATS. (Though Akron at +7 was available early Tuesday). With Ohio U. and Toledo both winning, they appear on track to collide in the MAC title game in December.
---
Trendy Talk
---
NCAAF
C. Michigan is 8-1 ATS in November games the last three seasons.
Memphis is 8-1 Over in all games this season.
E. Carolina is 9-2 Under as an underdog.
Oregon St. is 10-0 ATS in home games the last two seasons.
Pittsburgh is 12-0 ATS after two consecutive games where they forced no turnovers.
NBA
Boston is 1-15 ATS vs. teams outrebounded by 3+ per game.
Dallas is 20-5 ATS after scoring 100 points or less.
Toronto is 0-10 ATS in home games versus poor teams outscored by 3+ points a game.
Phoenix is 13-1 Under off a road loss.
NHL
Florida is 12-0 in home games when playing against a team with a winning record in the first half of the season since last year.
Minnesota is 10-1 recently against Anaheim.
NCAAB
Davidson is 11-1 ATS after a non-conference game.
LSU is 8-0 ATS in home non-conference games.
Monmouth is 7-0 ATS as a road underdog.
NFL
Carolina is 1-9 ATS when playing against a team with a losing record.
Dallas is 8-0 ATS playing against a team with a losing record the last two seasons.
Cleveland is 2-12 ATS in road games off a win by 10 points or more over a division rival.
Maimi is 8-0 ATS in home games vs. teams with a completion pct. of 61% or better in the second half of the season.
---
BMR's Betting Pulse
---
NBA
For Wednesday we have NBA parlay and prop picks and come right back Thursday for Philadelphia vs Atlanta (NBA-TV) and Portland vs. New Orleans writeups and free picks.
NHL
Over the next two days review our ML, Puck Line, and Totals free plays and the player props.
NCAAB
With a lighter schedule of D-1 teams, we are focused on ATS wagering along with totals and money lines from our expert crew, plus our college basketball parlay.
NCAAF
We continue our Wednesday MACtion coverage and look ahead to our Best Bets and top matchups like TCU vs. Texas, Georgia vs. Miss. State, and Alabama vs. Ole Miss. And that's not all as we break down at least 10 more tilts.
NFL
For Week 10 we'll begin with Thursday's NFC South showdown of the Falcons vs. Panthers and some of the key games like Vikings vs. Bills, Seahawks vs. Buccaneers, and several others.
---
The Buzz
---
NFL – Bills Exhale on Josh Allen News, For Now
Reports have Josh Allen not suffering a major UCL injury in his right elbow. However, his status for this week's Minnesota is up in the air. Sportsbooks are taking a cautious approach and have lowered Buffalo from -7 to -4 NFL odds, seemingly splitting Allen's true value and not getting exposed to a bad number.
Even if Allen plays, he almost certainly will not be 100% and Buffalo would not use him in for rushing.
NBA – Brooklyn Nets Name New Head Coach
NCAAF – Bad News for Coastal Carolina
Outstanding quarterback Grayson McCall is out for 3-6 weeks with a foot injury. That's a tough blow for a football program that blew up out of nowhere, in large part to McCall.
Sports Betting – California Says "No Thanks"
On the ballot in California was legal sports betting and a week or two before the vote, it was assumed it would not pass. Why doesn't the state want California sports betting?
The Indian tribes that run many casinos in the state are as collectively as powerful as any in the country and they did not roll over and accept what many of the names you are familiar with had to offer.
According to several sources we read, the Indian casinos waged a marketing war against the books which helped create doubt about what it would mean to Californians to have sports betting, essentially without some "trusted" local involvement.
This won't be the end of this for these massive sportsbooks who will have to work out a compromise with the Indians to get this to pass.
---
Football Focus
---
NCAAF – New Rankings Are Out
Georgia has claimed the top spot in the newest college football poll, followed by Ohio State, Michigan, and TCU. Tennessee slid to 5th and Oregon is 6th.
TCU has a tough task at Texas this week and Ohio State and Michigan will meet at the end of the month. The Vols have to go back and pound their next three SEC foes and if Oregon wins out and so does Georgia, it would seem hard to keep the Ducks out of the Final Four.
NCAAF Biggest Line Moves
East Carolina +7 to +5 vs. Cincinnati
Rutgers +12.5 to +10 vs. Mich. State
Utah -21.5 to -23.5 over Stanford
Arizona St. +10 to +8 vs. Wash. State
Wisconsin +1.5 to -1.5 over Iowa
NFL – Flexing Time – Hope You Like the L.A. Chargers
NBC flexed its Week 11 game from Pittsburgh at Cincinnati to Kansas City at SoFi to face the Bolts. In case you have not looked at this week's schedule yet, the Chargers are at San Francisco, giving you the Bolts two consecutive Sunday Nights.
NFL Biggest Line Moves
Falcons/Panthers Total 40 to 42.5
Buccaneers -1.5 to -3 over Seahawks
Browns +5.5 to +3.5 vs. Dolphins
Browns/Dolphins Total 46.5 to 49
---
Out the Door
---
NFL – Colts Think Outside the Box for Interim Coach (WAY Outside)
Indianapolis Colts' Jim Irsay has always been a different kind of character and he'd seen enough of his team to realize it needed a shakeup. Granted, it is an interim position but hiring Jeff Saturday was, well… beyond shocking.
Saturday knows football from his days in the NFL and he's been on various ESPN shows the past few years but a head coach with zero coaching experience?
Instead of being ultra-critical, let's talk practically. This is a job interview for Saturday and if it doesn't work out, he can go right back to ESPN next season.
For Irsay, while this might not make sense, he's not naming Saturday his permanent head coach and since the year is basically lost, he's shaking things up, which is his prerogative.
Mountain Dew – Thirsty After Reading All This?
---
Who Is Right?
---
MACtion football might not be very good in the grand scheme of the FBS, but this time of year on weekdays, hard to beat. This evening Kent State is visiting Bowling Green and the Golden Flashes opened at -2 and are -2 as of early afternoon today.
In spite of the stability, 76% of the cash is on Kent State and 73% of the tickets are riding with the home Falcons. The bettors with the tickets have taken four of the last five here, do they get another?
Let's get some winners! See you back here Friday!