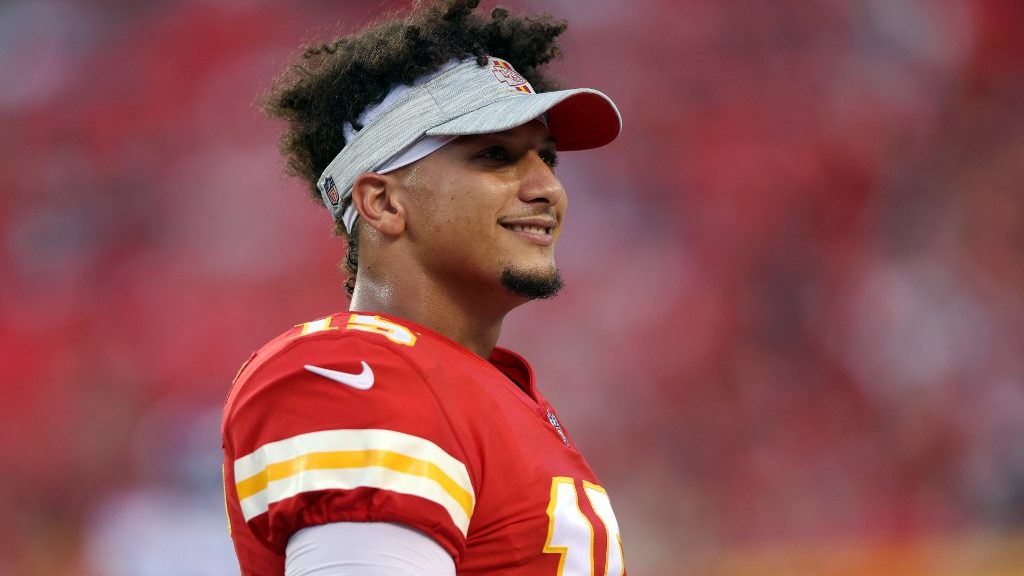 The NFL season has mercifully arrived and below we will talk about how the NFL futures market can be a lucrative way to augment your ATS NFL picks. Let's explore some of the tricks (and picks) of the trade that will hopefully positively impact your betting bankroll this season!
What Does the Future Hold?
When we talk about the futures market, vis a vis NFL betting, what we are referring to is a bet made before or during the season that will conclude after the season or the playoffs. It's a market often overlooked by novice bettors but it can be profitable and used as a hedge for wagers at the end of the regular season.
For the purposes of this discussion, we will reveal our best bets for division winners but know that season win totals, as well as conference and Super Bowl futures, are also viable options to make big money. In order to do that, we need to peruse the NFL odds at one of the top sportsbooks, BetOnline (visit our BetOnline Review) . Without further ado, let's check out all eight divisions, the corresponding odds as of this writing, and our choices
NFL Division Winner Odds as of 9/1/21
Below we have our choice of 32 teams to win eight divisions, and it's time to narrow the field to determine which of those make the cut. It is important not to throw mud at a wall by making a bet (or bets) in each division to see what sticks just to generate action. Remember, we are here to make money so we need to be judicious, and any pleasure we derive along the way is simply the cherry on top of the sundae.
AFC East
Buffalo Bills -155
New England Patriots +325 *
Miami Dolphins +375
New York Jets +1800
New England has retooled in the offseason and shockingly cut Cam Newton which means rookie first-round pick Mac Jones, who has looked more than capable in the preseason, will be taking over the reins of this Patriots offense. There's always the possibility that Buffalo's Josh Allen could be a one-hit-wonder, and if so, getting +325 is a nice return on the team with the greatest coach ever roaming the sidelines.
AFC North
Baltimore Ravens +140
Cleveland Browns +140
Pittsburgh Steelers +425
Cincinnati Bengals +1200
It's a dogfight between the Ravens and Browns. I lean towards the Ravens but this is a pass for me.
AFC South
Tennessee Titans -120
Indianapolis Colts +160
Jacksonville Jaguars +600
Houston Texans +2800
Another two-horse race but getting +160 on the Colts is not enticing enough for me to make the financial plunge while laying -120 on the Titans is equally as untenable.
AFC West
Kansas City Chiefs -250
Los Angeles Chargers +500
Denver Broncos +525
Las Vegas Raiders +1400
The Patrick Mahomes Show should reign supreme yet again in the West but laying -250 is too steep, particularly if he goes down early in the season.
NFC East
Dallas Cowboys +160
Washington +185
New York Giants +325
Philadelphia Eagles +625
Is there a possibility they all lose? Washington appears to be the prettiest pig in this poke based on their impressive defense but not nearly enough to get me to bet on them in the NFC Least.
NFC North
Green Bay Packers -150
Minnesota Vikings +220
Chicago Bears +575
Detroit Lions +2000
The Packers should win this going away but I hate to lay more money than I could potentially make on a season-long bet. The endgame is to profit more than you risked but the Vikings, Bears, and Lions don't pose a threat to the Packers with Rodgers pulling the trigger. Another No Bet here.
NFC South
Tampa Bay Buccaneers -225
New Orleans Saints +375
Atlanta Falcons +800 *
Carolina Panthers +950
Do I think anyone but the Bucs will win the NFC South? No, but if the books want to give me +800 with the Falcons, I'll toss a few friendly dollars that way. Look, a bet on any longshot looks a bit foolhardy at the time but when they come in, who's laughing now? Matt Ryan has been there, done that, and now has a bona fide freak in Kyle Pitts as his tight end while having Calvin Ridley back as his top target. Don't mourn the absence of Julio Jones, he's 32 now and his best years are long gone.
NFC West
San Francisco 49ers +195
Los Angeles Rams +205 *
Seattle Seahawks +275
Arizona Cardinals +475
I love the prospect of watching Matthew Stafford thrive after toiling all those seasons in NFL purgatory with the Lions. He's finally on a team that boasts a top-tier defense and has the tools on offense to light up the scoreboard. The addition of Sony Michel to their depleted backfield is also good news. The Cardinals at +475 looks tempting as well but we will stick with the Rams to win the West.