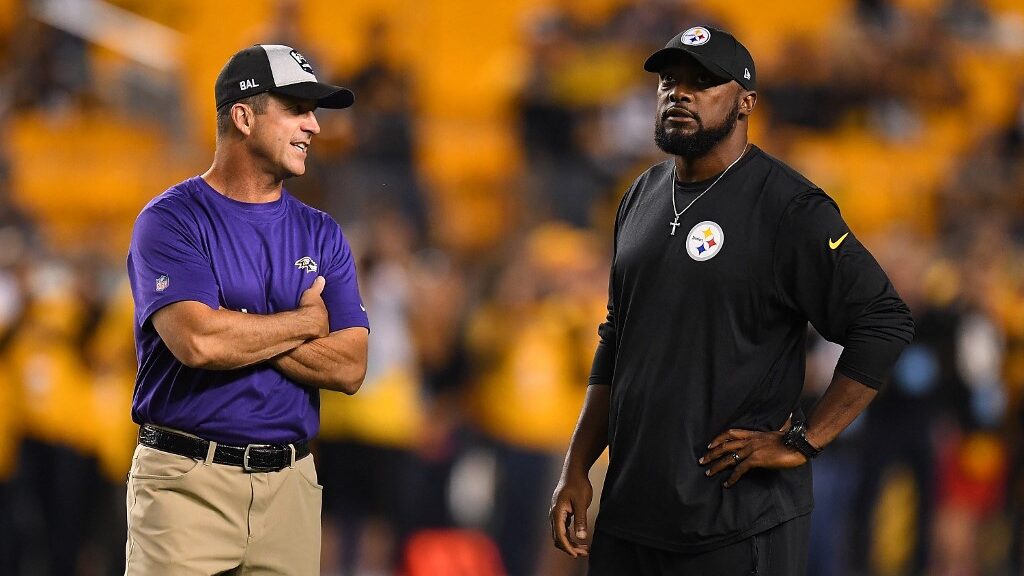 The NFL Preseason is turning more and more into exhibition games and its relevance in terms of results is going the way of MLB and the NBA. However, there is one difference, bettors want to wager on these games, thus, they matter more in the public consciousness.
With coaches less willing to openly discuss their preseason game plans and who is playing than in the past, finding useful accurate information is challenging. Add in the reduction in the length of the preseason to just three games, past weekly trends and star players barely playing have made determining winners very difficult.
Nevertheless, it is not impossible to beat the NFL odds and here are tried and true methods of how to bet on NFL Preseason contests.
Know What Coaches Want to Win and Those That Have Other Agendas
The best place to start for finding preseason winners is the head coach. He sets the priority of what will take place in August. Does the person running the team want to win games or use them as preparation for the upcoming regular season?
There are head coaches that want the preseason work to pay off and build a winning culture or expectation of winning matters in their way of thinking. Others want to assemble their rosters and use the games to see certain levels of competition for starting jobs and backup rolls.
This is something to watch for and results typically have followed. This has been true for years and we'll share some hot trends to ponder.
John Harbaugh (Ravens) 40-12 SU
Bill Belichick (Patriots) – 49-36 SU and 9-2 run
Pete Carroll (Seahawks) – 26-17 SU
Mike Tomlin (Steelers) – 35-24 SU and 12-4 run
Sean McDermott (Bills) – 10-5 SU
First-Year Coaches Want to Win
Though not every rookie head coach or experienced coach with a different team will win in the preseason, it's not for lack of trying.
This year, there are 10 new ball coaches, with five having previous experience in:
Lovie Smith (Texans)
Doug Pederson (Jaguars)
Dennis Allen (Saints)
Josh McDaniels (Raiders)
Todd Bowles (Buccaneers)
New Head Coaches
Nathaniel Hackett (Broncos)
Mike McDaniel (Dolphins)
Brian Daboll (N.Y. Giants)
Kevin O'Connell (Vikings)
Matt Eberflus (Bears)
These taskmasters want to teach their players the way they want them to play. However, they also want a payout for his guy's efforts, which would be winning games. That makes teaching and buying in easier. Find these coaches against those who place little value in winning and you will pick up ATS victories.
Follow The Information
With more frontline starters playing less in August than ever, coaching staffs are paying increasing value to controlled scrimmages against other opponents.
This can be valuable information and beat reporters for all the teams will provide insight about what they witnessed, often over a couple of days. This can help you for the NFL picks in the preseason. Make sure to take a few notes.
Week 1 of the Preseason – Be Choosy
As best you can, seek information and carefully follow line movement on both the side and totals.
Too many NFL bettors are too excited just to bet and end up losing more than they would have imagined. Caution can be your friend.
Also, this is true of the entire preseason, cut your regular bets in half this time of year, win or lose, and save it for the regular season, which is what you are interested in most.
Weeks 2 and 3, It's Go Time
In past years, Week 3 was the -dress rehearsal- for the regular season and you could count on pure handicapping for results. Now some teams might do Week 2, others Week 3, thus, you have to work a little harder to find an edge.
One aspect to look for in both weeks is if a team lost by 13 or more points as a favorite or underdogs by three or fewer points. The clubs that won those same contests can become too casual after such a triumph, while the losers are extra motivated to make amends.
Also, the practices might be easier or harder after such an outcome, which could lead to how the team responds.
Lastly, Understanding a Teams Depth or Lack of It
Review the box scores daily for future reference for when the regular season commences. This can lead to insights into any team's depth since every NFL squad is going to have injuries.
By reviewing the box scores this time of year, you might find a team that has built up 16-0 or 24-7 leads with the first-team players in two different games and ends up losing both contests in the second half.
This could be a red flag when this club has injuries during the regular season when the drop-off could be precipitous. Now let's go win some bets!