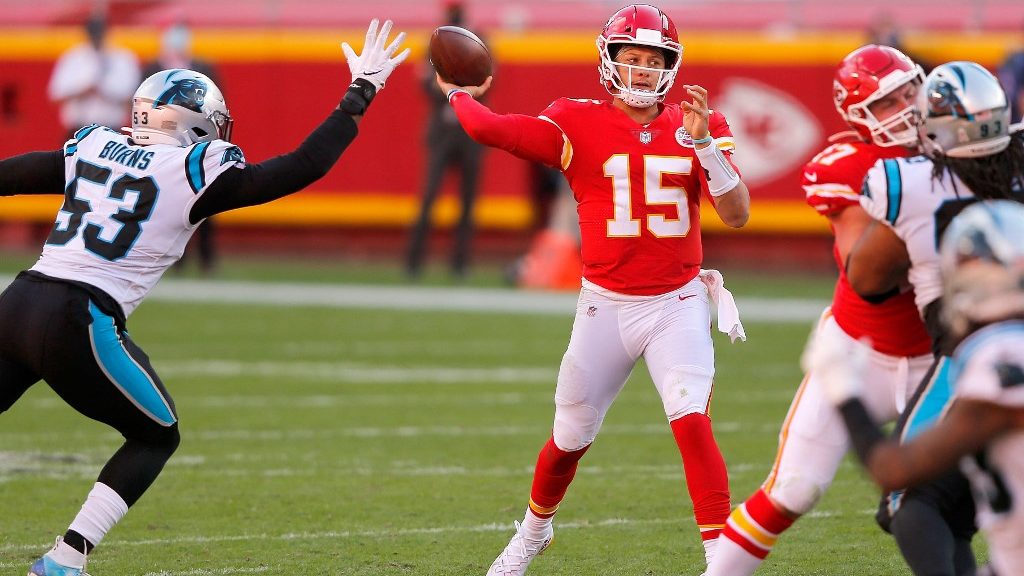 Betting sports is fun, exciting, and can even be financially rewarding but it requires patience and discipline if you want to do it right. Let's read about the day in the life of a football bettor and how he chooses his NFL picks!
End of an Error
I have been around a long time and I know that there are two ends of the sports betting spectrum, although most recreational bettors fall somewhere in the middle. The first of which describes me back when I was a young buck – an impetuous, undisciplined, action-junkie extraordinaire whose madness was only exacerbated by wine, whiskey, and whatever beer was on tap with the specter of late-games on the horizon to either chase my losses or double up my winnings. What a mess.
The second is a deliberate, calculating, and clinical bettor who realizes an intellectual judgment should never be colored by emotion…or alcohol for that matter. This personality understands that more is never better when betting on sports. Choosing one or two games on a given slate and passing on the rest because there is no value to be found is good business because that's how they view sports betting – as a business.
Taking an analytical approach might not be as exciting as watching the Red Zone on a Sunday afternoon in October knowing you have an investment in every game on the docket. However, if you intend to make money over the long haul then let's leave the madness behind and talk about winning strategies over the course of an NFL season, or whatever sport interests you the most.
NFL Sunday
If you are a West Coast guy or girl and you like scanning the NFL odds one last time before you place your wagers then you have to shake the Saturday night cobwebs out of your head pretty early because the first set of games kick at 10:00 AM PT.
Fortunately, I'm an East Coast guy and don't have to make my final bets until 1:00 PM. Those extra three hours can be crucial if you are not an early riser. But the truth be told, by that time I have already diligently done my homework throughout the week because cramming on the day of the exam is never good form.
Moreover, I will have likely gotten down on a few NFL games earlier in the week because I spotted weak lines at one or more of the online sportsbooks where I do business. However, the biggest issue concerning betting early lines is that they can't take into account the injury reports that surface later in the week. Bet the Raiders on Monday because you spot a soft number at one of your "outs" only to discover on Thursday that Derek Carr is having tightness in his shoulder. Does he play on Sunday? Is it that serious? And if he does, will he be one-hundred percent? Those are the risks you take when betting Sunday NFL games early in the week. But you can also get tremendous value so don't discount it entirely, just be cautious.
Sunday morning during NFL season routinely sees me drinking my coffee in front of my computer as I check the injury reports for the final time. I will also surf on over to the NFL betting forums where I enjoy reading what my favorite posters – by favorite, I mean knowledgeable – are saying about Sunday's slate of games.
As comforting as it is to hear an echo chamber regarding my NFL picks, I prefer to read divergent points of view which will allow me to consider factors I may have overlooked. And while bettors normally focus on the skill positions, I implore you to analyze the offensive lines of each team.
I don't care if you're a combination of Tom Brady, Peyton Manning, and Aaron Rodgers, if you don't have adequate protection then your passes won't be connecting nor will your running game be gaining any traction if the big boys up front can't dominate the line of scrimmage. Defensive versus offensive line is the most ignored factor in evaluating football games.
Lastly, stick hard and fast to these betting rules:
Set aside a reasonable bankroll for the season. Make sure it is an amount that won't make you lose sleep if the worst happens and you lose it all. This is a business, we don't put all our eggs in one basket, and we know when to tuck and run.
Choose either a 1-unit (one-percent of your bankroll) betting system where all bets are graded the same or a 1-to-5-unit system where you grade your bets from small to big. Therefore, a 5-unit wager will be five percent of your bankroll and should be as rare as a lunar eclipse. The vast majority of your wagers should be of the 1-to-2-unit variety if you use this graded system.
Lastly, never chase your losses, there's always tomorrow.