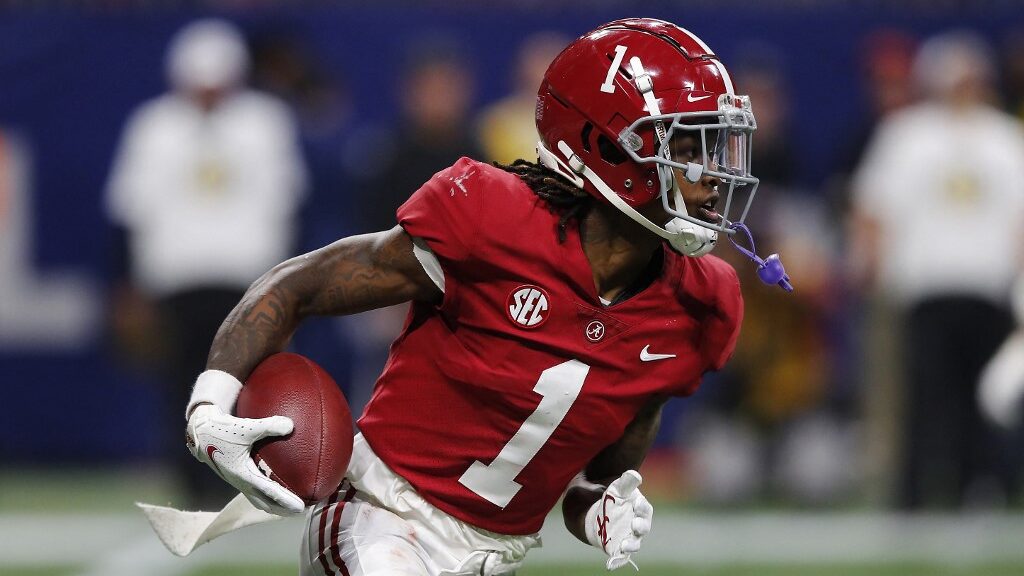 Making money betting on sports can be tough, but there are a lot of sports bettors who consistently win because they know their own strengths and weaknesses. Being impulsive, reactionary, or not knowing where to find the best value plays can all influence whether a bettor is profiting or losing money. This is especially the case in college football.
Betting on collegiate athletes can be difficult because they're inconsistent performers. The best college football teams cover nine of their spreads in any given year, and most split their totals evenly. It's never as easy as betting on just one team, conference, or a blanket strategy.
We've assembled how to identify your strengths and weaknesses as a college football bettor to assist in creating more bankroll. Being self-critical and honest about our weaknesses are key to sustained profitability. Let's dive into three keys on how to self-evaluate our betting tendencies.
Reflect on Bias
Do you tend to watch and bet only one college football conference or slate of games? Being partial to one school or conference can be a deadly sin in the college football world. The margin for error is tiny, and overestimating or underestimating any program's capabilities will lead to emotional betting.
Reflecting on bias is critical. Even if a certain team or coach is underperforming in the wins and losses column, they might be an excellent team to bet on because they cover spreads effectively. Our bankroll doesn't discriminate when a team loses but covers.
A big strength of professional bettors is to either be indifferent towards every team or to completely avoid those programs they can't view through a crystal-clear lens. There's no shame in acknowledging a blindspot.
There's also historical bias around certain programs. For example, many Big 12 teams are associated with high-octane offenses and powerless defenses. But in recent years, their inflated totals have led to a slew of unders. Teams like Oklahoma State and Baylor are no longer offensive juggernauts and now rely on defensive performances to win.
Ego will destroy your bankroll, so reflect often on bias.
Track Trends You Follow
There are certainly attractive trends that simply have little correlation for any isolated matchup. Streaks or slumps that cover multiple years, particularly where out-of-conference matchups are concerned, are often not predictive one bit. It's also easy to place too much emphasis on team or player news that doesn't tie directly to your picks.
Reading into historical data, with previous weeks' recaps in particular, often feature little context or relation to your decision-making process but instead validate bias. There's often an over-emphasis on singular games/matchups/performance. This also goes hand-in-hand with arbitrary beginning/endpoints without an explanation or reason for why those dates matter.
Finally, and often the most dangerous justification of playing the wrong trends is the over-emphasis on intangibles (motivation, "being due", etc.)
Track which trends that matter and convert to bankroll constantly. These things can change, and investing time into your process will ensure success more often.
Create a Model
The previous point leads right into creating a model for the basis of your decision-making. Everything in college football betting is subjective for interpretation, but prioritizing the right statistics and performance areas will help you add units to your bankroll. You don't have to be a data analyst to have a statistical model, but rather a set of sound rules for each pick you make.
Maybe it's comparing the strength of schedule and point differential, or it's weighing aspects of each team's play style profile against each other. There simply must be a model to your picks to have sustained success. Failing to do so is a massive weakness in your college football betting.
Of course, creating the right model is how you'll create strength out of this area. This ties into buying into the right trends and tracking the success of the model and trends. The more you study, the more likely it is you'll have success in college football betting.