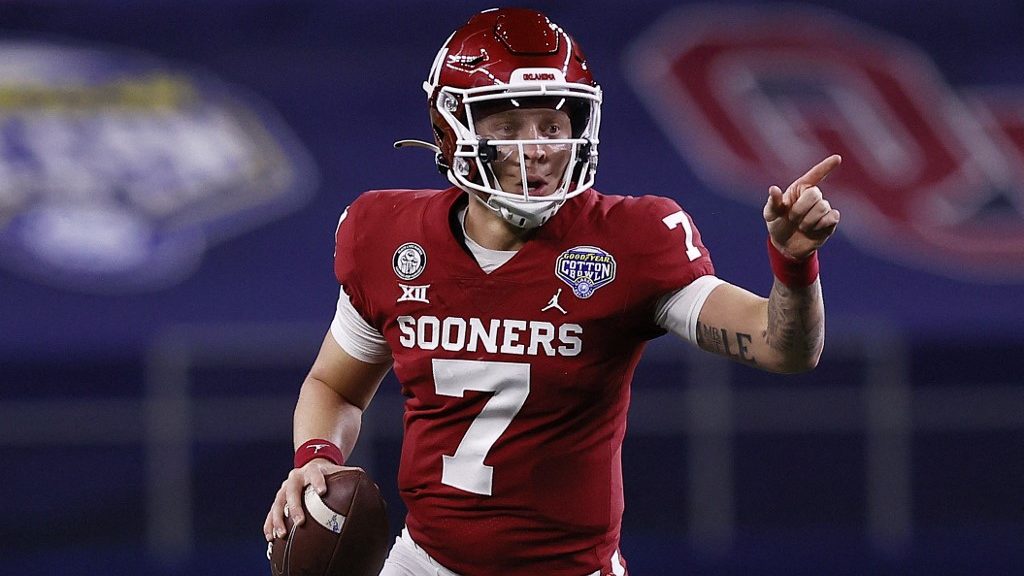 The 2021 college football season is months away, but betting lines are constantly being updated. With so much uncertainty ahead, there is a chance to make profitable wagers before the season begins. However, it is always harder to do due to the wildness of college football. There are still some stars who are in the transfer portal, and hundreds of key players will start for top teams will little to no experience.
There is a risk, but smart decisions can lead to major payouts. If a disciplined person can handle the 2021 college football season with the right mindset, they can leave 2021 with a profit.
So, what do you need to do in order to have a profitable 2021 college football season? These tips will set you on the right path well before the season even begins. If you factor these ideas into your 2021 college football bets, you can be happy at the end of the season.
Avoid Parlays in Week One
When the season begins, people take last year's teams and translate them into 2021 success. That doesn't work. There is always at least one team that is expected to succeed that fails to do so. In 2020, it was Penn State along with the entire Big 12. In 2019, Tennessee shocked us all with how bad they looked at the beginning of the year.
You pick and choose smart bets to avoid this, but it will inevitably come back to bite you. If you make too many bets, one that feels like a guarantee won't work. Even if you go with solid moneylines, there will be more upsets than in a normal week.
You can still make a profit if you bet on experienced teams with solid odds, but parlays are extra risky at the beginning of the college football season. You need to have a few weeks to get yourself comfortable with a new season. Which teams are defying the odds? Which ones failed to live up to the hype? Are there any quality players who got hurt? These questions need time to answer, and they can destroy an early parlay.
Parlays are interesting, but they are too risky for the first week or two of college football. Don't put all of your eggs in one basket when you don't even know who the starters are for every team.
Factor in Home-Field Advantage
In 2020, it was hard to factor in home-field advantage. Some teams had no fans. Others had only a few thousand fans inside massive stadiums. It also mattered if those fans were students or typical fans. All of this made it impossible to evaluate betting lines evenly without hours of background research.
In 2021, fans should be back in most stadiums. They might not be at full capacity, but it will at least be enough to impact games in a similar way.
You can also expect the effects of playing in a pandemic to drop for a few reasons. Even if there are still active cases in the fall, players will be adjusted to playing in adverse situations. 2020 was unprecedented, but it should prepare players and teams to expect anything in 2021.
Look for Easy Paths to the Title
When you look at national championship odds, it's not as simple as who the best team is on paper. For many teams, one loss can destroy a season. If it were basketball, you could swallow an upset or two.
With that in mind, it is important to look for teams who have an easy path to the College Football Playoff. For example, Alabama's toughest games are against Florida and Miami. Those aren't guaranteed wins, but it's easier than Clemson playing Georgia to open the 2021 college football season.
Win totals are dependent on a few things. Who do you play outside of the conference? Are your rival games at home or on the road? Where are your bye weeks? This can sometimes matter more than the talent on the roster.
Well-coached teams can overcome these obstacles, but they have to impact your betting decisions. It's not as easy as picking a team because you think they are the best.