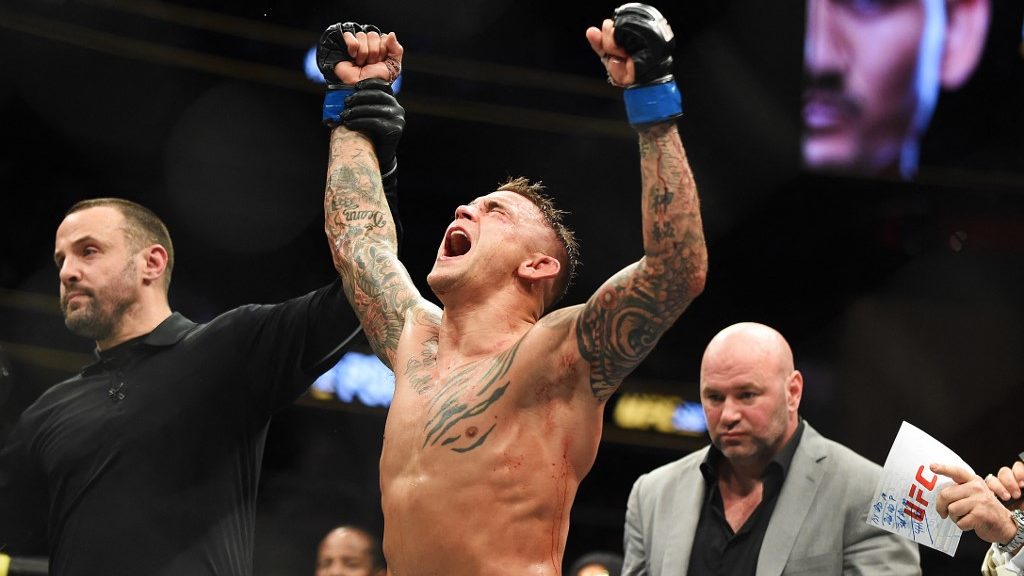 Betting the underdog is an age-old practice amongst the sports betting community. Still, each particular sport has its methods and approach to finding value. Perhaps LeBron James is absent for the Lakers, and their moneyline price of -250 is no longer tempting. Maybe Tom Brady has suffered a leg injury, and now the Buccaneers priced at -500 could bust your parlay. Well, mixed martial contents arts are no different; the value found in underdog wagers will make or break your long-term bankroll. Read on for our advice and critical pointers on how to seek the underdogs worth betting.
Identify Opening Lines & Line Movement
One of the crucial mistakes I often stumble across in the MMA betting community wager against heavily juiced betting lines that were initially a reasonable price. Once fighter odds are released, the betting public will rush towards the favorable fighter (If viable), and you'll witness the original opening odds become less valuable through rising in price.
For example, the opening lines for Conor McGregor versus Dustin Poirier were as follows.
Conor McGregor -130
Dustin Poirier +120
The odds above are known as the true odds, and the value on each side is fair. But once the public began to favour Conor McGregor and place their bets heavily, his line value decreased by the day. When the actual fight took place, the closing odds for Conor McGregor closed at -230. This is a 100-point loss in value since his original odds were released, meaning that anybody who took this price lost double the return while risking double their stake. This also tells us that people betting the underdog (Poirier) should have realised that the best time to bet him was fight-day.
Understanding line movement will become second nature once you begin to pay attention; you know when the best time to place your bet. This can be the difference in modest pay-outs to landing big profits, especially if you favor the underdog.
Choosing Your Underdog Bet
Often people will take this advice and begin to blind bet on heavy valued underdogs. This would be an unethical way to gain profits. With understanding odds and line movement, you should also be aware that the bookmaker doesn't care about who wins or loses; they solely care about earning profit from either side.
Bookmakers like to have as close to an even amount of action on each fighter. This would mean regardless of which fighter walks away victorious, and their profits are covered by the commission (the cut sportsbooks take from every bet).
If one fighter is taking most of the betting action, they are at a considerable risk of losing money if that particular fighter wins. Sometimes they will encourage activity on the opposite side by making a bet more attractive, e.g. changing the pay-out odds.
Line movement can happen anytime the odds are released to minutes before the fight and always occurs as a reaction – often to a large amount of money being placed on one side of the bet, but injuries and out of octagon/ring practices such as weight cuts.
Research and due diligence will be the difference-maker for MMA bettors. Odds and line movements aside, knowing the fighters, their gyms, skills, surroundings, and history will determine whether they're genuinely worth betting at the underdog price.
Most Importantly, Know Your Sport!!
Recency bias is a bankroll killer in MMA wagering. If you aren't entirely familiar with the fighter's you're betting on, you could be betting aimlessly on a winning streak that isn't so special with further examination.
It's important to understand that the odds are manmade, and your research could draw conclusions where the oddsmakers have failed to look into. A perfect example of this took place this past weekend at UFC 261 in Jacksonville. On the preliminary card, Pat Sabatini squared up against Tristan Connelly, and the oddsmakers made a complete mess of their anticipated outcome.
Sabatini's opening line was set to +105, but this price did not last long. The intelligent bettors swarmed these odds, and by closing, Sabatini had been publicly juiced to a -240 at some bookmakers. Sabatini won the fight, and this is evidence that with patience, research and timing, MMA underdog betting can be a highly profitable venture.