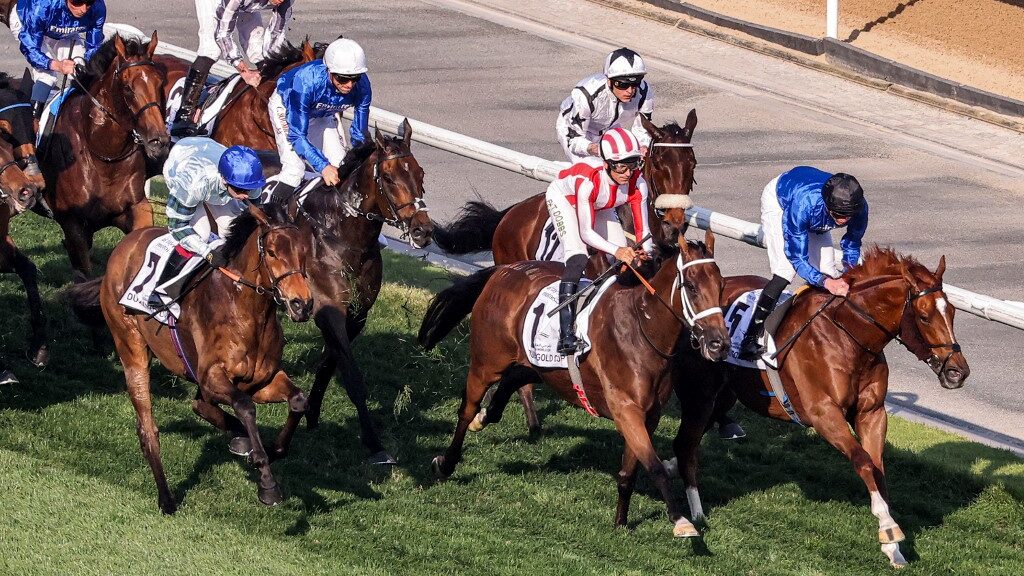 For many people betting on horse racing, other than win, place and show ( 1st, 2nd and 3rd), making bets can become confusing. That is especially so when hearing unfamiliar terms and trying to make sense of them.
Let's break down three common horse racing bets that horse players enjoy wagering on at the best US sports betting sites.
---
What is an Exacta Wager and How Do I Bet It?
An exacta is a straightforward wager in which you choose two horses, which have to finish first and second, in the order you chose them.
Among the reasons to make this bet is let's say you like the favorite, and so does everyone else. The horse you prefer has 1-1 odds, if you bet $2 and win, you get back $4 – your original back plus a $2 profit.
Most bettors are seeking a larger profit and would be willing to pair that top choice with their second choice. Depending on the odds of your second pick to finish second, they would be larger than betting your original win bet or quite a bit more lucrative if the odds are longer.
The downside of this is you have to correctly choose two horses in the exact order, not one. However, if you are correct, the payout will help cover other losses.
Are There Other Options On Exacta Wagering?
The answer is yes. You can widen your options by doing what is called an "Exacta Box."
With this wager, if you take the #1 and #2 horses and box them, either combination can win if they finish this way, #1 and #2 or #2 and #1. The difference is you are making two separate bets with an exacta box wager. Thus, a $2 Exacta Box would cost you $4.
You can also add more horses to an Exacta Box to enhance your chances of winning. Just keep in mind that adding another horse gives you six individual bets, which raises your same $2 bet to $12.
What About Quinella Betting?
Not all tracks offer quinella betting, thus, it might not even be available to you. A quinella bet is in principle the same as a two-horse exacta bet, except it is one bet, not two. With a quinella, you automatically have two chances to win with a #1 and #2, along with #2 and #1. The difference between tracks that offer this bet is that an Exacta has a $1 minimum and a Quinella has a $2 minimum.
Not always, but quinella payouts tend to be lower than exacta because you have two bets vs. one.
---
What is a Trifecta Wager and How Do I Bet It?
A trifecta wager is the next step in picking horses in exact order, attempting to correctly predict who will finish 1st, 2nd and 3rd in a particular race. Make no mistake, this is hard to do. That is why some tracks offer a ¢50 minimum or up to a $1 trifecta wager to entice you to try and hit a big payout on your investment.
Trifecta Keys
While this is a long shot wager, with the price so cheap, there is something called a trifecta key that creates options for ¢50 a pop.
In this scenario, you are confident #7 will win, but you think that #3, #4 and #5 could all finish second or third, so your wager would look like this:
#7
#3 / #4 / #5
#3 / #4 / #5
This gives six possibilities to win, which would cost you $6 on a $1 trifecta wager.
If you cannot decide on two horses that could win, you could do something that looks this way.
#7 / #8
#3 / #4 / #7 / #8
#3 / #4 / #7 / #8
In this case, each additional horse picked will cost more money, but possibly improve your chances of winning.
---
What is a Daily Double and How Do I Bet It?
A Daily Double is picking the winner of two races in a row. (Example: Races 1 and 2).
The cost usually starts at $1 and you have to make the wager all at once, not winning the first race and looking to add another. If you are correct on the initial race, that heightens your excitement to bring home another one.
Not all horse tracks offer this bet for every possible race, however. More typically, they would be the first and last two races on the card, but every track has its way of doing this.
Other Variations
In today's racing world, there are also Pick 3 to as high as a Pick 6 possibilities. However, picking one winner is hard enough, picking three or more is close to impossible.
The payout can be immense, but unless you regularly know a particular track, and understand the best jockeys and trainers at the same location, this is seldom a good bet, even for a measly buck.