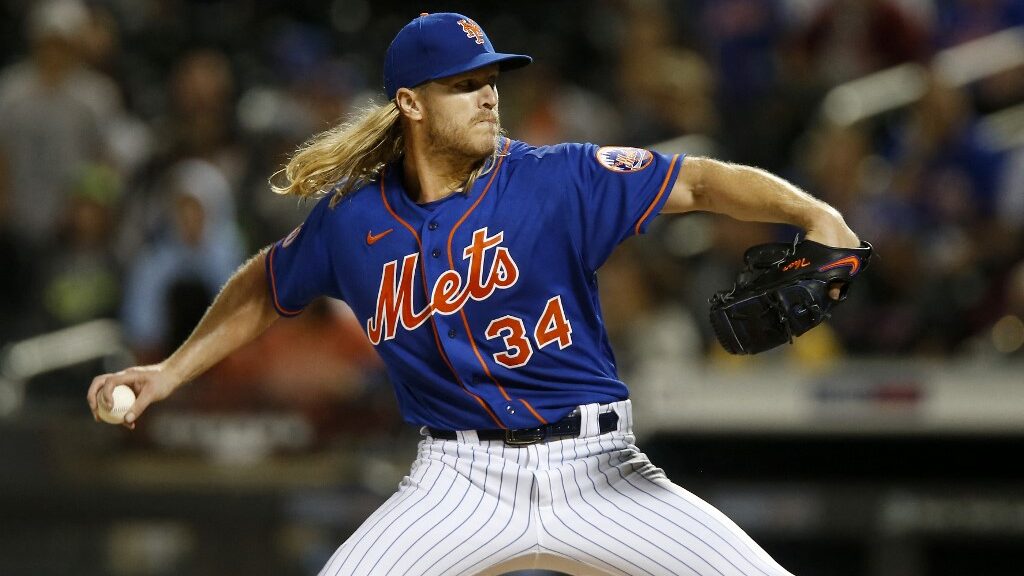 Betting Major League Baseball can be fun and exciting, and if you know what you are doing it can actually be very profitable as well. Today, we are going to go over several things you can do to find value in a Major League game, what value is, and ways to track your successes and failures.
If you can master everything in this article, you will see your ROI (return on investment) skyrocket. You're in the right place whether you know what ROI is or not. Let's dig into how to find value when betting on MLB.
The way to win consistently is a fairly simple system, but like many systems, it requires you to use judgment. Every sports bettor would love to have a purely statistical method to beat the sportsbooks, but the truth is that many of the most successful sports bettors use both statistical models and systems alongside systems that require their personal judgment.
The first thing you need to look for is a bad team playing on the road against a good starting pitcher. Of course, this makes sense on the surface, but you always have to pay a price in the line. So, the key is finding situations where you can be profitable in the long run when you factor in the added cost.
If you're a baseball bettor you know that the common lines are + 1½ and – 1½ but for this system, I've been betting the moneylines. The moneylines are only concerned with who wins the game, not the final score or the number of runs.
This leads us into two major categories to look at when analyzing the best plays.
Bad Teams Against Good Pitchers
Let's use a hypothetical example to illustrate the effect of bad teams facing good pitchers.
The Reds played in New York against the Mets, and the Mets had Noah Syndergaard on the mound. Syndergaard's presence pushed the moneyline to -200 on the Mets. The Reds are quite bad and Syndergaard is a stud, so this was a clear betting opportunity.
The Mets have to win at least two out of every three times at -200 to make this bet profitable. It costs 200 to win 100 so if you make the bet three times you risk $600. When you win two times you get back your $200 plus $100, so with two wins, you get back $600, breaking even.
In addition to the Mets having the home-field advantage with a strong starting pitcher against a poor team, the Red's bullpen is one of the worst in baseball. This means that even if the Mets faltered early they had a good chance to get back in the game once the Reds were forced to turn to their bullpen.
Here's another game that would fall into the same situation. The Pirates are playing at Atlanta and the Braves had Charlie Morton pitching. The moneyline wasn't as high as the one above, coming in at -170. This was mostly because the Pirates starter wasn't bad, but the Pirates as a whole aren't very good.
One of the most difficult things to do with a system like this is to determine the long-term profitability or to back-test it. You might think it's easy to look back at possible games that seem to fit the criteria, but hindsight can quickly cloud your judgment when it comes to deciding which games you would or wouldn't have bet on.
Home/Road Splits
A teams' record at home and on the road, can vary greatly. You see this a lot with younger teams, they just can't seem to win on the road. Or the flip side of the coin, where you have a well-managed veteran squad that prides itself on winning on the road.
I don't put too much emphasis on where the game is being played, but it needs to be considered. The same goes with the ballpark it is being played in. Is it Yankee Stadium with that short porch in right or Fenway Park with the Green Monster in left? All of this needs to be taken into account.
Do they pitch well on the road? At home? How are they against lefties? Righties? What does the lineup they are facing look like? Is it all fly ball hitters looking to drive the ball deep with power or is it a slap-hitting team that smacks ground balls all over the park?
The one stat that I like to look at the most is WHIP. This is walks plus hits divided by innings pitched. This shows you how often they are allowing runners on base. ERA is great, but there are a lot of factors in play for ERA. WHIP gives you a great snapshot of how often they are getting into trouble.
Maybe they have done a great job stranding runners, but are constantly in trouble. These are the types of pitchers that are bound to have a blowup game. You can only get out of so many jams before you get rocked. I love a spot where I find a good pitcher with a low ERA but a higher WHIP. That is prime pickings for a blowup.
Now that you have a decent idea of what value is and a couple of things to look at you can start betting a little bit smarter. Make sure to track all of your bets so you can go back and get an honest view of how your bets are performing.
It makes it hard to make adjustments in your betting game if you think you are a winning bettor when in reality you are a long-term loser. Be on the look for part two of this article where I will go into even more detailed ways to find great value when betting on a baseball game.
Thanks for reading and good luck betting your games!