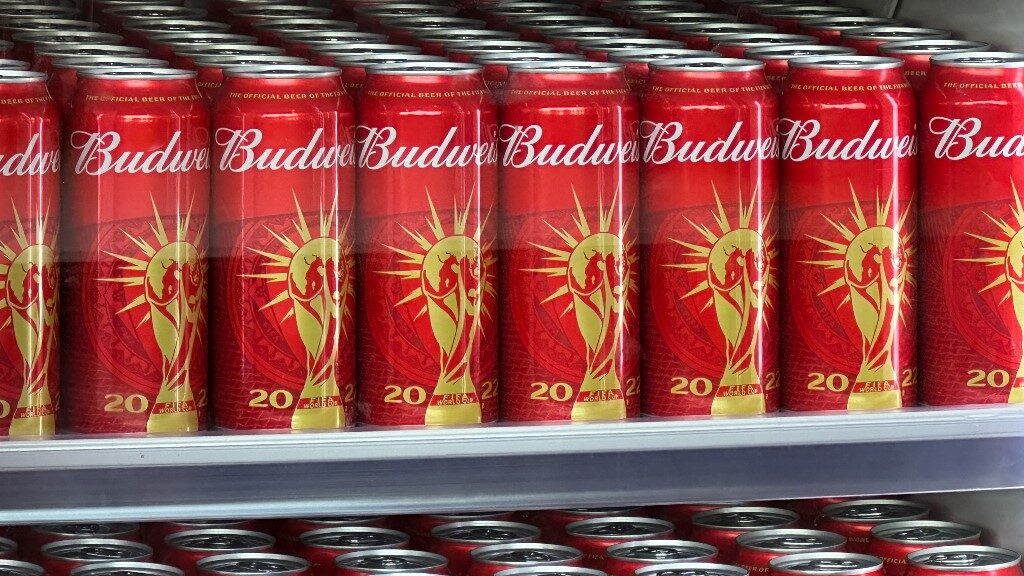 We have our Football Friday extravaganza covering all aspects of college and pro football with a few different twists this weekend. We also cover the key stories of last night and wonder what World Cup fans will do without beer.
This and news in college basketball to think about, and check out our latest betting edition of – Who's Right?
PLAY NOW: $25,000 Free-To-Play NFL Contest BMR's 2022 Pick'Em Pool With Weekly Prizes
---
About Last Night…
---
NFL
There were those that had a notion that maybe Green Bay had turned their season around. Tennessee squashed that authoritatively in Lambeau to win 27-17, which has them on a 7-1 SU run, covering the spread each time.
The Packers' defense plays good enough to lose and Aaron Rodgers is in decline without blocking and receivers (Sammy Watkins we are talking about you) who run lazy routes.
NCAAF
Football bettors wondered if Tulane would bounce back after losing to UCF at home last Saturday. There might not have been a red wave as some forecasted in politics recently, but there was a huge Green Wave in New Orleans as Tulane punished SMU 59-24.
That sets up the Green Wave at Cincinnati with the winner likely to play UCF for the AAC title the week after.
NHL
The Boston Bruins moved to 15-2 with their 4-1 victory over Philadelphia. The Bruins have opened up 10-0 at home and pucks bettors should note in the B's 15 triumphs, 12 times they have covered the puck line.
NCAAB
Upsets happen in November in college basketball but No. 20 Michigan was whipped wire to wire by Arizona State 87-62. What stood out was that the Sun Devils were 3-0 going into the matchup and were playing outstanding defense.
They were shooting under 36% as a team, but on Thursday ASU found their shooting eye and made 60.4% and handily covered the +7.5 over the Wolverines.
---
Trendy Talk
---
NCAAF
Stanford is 0-9 ATS in November games in the last three seasons.
Northwestern is 1-11 ATS off one or more Unders.
Troy is 0-10 ATS in home games off three or more Unders.
Colorado is 6-27 ATS in road games after allowing 31 points or more in two straight games.
Rice is 12-0 Over after one or more straight-up losses.
Arkansas St. is 18-2 Under playing against a top-level team (Win Pct. 75% or higher).
Houston is 11-1 Over in road games.
NFL
Dallas is 8-0 ATS after allowing 6 or more yards a play in their previous game.
Chicago is 0-7 ATS in Weeks 10 through 13 the last three seasons.
Cleveland is 1-10 ATS off a road loss
Denver is 0-8 ATS against teams who force one or less turnovers/game.
N.Y. Giants are 11-1 Under in home games the last two seasons.
Denver is 12-2 Under in games where the line is +3 to -3.
Indianapolis is 8-0 Under in home games after allowing 99 or less rushing yards in two straight games.
NBA
Cleveland is 5-22 ATS after failing to cover the spread in four or more consecutive games.
Oklahoma City is 16-3 ATS after two consecutive non-conference games.
Golden State is 11-1 ATS in November home games.
Phoenix is 15-3 Over versus scoring 116+ points a game.
NHL
Vancouver is 11-25 after playing a game where eight or more total goals were scored.
Vancouver is 7-1 Over this month.
NCAAB
Pacific is 2-15 ATS versus teams committing 14 or fewer turnovers a game.
Charleston is 1-11 ATS having won three of their last four games.
Florida St. is 3-15 ATS after one or more consecutive Overs.
Xavier is 9-0 Over off a home win by 10 points or more.
---
BMR's Betting Pulse
---
NCAAF
This week we cover the top games like Utah vs. Oregon, USC vs. UCLA, and Illinois vs. Michigan, along with at least 10 other terrific matchups against the NCAAF odds.
We have released our Best Bets, Top Parlay, and Value Picks.
NFL
Off the Titans upset Thursday, we move along to dissect the Cowboys vs. Vikings, plus every other game on the board, and release our Best Bets, Upset Alert, and Top Value Picks for Week 11.
NBA
We break down the best ATS, Totals, and Moneylines to choose from Friday and Saturday and return Sunday to help you understand the Nuggets vs Mavericks rematch.
NCAAB
In college buckets, we have more great tournament action this weekend like the Continental Tire tourney, the Hall of Fame Tip-Off, and the Empire Classic with free NCAAB picks in each.
NHL
With a big card Saturday, review our picks on the ML, Puck Line and totals.
World Cup
We ramp up our coverage for the 2022 FIFA World Cup which is a must-read.
---
The Buzz
---
NFL – Buffalo Moved to Detroit
With all the snow coming to Buffalo, the NFL moved the Bills vs. Browns game to Detroit Sunday. What seems a bit odd is that Buffalo only went from -8 to -7.5 not playing on their home field.
Does that tell us without any weather issue in Buffalo to start the week the Bills would have been -10 to -11 over Cleveland? Buffalo will play in the Motor City Sunday and Thanksgiving.
On a side note, the Akron vs. Buffalo college game has been canceled and likely will not be played this season.
World Cup – No Beer?
Check this to get the full story of what we are talking about.
NCAAB – It's Basketball What People Are Talking About in Austin
With the Texas Longhorns going to post at least four losses on the gridiron, the basketball team routed No. 2 Gonzaga at home 93-74. Texas will move up from No. 11 and there is a media buzz in basketball circles that coach Chris Beard might have the best team in the country at this time.
No question that was an impressive performance but let's wait and see how the Horns perform against Creighton and Illinois in the first week of December before making them the chosen ones.
---
Football Focus
---
NCAAF – Sharp Action
Though the lines have not moved much, a good amount of sharp bettors are taking Baylor and UCLA as home underdogs over 10-0 TCU and 9-1 USC respectively.
NCAAF Biggest Line Moves – 11/18 Update
Indiana +13 to +10 vs. Michigan State – Unchanged though 90% of bets on Sparty.
Purdue -17.5 to -19.5 over Northwestern – Boilermakers backed up to -18.5 with 90% of money on Wildcats.
Western Kentucky +7.5 to +5.5 vs. Auburn – The Tigers lowered again to -4.5 despite nearly 70% of bets on them.
North Carolina -19 to -21 over Georgia Tech – No movement with 90% of bets and cash on the Tar Heels.
UNLV -8 to -11 over Hawaii – Steady though 65% of bets were placed on Rainbow Warriors.
Illinois vs. Michigan Total 44 to 42 – Trending 70% Over on money and wagers.
Ole Miss vs. Arkansas Total 58 to 65 – Has been rising daily. Interesting, 90% Over money, 55% of bets Over.
Play or Fade?
Check out the college records.
Top 5 Bets Placed by Percentage (highest first) (20-35 record) – Mich. State, N. Carolina, Georgia, Tennessee, and South Alabama
Top 5 Bets Placed by Money (highest first) (22-31-2 record) – N. Carolina, Northwestern, Minnesota, Nebraska, and Oregon State
Top 5 Totals Bets by Percentage (highest first) (34-20-1 record) – Geor. Tech/N. Carolina Over, Miami-FL/Clemson Over, N.C. State/Louisville Under, Utah/Oregon Over, and Fresno St./Nevada Over
NFL Biggest Line Moves – 11/18 Update
Colts +10 to +6.5 vs. Eagles – No movement though 65% of money on Colts and 75% of bets backing Philly.
Jets +4.5 to +3 vs. Patriots – Holding at -3, though juice up to -120. Pats 65% on money bet.
Steelers +6 to +4 vs. Bengals – Unmoved with 65% of the money on Pitt and 55% of wagers on Cincy.
Chiefs vs. Chargers Total 50 to 52 – 85% or higher across the board on the Over.
Play or Fade?
NFL Top 3 Bets Placed by Percentage (highest first) (13-16-1 record) – Bills, Giants, and Bears
NFL Top 3 Totals Bets by Percentage (highest first) (14-16 record) – Cowboys/Vikings Over, Chiefs/Chargers Over, and Raiders/Broncos Under.
---
Out the Door
---
NCAAB – Gonzaga Was Overrated
College basketball rankings mean nothing in the early season. With the transfer portal, graduation, and players leaving for the NBA, it has never been tougher to figure out how good any team is.
For the most part, to make early season rankings you have to go by reputation and program strength over time, but until you see a team play a few times, getting a great read is difficult.
Gonzaga is the current case study and they don't have a rim protector and guards that look ready for the NBA Draft and this might well be a Top 20, not Top 5 squad for coach Mark Few.
NCAAF – Sucker Bet?
In the sports betting community, possibly the most talked about game this week is Army as a -10 or more point home favorite over Connecticut.
Everyone almost universally agreed on why are the Black Knights this big of a favorite. However, half the sharper bettors are taking Army and the other half is on the Huskies.
---
Who Is Right?
---
The game is Iowa vs. Minnesota for the Floyd of Rosedale trophy. Both these hated rivals are fighting to win the Big Ten West. The Hawkeyes have kept the trophy for seven straight years and they are 2.5-point road underdogs and they have 55% of the bets made.
The Golden Gophers have 93% of the money backing them. Also, the total is an incredibly low 32.5 and the cash and bets are approximately 75% Over. Where are you going with this Big Ten battle?
Let's get some winners! Have a super weekend and see you back here Monday!