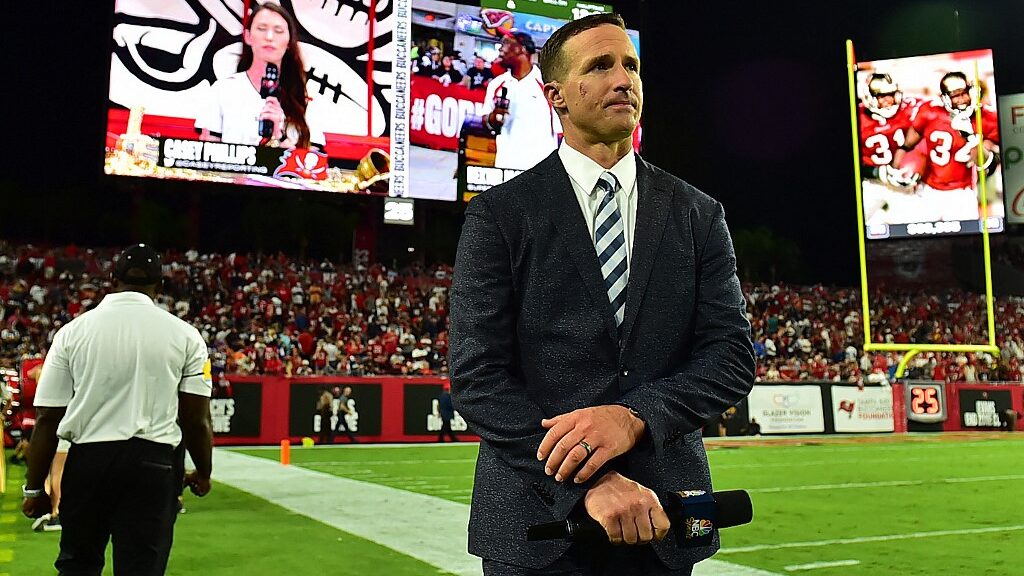 The US legal sports betting industry has grown exponentially since the Supreme Court overturned its ban on sports betting outside of Nevada in 2018. The industry consists of 28 legal sports betting states plus Washington DC and a slew of betting providers battling for a reasonable share of the market.
That battle has become more complicated and more expensive over the years. Sportsbooks have been forced to get creative in order to draw in new customers – name recognition alone won't cut it anymore for traditional sportsbooks hoping to make and keep a name for themselves in the increasingly competitive market.
Sportsbooks have thought outside the box as of late and now employ partnerships with leagues and teams, media relationships, and high-profile brand ambassadors in order to get their name out there. All are effective… and all are expensive.
Caesars CEO Tom Reeg vows that his sportsbook will go in on the spending spree. He said in August the company would spend $1 billion over the next year and a half on customer acquisition. Partnerships and brand ambassadors will be an enormous part of that goal.
About Those League and Team Tie-UPS
It wasn't that long ago that sports leagues and teams swore off the presence of gambling providers in relation to their brands. Fast forward to today and all four major North American sports have official sports betting partners, most have multiple partners. Even the NCAA is moving in that direction with Caesars sponsoring one of the most iconic games in that sport – the Fiesta Bowl. A few college programs have welcomed sportsbook sponsorships.
It has almost become a must for teams and leagues to partner with sports betting providers. "Customer engagement" has become the focus of teams and leagues around North America and wagering platforms are increasingly becoming part of the move to keep fans and bettors engrossed in the games.
As long as legal sports betting is welcome in the US market, so too will the need for leagues and teams to align with the companies providing that service. But it won't come without a financial cost.
What About the Rash of Media Partnerships?
Advertising and exposure for legal sports betting companies have brought about a whole new industry within US media circles. Sports betting providers the last year particularly have been partnering with or even purchasing media outlets to support their wagering platforms.
FOX was the first to launch their own sports betting product – FOX Bet, Sinclair Broadcast Group was bought by Bally's and rebranded to the betting providers' name, CBS/William Hill, Barstool Sports/Penn National, NBC/PointsBet, ESPN/Caesars, VSiN/BetMGM and Fubo TV/Fubo Sportsbook have all aligned with the goal of increasing media exposure for wagering brands, while at the same time allowing those media outlets another lucrative revenue stream.
Betting provider/media outlets partnerships have poured gas on the mainstreaming of sports wagering in the country… but it hasn't come cheap.
The Brand Ambassador Trend
The mainstreaming of legal sports betting in the US has resulted in providers looking for pop-culture icons to represent their brands in media campaigns. Movie stars, sports stars of today, and yesterday have all joined the brand ambassador trend that has become more prevalent as more states come into the US legal sports betting family.
"There are some great entertainers that can drive brand awareness and that's wonderful," Brian Musburger, CEO, and founder of Vegas Sports Information Network (VSiN) said. "Those deals make sense."
Some of the high-profile brand ambassadors currently collecting a paycheck from wagering providers include Jaimie Foxx with BetMGM – they also employ Wayne Gretzky, Barry Sanders, and Marshawn Lynch. Brett Favre is TwinSpires Sportsbook brand spokesperson and Jerome Bettis is working for BetRivers.
Bryson DeChambeau is one of many ambassadors for the two DFS giants in the US legal sports betting market, Darrelle Revis and Drew Brees work for PointsBet and Shaquille O'Neill has signed on to represent WynnBet. Betting providers are throwing money at recognizable stars hoping they will heighten their brand in a thriving US market.
It's Necessary
As of today, there are 28 states plus Washington DC that have their own legal sports betting platform. Dozens of sportsbooks are in a battle for market share in those jurisdictions. Separating themselves has become necessary in the competitive market. As Sharon Otterman, chief marketing officer for Caesars Sportsbook said, "At the end of the day, it's all about building our social following and brand awareness."
As long as companies like Caesars continue to commit $1 billion over the next year and a half on customer acquisition, new media outlets, sports organizations, and individual stars will continue to cash in on the legal sports betting gold rush currently taking place in the US market. Don't expect a slowdown in partnership deals as more states and new providers come online.