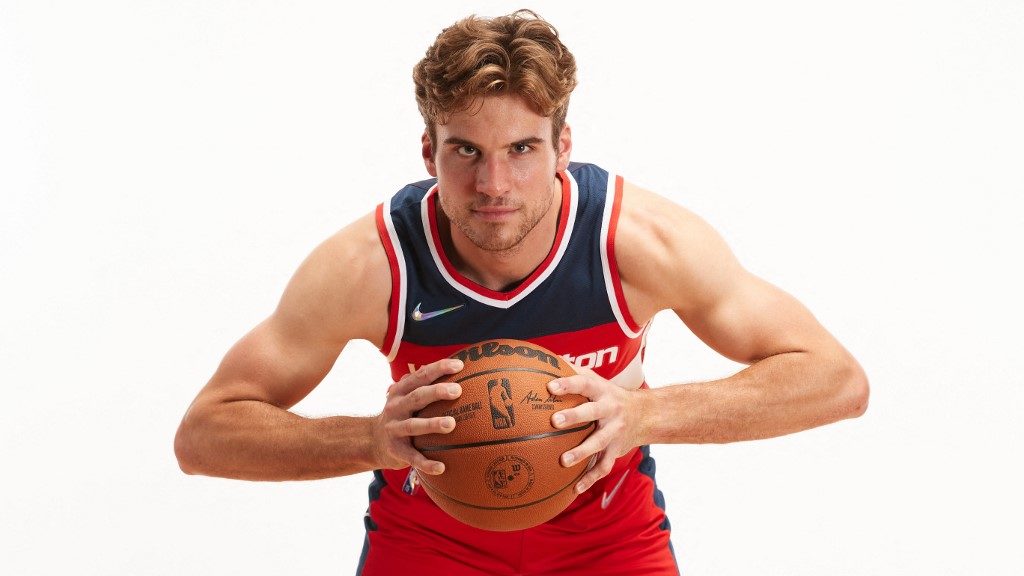 The July sports betting slump continues to affect all jurisdictions operating within the US legal industry. Washington DC is the latest out with their July figures and unsurprisingly, they aren't good. Despite welcoming in a third operator in June, BetMGM Sportsbook at Nationals Park, the July sports betting slide was stark and as bad as any we have seen this typically slow summer sports betting season.
BetMGM and Ceasars, the only national brands operating in the DC scene have dominated the overall handle despite being available just at the sporting venues they are tied to and a two-block radius around those buildings. GambetDC, the lottery-backed platform, which happens to be the only app available anywhere in the whole of the DC area continues to lag far behind, producing what has become typically horrible sports betting numbers.
Washington DC's Overall Numbers
Sportsbooks in Washington DC had a bad July. The total sports betting handle for the state came in at just $12,808,240, which represents a major month-to-month 34.4% drop from the $19.5 million bet in June. People just weren't spending at the state's sportsbooks last month.
Revenues for the state's three sportsbooks were reported to be down as well, to $1.8 million, which benefitted from an impressive 14.1% average hold. It's a 10% month-to-month drop. William Hill, the largest contributor had a 12.2% hold, BetMGM had an eye-opening 23.1% hold and Gambet had a 20.1% July hold. Tax revenue paid out by Washington DC sportsbooks amounted to $136,902, down 18.2% from June's $167,350.
How the National Sportsbooks Stacked up Against Gambet
It is hard to imagine where the Washington DC sports betting scene would be without BetMGM, which operates out of National Park and the geofenced two-block radius around the venue and Caesars (formerly William Hill), which operates out of Capitol One Arena, home of the NFL's Washington Capitols and NBA's Washington Wizards. Gambet has simply not produced and is not likely to with the national brands bringing more clout, more competitive odds and a more trusted platform into the market.
As far as the July handle goes, BetMGM and Caesars were responsible for about $10.7 million of the overall $12.8 million brought in, or about 83%. Gambet contributed $2.1 million or 17% despite being available everywhere within the DC border. Revenues from the two national brands in July came in at a combined $1.37 million. GambetDC's revenues were about $424,000. William Hill saw gross gaming revenue from sports betting decline 25.0% month-to-month to $1.2 million. Gambet saw their revenues plunge by 16.5% in July.
More Competition Coming?
Regulators in the DC scene are still finalizing their attempt at launching Class B licenses for hopeful sports bars and restaurants. Those venues could soon be receiving Gambet DC kiosks in their establishments which will certainly help the overall scene.
Elys Game Technologies and one of the two DFS giants operating in the US legal sports betting space have also signaled a desire to enter what has been an underwhelming Washington DC market. We have seen that competition has done the DC market some good, but at the same time, it has cut into the Lottery's bottom line.
National Brands Fall Prospects
It is difficult to predict just how the two national brands operating in Washington DC will do in September and beyond. BetMGM for instance, doesn't have a retail sportsbook up-and-running yet and with their jurisdiction limited to Nationals Park and a two-block radius, it remains to be seen just how effective they will be when the Washington National' season comes to an end.
William Hill, which is now Caesars, could see a boost with the commencement of both the Washington Wizards and Washington Capitols' seasons in the fall. William Hill also boasts an elite-level retail facility at the Arena which has proven to be a big draw, even though there are currently zero sporting events happening in the venue.
Even Playing Field Coming?
The Office of the DC Auditor is way past due and could act as a major boon for the national brands operating in the DC market. Hopes are that the result from the reports that was due in May, will eliminate the restrictions on the bigger, more recognized sportsbooks and allow them to operate in more than just two-block radius around their home venues.
It is clear that everyone benefits from a robust Washington DC legal sports betting scene, with exception of the Gambet brand. Simply put, the more money that flows into local sportsbooks, the more revenues that are generated. The more profits, the bigger the tax contribution sportsbooks make to needy tax programs in the Washington DC area.
Hopes are that the DC scene loosens up in the coming months, more competition is welcome and that the shackles are taken off the operators currently running in the DC market. Stay tuned.