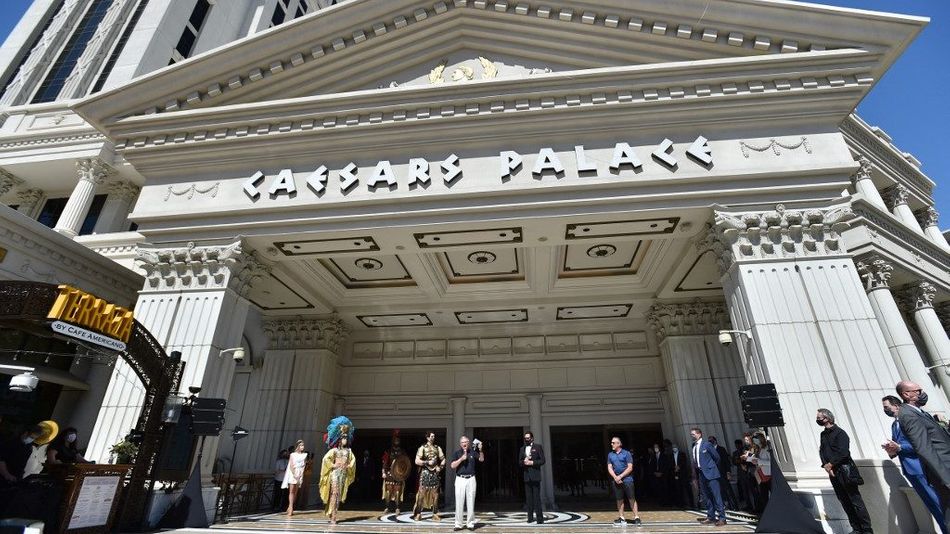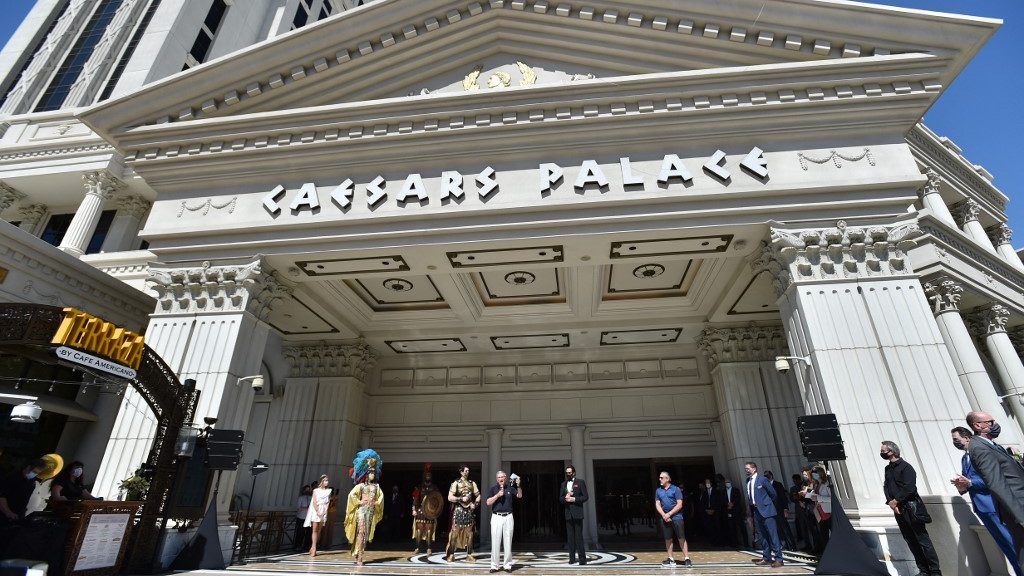 Caesars Entertainment Inc. has had a good year. Their successes came into stark view Wednesday with the release of their Q2 financials of the period ending June 30, 2021. The Las Vegas-based company went on an acquisition spree in the first half of 2021 and culminated with the launch of their Caesars Sportsbook brand that officially went live earlier this week.
The most prudent and aggressive move Caesars has made is the acquisition of William Hill's US entities in a $3.7 billion deal that closed during the second quarter of their fiscal year. It gave the company an immediate presence into the lucrative US mobile sports betting market, one that is responsible for up to 90% of the bets taken in by the most successful jurisdictions in the American scene.
CEO Tom Reeg commented: "Our second quarter operating results improved significantly versus the first quarter of 2021 driven by continued strength in our regional markets and a dramatic improvement in results in our Las Vegas segment. With the William Hill acquisition now closed, we have officially rebranded our sports betting operations to Caesars, and we launched our new comprehensive marketing campaign on August 2, 2021."
Revelations of the Q2 Report
Caesars Entertainment, a wing of Zacks Leisure and Recreation Services Industry revealed $2.5 billion in net revenues for the three-month period that ended at the end of June. That beats the Zacks Consensus Estimate by an impressive 9.33%.
The company's earnings per share (EPS) have surpassed consensus estimates in two of the last four quarters. The last quarterly report showed earnings of about $0.48 per share over the Q2 period which is $0.74 higher than consensus estimates of a $0.26 per share loss.
Since the start of 2021, Caesars stock has gained about 16.5%. Their gains on the S&P 500 came in at 16.8%.
As for the company's Las Vegas operations, they reported $855 million in net revenues and a net income of $71 million in the second quarter of this year. Caesars Digital, the sports betting and online gaming segment that ran William Hill's sportsbooks in Q2, generated net revenues of $117 million.
Year-Over-Year Q2 Spikes
Obviously Q2 of 2020 was a difficult time for Caesars and the whole of the legal sports betting industry with COVID-19 pausing sports leagues globally and shutting down casinos around the country. But a look at the Q2 numbers of 2020 against those of 2021 show just how proactive Caesars was during a time that they could have taken a huge step back.
Caesars generated $2.5 billion in revenues in Q2 2021, as opposed to $127 million over the same period last year. EBITDA (Earnings Before Interest, Taxes, Depreciation, and Amortization) came in at about $1 billion for Q2 as opposed to an EBITDA loss of $131 million last year at that time.
As far as the share price goes, there was a huge year-over-year spike in that metric as well. Caesars Entertainment (CZR) quarterly earnings were $0.48, compared to the $1.25 per share loss a year ago.
Diluted income per share was reported to be $0.34 in the period that ended June 30 – up significantly from the loss per share of $1.25 last year over the same period.
Looking Ahead
Ceasars does have some debt that was revealed with their Q2 report, but it is nothing drastic. It looks as though the company has done everything to keep them at the forefront of the US gambling industry, which is currently experiencing exponential growth.
Ceasars' $3.7 billion purchase and recent rebranding of the Heavyweight William Hill Sportsbook, their presence in eight top-tier states – Colorado, Indiana, Iowa, Michigan, New Jersey, Tennessee, Virginia, and West Virginia and their impending launches in Arizona, Louisiana and Maryland should keep the company top of mind for bettors across the country as we head into the most lucrative season for sportsbooks.
Their official sports betting partnerships with the NFL, NBA, NHL and MLB along with a few of those sports' iconic teams will ramp up exposure for Caesars Sportsbook as should the recent news that the Louisiana Superdome is about to be rebranded the "Caesars Superdome".
Looking ahead, it all adds up to success for Caesars, who have become arguably the largest player in the legal sports betting gold rush currently taking place on US soil.