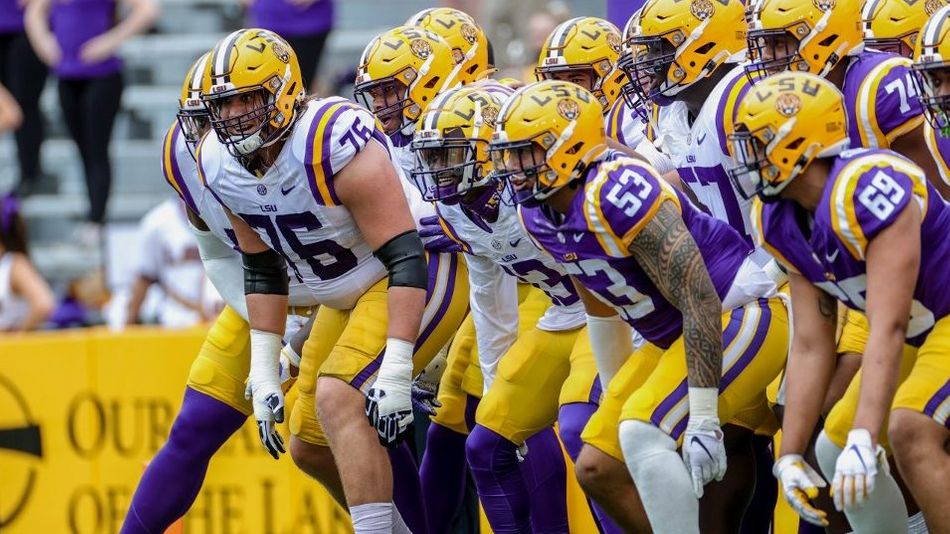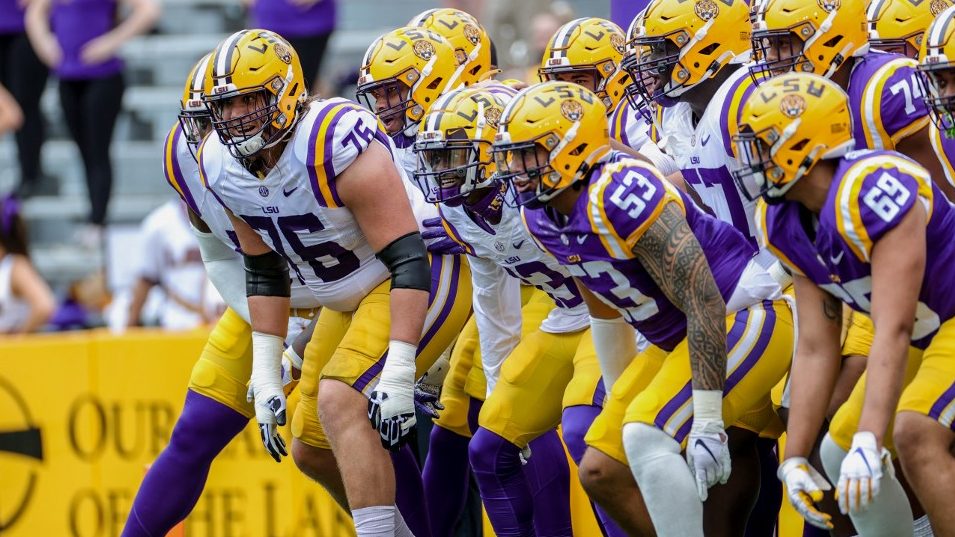 Legal sports betting hasn't even been launched in the state of Louisiana and already there is a dominant player in their soon-to-be-robust scene. Caesars Sportsbook has once again made headlines in the Bayou State with an announcement that it is about to become the "exclusive gaming and sportsbook partner" of Louisiana State University – a deal that was facilitated by LSU's third-party multi-media rights holder, Playfly Sports. All together, Ceasars sportsbook sponsorship will cover 21 men's and women's varsity sports programs.
Caesars Digital Co-President Chris Holdren, on the deal said: "LSU Athletics programs have always exemplified excellence, and at Caesars, we couldn't be happier to partner with such an iconic brand in college athletics. We have a proud legacy in Louisiana and bringing LSU fans and alumni closer to the sports they love while also offering scholarship opportunities will help us build upon that."
Where the Louisiana Sports Betting Scene Sits
Legal sports betting took another major step toward launch Thursday when the Louisiana Gaming Control Board released its final and permanent sports betting rules. It paves the way for 20 possible licenses to be handed out to lucky providers eager to take advantage of what is expected to be an elite sports betting market.
If all goes well, hopes are that citizens in Louisiana will be able to bet on their beloved New Orleans Saints and LSU Tigers by October 1. Caesars has been able to get a major jump in the market, adding the LSU sponsorship deal to the ground-breaking naming rights deal the company signed with the Louisiana Superdome to rebrand the iconic state's Stadium the "Caesars Superdome".
The Deal
The Caesars/LSU deal is said to be a multi-year agreement that is reported to be in the "multiple millions" of dollars range. While there are no plans for a physical sportsbook to be created at LSU Tigers Stadium or any of the other LSU team venues, Caesars will get some valuable branding opportunities along with the partnership.
Perhaps the biggest coup for Caesars Sportsbook is naming rights for the new Caesars Sportsbook Skyline Club at Tiger Stadium. But the most likely immediate benefit for Caesars is the signage that will become prevalent throughout LSU team venues including LSU Tigers Stadium where the football team is based, Pete Maravich Assembly Center for basketball and Alex Box Stadium where the baseball team calls home.
The Caesars name will also be present on LSU's mobile sports app and the deal will include broadcast and digital sponsorship rights.
Caesars, as part of the relationship will create an annual scholarship fund to support LSU students and work with Louisiana Association on Compulsive Gaming.
The Evolution of College Sports/Gambling Relationship
Remember when the sports world was adamantly against the relationship of sports betting providers and their leagues? Back in 2019 NCAA President Mark Emmert said: "Sports wagering is going to have a dramatic impact on everything we do in college sports. It's going to threaten the integrity of college sports in many ways unless we are willing to act boldly and strongly."
Well, the NCAA has acted boldly and in recent years. Programs such as UNLV and the University of Nevada-Reno have cemented a relationship with William Hill, the University of Colorado forged a relationship with PointsBet in 2020, Superbook partnered with the University of Denver, and Caesars took on a partnership role with one of the most iconic college Bowl games, the Fiesta Bowl in Arizona.
The LSU deal is just the latest in the evolution of the college sports/gambling relationship.
LSU Athletics Director Scott Woodward commented that: "LSU has always taken pride in providing fans with unique, innovative, and world-class experiences and our new partnership with Caesars Entertainment will do just that. We share a clear vision of how athletics and entertainment can come together to enhance the fan experience, and we are excited to join with Caesars to make that vision a reality."
Caesars Focus in NCAA
It is clear that Caesars has identified the NCAA as an area of concentration going forward. So far, they just one of four sportsbooks operating in the US legal sports betting scene to announce any major inroads with college athletics.
It remains to be seen which other college sports programs will be willing to welcome in a legal sports betting partner. But the financial ramifications, which has a role in dictating college program decision-making will definitely be a factor.
Expect Caesars to continue its pursuit of a college football footprint and for other major sportsbooks to step up before Caesars gains a monopoly-like presence in college sports.