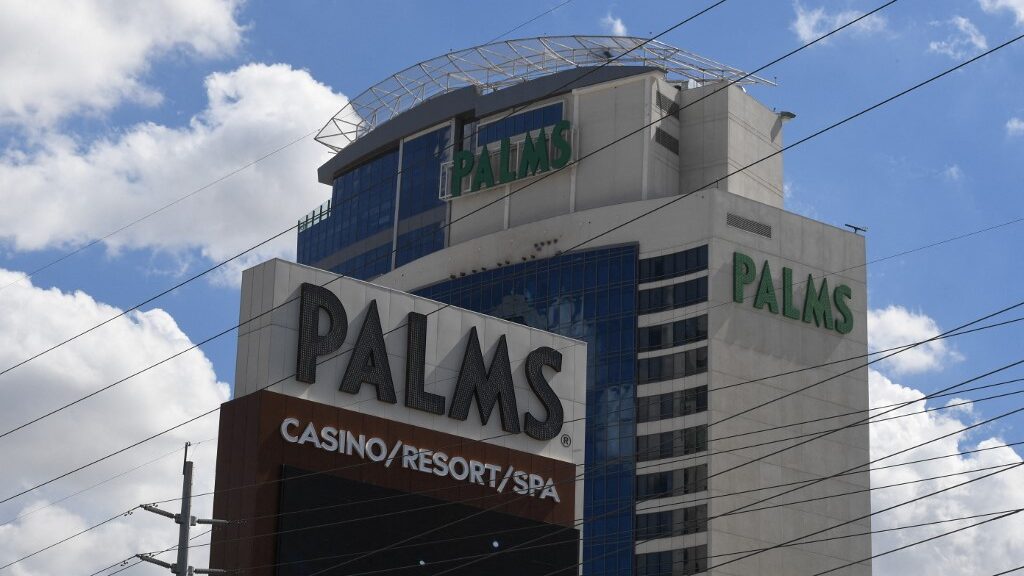 Every casino in Las Vegas, and around the country for that matter, was adversely affected by the global pandemic. But some weathered the storm while others were washed out to sea.
One of those that didn't reopen, after the forced shutdowns, was the Palms Hotel and Casino but a change in ownership will see the venerated brand return once again.
Bigger and Better
When customers return to the Palms after a two-year hiatus, they will undoubtedly marvel at the $600 plus million renovations.
Red Rocks Resorts bought The Palms in 2016 but the timing couldn't have been worse as the brand was fading from its previous glory and there was a pandemic looming that would ultimately cause the property to shutter its operation.
But there was hope on the horizon as the San Manuel Band of Mission Indians purchased the property from Red Rocks and became the first Native American tribe to own a casino in Las Vegas.
Although the Palms is not technically on the Strip, it is close enough to get plenty of overflow traffic and at one time was a destination unto itself.
Read More: Sin City Casinos Thriving
The grand reopening is scheduled for April 27th which is just in time for the NFL Draft which will be held at Allegiant Stadium, home of the Las Vegas Raiders.
There will be plenty of action in Sin City that week and the folks at the Palms are ready to welcome their customers back.
"We know it's more challenging to open when it's really, really busy," Palms General Manager Cynthia Kiser Murphey said.
"I think the most important thing for us was to get people back to work. We balanced knowing that the draft was going to be in town against the idea that we really needed to get open."
Business Returning to Normal
And while the Palms is ready to embrace anyone from anywhere who patronizes their establishment, the focus will be on local and regional visitors who will be rewarded with a loyalty program called the Club Serrano which is linked to another property owned by the San Manuel Band of Mission Indians, the Yaamava Resort and Casino in Southern California approximately three hours away from Vegas.
"We're working hard to make the gaming floor very attractive to locals," Kiser Murphey told USA Today.
"The movies are really important to locals, the restaurants, the bars. And then when we roll out the entertainment a few months down the road, we will definitely have locals."
But casinos all over Las Vegas are experiencing a renaissance and there will be a few with a new look, like the Mirage and its erupting volcano, that will forever cease to spew due to new ownership under the Hard Rock brand that will replace it with a giant guitar.
Doesn't seem nearly as compelling but change does not come easy.
Anthony Carano Caesars' COO spoke about encouraging signs during his fourth-quarter earnings call, "Despite an increase in COVID-19 cases in late December and into January, we remain encouraged by booking trends into 2022 and beyond," he said.
"While group attrition remains elevated, we began to see conventions return to Las Vegas in the back half of '21, and the segment represented approximately 10% of occupied room nights, a dramatic improvement versus the first half of '21. In Q4 '21, we booked a record $160 million of new business in the group segment company-wide."
Perhaps the Palms is getting back in at exactly the right time. Vegas, it seems, is back!
Bookmakers Review will continue to bring our readers the latest sports betting industry and gambling news and updates.