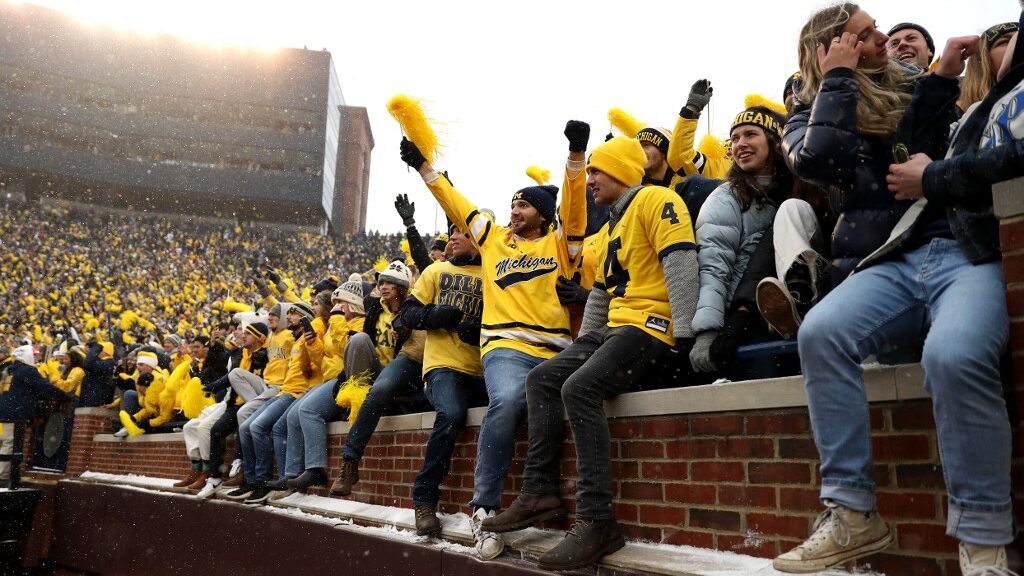 Online gambling has proven to be big business in Michigan and around the country but although the state's nascent industry is generating an influx of cash there are consequences that are causing concern.
Michigan's February Numbers
Although the sports betting numbers were down from January it is not all that surprising considering the dearth of weekly football games in February. And while the Super Bowl is the NFL's showcase and the biggest betting day of the year, it doesn't erase an entire slate of weekly games, playoffs or not.
Nevertheless, the numbers are still impressive and it proves yet again that Michigan is a hotspot and fertile ground for online and casino betting. According to data from the Michigan Gaming Control Board, the commercial and tribal online sports betting and casino gaming operators reported over $145 million in revenue in February. The bricks-and-mortar locations reported $94.7 million in revenue which does not include sports betting.
And if we analyze the February 2021 numbers versus the February 2022 figures, we can see that online sports betting adjusted gross receipts rose 63.4% while internet gaming adjusted gross receipts increased 47%.
Problem Gambling Increases
The rise in problem gambling coincides with the increase in online sports and casino gambling. Gambling advertising gets the word out and increases foot traffic but it also triggers those who have or will have, addictions to gambling. It's a natural byproduct of the booming betting business all over the nation and Michigan is no different.
"These platforms engage in a pay-to-play format, so by their nature, they're addicting and difficult to escape. This can lead to severe financial trouble, as well as strained personal and work relationships as people participate in these spaces more than ever before," said Alia Lucas, Michigan Department of Health and Human Services (MDHHS) gambling disorder program manager.
More than 4400 calls were placed to Michigan's problem gambling helpline in 2021 which was nearly three times the number from 2020. The metrics also showed a 42% increase in people being referred to gambling treatment programs from the previous year.
"We have seen an increase in gambling activities across all avenues: lotto ticket sales, horse racing, online sports betting, and casino revenues," Amy Embury, Prevention Manager for the Lakeshore Regional Entity, said.
But online sports and casino betting is not the only potential hazard for problem gamblers in Michigan as the state mass lottery has proven to be very popular. According to Lakeshore Regional Entity's Gambling Needs Assessment 2021 Update, in West Michigan, traditional lottery sales in 2020 per capita spending showed it generated $502 per resident in Muskegon County.
"So, we know not every resident is purchasing lottery tickets and this high of a capita raises red flags for those that are spending over their ability.
"While gambling can be just as addictive as drugs or alcohol, it has a higher rate of suicide than any other behavioral health disorder," said Embury.
Embury went on to add, "For most people, gambling is an occasional and entertaining outlet but for others, it can morph into a problematic addiction ripe with financial trouble, strained relationships, job issues, and health problems."