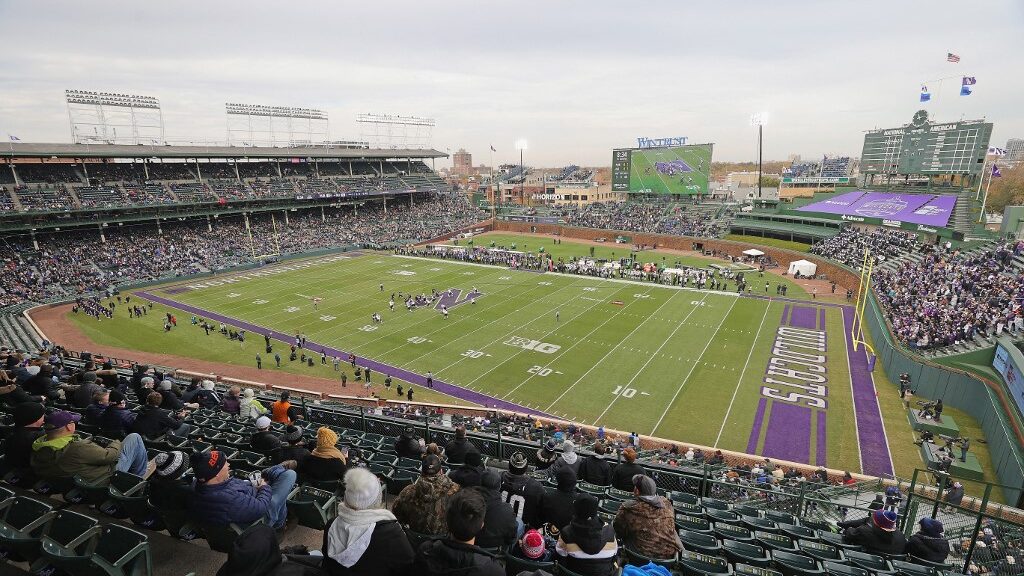 There are several proposals on the table for a casino in the heart of Chicago but two of them have suddenly been deemed non-starters.
Now that the deck has been reshuffled let's see which possible venues are left standing.
McCormick Place a No-Go
Casino magnate, Neil Bluhm, has some serious juice in Chicago as he knows the real estate game as well as anyone, and his contacts range from titans of industry to political powerhouses.
He also runs the most popular casino in Illinois, the Rivers Casino in Des Plaines. Needless to say, he was an early favorite to win the bid for Chicago's first casino.
Of the five plans submitted, two were proposed by Bluhm but one of them has just been ruled out as it would have put his proposed resort and casino on the oldest and least used convention hall at McCormick Place, Lakeside Center.
Bally's was behind the other proposal that would have used parts of McCormick Place to house their facility.
But because there was a prohibition on any and all communication between the bidders and the Metropolitan Pier and Exposition Authority (MPEA), the entity that runs McCormick Place, there was no way to ascertain how the MPEA felt about major parcels of their property being rented.
Well, we wonder no more after Larita Clark, CEO of the Metropolitan Pier and Exposition Authority, made her position crystal clear on the subject.
Rebutting some of the claims of the two proposals regarding McCormick Place, Clark said, Lakeside Center "does not sit empty."
She also added, "The reality is if we lost the Lakeside Center, we'd need to replace 600,000 square feet and all the critical infrastructure."
Eric Herman, a spokesperson for Bluhm's Rivers Casino anticipated the pushback and wrote in an email, "Only Rivers Chicago McCormick advances the public interest by offering additional taxpayer benefit on top of the gaming revenue any casino will bring to the city and state.
No other applicant does that. We look forward to partnering with the MPEA to custom-build a solution that meets all of its needs."
But it took about a month for City Hall to respond and they ultimately sided with the MPEA by saying, "MPEA and convention center business drives $1.9 billion of economic impact for the City based on 2019 events.
Losing even one convention due to a casino could have significant adverse impacts on City and State revenues and jobs."
And Then There Were Three
Now that the choices have been whittled down from five to three, we now know that the remaining projects are as follows:
Bluhm's partnership with Related Midwest for the vacant Near South Side parcel known as The 78.
Bally's proposal at the Chicago Tribune printing plant at Chicago Avenue and Halsted Street.
A Hard Rock plan to build west of Soldier Field on part of a proposed development called One Central.
But of the three, Bally's could have the inside track if we are reading the tea leaves correctly. You see, Bluhm already operates a successful casino in Des Planes, Illinois which is only a 30-minute drive north of Chicago.
The Hard Rock owns and operates a casino in Gary, Indiana, 40-minute drive southeast of Chicago. The primary concern is that neither operator would be fully focused on making Chicago's gambling palace their primary objective.
However, Bally's is the only one of the three bidders that is without this possible conflict of interest. "Bally's is the only bidder that does not already have a property in the Chicagoland market and, therefore, is more likely to operate with independence in maximizing revenues for the Chicago casino," the city said.
Bookmakers Review will monitor this story and provide our readers with any updates as they happen.