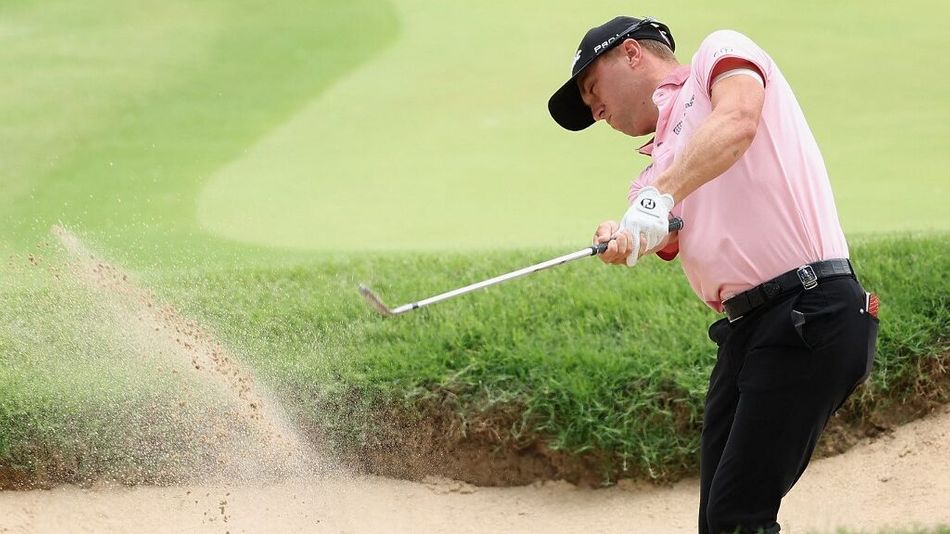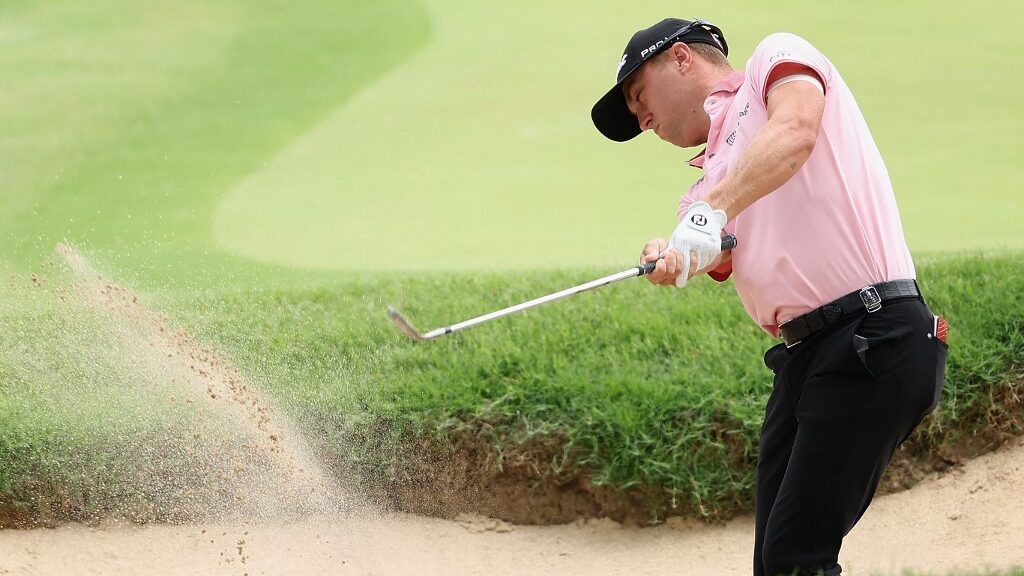 It was a memorable weekend in golf for fans and bettors alike. Dallas has dug a hole against Golden State. If someone presented a way for the Mavericks to win their series against the Warriors on "Shark Tank", even Mark Cuban would pass.
We have crucial playoff games in the NBA and NHL coming to start the week and talk about baseball bullpens wrecking wagers.
About Last Weekend…
We would never start this segment off talking about golf, but the PGA Championship was noteworthy. Justin Thomas had the third-best odds to win the PGA before the tournament. But when he was seven shots back Sunday, he wasn't given a thought. However, Thomas shot a three-under-par yesterday and the inexperienced leaders came back to him.
Leader Mito Pereira needed a par to earn an incredible victory on 18, but his nervous tee shot found water and took a double-bogey to miss the playoff. Thomas spectacularly won his second major making it quite a day.
Dallas started 1-12 from behind the arc thanks to five halfway down shot attempts but rebounded to take a 42-33 lead with just under four minutes left in the half. From that point, the Mavs were outscored 15-5 and trailed 48-47 at the half and that was the game.
Golden State slowly took control from there to win and cover the spread and grab a 3-0 series lead.
The New York Rangers got back in their series with Carolina with a 3-1 victory Sunday and will need a duplicate effort Tuesday, not wanting to go back to Raleigh down 3-1.
Edmonton took advantage of several Calgary defensive breakdowns in their 4-1 triumph. The Oilers passing below the dots in the faceoff circles has been outstanding and points to their offensive skill. The Flames' defensemen will have to be more aggressive in taking away passing lanes.
The San Diego Padres engineered an impressive road sweep at San Francisco over the weekend, with a pair of one-run victories and a 10-1 beatdown. San Diego is just a half-game behind the Dodgers for first place in the NL West and is now the best bet in baseball at +12.4 units.
Trendy Talk 
NBA 
 Miami and Boston have played nine times in the East Finals the last three years and the OVER is 8-0-1. What will happen today?
Dallas is 13-4 UNDER at home revenging a loss this season. (Tuesday)
NHL
Tampa Bay is 7-1 in the second round of the playoffs since last year. See what our experts think.
Colorado is 12-2 OVER off a road win scoring four or more goals the last two seasons.
N.Y. Rangers are 4-12 home games after three or more consecutive Unders since 2020. (Tuesday)
Edmonton is 2-15 in the 4th game of a playoff series. (Tuesday)
MLB 
Oakland is 0-11 vs. a starting pitcher who gives up 5.5 or fewer hits a start this season.
Washington is 11-41 as a home underdog of +100 or higher.
NY Mets are 10-1 after scoring two runs or less.
Houston is 22-7 UNDER when the total is 7 to 8.5.
Miami is 4-18 vs. an AL team with a team batting average of .265 or worse. (Tuesday)
Dylan Cease and the White Sox are 20-4 when playing against a team with a losing record. (Tuesday)
WNBA
Los Angeles is 8-0 UNDER after two consecutive division contests. Take a look at our free pick.
Must-Watch TV
NBA 
This Miami and Boston series has made no sense (see The Buzz below) and we go into Game 4 not quite sure what to think or expect, especially with injuries. Our experts think they know, see if you agree. For Tuesday, will Golden State sweep Dallas? Review our free selections.
NHL 
A real tough spot for Florida, having to play back-to-back games after falling to Tampa Bay Sunday and down 0-3 in the series. St. Louis was dominated in Game 3 at home by Colorado and had to shuffle netminders, not a great situation. On Tuesday, the New York Rangers and Calgary try to even everything up in their respective series.  
MLB 
A difficult challenge for San Francisco on Monday after getting swept at home by San Diego and facing a New York Mets crew that is 15-7 on the road. We also dive into Milwaukee at the Padres opening salvo and check who might have the edge. On Tuesday, we have Game 2 between NL East rivals Philadelphia and Atlanta, who are trying not to fall further behind the Mets.
Note: Review all our popular prop plays in all the sports.
The Buzz 
The Miami Heat hold a 2-1 series lead over Boston despite having won just two of the 12 quarters played. (3rd of Game 1 and 1st of Game 3). According to Elias Sports, they are the first team in NBA postseason history to win that few yet lead a series after three games.
A hard loss for the St. Louis Blues losing goalie Jordan Binnington in a front of the net pile-up with Colorado players. Goalie Ville Husso was the No. 1 netminder when the playoffs started for the Blues and he was shaky at best and didn't play any better when replacing Binnington in Game 3, permitting four goals. Husso will have to rekindle his confidence in a hurry or this series could end in 5.
People are roasting sports analyst Nick Wright of FOX on Twitter today for him picking the Mavericks in five. Anyone can be wrong about anything when it comes to making picks, but there is a reason why it is recommended not to listen to these "talking heads" and follow the experts and not those with a clear agenda.
If you are sick of being on the short end of MLB teams blowing saves and losing games from the 8th inning out, you are not alone. This writer/handicapper has had four in the last week and I see it happening to others every day. When using four relievers in a game, invariably one will not have a good day. This extended bullpen usage is maddening.
Out The Door 
Golden State under Steve Kerr now has posted 11 3-0 playoff series leads, tying him with Phil Jackson, and is now two behind Gregg Popovich.
The Michigan Gaming Control Board announced today that Michigan online poker players will be able to compete against players in Delaware, Nevada and New Jersey. That sounds good for those from the Wolverines state.
Top 3 MLB UNDER Teams – Astros (29-11), Tigers (27-11) and Blue Jays (26-11). (Note: Ties not listed)
Who's Correct? Just over 70 percent of bets placed at 1:00 ET had the Orioles/Yankees encounter Over tonight. And just below 70% of the money is on the UNDER.
Let's get some winners, see you back here Wednesday.