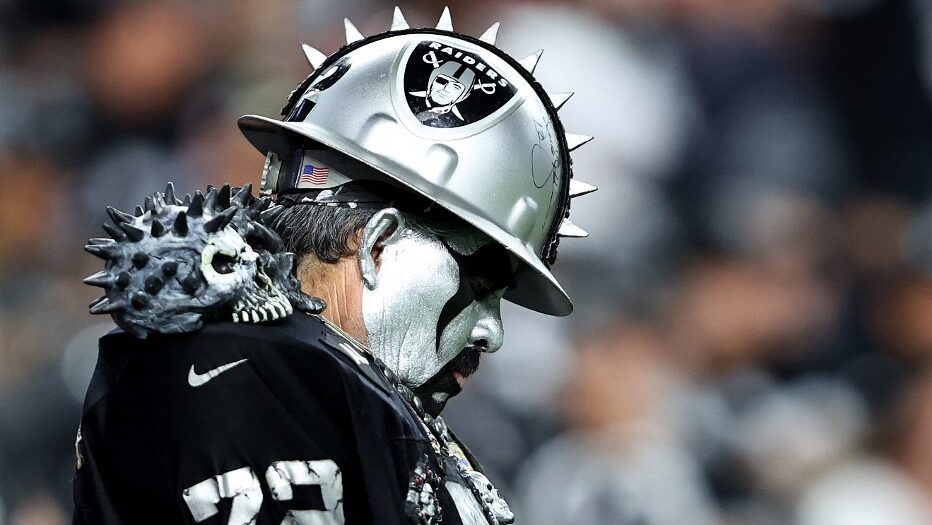 As if every weekend isn't, we have some different storylines that drove football bettors to drink or pure euphoria depending on what side they were on.
We also have news on Joel Embiid's memorable Sunday, Connecticut's (no more UConn) incredible football season and why Texas A&M football is about to become a meme (not in a positive way).
Plus, you can decide what football catch you liked best from the weekend in college or the pros and peruse all of the hot trends to start the week. Time to check The Pulse!
PLAY NOW: $25,000 Free-To-Play NFL Contest BMR's 2022 Pick'Em Pool With Weekly Prizes
---
About Last Weekend…
---
NFL
Let's begin with the NFC North division which was the first division ever in the NFL to have three teams on the same day to trail by 14 or more points at halftime and end up winning. (The Bears of the same division lost to Detroit in one of those scenarios).
Buffalo, Dallas and Chicago backers were absolutely stunned by the outcomes. The Bills lost at home, with Josh Allen for a second straight week forcing the ball and he kept Minnesota in the game. The Cowboys and Bears had 14-point leads entering the fourth quarter and both found numerous ways to beat themselves. If you had the Vikings, Packers or Lions, thank your lucky stars.
"The Raiders Stink"
The Las Vegas Raiders had the perfect spot to help turn their season around facing Indianapolis.
Give Jeff Saturday his due for a day, he said in a previous tweet when he was still on ESPN, "The Raiders stink" and he showed the world he is right. Josh McDaniels is proving again he cannot be a head coach and his players don't even play hard after an embarrassing series of losses this season.
Let's give opposing coaches another week or two having film on the Colts before passing judgment. As it turns out, beating the Raiders is hardly an accomplishment.
Barring an unforeseen miracle turnaround, the Los Angeles Rams will miss the playoffs after winning the Super Bowl. The last team to do that was Denver in 2016, the year after Peyton Manning retired.
NCAAF
The Pac-12 suffered self-inflicted wounds to reach the Final 4 as Oregon and UCLA both lost at home Saturday as double-digit favorites. That leaves USC as the lone team with a chance and they will have to defeat the Bruins, Notre Dame and likely Oregon or Utah to have a chance. Those are three tough assignments.
You know Michigan is good but other than the Maryland game, in which they let up to win 34-27, the Wolverines have not been tested. We are not sure Illinois will be a test either this week as they just lost twice at home which would have wrapped up the Big Ten West Division for them. That could make their trip to Ohio State a true challenge, having to rise to the occasion in enemy territory.
Tip of the hat to Nick Saban and Brian Kelly for getting their teams to win on the SEC road this past weekend in difficult circumstances.
Finally, congrats to TCU for staying undefeated by manhandling Texas on the road. Like Charlie Brown and Lucy, football bettors found the Longhorns too irresistible to pass up as home favorites versus the Horned Frogs. But just like Charlie Brown is certain that Lucy would not again yank the football when he was about to kick it, the bettors were off the mark again thinking Texas could win a meaningful contest.
NBA
What a performance by Joel Embiid Sunday! The 76ers big man had 59-points, 11 boards and 8 assists in his team's 105-98 victory over Utah. Despite Embiid being unstoppable, Philly entered the fourth quarter tied with the Jazz and won the final stanza to cover the -3.5-points.
---
TRENDY TALK
---
NFL
Washington is 5-15 ATS in road games revenging a loss by 14 points or more.
Washington is 12-3 UNDER in road games when playing on Monday night.
Tennessee is 7-0 ATS  in road games after five or more consecutive ATS wins. (Thursday)
Dallas is 8-0 ATS after allowing 6 or more yards a play in their previous game.
NBA
L.A. Clippers are 5-21 ATS when playing only their second game in five days.
Atlanta is 5-21 ATS  in road games playing against a team with a winning record.
Oklahoma City is 14-3 ATS after two consecutive non-conference games.
L.A. Clippers are 11-2 UNDER in all games this season.
NHL
Calgary is 3-15 playing against a marginal winning team (Win Pct. 51% to 60%) in the first half of the last three seasons.
Ottawa is 0-11 in home games against a starting goalie saving 91.5% or more of his shots.
Carolina is 9-1 OVER in road games against teams averaging 3+ or fewer shots on goal than the opponent.
NCAAB
Oral Roberts is 9-0 ATS in road games after a game with 5 or less offensive rebounds.
Penn St is 11-1 ATS after one or more Overs.
Charleston is 14-1 UNDER after two straight games where they were called for 22 or more fouls.
Yale is 10-1 UNDER in road games after a contest where they covered the spread.
NCAAF
Ohio U. is 6-0 ATS against conference opponents this season. (Tuesday)
Miami-OH is 10-1 ATS after allowing 325 or more passing yards in their last game. (Wednesday)
SMU is 0-6 ATS in road games after a win by 17 or more points. (Thursday)
Stanford is 0-9 ATS in November games in the last three seasons.
Northwestern is 1-11 ATS  off one or more Unders.
---
BMR Betting Pulse
---
NFL
Time to wrap the week up on Monday with an NFC East encounter. For Week 11, we will start in the frozen tundra with the Titans at the Packers Thursday and offer our Early Value picks.
NBA
Another NBA week commences and we are breaking down the best ATS, Totals, and ML's to choose and return Tuesday to review every aspect of the Clippers vs Mavericks matchup.
NCAAB
Time to explore our top plays for Monday and Tuesday. We have the Champions Classic on ESPN covered for you.
NHL
A solid Monday matchup with St. Louis at Colorado and the next day we dig into what to look for in our player props on ice.
NCAAF
One more Tuesday/Wednesday of MACtion coming your way along with our Early Value picks.
---
The Buzz
---
Football – You Decide Which Insane Catch You Prefer
Wow is all we can say!
NCAAF – Tragedy in Virginia
Sunday night a former University of Virginia football player allegedly killed three players that were currently on the team. Two other students were injured and sent to the hospital. A sad day in Charlottesville.
---
Football Focus
---
NFL – Do You Like the Eagles Tonight?
NCAAF – Connecticut Going Bowling
Jim Mora Jr. might not have had a lot of success as head coach in college or the NFL. Yet, he deserves kudos for taking a Connecticut football program that was left for dead by university leaders when they exited the AAC. Mora's squad Saturday upset then ranked Liberty 36-33 as 13-point home underdogs. That lifted the Huskies to 6-5 making them bowl-eligible. Great work by Mora.
NCAAF – Texas A&M a Laughing Stock
With Texas A&M losing to Auburn, who recently fired their coach, the Jimbo Fisher-coached Aggies are 3-7. They are the first team to have a losing record after having the No. 1 recruiting the prior spring and get this. Notre Dame has more than twice as many blocked punts (7) as the Aggies have wins.
---
Out The Door
---
NFL – This Should Be Interesting
With the Cowboys' shocking loss at Green Bay and Minnesota's stunning victory, this sets up a fascinating matchup in Minneapolis.  Despite all the praise for the Vikings on Sunday, as this article was posted, Minny was a one-point home underdog to the Cowboys.
---
Who is Right?
---
We will change things up a bit and head over to the ice rink. In the NHL, St. Louis pays a visit to Colorado. The Avalanche to the surprise of nobody is 3rd in the league in scoring (3.69 GAG) while the Blues' offense is out of tune listed last (2.38 GAG) in the NHL.
The total opened at 6.5 and has since slid to 6 and 90% of the money is backing the Under. However, the bets collected are approaching 60% on the Over. What would you do?
Let's get some winners! See you back here Wednesday!