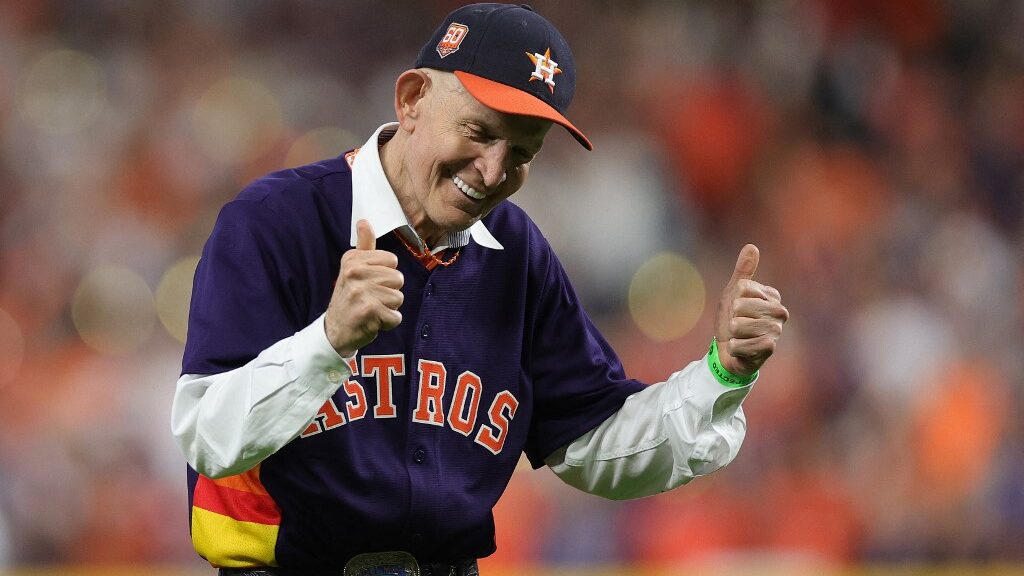 We have a lot of football to recap in the NFL and college football and did just that for you to look over. Though today's Power Ball will be close to 2 billion dollars, somebody over the weekend picked up a pretty good payday of $75 million.
Review that information and read about a college football total that surpassed the closing line by 75 points and a couple of clever video end zone celebrations.
---
About Last Weekend…
---
NFL
Week 9 ended up being a week of reflection. The Buffalo Bills might be the best team in the NFL, but only when they are motivated. When they are a little too self-assured, they will lose as they did to the New York Jets as 10.5-point road favorites. Gang Green has a solid football team and is on the rise.
Tampa Bay, Green Bay and Los Angeles all look like worn-out football squads whose time has come and gone. Because the Buccaneers are in a terrible division, they can and likely will be in the playoffs. The Packers are a bad team and Aaron Rodgers is sinking to his teammates' level. Green Bay should have put Detroit away early, but three red zone interceptions by Rodgers and receivers making terrible choices on option routes were just pathetic. The Rams' offense outside of Cooper Kupp looks like the Colts.
Seattle is the 4th-best scoring team in the NFL. Let that roll around in your cranium for 30 seconds. After giving up a first-drive touchdown to Arizona, Seattle dominated the Cardinals the rest of the game 31-14. Geno Smith is the best quarterback in the NFC West today and better than Aaron Rodgers in 2022. Plus, the Seahawks defense has allowed just 16.5 PPG in their last four contests.
NCAAF
Say what you want about Brian Kelly, but the guy can coach football, having won everywhere he's been. He took a rag-tag LSU squad with individual talent at positions but not a football team. The improvement from Game 1 to this past weekend is incredible and having the Tigers compete, let alone upset Alabama was remarkable. That two-point try for the win had Bill Raftery yelling "Onions".
As we reported Friday, Tennessee was a big public underdog, and from late Thursday to kickoff Saturday, the smart money started coming in on Georgia. That proved correct as the Bulldogs dismantled the Vols' vaunted offense. Kirby Smart's 2022 edition might be better than the one that won the national championship. The Dawgs offense is so much more potent than last year's group. And while Georgia had a historic stop unit a year ago, this group is 2nd nationally in scoring defense and 5th in total defense.
Clemson losing in South Bend was a surprise, but how it happened was stunning. Tigers quarterback DJ Uiagalelei is not playing as badly as last season, however, his last two starts show he's headed that direction. The bigger story was Clemson was dominated at the line of scrimmage on both sides of the ball, rushing for 90 yards and permitting the Irish 263. Watch for where both teams go from here.
MLB
Congrats to Dusty Baker and the Houston Astros for winning the World Series. If you want to hang on to what Houston did in the cheating scandal, that is your prerogative. The fact remains they lost two World Series to teams that just got hot and won another Fall Classic since. They deserve all the accolades.
(Editor's Note: We will hang on to that… at least until we can prove it was a clean victory)
---
TRENDY TALK
---
NFL
New Orleans is 8-1 UNDER after a win by 14 or more points.
Carolina is 1-9 ATS when playing against a team with a losing record. (Thursday)
Dallas is 8-0 ATS playing against a team with a losing record the last two seasons.
Cleveland is 2-12 ATS in road games off a win by 10 points or more over a division rival.
NBA
Oklahoma City is 14-2 ATS in road non-conference games.
Atlanta is 2-12 ATS after a win by 6 points or less.
Cleveland is 21-5 ATS after a win by 10 points or more the last two seasons.
Denver is 16-3 OVER after a game out-rebounding an opponent by 15 or more.
NHL
Boston is 12-1 in home games after scoring one goal or less in their previous game the last three seasons.
Calgary is 3-14 playing against a marginal winning team (Win Pct. 51% to 60%) in the first half of the season since 2020.
NCAAB
William & Mary is 0-12 ATS in non-conference games.
Stony Brook is 0-9 ATS in a road game where the total is 140 to 149.5.
Virginia Tech is 9-0 ATS as a favorite of 10 or more points.
Akron is 8-0 ATS AT home where the total is 140 to 149.5.
Arkansas is 8-0 OVER in a home game where the total is 140 to 144.5.
NCAAF
Ball St. is 6-0 ATS in road games off an upset win as an underdog. (Tuesday)
Central Michigan is 8-1 ATS in November games the last three seasons. (Wednesday)
Memphis is 8-1 OVER in all games this season. (Thursday)
East Carolina is 9-2 UNDER as an underdog. (Friday)
---
BMR Betting Pulse
---
NFL
Monday Night Football has the Ravens at New Orleans and that matchup is covered in every way imaginable. For Week 10 we'll begin with Thursday's AFC South showdown of the Falcons vs. Panthers and dish out our Early Value Picks.
NBA
There is a complete slate of Monday action in The Association and we have diced it up as best we can to provide our daily free picks.
NHL
What side should be on for the Edmonton at Washington battle tonight? Find out and return Tuesday for our sharpest ML, Puck line and totals free picks.
NCAAB
Today is the tip-off of the NCAAB season and there are many games. Watch for our top plays in various categories on Monday and Tuesday.
NCAAF
We release our top Early Value plays along with some MACtion plays for Tuesday and Wednesday. Tuesday we begin digging into game breakdowns like TCU vs. Texas.
---
The Buzz
---
NFL – History Repeats Itself
For those that remember the NFL when the sport was about running the ball and the scores were much lower when the key numbers on totals were 37, 41 and 44, Sunday saw a return to yesteryear with four scores landing on 37.
MLB – Mattress Mack
He's known as Mattress Mack and he's always been a smart businessman in Houston, you can figure out what he sells at the retail level. He's also a much richer man having won 75 million on a variety of bets he placed on his beloved Astros before and during the season to win it all.
If you need a mattress and live in the Houston area, this should be the week to go pick yourself up one on sale.
NCAAF – Where Was The DE-FENCE?
In the American Conference, SMU led Houston 56-35 AT HALFTIME. The Mustangs would go on to win 77-63 as QB Tanner Mordecai had nine TD tosses. SMU was a 3.5-point favorite and had 651 yards of offense. The Cougars ended up with 710 yards in defeat and in case you are wondering, the closing total was 65 points.
---
Football Focus
---
NFL – You Better Have One of This Today
For years the NFL old guard has talked about having a quarterback that can stand in the pocket and throw the ball because you cannot just run around. While that is still a meaningful trait a professional QB has to have, the game is evolving and successful teams have quarterbacks that can also run to move the chains and bail out their teams on third down.
It is quite obvious, today's signal-caller has to be mobile in movement while still an accurate thrower.
NFL – Ravens vs. Saints
Tonight's Monday Night Football game was released by many sportsbooks with Baltimore at -3.5. After New Orleans shutout Las Vegas 24-0, that line quickly dropped to -2.5 and on Sunday that was down to -1. As of midday Monday, Baltimore was back to -1.5 and trending upward.
---
Out The Door
---
NFL – Revival
Things had gotten a little dull for end-zone celebrations, but Sunday was very good and creative. See what we mean.
NBA – Milwaukee With Domineering Start
The Milwaukee Bucks have started a blistering 9-0 and are 8-1 ATS. They are not just getting by either, winning by 11.9 PPG. The Bucks' defense is better in all facets. Also, keep in mind that their second-best player Khris Middleton has not played a second and is still recovering from his playoff injury.
---
Who is Right?
---
On Monday we have a good matchup on a full NBA card with Toronto at Chicago. These combatants played yesterday in Canada with the Raptors a 114-103 winner as four-point home favorites. Tonight, the Bulls are a two-point home fave in a quick turnaround affair they have drawn 65% of the wagers.
When it comes to the money, Toronto is at a whopping 85%. What side will you be on?
Let's get some winners! See you back here Wednesday!