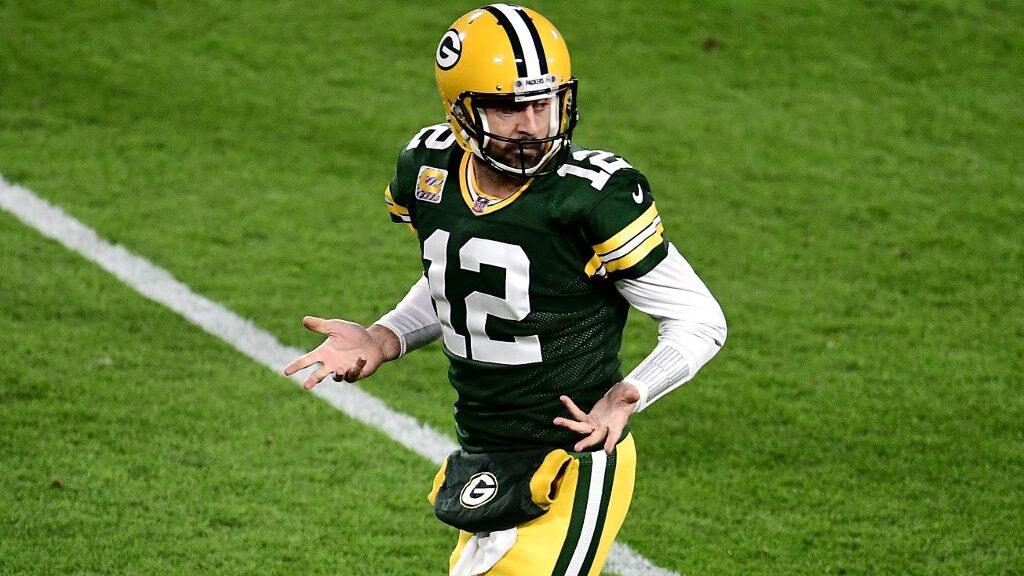 Lately, in our conspiracy-filled world, the one thing you rarely hear about in the sports world is a curse, until now. We explain what that means along with Aaron Rodgers being displeased with his youngest receivers and college football news.
We close out today talking about the fascinating aspect of the Mets/Braves series and our first NFL Division preview. Let's check The Pulse!
---
About Last Night…
---
MLB
With last night's 3-1 setback to Tampa Bay as -155 home favorites, the New York Yankees are 8-17 since the All-Star break, losing six of their past seven. The Yanks' offense has disappeared like Sour Altoids, averaging a mere 1.3 RPG in their last seven outings.
It should also be noted Tampa Bay has won 15 of 23 at Yankee Stadium. Plus - The Curse of Joey Gallo – continues for the Pinstripes who are 2-11 since trading him.
There was an electric atmosphere at Guaranteed Rate Park on the South Side of Chicago last night in a fantastic pitching matchup between Jason Verlander and Dylan Cease. Neither hurler had their best stuff and left with the score tied 3-3, but once again the vaunted Astros bullpen was victimized and they fell 4-3 as -132 road faves.
NFL
Aaron Rodgers seems to be frustrated and, as is his want to do with young wide receivers said, "The young guys, especially young receivers, we've got to be way more consistent," Rodgers said. "A lot of drops, a lot of bad route decisions, running the wrong route. We've got to get better in that area."
He's not wrong but something tells us given his history, the comment is to make the receivers better and to let the front office know he's not pleased.
---
Trendy Talk
---
MLB
Boston is 8-0 vs. NL teams scoring four or less runs a game since last season.
The L.A. Dodgers are 33-8 in August games since last year.
The Chicago White Sox are 11-2 OVER in home games vs. a starting pitcher who strikes out five or more batters per start.
Detroit is 18-5 Under as a road underdog of +175 to +250.
Michael Kopech of the White Sox is 0-7 after giving up no earned runs last outing. (Team's record)
NFL Preseason
Chicago is 6-17 ATS off a home win. (Thursday)
Carolina is 10-2 ATS off an upset win as a road underdog. (Friday)
Green Bay is 38-17 Over as a favorite. (Friday)
WNBA
Chicago is 2-11 ATS in home games after failing to cover two of their last three against the spread.
Phoenix is 2-10 ATS versus teams forcing 14 or fewer turnovers a game this season.
Dallas is 9-1 ATS as a road underdog of 6.5 to 12 points. (Thursday)
Seattle is 6-0 Under after three straight games making 45% or more of their shots. (Thursday)
---
BMR's Betting Pulse
---
MLB
For Wednesday, we break down Game 3 between the Dodgers and Brewers and come right back on Thursday with the series finale between the Rays and Yankees. Always remember to check out our daily top money line, run line and total picks.
NFL Preseason
Week 2 is almost upon us and see how to bet on this week's preseason action.
Golf
It is the semifinals of the playoffs with the 2022 BMW Championship and just 30 of the field of 68 will move on to play for the TOUR Championship next week. See who you should be betting on this week.
---
The Buzz
---
MLB – Home Sweet Home
When the Mets took four of five at Citi Field against Atlanta, the common belief is it proved New York was just better. After the Braves have mashed the Mets twice by scores of 13-1 and 5-0 at Truist Park, maybe the home field is a bigger deal than thought.
With two games left in the series including Thursday's awesome pitching matchup of Jacob deGrom vs. Max Fried, this bears watching with Atlanta back within four games of the Metropolitans in the NL East.
NFL – The Giants Daniel Jones Job in Jeopardy?
New York Giants coach Brian Daboll said Tuesday that backup QB Tyrod Taylor would get some reps with the first team against Cincinnati this Sunday. Maybe this is a non-story, but it opens up speculation about what the new coaching staff thinks of Daniel Jones, who is in the final year of his contract.
College Football – AP Top 25 Released
On Monday, the other major college football poll was released. As expected, Alabama, Ohio State, Georgia and Clemson were the top 4 and the first three got all the first-place votes. (Note: Texas, who received a first-place vote in the Coaches Poll, didn't even make the Top 25 in the AP (27th).
The most curious aspect of both polls is Notre Dame at No. 5 when almost every top sportsbook has the Irish with a win total of 8.5, which is not top 5 worthy. Something to watch for.
---
Football Focus
---
As we get closer to the start of football, we will have a report on every college football conference and each NFL division before their season starts. On Friday we have: the AFC North
Odds to Win the AFC East and Season Win Total 2022
Buffalo Bills (-235): Over 11.5 (-150) / Under (+120)
Miami Dolphins (+425): Over 8.5 (-170) / Under (+140)
New England Patriots (+500): Over 8.5 (-125) / Under (-105)
New York Jets (+2000): Over 5.5 (-160) / Under(+130)
*All odds via BetOnline (visit our BetOnline Review)
Football Pulse
The Buffalo Bills look Super Bowl ready. The offensive line is stronger and more versatile thanks to off-season moves. That should make the running game more potent, which leads to fewer designed runs for quarterback Josh Allen. The defense appears to have more impactful playmakers up front and the secondary needs were addressed in various ways. Hard not to like the Bills.
There are no excuses left for Tua Tagovailoa, he has to perform this year and lead Miami to the playoffs. The Dolphins brought in a vastly improved receiving core led by Tyreek Hill and the offensive line was retooled to improve the run game and block better in obvious pass situations. The Fins' defense excels up front and primarily in the secondary while having linebacker issues. The time is now for Tua.
We learned years ago to never doubt Bill Belichick. Nevertheless, the New England pass defense has areas that are exploitable by good quarterbacks. That means more defensive pressure is necessary. QB Mac Jones has a better group of veteran receivers to work with in 2022, he just needs to put the ball on them. This seems like a club that could win 8 to 11 games, we'll side closer to the lower figure.
The New York Jets appear two to three drafts away from becoming a playoff contender. QB Zack Wilson needs a running game that is better than 27th to be a more effective passer. The Flyboys' defense should be somewhat improved, but that's not hard after being 32nd in yards allowed and points. Another long season for the Jets in the AFC East.
AFC East Champion Pick: Buffalo Bills (-235) at BetOnline
AFC Fun Pick: Miami Dolphins to Finish 2nd (+160) at BetOnline
---
Out The Door
---
NFL Preseason – Week 2 Biggest Line Moves
Houston +2.5 to -3 at L.A Rams (Friday)
Buffalo +2.5 to -2 vs. Denver (Saturday)
San Francisco +1.5 to +4 at Minnesota (Saturday)
Baltimore -2.5 to -6.5 at Arizona (Sunday)
College Football – Injury Bug
Texas coach Steve Sarkisian said Monday that fifth-year offensive lineman Junior Angilau and wide receiver Isaiah Neyor suffered ACL injuries over the weekend. Both players were expected to be a big part of the Longhorns' season on a squad that lacks exceptional depth.
---
Who Is Right?
---
Boston at Pittsburgh is not exactly an interleague "must see" affair, yet the betting odds have information you should know about.
In spite of bets placed on the Over at a mid-80s percent figure and mid-90s percentage of cash on the Over, the total slipped from 8.5 to 8. Curious right?
Let's get some winners! See you back here Friday.