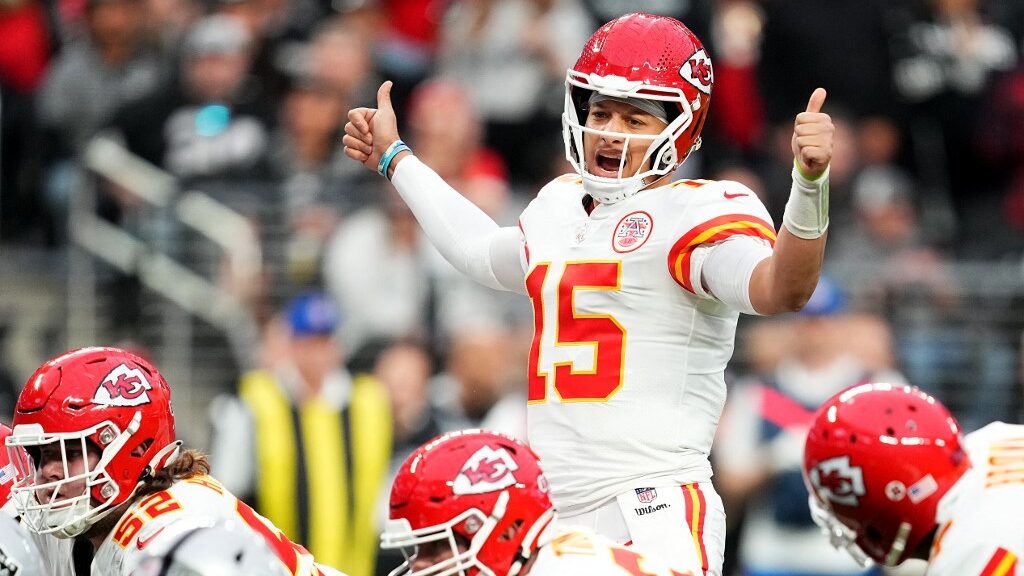 It is time for the Divisional Round of the NFL Playoffs and we have emptied our bucket to provide you with all sorts of betting information for this weekend's games. We also have some things that happened last night in sports betting you might not know about as we try to help you out.
Mike Brey is calling a career at Notre Dame and Northwestern men's hoops cannot get on the floor as we explain. To wrap things up, we have our Top Trends, Free Picks, Top System Play, and betting dilemma for you to choose sides from.
---
About Last Night…
---
NBA
Boston was seeking revenge against Golden State having lost to them in The Finals last season and earlier this year. The Celtics were 7-point home favorites, yet, they trailed by seven after three quarters as the Warriors were giving their most complete defensive effort of the season.
Boston finally stood up, Golden State crumbled and they went to overtime. The Celtics built an eight-point OT lead when the stripe shirts made a phantom foul call with 38 seconds remaining, giving the Warriors three free throws. Boston hung on to win by 3, but if you had the C's minus the points, you lost that game twice, which was even more painful.
NCAAB
UCLA had a real battle on its hands at Arizona State and was trailing by six points a quarter of the way through the second half. At that point, the Bruins went into another gear, the Sun Devils lost their poise and they outscored ASU by 18 points in Tempe to win 74-62 as 4.5-point road favorites.
That sets up UCLA and Arizona early Saturday afternoon as the Wildcats whipped USC by 15. This is a must-see matchup.
Gonzaga had won 29 of its last 30 over Loyola Marymount and was a 16-point home favorite over the Lions. Having won 75 straight home games, even if the Bulldogs did not take Marymount all that seriously, they were in good shape.
But the Lions kept the pressure on Gonzaga, their confidence grew and the Zags played tight and they won 76-75, ending the eighth-longest home-court winning streak in college basketball history in a shocker.
NHL
The Boston Bruins kept sailing along and won at the New York Rangers 3-1 after handing the Islanders on the road the night before. Boston has a 12-point lead to their next closest competitor in the NHL and they are a remarkable 14-0 versus the Metropolitan Division.
---
Trendy Talk
---
NFL Playoffs
Kansas City is 0-6 ATS after a win by 10 or more points this season.
N.Y. Giants are 12-3 ATS as a wild card team in the playoffs.
Cincinnati is 8-1 Under as a road underdog of 7 points or less.
San Francisco is 9-1 ATS after a game with a turnover margin of +2 or better.
NBA
San Antonio is 0-10 ATS against Pacific Division opponents this season.
Utah is 17-3 ATS in home games after covering the spread in three or more consecutive games.
Dallas is 5-16 ATS versus teams attempting 24 or fewer free throws a game.
Golden State is 16-4 Over in road games this season.
NCAAB
Kent St. is 10-1 ATS after a game where they covered the spread.
St. Peters is 0-7 ATS when the total is 129.5 or less this season.
Boise St. is 8-0 ATS after a game where they made 50% or more of their 3-point shots.
Toledo is 12-2 Over as a favorite this season.
NHL
Pittsburgh has won 22 of 26 at home over Ottawa.
Colorado is 11-3 Over off a road win by three goals or more.
Los Angeles is 6-0 after allowing four goals or more in two straight games. (Saturday)
Montreal is 2-17 at home after playing a game where eight or more total goals were scored. (Saturday)
---
BMR Betting Pulse
---
NFL
We've completed breakdowns on all four Divisional round contests and have our top teaser picks and who is on upset alert. And we've added our late-week value selections.
NBA
For Friday, we have complete previews and picks on ESPN matchups between the Heat vs. Mavericks and Grizzlies and Lakers along with others in the schedule. On Saturday we have our top player props to peruse over.
NCAAB
On Friday in the Big East, FS1 has Villanova at St. John's and ESPN2 has VCU vs. Richmond and we share our thoughts. Saturday is another super-sized card and we hone in on four excellent matchups Miami vs. Duke, TCU vs. Kansas, UCLA vs. Arizona, and Alabama vs. Missouri. Review these for free picks.
NHL
Just two contests on the hockey board Friday, Colorado vs. Vancouver and Ottawa vs. Pittsburgh. Learn what our hockey experts are thinking and come back Sunday for player props on the ice.
Tennis
The Australian Open continues and we have complete weekend coverage with daily best bets.
UFC
We have top to bottom coverage of UFC 283 for you!
Soccer
What is happening this weekend? European Weekend Parlay, African Nations Championship Best Bets, EPL Matchday 21 Best Bets, and Best European Soccer Bets.
Note: Review all our popular prop plays in all the sports.
---
The Buzz
---
NFL Playoffs – Where The Bets Are
Though every sportsbook will have varying numbers, here are general numbers on bets placed for this weekend.
Around 60% of bets on 49ers -4
Mid 60s% on Giants +7.5
Mid 60s% on Chiefs -8.5
Low 60s% on Bengals +5.5
Around 60 % on Jaguars/Chiefs Over 52
Around 80% on Giants/Eagles Over 47.5
Low 80s% on Bengals/Bills Over 49
Upper 70s% on Cowboys/49ers Over 46.5
Our guess, expect about half of these to end up incorrect.
NFL Prop Bets – This Is What We Are Hearing as the Most Bet
Travis Etienne Over 17.5 Receiving Yards (-120)
Dallas Goedert Over 50.5 Receiving Yards (-110)
Saquon Barkley Over 25.5 Receiving Yards (-110)
Josh Allen Over 48.5 Rushing Yards (-115)
NFL Playoffs – Oddities
The NFC East has three teams in the conference semifinals, which is the first time in 26 years that has occurred.
Kansas City is a 9-point home favorite at Bookmaker (visit our Bookmaker Review) and that is the 14th straight time the Chiefs are favored in the postseason, an NFL record.
Of course, there will be others that football bettors will make, but far and away the top teaser by a significant margin is the Chiefs -2 and Eagles -1.5 for a two-team teaser. Nothing else will be close.
NCAAB – Mike Brey Leaving Notre Dame
After 23 years in South Bend coach Mike Brey announced he's out at Notre Dame as the basketball coach after this season.
Brey went to 13 NCAA Tournaments and went to the Elite 8 twice in 2015-16, but the continual changes in the sport and now the NIL money places Notre Dame basketball in a hard spot to acquire and recruit top players that fit their academic model.
Brey is affable and well-liked and seemingly could do TV work if he wanted.
---
Top Betting System
---
NCAAB – St. Peter's at Marist (-2.5)
Home teams like Marist when the line is +3 to -3, off two straight wins against conference rivals, against an opponent off a home loss scoring less than 60 points, are 24-4 ATS since 2018, winning by 7.9 points a game.
---
Out the Door
---
NFL Playoffs
Since 2003, teams that have won 11 or more games in a row have gone 1-11 ATS in the playoffs. That's San Francisco.
Since 2003, No. 1 seeds in the Divisional Round have gone 13-25-1 (34%). That's Philadelphia and Kansas City.
Daniel Jones of the Giants as a road underdog is 17-5 ATS.
NCAAB
Northwestern was having a fine year at 12-5. This week they've had two Big Ten games postponed by COVID.
KenPom.com has them today at 52nd placing them on the bubble for an NCAA Tournament bid. Fitting those two contests in won't make it easier for the Wildcats to make the Big Dance.
NFL
In an obvious move by the NFL, they announced they have sold 50,000 tickets for an AFC neutral site championship game in Atlanta if Kansas City and Buffalo win this week. While they are excited about this apparently, it seems odd they make that announcement if no game is certain to be played, other than they want to go forward with this.
Here is our question, why would any team that won their division by multiple games field their regular players in Weeks 17 and 18 knowing having a top 1 or 2 seed would only get one or two home games?
This year that would have been Buffalo, Kansas City, Minnesota, and San Francisco or half the division winners.
One last thought, what happens if they pick a neutral site and it ends up a home game anyway?
---
Who Is Right?
---
A thought-proving matchup tonight in the NBA between New York and Atlanta.
The Hawks are a three-point home favorite and they have won four in a row (3-1 ATS). The Knicks have dropped their last two, both at Madison Square Garden, yet, they are 14-8 SU and 15-6-1 ATS on the road, which includes a 4-0 SU and ATS run. At 3:00 ET today, 81% of the money was on the Knickerbockers, with 76% of the bets on the Hawks. Curious right? What would you do in this battle?
Let's get some winners! Have a great weekend and see you back here Monday!