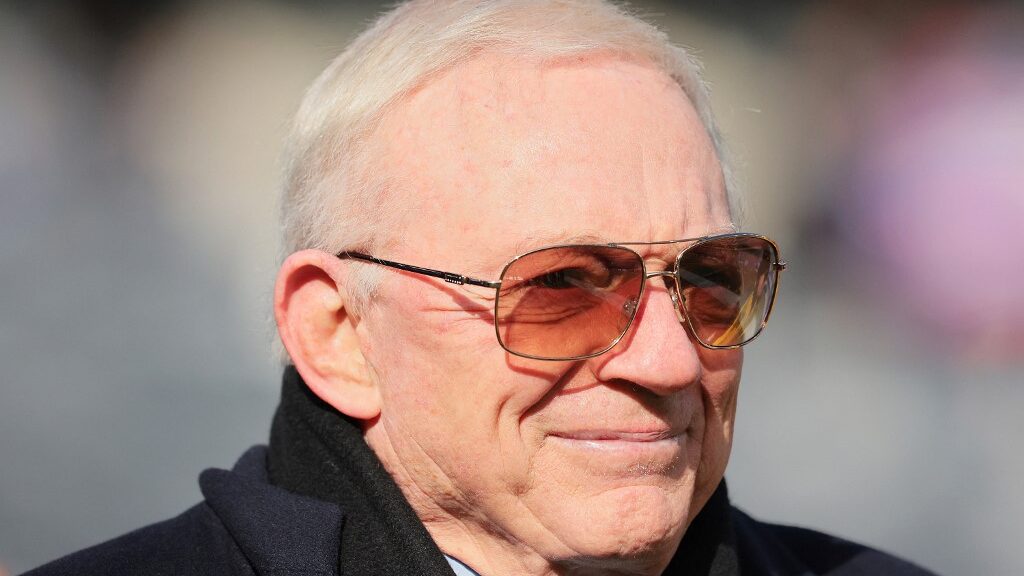 The Cowboys, Jerry Jones, and the Mavericks, Mark Cuban, have both recently come out in support of sports betting in Texas. What was once a taboo topic has been gaining steam lately and it could happen sooner than later.
Jerry Jones Wants in on Sports Betting
Jerry Jones may wax prosaic on the tax revenue generated by legalized gambling will help the poor and disenfranchised. But Jerry also knows it will mean even more riches added to his already teeming empire.
"Well, I think it's really a thing that needs to be addressed at this time. One of the reasons why I think it does is because it's happening at this time. There's a huge amount of gaming going on in and around sports at this time. And, so, to have all of the benefits or all of the control over it, it needs to be recognized and parameters put on it and discipline put in it.
"Then, also the benefits that go, can go in Texas, could adhere to the right kind of people or some property tax. Certainly, help educate our great state's children. All of those things can be enhanced by something that's presently going on in a big, big way."
Mark Cuban also echoed Jones' sentiments and said he would put his money where his mouth is with an investment in a new arena for the Dallas Mavericks.
"My goal, and we'd partner with Las Vegas Sands, is when we build a new arena it'll be in the middle of a resort and casino," Cuban told The Dallas Morning News. "That's the mission."
---
The Heat Is On
The worm is most definitely turning in Texas regarding its historical opposition to gambling. Ironic, of course, because every good Western has a barroom scene replete with whiskey, gunslingers, and gambling.
But until recently, Texas was morally opposed to gambling as the Christian Evangelists made sure of it while the majority of the state didn't care enough, either way, to put up a fight. But recent polls show the majority of Texans have no opposition to gambling even though only three tribal casinos are operating in the entire state.
However, the deluge of tax revenue generated by casino gambling, retail sports betting, and the granddaddy of them all, mobile sports wagering, has caught the eyes and ears of Texas legislators.
Meanwhile, its citizens are becoming keenly aware of the mainstream popularity of online betting enjoyed in neighboring states that are wooing Texas residents to cross state lines just to make a bet.
---
Texas House Speaker Open to Gambling
But if there is a straw stirring the drink, it is the influential lobbyists slapping the backs and shaking the hands of Texas legislators while millions of dollars in political donations emanating from major gaming corporations like the Las Vegas Sands Corp are keeping the wheels greased.
In the last legislative session, gambling in the Lone Star State picked up traction and this latest session has begun with House Speaker Dade Phelan stating he is amenable to a subtle approach towards gambling in the great state of Texas.
"What I don't want to see is to walk into every convenience store and see 15 slot machines," Phelan said. "I want to see destination-style casinos that are high quality and that create jobs and that improve the lifestyle of those communities."
But of course, a Las Vegas-style casino here and maybe another monolith there will soon be followed by retail sportsbooks within those billion-dollar gambling palaces. And once retail sports betting gets the green light, mobile betting will too, or shortly thereafter, because it makes no sense to allow in-person sports betting when the holy grail is online sports betting.
Legalized gambling is coming to Texas one way or the other. And if Jerry and Mark have their way, it will be sooner rather than later.