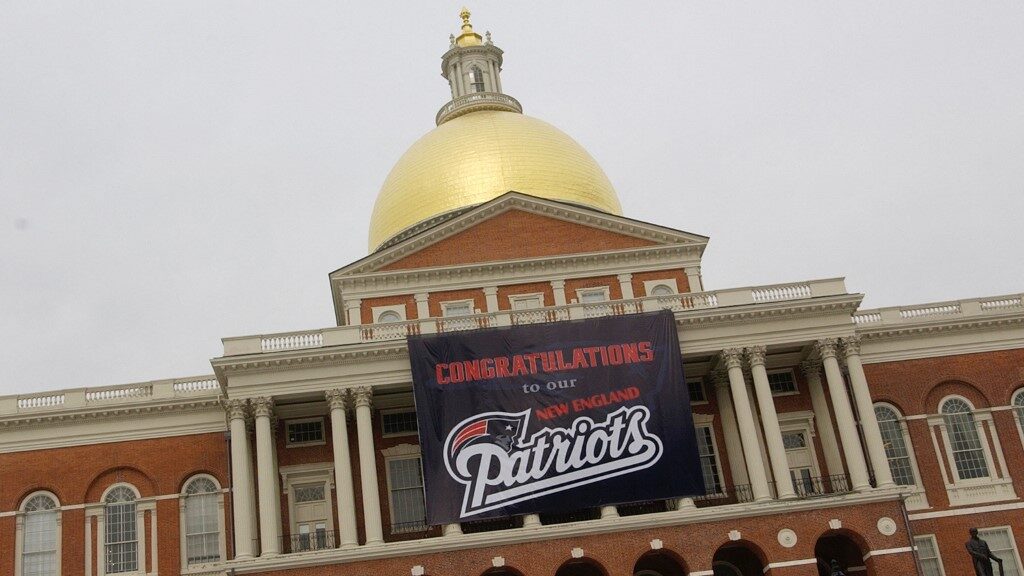 Applications for mobile sports betting sites in the Bay State are scheduled to begin next week while a planned retail launch is slated for the end of the month.
Bay State Legislators Historically Slow to Act
They say you have to crawl before you can walk, and Massachusetts has been crawling out of the gate since PASPA was overturned in 2018 paving the way for licensed sports betting in the United States.
Despite bordering states New Hampshire, Rhode Island, Connecticut, and New York all accepting sports wagering, Massachusetts has stayed true to its puritanical roots and watched from the sidelines while its citizens fled across state lines to put millions of dollars in the tax coffers of its neighbors.
But Massachusetts residents have seen this scenario before as Connecticut's Foxwoods Resort Casino opened its doors in 1992, followed by Mohegan Sun 4 years later, and Bay State legislators sat still as its residents poured money into those gambling palaces for over 2 decades.
Finally, Massachusetts' Expanded Gaming Act was passed in 2011 but it wasn't until 2019 when a Las Vegas-style casino, Wynn's Encore Boston Harbor, opened for business and the Bay State finally began generating tax money off of casino gambling revenue.
An astonishing 27 years passed since Foxwoods had opened before all the red tape was cut and bureaucratic hurdles were scaled before full-scale casino gambling commenced in the Bay State. Therefore, if you have ever wondered why it has taken so long for Massachusetts pols to get sports betting prepared to launch – there's your answer.
Mobile Launch Still Uncertain
And speaking of dragging its legislative feet, retail sports betting in Massachusetts is scheduled to open with a soft launch on January 30th followed by a full launch the following day.
The Encore Boston Harbor, MGM Springfield, and Plainridge Park Casino have all been licensed for retail betting. Meanwhile, the licenses for untethered mobile betting will be entertained starting on January 6th but a determination won't be made until January 19th – 20th as to which of the 6 sites will get one of 7 available licenses.
Chances are good that all 6 will be awarded licenses with one vacant spot remaining for whichever digital platform provider wishes to make a bid for it. The 6 mobile sportsbook operators under consideration are FanDuel, BetR, Bally's Interactive, DraftKings, PointsBet, and Betway.
Any chance that mobile betting will be live in Massachusetts in time for the Super Bowl is slim and none and Slim just left town. The most optimistic projections have mobile betting in place for March Madness but that is not guaranteed at this point.
"It's important for us to reiterate that the launch by any operator is still strictly contingent on regulatory approval of operational readiness, and the operators must pass verification and testing processes, a rigorous testing process, before any bets on their platform can be placed," said Commissioner Chair Cathy Judd-Stein.
Eventually, mobile betting will be a reality in Massachusetts, more likely sooner than later, but for a state whose moniker is Taxachusetts, its legislators have ironically once again moved at a glacial pace to open this untapped revenue stream.
*Bookmakers Review will continue to monitor this story and update our readers as events unfold.