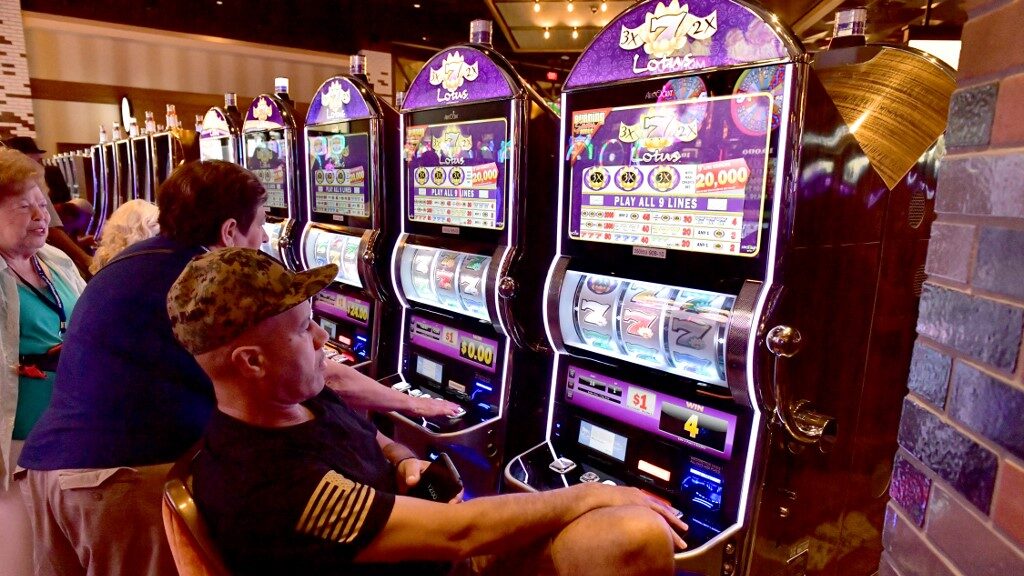 The MGM Springfield casino, located in the western part of Massachusetts, has submitted its application to the regulators for its retail license to make book in the Bay State. However, the commission wasn't happy with the documents presented which could cause a delay in MGM's retail sports betting operation.
BetMGM Snafu
Sports betting legislation has been passed in Bay State for a while, but the retail and online launch has been delayed due to several factors.
It has been reported in-person sports betting won't start until January at the earliest, while the online platforms won't go live until shortly before the Super Bowl if everything goes according to plan. If it doesn't, Massachusetts bettors may not be able to make a legal online wager until after the Big Dance in March.
But one thing the casinos and racetracks can do to smooth the process is getting their applications submitted in a timely manner and follow the instructions, as set forth by the regulators voting to approve the licenses.
Unfortunately, MGM Springfield did not pass the sniff test according to reports, and will have to redouble its efforts to get a more sanguine reaction from the powers that be.
The primary reason for the Massachusetts Gaming Commission's rebuke had to do with the application's repeated references to its online arm, BetMGM, and not focusing exclusively on the retail operation that is currently being considered for in-person sports betting.
Second Chance
There are only 3 full-fledged casinos in Massachusetts and all of them will eventually receive a retail and online license. Nevertheless, taking that for granted and pushing the much more lucrative online narrative, when it is a land-based sportsbook license at stake, did not sit well with members of the commission.
BetMGM is one of the biggest online sports betting platforms in the United States and naturally that's the online sportsbook that will be tethered to MGM Springfield, as they are from the same corporate family.
However, BetMGM is a 50-50 partnership between MGM Resorts International and Entain, a gaming company headquartered on the Isle of Man. And the constant references to the online realm proved disconcerting for the commissioners and it will likely pose a short-term problem for getting the retail sportsbook up and running at the Springfield MGM.
Commissioner Nakisha Skinner said, "There are significant references to the BetMGM application, and it will be a few more days until we get to that particular application. I'm happy to continue on with the discussion, I think it's necessary. And in terms of a full evaluation and deliberation on the application, I'm just not prepared to do that today without having the benefit of the review of the BetMGM application."
Commissioner Eileen O'Brien echoed Skinner's sentiments and said, "If you took BetMGM out of this, this application is a lot shorter. It was a little frustrating to see a reference to go see this application that wasn't actually part of this application. I know that is a creature of how we've had to structure these hearings, but I just echo some of the questions that I have really aren't going to be before us until next week."
Lack of Clarity
Jed Nosal, an attorney with Womble Bond Dickinson (the firm hired by MGM Springfield to advise them through the licensing process) said after the five-hour hearing, "I think the category one sports wagering application does stand on its own." Nosal then stated he would welcome the opportunity to explain in detail the relationship between MGM Springfield and BetMGM.
Commissioner Skinner was quick to respond to that offer and voiced her concerns about there being a lack of clarity as to which entity, MGM Springfield or BetMGM, would be setting the odds and the mathematical probabilities for the retail-based casino.
"My point is that that appears to me to be a significant point of control and integrity," Skinner said. "And this is one of the reasons why I say I don't have enough information to fully evaluate the MGM application because I would think, and it sounds like, the trading services is a very significant piece of sports wagering operations, obviously both retail and online."
*Bookmakers Review will continue to monitor this story and update our readers as events unfold.