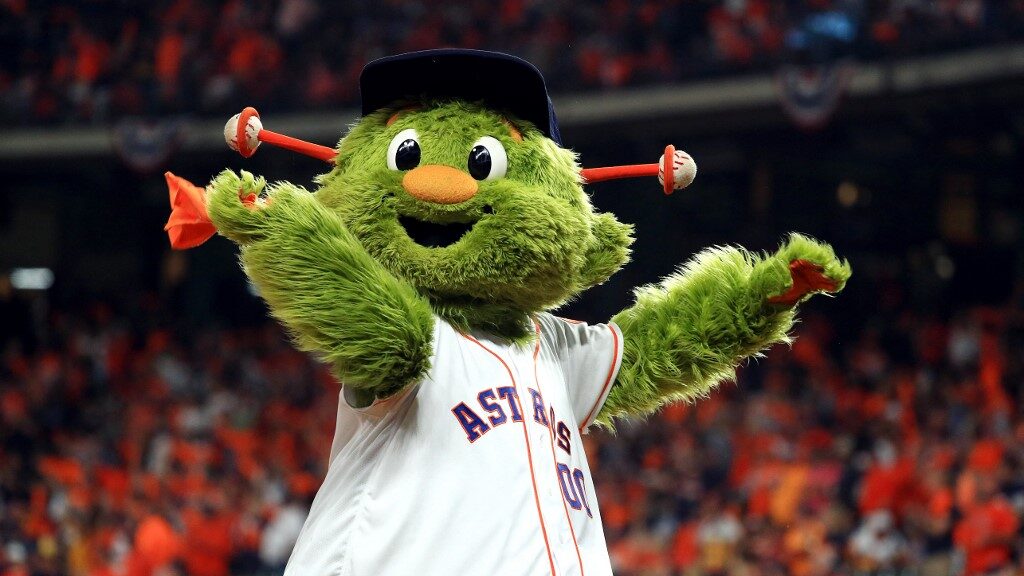 BetMGM is getting ahead of the sports betting game in Texas as they recently struck a deal with the Houston Astros to be the team's exclusive betting partner. The Lone Star State has not yet passed a sports betting bill but that didn't stop BetMGM from taking action.
Advertising at Minute Maid Park
Despite the fact that sports betting legislation in Texas has yet to be passed, BetMGM has gone ahead with a deal to become the Houston Astros' exclusive betting partner and soon visitors to Minute Maid Park will see advertisements for the iconic brand throughout the facility. Most notably there will be permanent BetMGM signage on the left-field wall as well as rotational signage behind home plate.
And what a thrill for those BetMGM customers who will be selected for VIP experiences like throwing out the first pitch at an Astros home game or taking batting practice with the team.
The collaboration will also filter down to those residents in nearby Louisiana where sports betting is legal and the Astros brand will be prominently displayed in many of those promotions. If and when sports betting does launch in Texas, the deal would also include the Astros brand in its market advertising throughout the state.
BetMGM CEO Speaks
Adam Greenblatt commented on the recently signed pact with the Astros, "The Houston Astros are a monumental addition to our portfolio of strategic partnerships with professional sports teams across the U.S."
"The organization's passionate fan base will be key to the growth of BetMGM throughout the South as we look for new ways to engage fans with unique experiences that go beyond the game."
When Will Texans Be Allowed to Bet?
The short answer to that question is 2023 at the earliest. Because the Texas legislature convenes every two years, and the last time they did was in 2021, the great sports betting debate will commence next year and according to recent polls, more Texas residents favor sports betting than don't.
Former presidential and current Texas gubernatorial candidate, Beto O'Rourke, is in favor of sports betting legislation and indicated he would sign it into law should it land on his desk.
"If we were to make legal casino gambling and sports betting in the State of Texas, we would be able to bring in billions of dollars more," said O'Rourke.
Texas Sports Betting Situation
There are currently 11 professional sports teams residing in Texas and the sports betting market would be vast in a state which boasts a population of nearly 29 million people.
The Sports Betting Alliance, representing several professional teams including the Dallas Cowboys, said through a spokesperson, "We are going to use this interim to have these conversations with lawmakers. We believe that the voting threshold is there to pass this law in 2023."
Cowboys' owner, Jerry Jones, was asked about sports gambling in the Lone Star State and he stated in an interview last year, "Gaming, as it pertains to our game, is here. It's frankly been here. But you're talking about a different form of it, a more recognized form of it, a more sanctioned form of it. Yes, I do. Without in any way not being sensitive to the great people that want to keep everything in the right way, but the handwriting is on the wall. Gaming has been here for a long time."