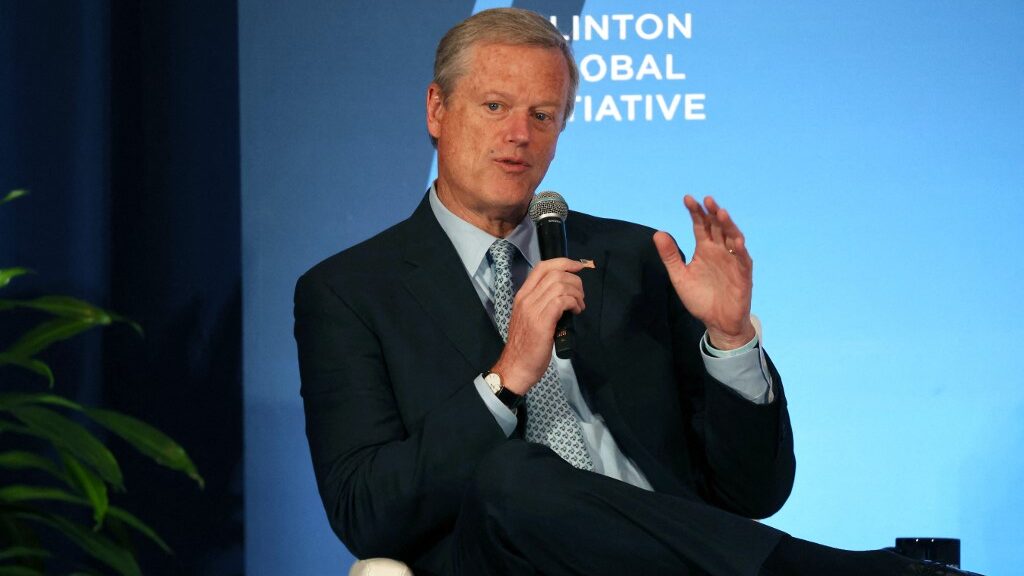 Charlie Baker signed off on Massachusetts' sports betting bill earlier this year after announcing he would not seek a third term as governor.
But news recently broke that the soon-to-be ex-civil servant will get a big bump in pay to lead the NCAA starting in March.
Good Time Charlie
Republican Massachusetts Governor Charlie Baker had the good sense to play nice with the overwhelming number of Democrats in the Massachusetts legislature. Had he not, he would never have been elected, but the price he paid was being declared a RINO (Republican In Name Only) by his conservative constituents.
The chairwoman of the NCAA Board of Governors, Lind Livingston, noted Baker's ability to work across the political aisle and stated, "When you consider the priorities that we have right now in the NCAA, it's hard to imagine a better fit than Governor Baker. As a public servant, he showed a talent for working across party lines, convening Bay Staters of all types to do big things together."
His two-term tenure as governor was fraught with its share of failures and scandals but Baker has an affability factor that allowed him to escape virtually unscathed from the fallout. He's got a cool demeanor and is a natural when the cameras begin rolling.
But at age 66, he decided he was still young enough to try something new but too old to put up with four more years of political nonsense. And if he did decide to run for a third term there was always the possibility he could leave office involuntarily via illness…. meaning the voters had gotten sick of him.
---
NCAA Taps Baker
When the news broke that Baker was getting that sweet gig (salary rumored to be in the neighborhood of $3-$4 million) as head of the NCAA, it took most by surprise. Who knew he was even in the running? And for that matter, who recalled that current NCAA president, Mark Emmert, was stepping down?
But Baker is the man and he will be assuming the position on March 1st, 2023 where he will lead the organization through a host of challenges like the NIL (Name, Image, and Likeness) issue where college athletes are now allowed to earn money on their name, image, and likeness.
Baker's Statement
"I am honored to become the next president of the NCAA, an organization that impacts millions of families and countless communities across this country every day," Baker said via the NCAA announcement. "The NCAA is confronting complex and significant challenges, but I am excited to get to work as the awesome opportunity college athletics provides to so many students is more than worth the challenge."
"For the fans that faithfully fill stadiums, stands, and gyms from coast to coast, I am eager to ensure the competitions we all love to follow are there for generations to come," Baker added. "Over the coming months, I will begin working with student-athletes and NCAA members as we modernize college sports to suit today's world while preserving its essential value."
Unlike his predecessors, Baker has no administrative experience in college athletics, but he was a basketball player at Harvard University and has an impressive resume as CEO for two large healthcare providers based in Massachusetts, Harvard-Vanguard Medical Associates, and Harvard Pilgrim Health Care.
Bringing FBS football under the NCAA's wing will be an immediate challenge for Baker. Ann Privette Perko, the CEO of the Knight Commission on Intercollegiate Athletics, said, "The NCAA receives zero dollars from the CFP, but it remains liable for the legal and health costs of FBS football. The explosion of revenues, just for FBS football, is at the heart of much of the controversy about the future of all of college sports."