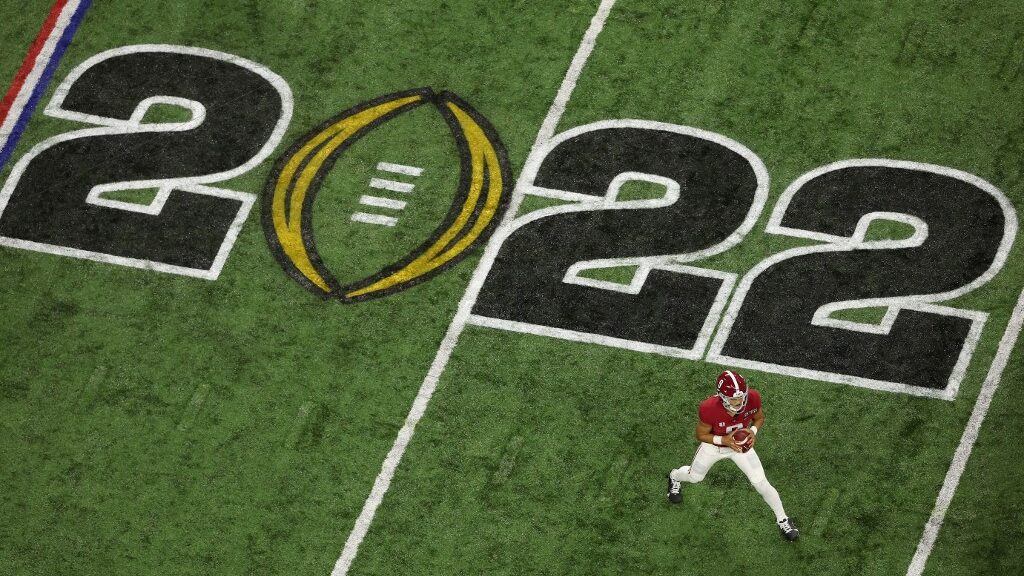 Since the pandemic, college football has changed forever. That may seem dramatic, but the rules and procedures are causing massive shifts in power for the sport.
Players can now transfer wherever they choose without a penalty. Not only that, but players can now earn money while playing at the collegiate level. This impacts recruiting and priorities. Players are more likely to stay at college, and the bigger schools can offer more NIL support.
Add in the fact that four major programs are on the move over the next few years, and we are looking at a completely different college football landscape. While change can be either good or bad, one question remains: how does it impact NCAAF betting?
NIL will change the way we see college football, so it should also change the way we imagine bets. Specifically, how will NCAAF futures bets change? Here are some things to keep in mind with a new world for college sports.
---
Expect Quick Rebuilds
Before, you had to have the perfect coach and culture to turn things around. It took Nick Saban three years to win a title with Alabama football, and that was seen as a fast rebuild. We're used to seeing coaches get at least four years to recruit their own players and build the right culture.
Now, teams can speed up that process at a price. If a program is investing in NIL opportunities, then it can expect to have one of the best recruiting classes in the country. That alone will speed up the turnover process.
When you add in the transfer portal, we're looking at teams being competitive in two years or less. After that, coaches will be on the hot seat if they don't produce.
This can add pressure, but plenty of top programs will produce. You can follow the money to see who is in a position to succeed moving forward, and you can bet on those teams to hit the over on NCAAF win totals.
---
Expect More Production From Younger Players
Now more than ever, players are not expected to wait. You'll still see some programs prioritize senior leadership as they develop the underclassmen, but there is too much pressure for young stars to see the bench.
For starters, they are getting paid millions of dollars. Boosters will want to see results. While you don't expect boosters to make those decisions, it is safe to say that they are making investments because they expect players to shine.
Also, players who don't see the field can transfer immediately. We saw this with Quinn Ewers last year. Instead of waiting one more year for CJ Stroud to enter the NFL Draft, he went to Texas and instantly became the starting quarterback.
How to Bet the Heisman Trophy Winner Now
If you are looking for value with Heisman picks, feel free to go for the younger guys with plenty of upside. We're no longer looking at ties going to the upperclassmen. Younger players will get every opportunity to play.
---
Bet on the Blue-Chip Programs
Moving forward, we are on less of an even playing field than we were before. Money won't only buy nice stadiums and practice facilities. Rich boosters will lead to great recruiting classes and coaches. You may not be able to buy a title outright, but you can put yourself in a better position for the right price.
Now, players will still fail to live up to recruiting hype, and coaches will still get fired from major programs. However, small setbacks won't impact the grand scheme of college athletics for teams like Alabama, Miami, USC, Texas, and Texas A&M. The schools with the deepest pockets will have a streamlined process for winning conference titles and national championships.
When in doubt, bet on the top programs over the next few years. At least one of the blue-blood programs will turn things around quickly with a new head coach and deep pockets for recruiting classes.