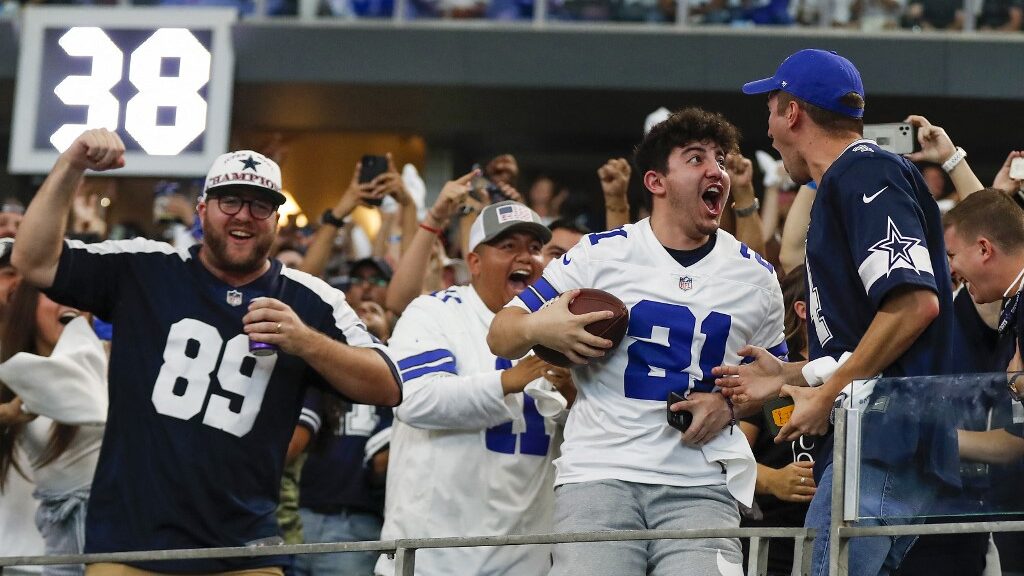 Only three casinos are operating in the Lone Star State, all of which are tribal, but the winds seem to be shifting in favor of commercial casinos, and perhaps online sports betting, which would fill the state's tax coffers, unlike the tribal casinos that keep all the profits for themselves.
Texas Warming to Gambling
Although Texas has long been a coveted market for gaming companies, the legislators were far from receptive to their overtures. But social mores are changing and the eye-popping revenues generated from those states that have adopted online gambling have caught the eyes and ears of lawmakers in states that have resisted the temptation to take the plunge.
Therefore, it's no wonder that House Speaker Dade Phelan has gone on record saying he believes voters would approve an amendment to the state constitution which would pave the way for expanded gambling in Texas. And while many are hoping this will lead to online sports betting, Phelan has in mind a much more modest entry into the market.
"What I don't want to see is to walk into every convenience store and see 15 slot machines," Phelan said. "I want to see destination-style casinos that are high quality and that create jobs and that improve the lifestyle of those communities."
Two years ago, a poll taken by the Dallas Morning News and the University of Texas at Tyler showed 57% of Texans supported casino gambling with just 29% opposed and 13% having no opinion. Texans also gave the thumbs up to sports betting with 43% approving, 26% disapproving, and 31% having no opinion.
Money Changes Everything
Even former Texas governor, Rick Perry, a vehement opponent of gambling during his decades-long tenure in state politics, is now an advocate. But that stark departure has everything to do with his current position as a spokesman for the Sports Betting Alliance. This group is spearheading the effort to get mobile sports betting launched in the Lone Star State and, ironically, Perry is its mouthpiece.
But ever the politician, Perry insists his views on the expansion of gambling in Texas have not changed. "I'm not in favor of expansion of gambling," Perry said in a telephone interview. "If someone stands up and says, 'This is an expansion of gambling,' that is an erroneous statement. It's not. This is a regulation of something that's going on, and it's not going to go away."
What Perry is referring to is the millions of dollars going to offshore sportsbooks or Texans crossing state lines to bet in neighboring states where mobile sports betting has launched. Legalizing and licensing sportsbooks would see millions upon millions of dollars being siphoned into the state's tax coffers as opposed to it going elsewhere.
However, Perry's opinion was quite different in 2014 when he sent a letter to congressional leaders that read, "Allowing Internet gaming to invade the homes of every American family, and be piped into our dens, our living rooms, our workplaces, and even our kids' bedrooms and dorm rooms, is a major decision. We must carefully examine the short- and long-term social and economic consequences before Internet gambling spreads."
Back in 1984, Cyndi Lauper had a smash hit with, "Money Changes Everything". And if you ever doubted the wisdom of that ballad, just ask Rick Perry.