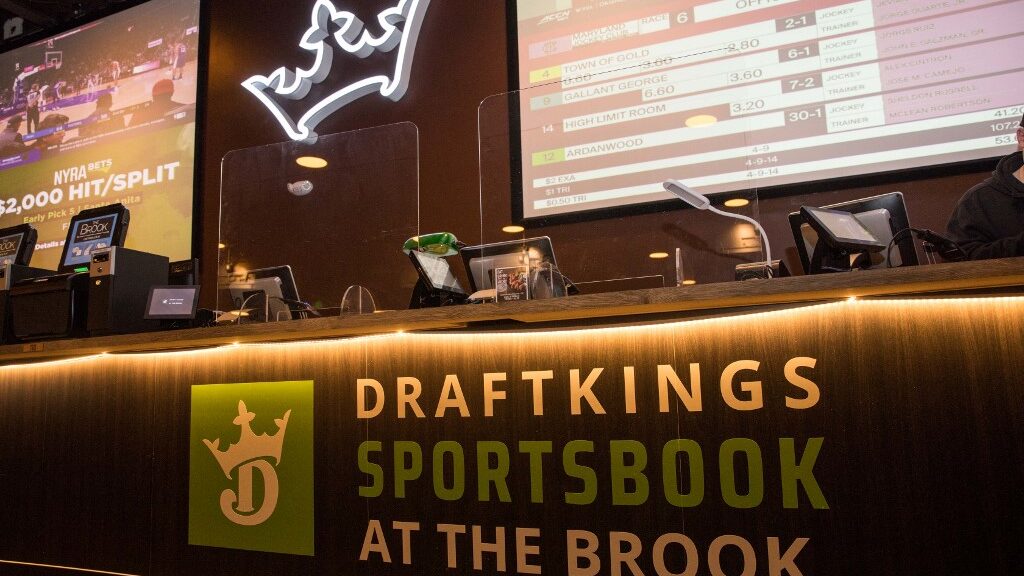 It is estimated that Americans gamble $500 billion outside the confines of the U.S. licensed sports betting and iGaming market. The American Gaming Association insists something has to be done to curtail illegal betting.
States Losing Tax Dollars
Offshore websites, illegal bookies based in the States, and games of chance that have permeated many states that skirt the letter of the law, are taking a big bite out of the handle of U.S. licensed sportsbooks in those states and jurisdictions that allow retail and online sports betting.
And although only 6 states; Connecticut, Delaware, Michigan, New Jersey, Pennsylvania, and West Virginia allow iGaming, which refers to online slots and interactive casino games, those too are affected by the plethora of options found on websites located in foreign locales.
Online gaming platforms and the states that allow them to operate would like to see all of that gambling money that is flowing out of the United States stay at home. It's a big chunk of the market currently out of the reach of both the operators and the state's tax coffers, causing the American Gaming Association (AGA) to repeatedly voice its concerns.
"Illegal and unregulated gambling is a scourge on our society, taking advantage of vulnerable consumers, skirting regulatory obligations, and robbing communities of critical tax revenue for infrastructure, education, and more," said AGA President and CEO Bill Miller. "We have always known that the illegal and unregulated market is expansive, but this report illuminates just how pervasive it is."
What's It All Mean?
It is reported that the online gaming providers, aka FanDuel, DraftKings, Caesars, etc, are losing an estimated $44.2 billion in revenue while the states are shy over $13 billion in the taxes they could collect from those revenues.
To put that in context, the online gaming providers coupled with the tribal casinos generate an estimated $92 billion in gross gambling revenue combined. Therefore, almost half is going outside those jurisdictions and into the hands of offshore bookmakers as well as domestic local bookies.
Crackdown on Gaming Machines Too
There are also skill-based gaming machines that are prevalent in bars, restaurants, and gas stations throughout Pennsylvania and Virginia, which are also taking a bite out of the legalized U.S. market.
These machines are allowed to skirt the law because they include an element of skill in that the customer must choose a winning pay line before the game is played, unlike a slot machine where the result is random and no pay line is pre-selected by the operator.
AGA spokesperson Miller added, "All stakeholders — policymakers, law enforcement, regulators, legal businesses — must work together to root out the illegal and unregulated gambling market. This is a fight we're in for the long haul to protect consumers, support communities, and defend the law-abiding members of our industry."
The AGA has asked that a crackdown on these machines be initiated at the federal level to protect the U.S. gaming industry.
"Illegal and unregulated machines continue to skirt the law and put consumers at risk," insisted Jessica Feil, AGA's vice president of government relations and gaming policy. "The AGA and its members are urging the Department of Justice … to investigate and prosecute illegal gaming machine manufacturers."