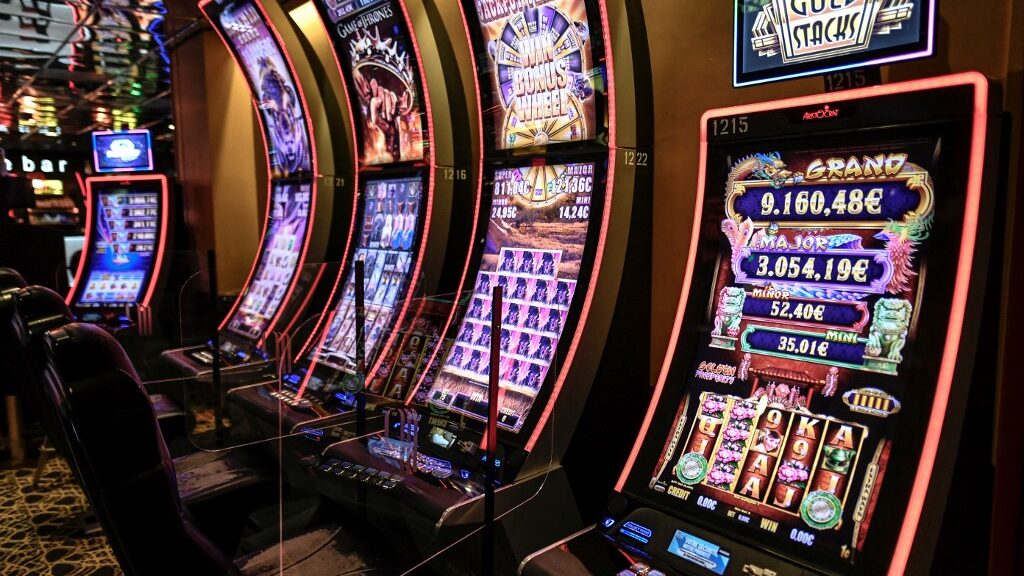 Many land-based casinos that are disconnected from digital gambling platforms are fearful that their revenues will plunge if online gambling is allowed in their state.
But a study commissioned by the Indiana Gaming Commission tells a different tale.
PLAY NOW: $25,000 Free-To-Play NFL Contest: BMR's 2022 Pick'Em Pool Opens for Registration
---
Point and Click Threatens Drive and Buy
The logic from the land-based casino operators is sound. If a person has a choice between playing blackjack for money while sitting on his recliner or getting up and driving to his nearest casino to do the same, convenience will often be the determining factor.
Therefore, it's little wonder why those retail casinos with no digital presence are fearful that the dozens of iGaming apps that are licensed to accept real money bets will negatively impact their business and possibly ruin it.
There are examples of the digital world having devastating consequences for brick-and-mortar locations.
All anyone needs to do is visit their local mall with rows and rows of vacant retail space and a dearth of shoppers, who once roamed its gleaming floors now pointing and clicking on their purchases instead of driving and buying.
---
Nothing to Fear Says IGC
However, a study commissioned by the Indiana Gaming Commission (IGC) reveals that when it comes to land-based casinos in the Hoosier State there is no correlation between iGaming platforms negatively impacting those retail casinos located within the same state.
A 103-page report by Spectrum Gaming Group stated the following conclusion:
"Based on the evidence from the states where igaming has been introduced, there is little, if any, cannibalization of revenue from established casinos. This is particularly true in states where the in-person gaming options are easily accessible to most of the population, such as in Delaware and West Virginia.
The study also surveyed casinos' growth from 2019-2021 in other states with iGaming platforms present in the market. It showed Delaware experienced 6.7% gross gaming revenue growth while West Virginia casinos were up 1.1% despite the legalization of sports betting apps.
---
But What About…
However, there were casinos in other states that suffered negative growth with the introduction of online gaming in their states. New Jersey saw a 5.6% decline in revenues which was considered an outlier due to the fact that all New Jersey casinos are located in one location which is different from other states whose casinos are spread throughout its boundaries.
And then there are the metrics from Michigan, showing a whopping 12.9% decline for its land-based casinos when iGaming was approved. However, Spectrum Gaming counters this concerning result as misleading because only Detroit casinos were included in its findings and not the rest of the casinos throughout the Wolverine State. Perhaps the most pertinent question is why the study didn't include all the other Michigan casinos.
The study went on to state that when a land-based casino has a digital arm that it can serve not only as an additional source of revenue but can also act as a marketing tool for the retail product.
"As noted earlier in this report, when retail casino operators offer iGaming, they can be expected to leverage the digital offering to enhance and grow their land-based revenue by marketing their amenities and their loyalty program to a broader demographic."